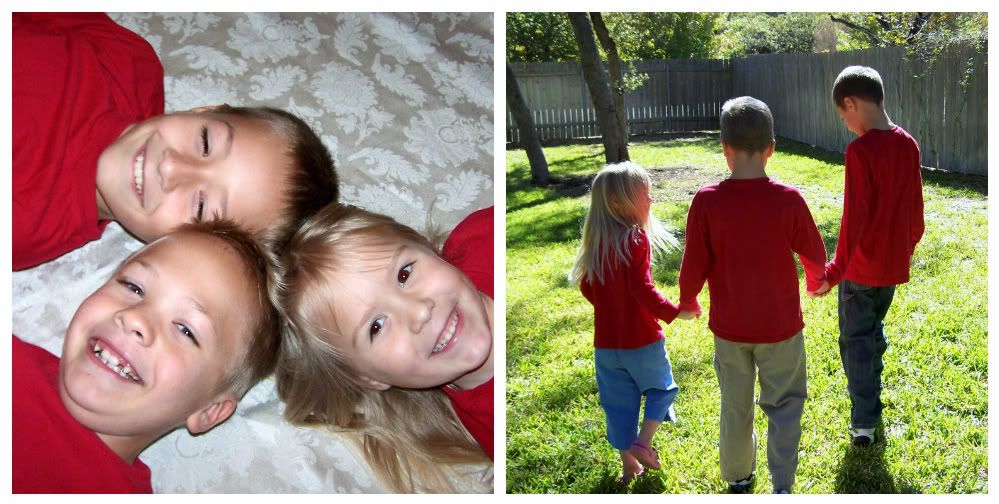 My children amaze me.  Every. Single. Day.  Truly.
My Gabriel makes me believe in pure, total, perfect goodness.   He is my heart, and I am constantly in awe of his kind, gentle, giving spirit.
His Nonna and Gran took him shopping today.  When he got home, he was smiling from ear to ear.  He told us to all get by the fireplace and close our eyes.  Then, he proceeded to put down presents in front of each of us.   When he was finished, he told us to open our eyes.
He gave Ethan a car and some capsules that turn into sponge cars.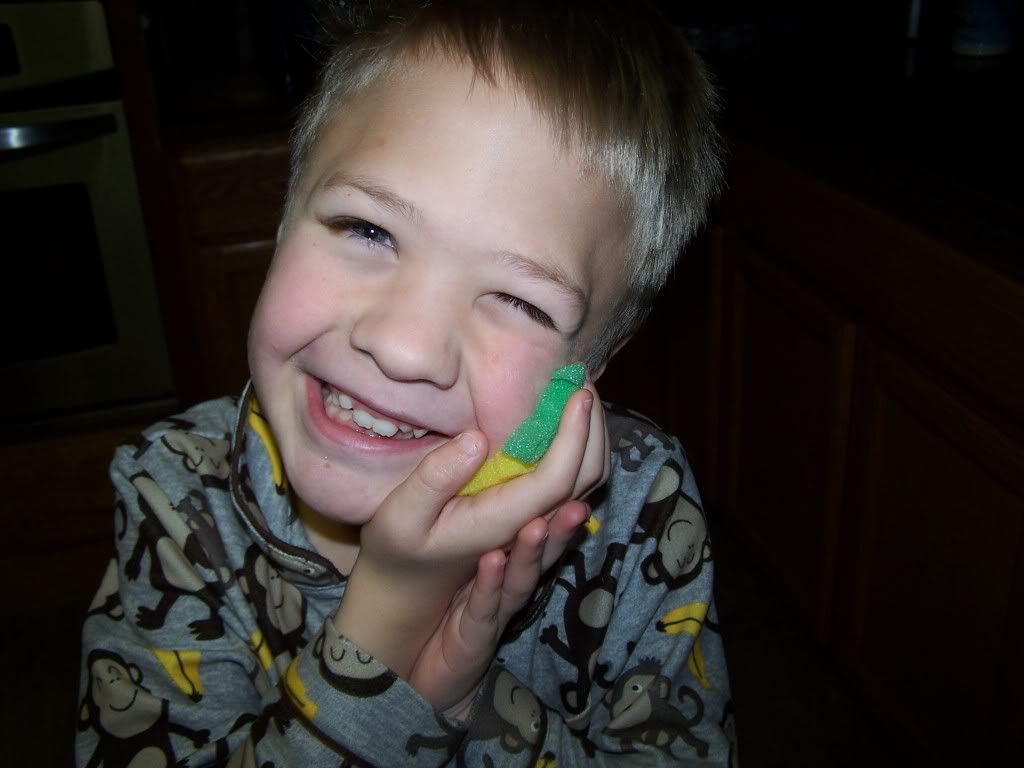 He gave Summer a Hello, Kitty! stuffed animal and some capsules that turn into sponge animals.
The capsules provided a good hour of entertainment.

He gave his papa a basketball because his were all flat.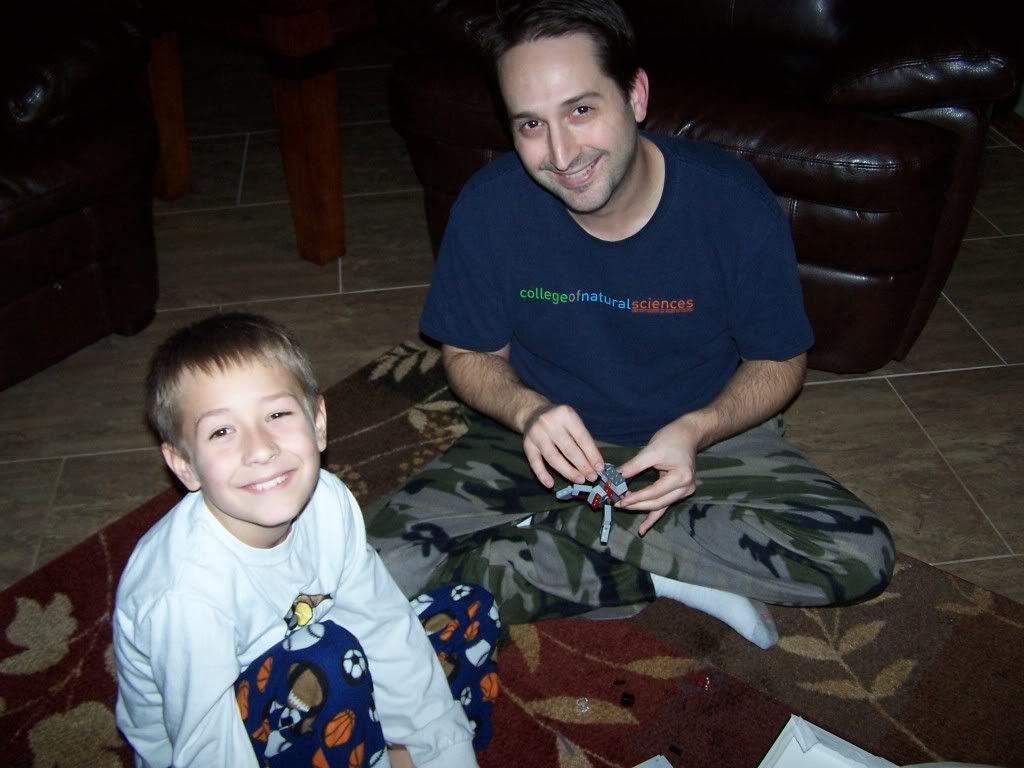 And, he gave me a candle because he knows how much I love them.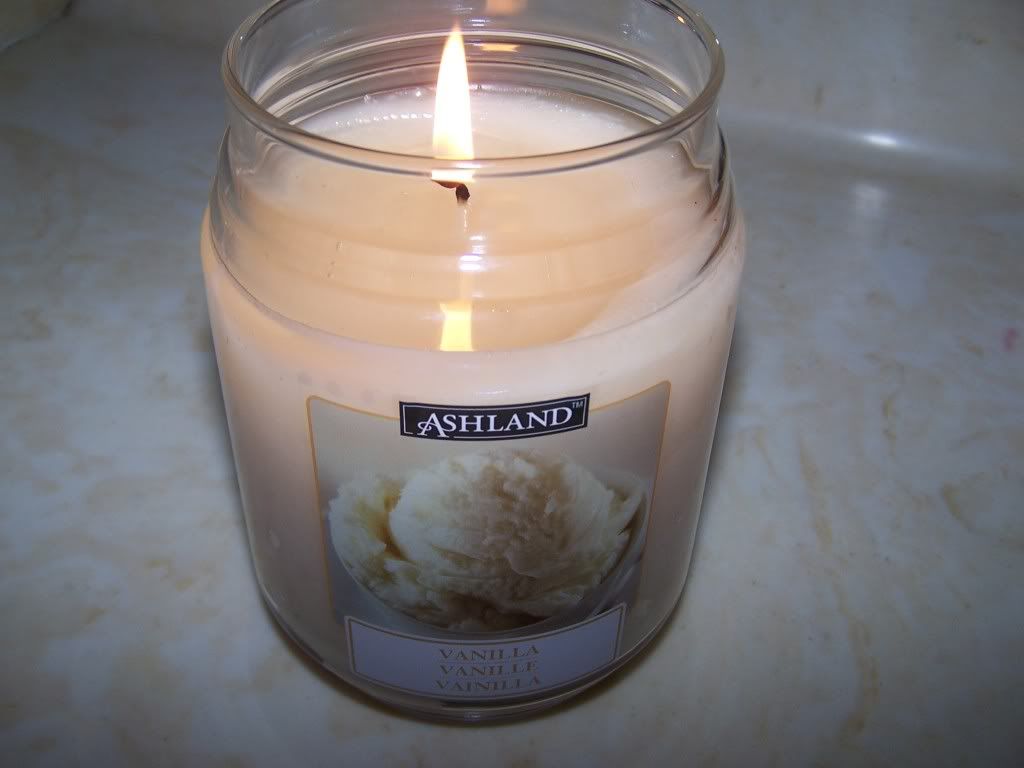 My mother later told me that she offered to buy everything for us.  He would not let her.  He used his own money.  He is truly amazing.  Yes, he makes me believe in pure, innocent, goodness.  He lives his life that way, and he inspires me to do the same.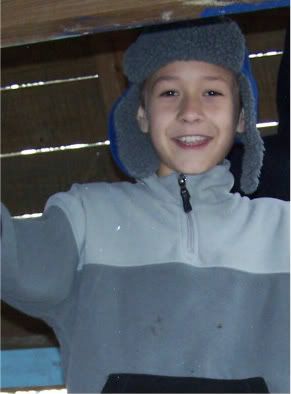 My Summer makes me dream of wonderful, sweet, happy smiles because that is who she is.  She is my daydream believer, and she makes dreams come true without even trying.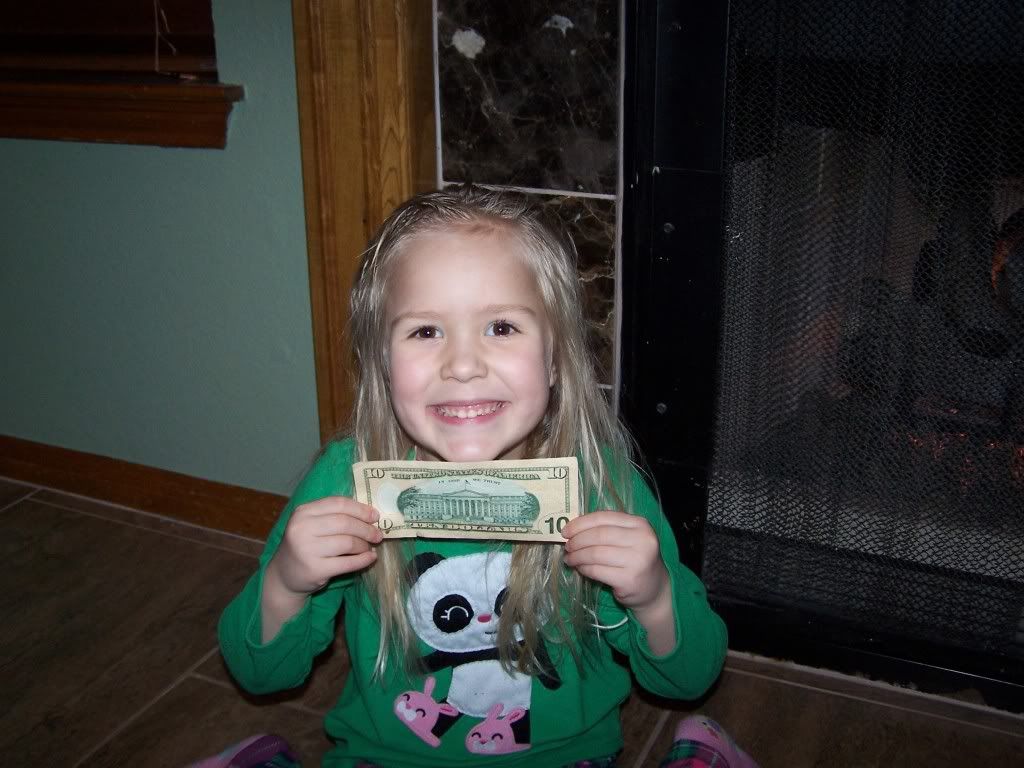 She was a sick little girl this weekend.  Her temperature got up to 104 on Saturday, and we were all worried.  We had already been to the doctor, and we knew that she had strep.  But, her temperature just kept climbing.  My parents were here to see my oldest niece play volleyball.  They came to see us before and between games.  Last night at 10:30 pm, Summer requested to see them again.  They came immediately.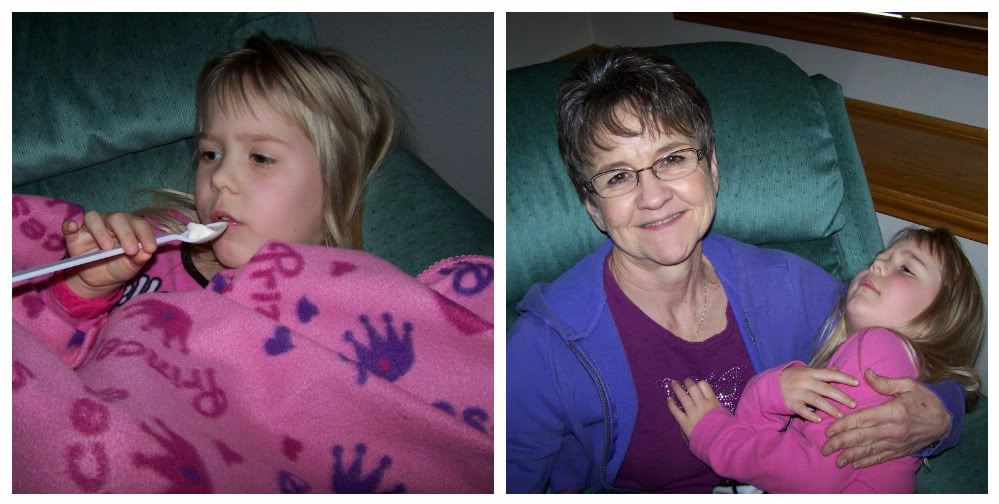 And, then today.  Today she wanted to make sure that they know how much she loves them, how special they are.  She went into her room and then came to get Gabriel, who went with her.  They came back with a note and a present for Nonna and Gran.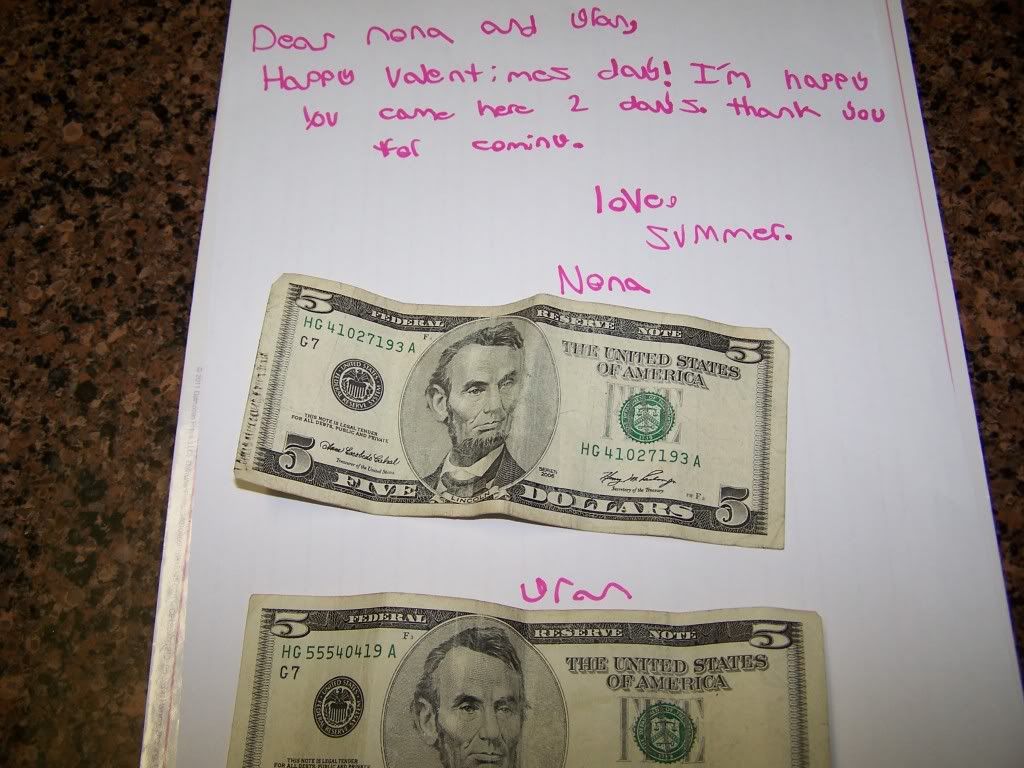 Summer did not get to go shopping today since she had been so sick yesterday and still had a slight fever.  So, she improvised.  She gave them cash.  It made everyone smile.  My mother later said that she would hang that money on her wall so that she could just look at it and think of Summer.  Yes, my Summer makes everyone dream of a place where we all bring love and laughter to those around us because that is what she does.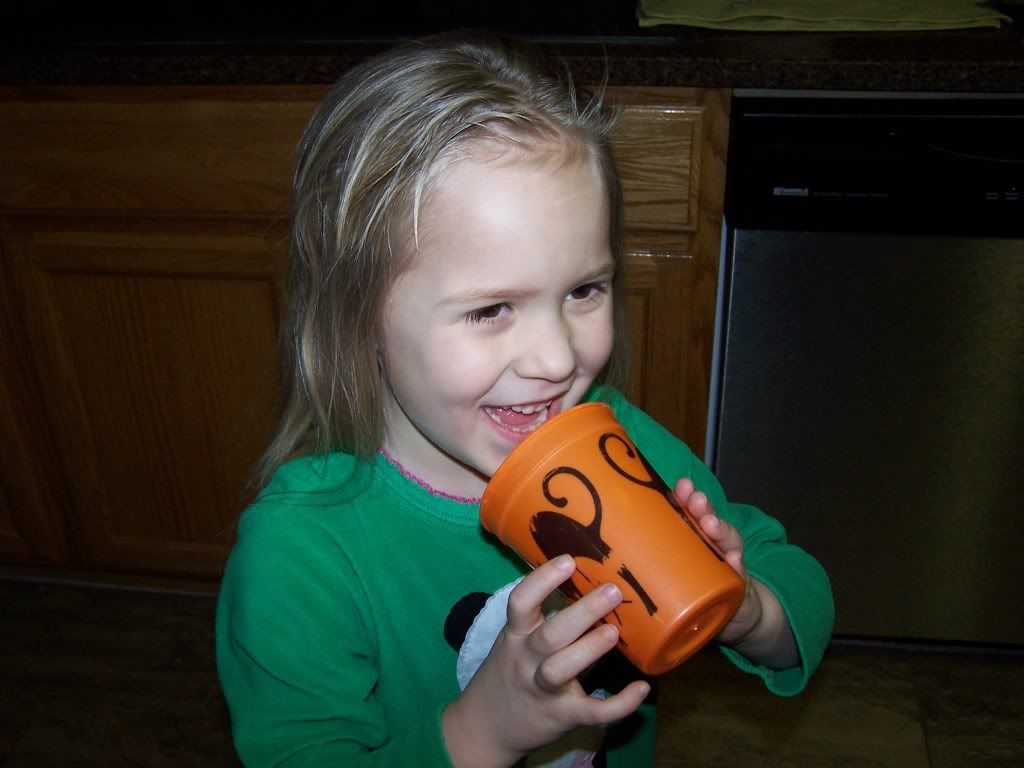 My Ethan is pure joy.  That is what he is.  That is what he knows.  That is the language that he speaks; the one that everyone understands.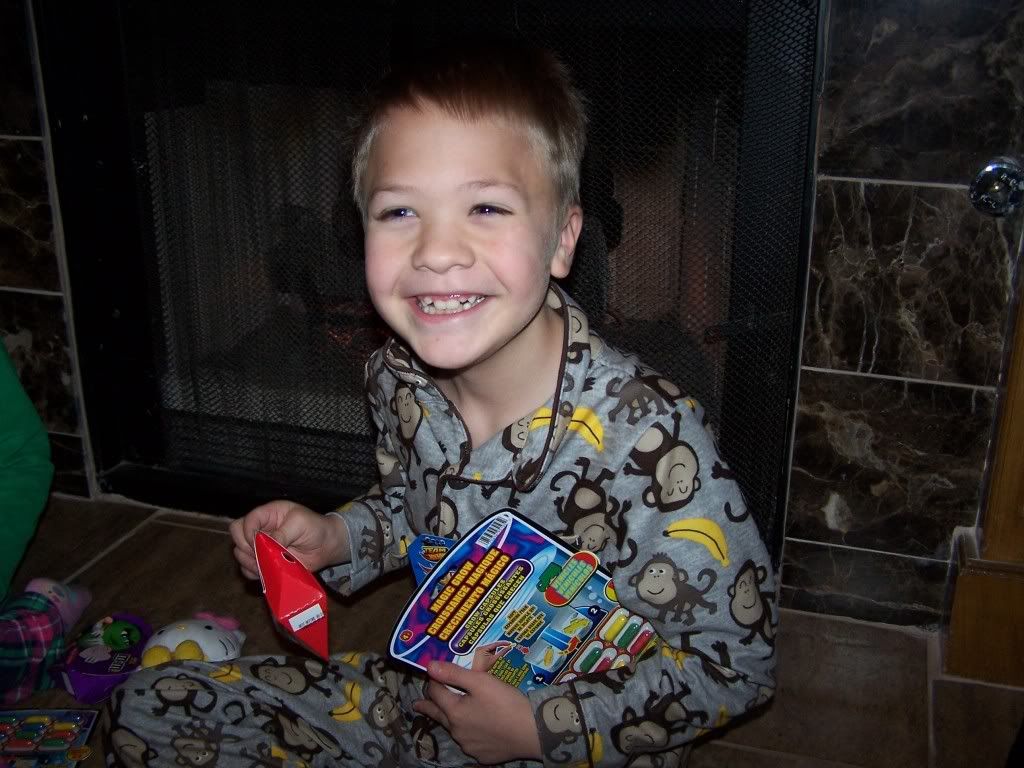 He spent the weekend entertaining us.  He gladly accepted the gifts with a big "thank you".  He knows that his gift is one of laughter, one of joy, one of pure, innocent humor.  And, that is what he provides us each and every day.  Honestly, I am not sure how he even does it.  But, he truly manages to keep us smiling all the time.
Because of my sweet children, I believe that we can all dream to have great joy in our lives. Every. Single. Day.