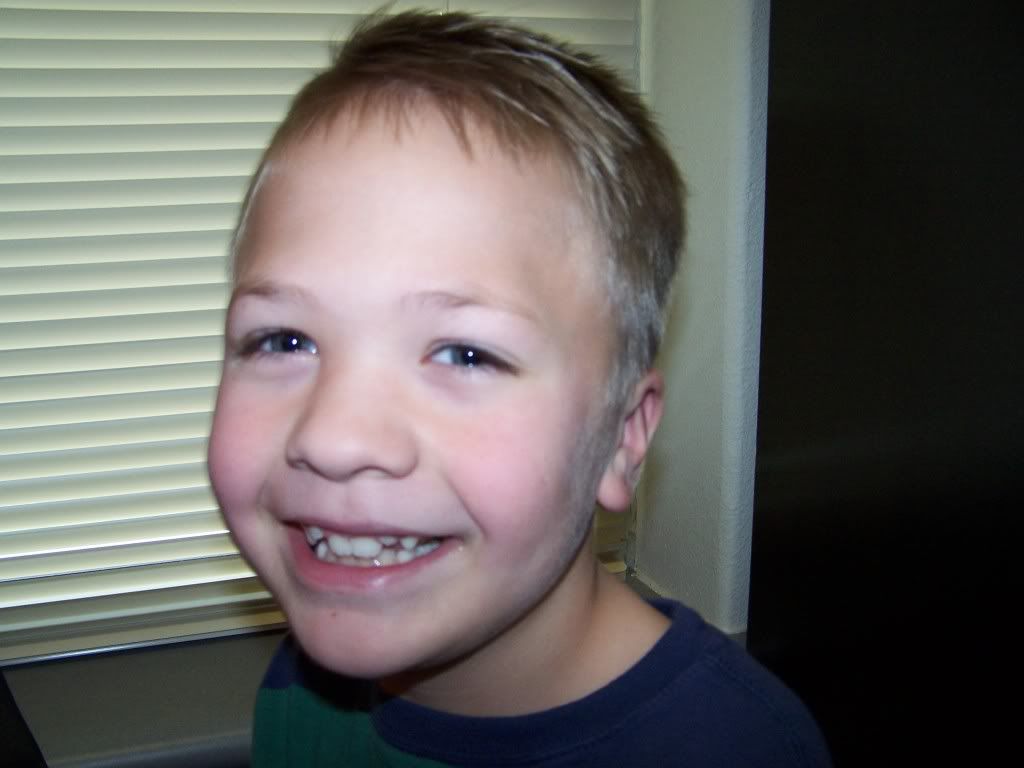 Ethan had a great week.  I walked into his classroom yesterday, and he was sitting in the floor reading with two little girls.  No Instructional Assistant.  No Teacher.  Just Ethan and two little girls in the general education classroom.  Yes, Ethan is always good and does not have any problems in his general education classroom.  But, seeing him just sitting there with his peers was heartwarming, and I saw a glimpse of wonderful things in his future.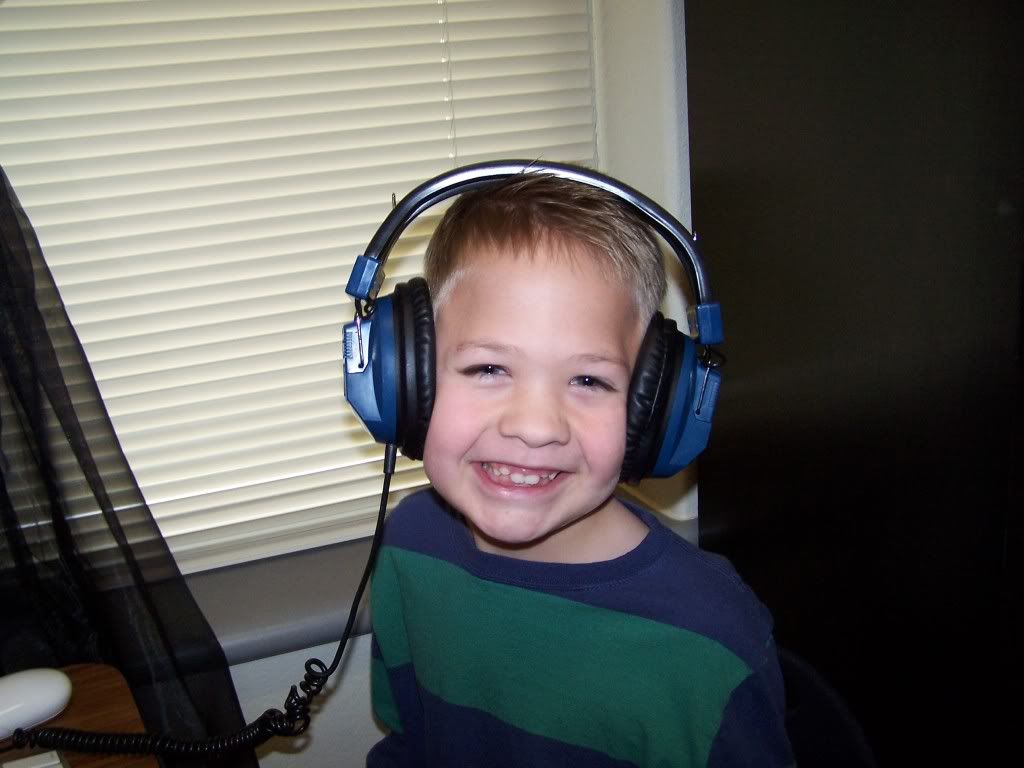 We are very blessed because Ethan's teachers are real-life family friends.  I have known his general education teacher for almost three years because she was Gabriel's 1st grade teacher.  And, I have known his special education teacher for almost 4 years because she was a parent at the school before she was a teacher, and she also happens to live just down the road.  The two of them, combined with the fact that my sister is the school nurse, are three of the reasons why I can send Ethan to school with such peace each day.  He has amazing women looking out for him.
Anyway, since his teacher is a real life friend, I have her real life telephone number so that we can talk and text.  She gave it to us on Gabriel's last day of 1st grade because Gabriel and I were both crying as we had to say good-bye to 1st grade.  So…now I can text her whenever I need to check on Ethan, give her updates, etc.  This week, she said, "We are glad you share him with us…we love him and miss him when he's gone."  Made. My. Day.
Another thing that made my day…reading, "Ethan had so much fun telling us about Valentine's Day during calendar time today."  We had decorated the windows with stickers and put out the mail boxes the day before, so I knew that he was trying to tell them all about it.  I loved that he made the connection, that he knew that we had decorated for Valentine's Day and that he could share that with his class.  No, the words were not clear, but he was excited.  And, he knew that he was sharing a very special part of his life, of our day, of our family.
We had Science Day at school this week. Ethan loves science. Loves it. He had so much fun looking through the telescope and the microscope. He was in his element, and he loved every single second of it.
Ethan did great work at speech therapy and occupational therapy this week, too.  His therapists truly amaze me.  When I read the goals that his speech therapist has for him, I was incredibly impressed.  It was a list of about 20 goals.  Good goals.  Amazing goals.  Goals that will start moving him more and more toward more and more words and communication.  When I emailed her, she said, "I know that I have planned so many goals for Ethan, but I really feel that he will be able to progress through them quickly due to his willing spirit in therapy.  He will do anything I ask, which is great from a therapist's perspective."
We are very, very proud of our little guy.  He is loving.  He does have a willing-spirit.  He is awesome.