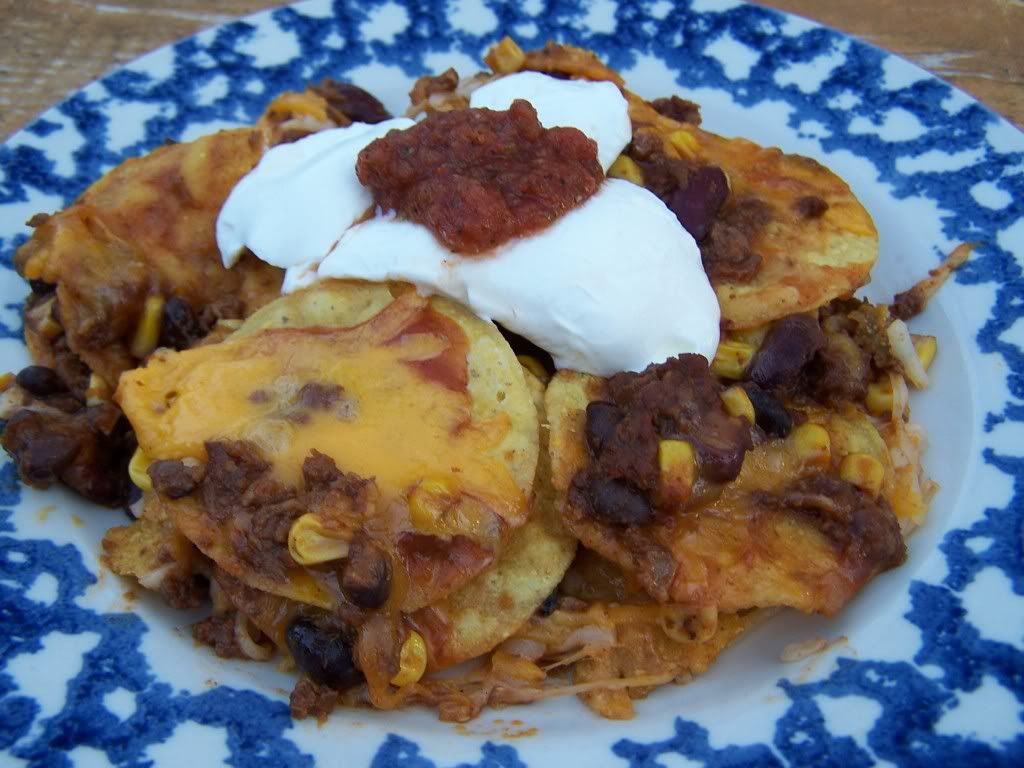 As I have mentioned, Gabriel loves to read.  After he finished one of the books in his current series on Saturday night, he was antsy for the next one.  I told him that I would run to the bookstore and buy it for him.
While I was there, I picked up some crafting beads for Summer
And an airplane for Ethan.
They were all thrilled with their surprises.
Gabriel immediately started reading,
Summer started working on her necklace,
And Ethan was all ready to fly his airplane.
Within minutes, everyone had abandoned their own projects to go outside and watch Ethan fly his plane.
Watching my youngest boy express true joy and excitement is a sight to behold.  When he is happy, he is happy all over.  And, that makes everyone around him happy, too.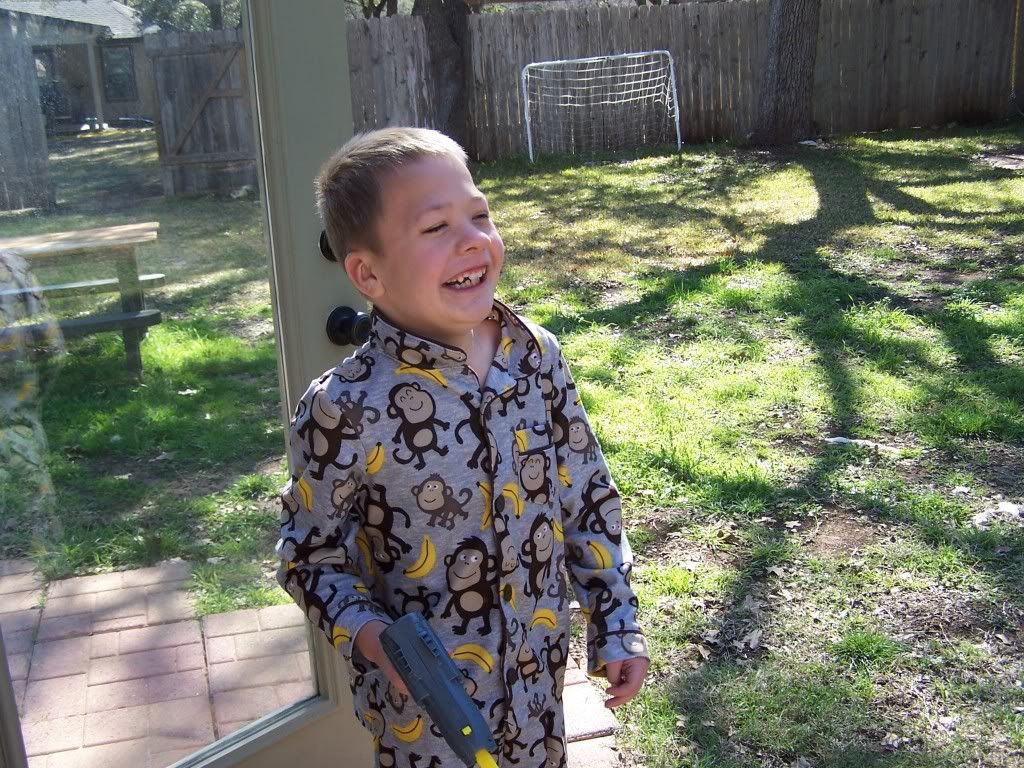 We had a few mishaps with the plane – once in the tree, once in the neighbor's yard, and once on the roof.  But, it did not take away from the excitement of the moment for anyone.
They are all ready to take the airplane to an open field, where we do not have any of the flying hazards of a backyard.
I love how a simple trip to the store created an afternoon of fun for all of my littles.  Ethan's love bank was filled up with 30 minutes of airplane flying, Gabriel continued to read almost all afternoon, and Summer shared her crafting beads with Ethan.  Simple. Fun. Perfect.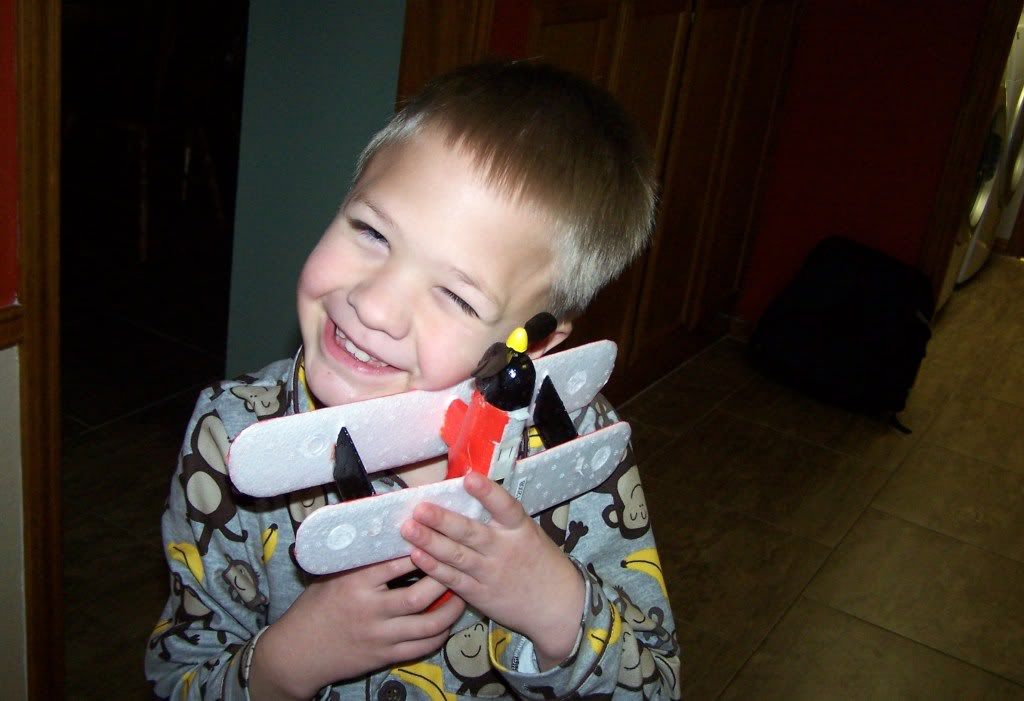 And, since the afternoon had been so nice already, I decided to make an dinner easy, too. I used the leftover chili from the fancy chili dogs and made Fiesta Nachos.  They were absolutely delicious, and they would be perfect for the Super Bowl this weekend, too.
Ingredients
For the Chili
2 Tbs extra-virgin olive oil
1 medium yellow onion, finely diced
4 cloves garlic, minced
1 tsp crushed red pepper flakes
2 Tbs. ground cumin
2 Tbs. chili powder
2 Tbs. sweet or smoked paprika
1 pound ground beef
1/2 cup red wine
1 (8 ounce) can tomato sauce
1 (14.5 oz) can black beans, drained and rinsed
1 (14.5 oz) can kidney beans, drained and rinsed
1 (7 ounce) can salsa verde
1 package frozen corn
2 Tbs. honey
2 Tbs. balsamic vinegar
1/2 cup water
Kosher salt, to taste
Ground black pepper, to taste
For the Nachos
Tortilla chips
Taco sauce
Cheddar cheese, shredded
Sour Cream
Salsa
Instructions
Preparing the Chili

In a large pot or dutch oven, heat the oil over medium-high.
Add the onions and garlic; saute 3 minutes.
Add the crushed red pepper, cumin, chili powder, and paprika; cook for another 1 minute
Add the ground beef, sprinkle in some salt and pepper, and cook until browned all over.
Pour in the red wine and cook 1 minute.
Add the tomato sauce, beans, salsa verde, corn, honey, vinegar, water and another pinch of salt and pepper.
Reduce heat to medium-low, cover and simmer for at least 1 hour.

Preparing the Nachos

Preheat oven to 350.
Spray an oven-safe cooking dish.
Layer one layer of chips along the bottom.
Top with chili. Drizzle with taco sauce. And sprinkle cheese over the top.
Repeat all of the layers, ending with the cheese.
Bake for 10 minutes.
Change the oven setting to broil, and broil for another 1-2 minutes.
Remove from oven and dish out into individual serving plates.
Top with sour cream and salsa.
http://cookingformykids.com/2012/01/31/keeping-it-simple-recipe-fiesta-nachos/
Enjoy!
I shared this recipe at 33 Shades of Green, Tasty Tuesday, Blessed with Grace, Mandy's Recipe Box, Permanent Posies, 2 Maids and Naptime Creations.