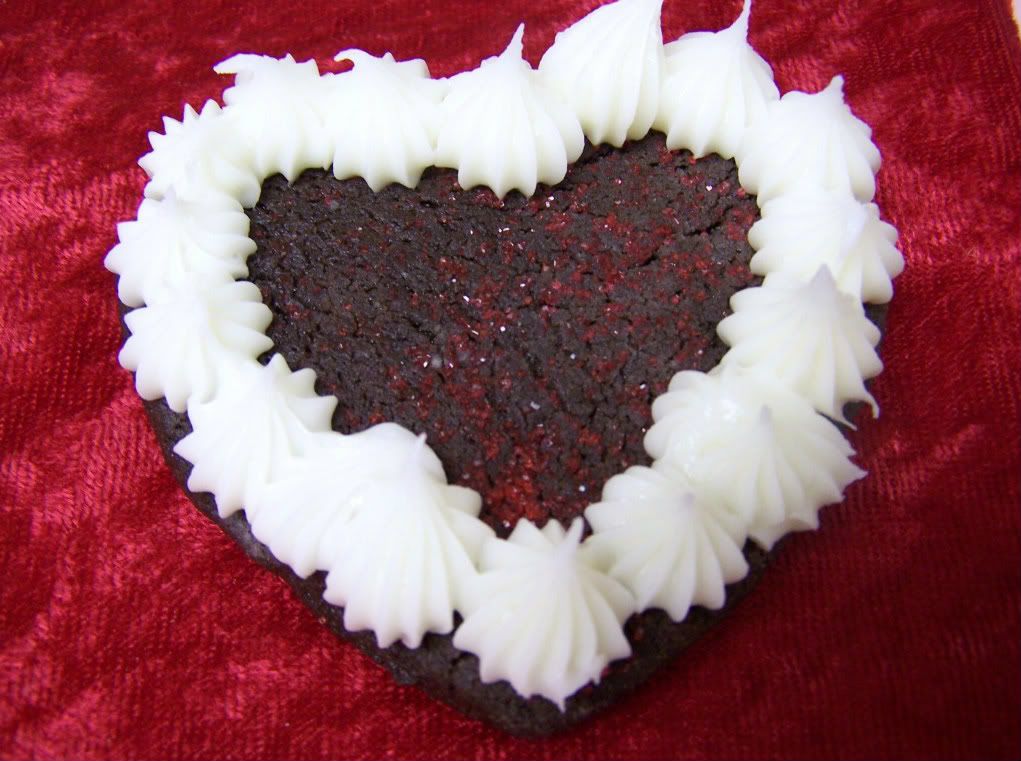 Happiness is Friday!  I asked me husband every night this week if he could please tell me that tomorrow is Friday.  I was so happy last night when he was able to answer, "Yes, tomorrow is Friday."
Happiness is Nerf Wars.  What a fun night! I wish that I had captured more pictures of Summer because the girl was leading the charge, and it was hilarious to watch.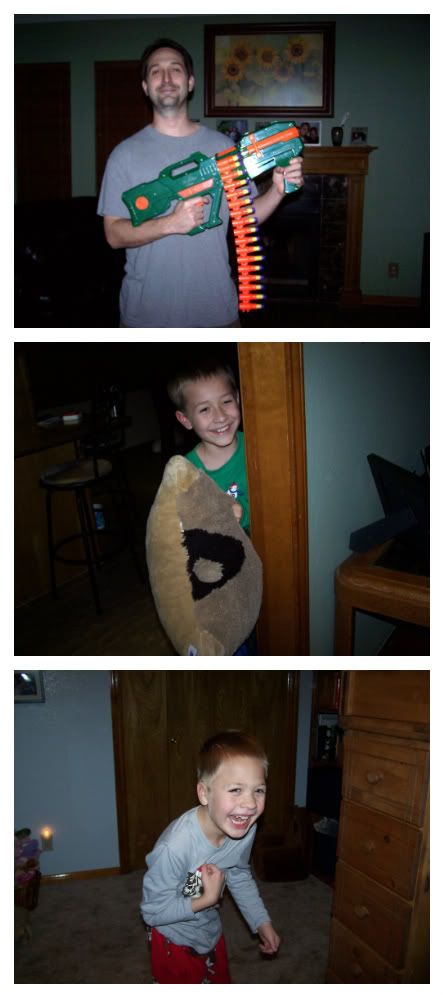 Happiness is getting the yard ready for spring.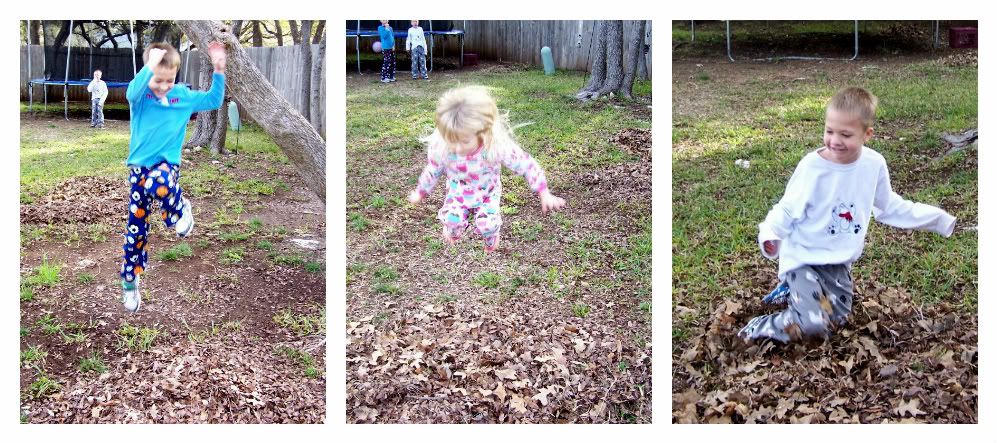 Happiness is anticipating Winter Break next week, which gives us a 5-day weekend.
Happiness is hearing Ethan's speech therapist say,"Ethan was really trying hard to talk today."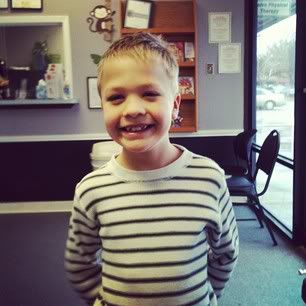 Happiness is writing this post about my oldest little.  He has made me happy since the moment I found out he was in my belly.
Happiness is sending this text message to my sweet husband yesterday.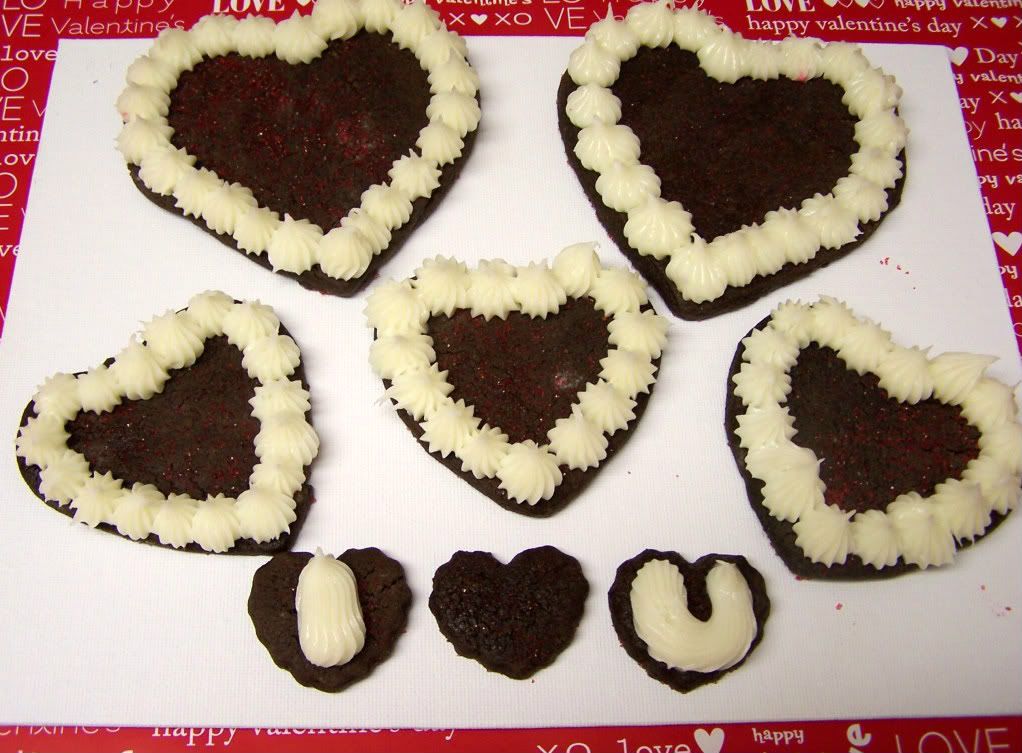 Happiness is watching my oldest little read.  His love for reading amazes us every single day.  When he started Kindergarten, I had no idea that there would be children who could already read, and I had a small panic attack.  His sweet teacher told me that I had done my job.  My job was to love him and play with him.  Her job was to teach him.  What a wise woman…one who I now also call my friend.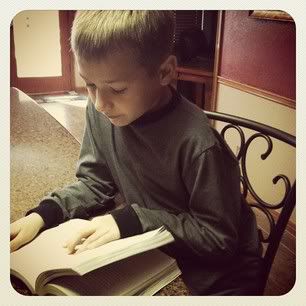 Happiness is re-creating a cookie into something that brought smiles to the faces of my family.  The littles had no idea that this cookie recipe was the exact chocolate cookie recipe from last week.  I just changed it up to make the cookies special, to make them unique.  Because, at the end of the day, we all love that feeling…it makes us happy.
Ingredients
Cookies
1 cup butter, softened
1 1/3 cups sugar
1/4 cup brown sugar
2 eggs
2 teaspoons vanilla extract
2 cups all-purpose flour
1 cup baking cocoa
1 teaspoon baking soda
1/2 teaspoon salt
Frosting
1 package cream cheese
2 teaspoons vanilla
1 pound powdered sugar
Instructions
!Making and Baking the Cookies
Preheat oven to 350.
Prepare baking pan by lining it with parchment paper.
In a mixing bowl, cream butter.
Add sugars and continue to mix together.
Add eggs, one at a time, beating well after each addition, and then add in the vanilla.
In a separate bowl, combine the flour, cocoa, baking soda and salt.
Gradually add to creamed mixture.
Cover and refrigerate for 1 hour.
Prepare a surface area by generously sprinkling it with flour.
Place half of the dough in the center of the flour and press down with the palm of your hand.
Add some flour the top of the dough, and roll into a rectangle.
Using cookie cutters, cut out your favorite shapes.
Place the shapes onto the prepared pan.
Bake at 350 degrees for 9-12 minutes, depending on how thick you made your cookies.
Cool on the baking sheet to allow them to slightly firm up before moving to a wire rack.
Once the cookies have cooled, have fun decorating them with the frosting.
http://cookingformykids.com/2012/01/27/happiness-is-recipe-chocolate-cookies/
Have a happy Friday!
I shared this recipe at Mrs. Fox's Sweets, Crazy for Crust, Six Sisters' Stuff, Mom Trends, Jennifer Cooks, Scraps of Life, Dwell on Joy, Not Your Ordinary Recipes, Whipperberry, Fingerprints on the Fridge, Designs by Gollum, 30 Days,  Ladybird Ln.,  Simply Sweet Home, Alli 'n Sons and Tidy Mom.