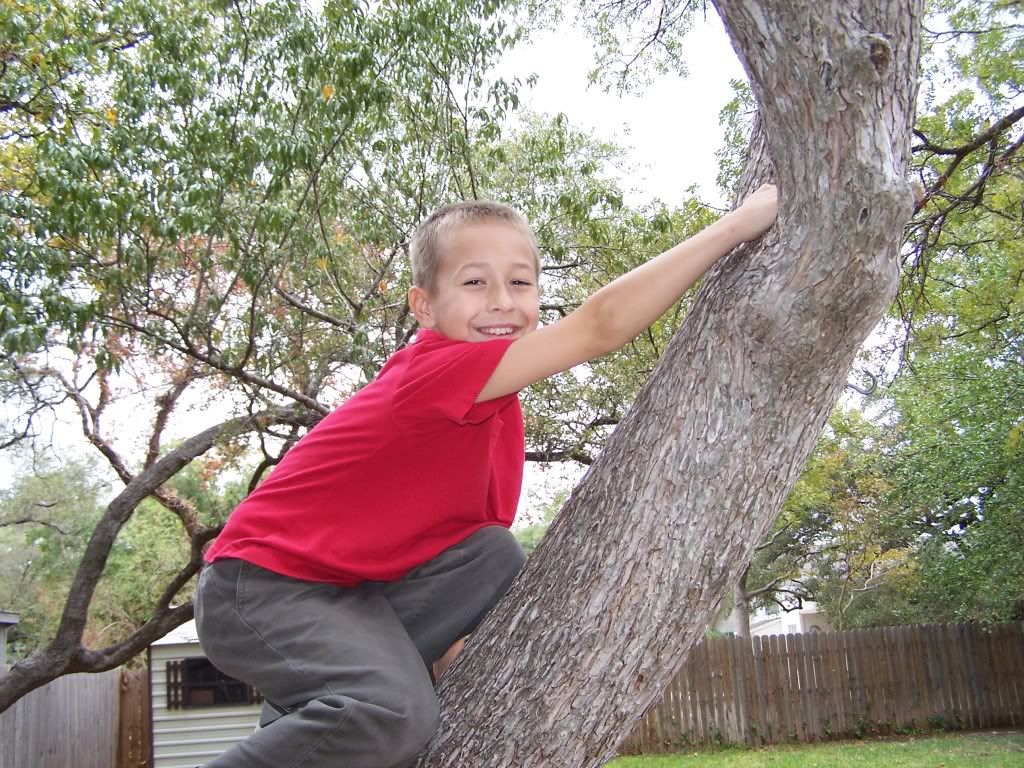 Gabriel Thomas  was born on March 4, 2003, at 11:16 am.  He weighed 7 pounds 8 ounces and was 18 3/4 inches long.  He changed my world and played an instrumental role in molding me into the person who I am today.
Gabriel means "God is my strength".  He is our oldest, amazingly awesome boy.  He is smart, funny, compassionate, kind, sweet, and a truly remarkable child.  He loves to read, play soccer, do challenging math problems, play games, build Legos, watch movies, and hang out with his family.
Gabriel is a huge Harry Potter and Star Wars fan, and there are few things that he likes better than staying up late watching movies with us.  When he was really young, as a special treat we would let him stay up after Summer and Ethan went to bed, climb into the middle of the big bed, and watch a movie with us.  I still remember how he would just look back and forth from each of us to the movie and back to us with a huge smile on his face.  He loves being a big brother, but he also cherishes the one-on-one time with us, as well.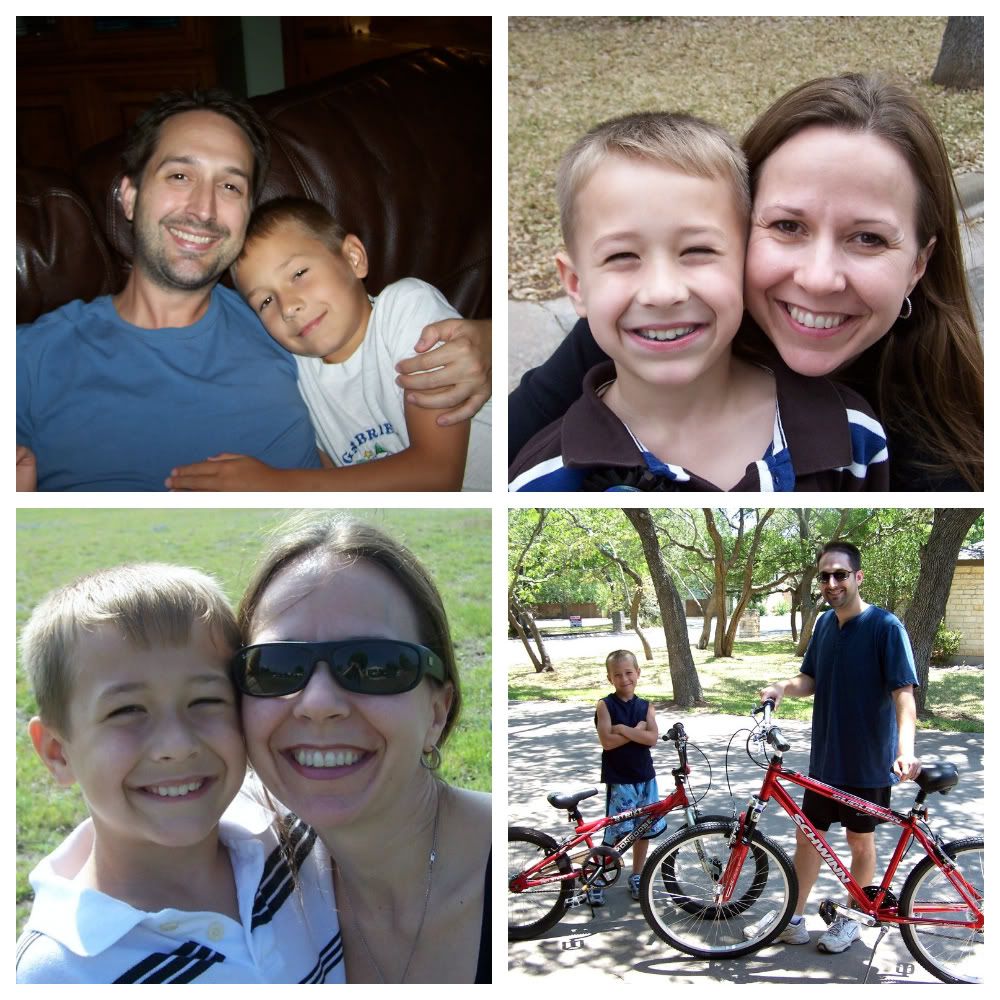 Gabriel is an amazing big brother.  At his first birthday, we announced to everyone that Ethan was in my belly by giving Gabriel a t-shirt that said, "I'm the Big Brother!"
When Ethan was born, Gabriel was just 18-months old.  He was still my baby.  When people would tell him that he was a big boy now, the momma bear in me would come out because I knew that he was still a baby, too, just a bigger version.  Luckily, Gabriel accepted Ethan with open arms, literally. He has loved on him, kissed him, and simply adored him since the day he walked into the hospital room to meet him.

They have an unbreakable bond.  It is special, unique, and magical.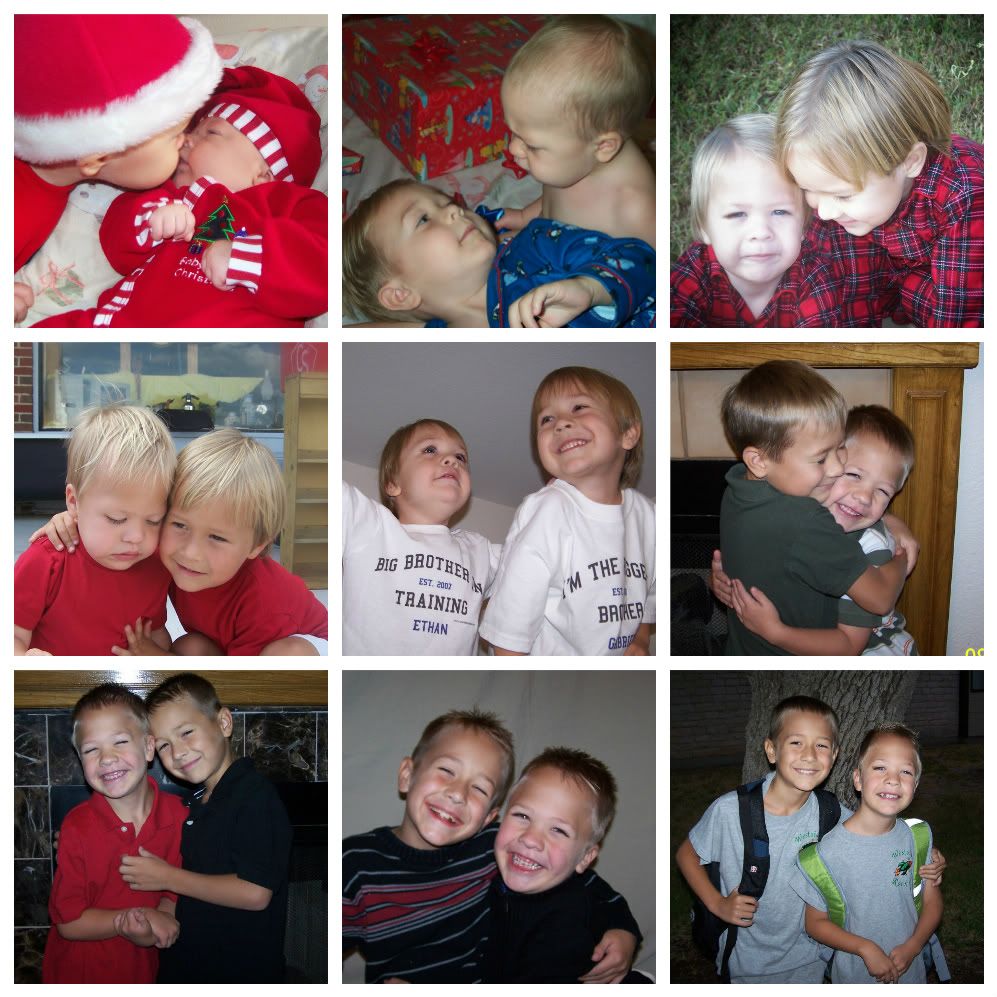 When Summer was born, Gabriel wore a t-shirt that said, "I Am The Biggest Brother".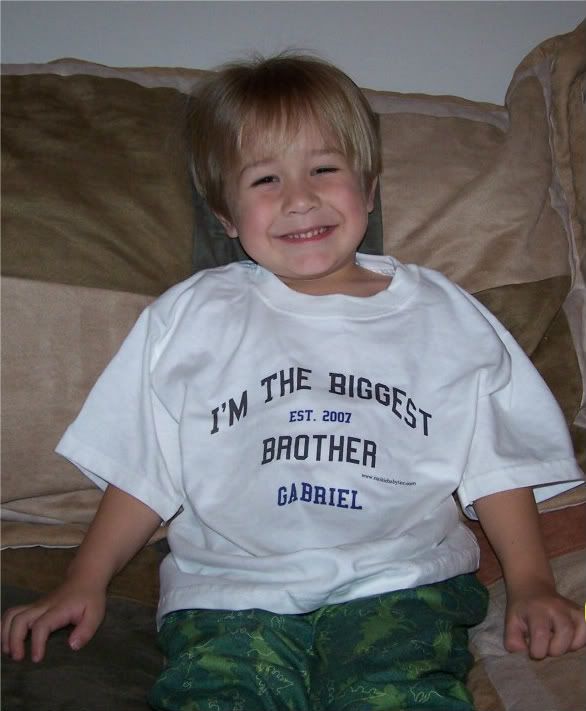 He was four years old, and he had the whole big brother thing down.  He actually named Summer when she was still in my belly.  He said that her name should be Loey.  We did not know what we were having until she arrived, and we knew that if I delivered a girl, her middle name would be Loey.  Gabriel was the first one to meet her.
He and Sean delivered the news to everyone else. Gabriel and Ethan made a Build-a-Bear puppy for Summer when she was in my belly.  Since we did not know what we were having, we bought two t-shirts – "It's a Boy" and "It's a Girl" for the puppy to wear.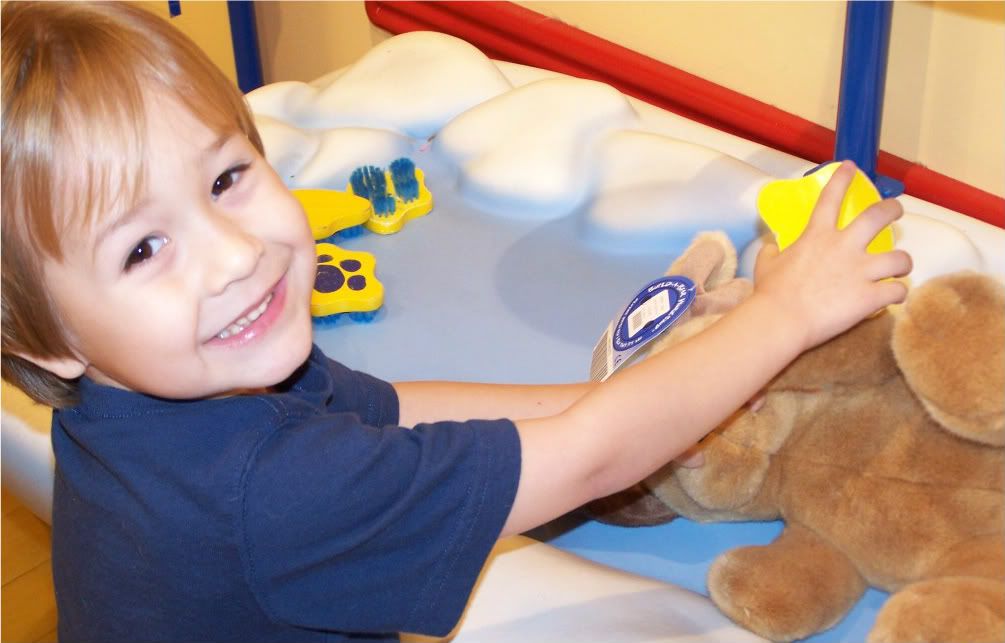 When Summer was born, we put the "It's a Girl" t-shirt on the puppy.  Gabriel carried the little puppy behind his back and showed it to everyone as he said, "It's a girl!"  Then, Sean announced the name.  When he said that her name was "Summer Loey", Gabriel look at Sean in pure, innocent, sweet surprise and grinned from ear to ear.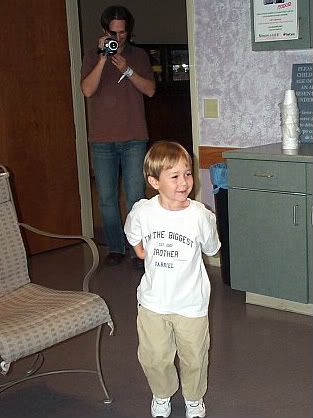 He immediately loved Summer, just the same way he has always loved Ethan. They, too, have a special bond, a unique relationship, and a sweet little friendship, as well. He knows that one of his jobs in this world is to protect Ethan and Summer, and he takes that very seriously. Best. Biggest. Brother. Ever.
While being a big brother is certainly not the only thing that defines Gabriel, it is definitely a huge part of who he is.  He loves Summer and Ethan with all of his sweet, big heart.  As much as I have said that Ethan lights up a room with his smile, Gabriel does the same with his amazing capacity to care about people, to truly see into the depths of their souls.  The best way that I can describe his compassion is this.  Last year his letter to Santa said that he wanted him to take care of all of the homeless people.  This year his letter said that he wanted Ethan to talk.  Amazing.  Simply amazing.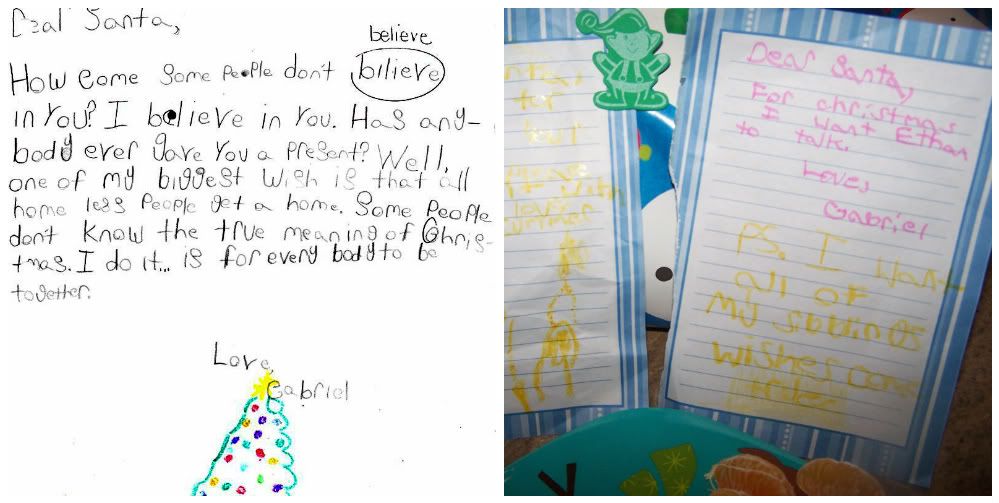 I know that so much of the focus of this blog is about Ethan, his special needs, and his progress.  But, as I have always maintained, all three of my littles are special.  Gabriel is special because he was my first-born.  He taught me how to be a mom.  He welcomed the additions to our family with open arms.  And, when he sees people, he sees their potential, what makes them unique, what makes them special.  He sees what we all should see.  He is my Gabriel, my angel boy, one of my special, perfect gifts from above.