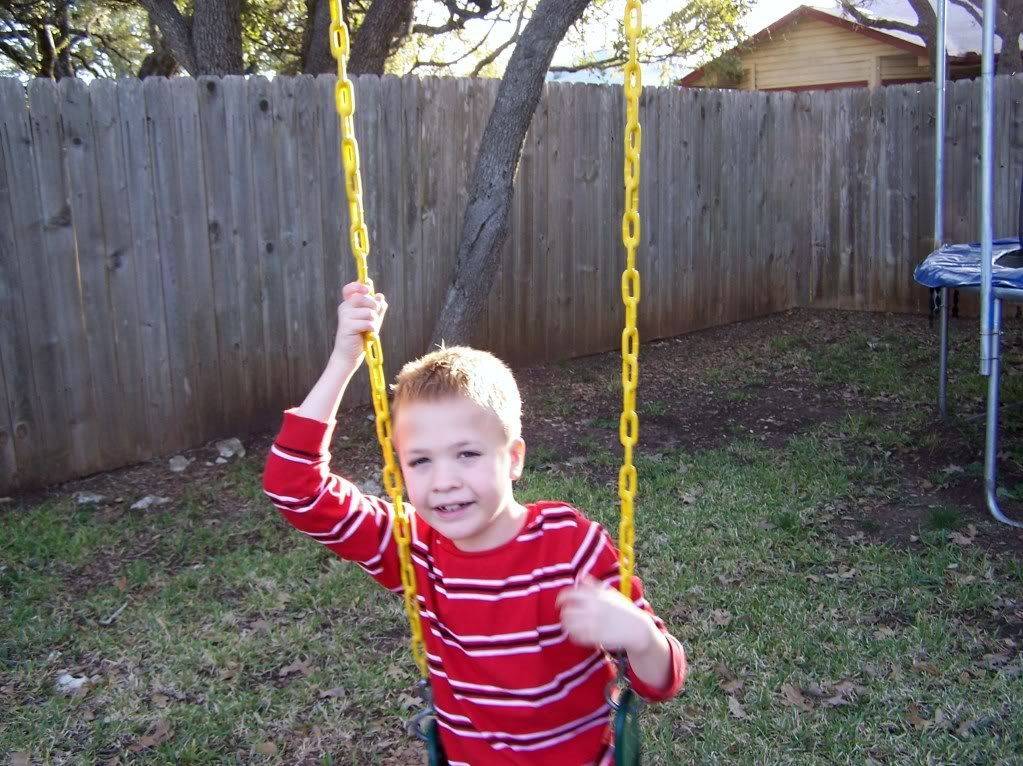 It was a good week – healthier littles, beautiful weather, report cards, and a new therapy session.
As I mentioned in an earlier post, we had report card day this week.  Ethan's report card is the same and different from other children.  He is assessed in his general education classroom in areas such as social studies, science, art, music, and physical education.  For his special education classroom, we receive a detailed report on where he is in regards to his yearly goals.  We were so incredibly proud of Ethan's progress.  He has already mastered several of his goals, and he is making good progress toward most of the others.  Based on his report, he is on track to master all of his goals by the end of year, which would be amazing, especially given how sick he has been off and on this year.
Ethan began Occupational Therapy this week, and we believe that it is going to be great for Ethan.  The wonderful thing is that his speech therapist and occupational therapist work together, so they can discuss Ethan's progress and work together towards the common goal.  And, the other great thing is that they have Ethan's school goals, as well as their own goals for him.  So, we have even more people who are working to get Ethan better and help him to meet his over-all goals.
The weather was just beautiful here.  We have always known that fresh air and activity are both huge in Ethan's over-all health and development.  While the weather did seem to give him some allergy issues during part of the week, it did not slow him down.  And, today, he spent almost the entire day outside playing with his siblings while Sean and I did some yard work.  Watching him jump in the trampoline and run around in the backyard always brings a smile to my face.  It is the little things, those things that we honestly did not know if Ethan would be able to do, as he was struggling to crawl and then walk.  When I think back to those days, I have to believe in miracles.  I have to believe that he will talk more one day, too.
So, yes, it was a good week.  I will be the first to admit that the past few months have been hard, at times.  But, when we have weeks like this where Ethan is feeling good, playing outside, and making such great progress at school, those bad days make us appreciate the good ones even more.  That is why I like to think back on the days that were not filled with unicorns and rainbows.  I know that they are not always around.  But, I also know that they appear when we need them.  And, that is what makes them so special….just like my Ethan.