Happiness is Friday.  I am so happy about starting our weekend with pizza and a movie tonight.
Happiness is beautiful weather.  While I would love to see a backyard filled with snow and watch my littles throw snow balls again this winter, it has certainly been nice watching them enjoy the beautiful days.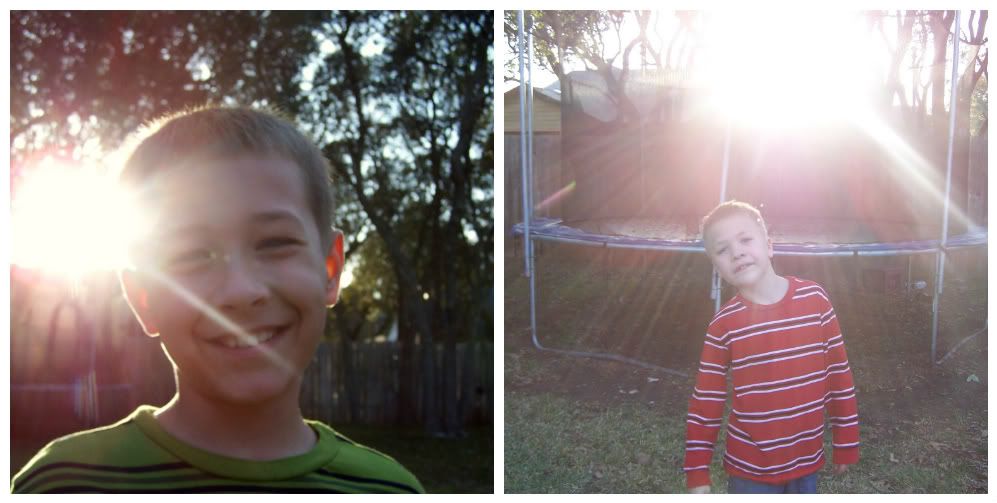 Happiness is watching my littles play outside together.
Happiness is the look of absolute enjoyment on the faces of my littles as they swing, play, and climb trees.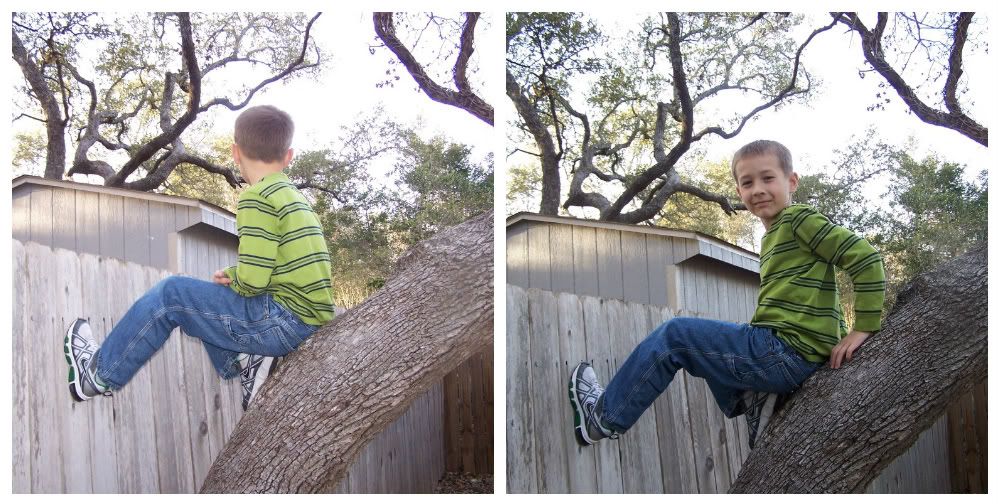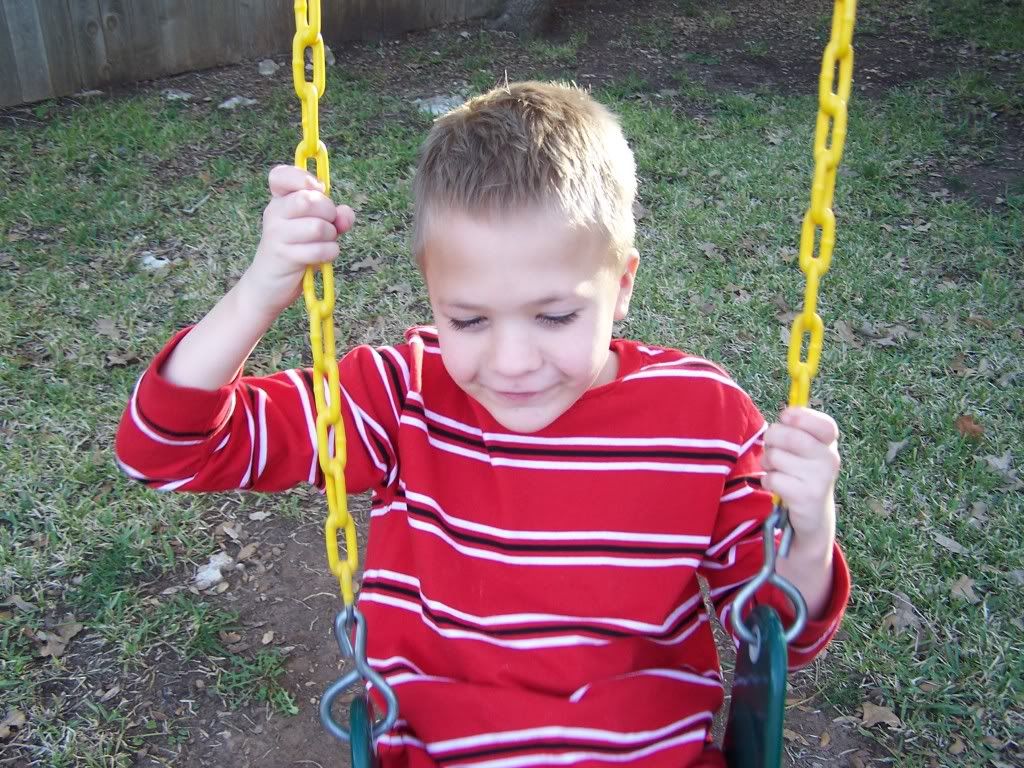 Happiness is making cookies on Thursdays, especially when they are chocolate on the outside with creamy frosting on the inside.  My parents bought the littles some Oreo Cakesters last weekend.  After watching them eat them this week, I decided that I could make them.  I knew that they would be far from healthy, but at least I could control what ingredients went into them.  They received thumbs up from my littles, so my mission was accomplished, which made me very, very happy.
Chocolate Stuffed Cookies
Ingredients
For the Cookies
1 cup butter, softened
1 1/3 cups sugar
1/4 cup brown sugar
2 eggs
2 teaspoons vanilla extract
2 cups all-purpose flour
1 cup baking cocoa
1 teaspoon baking soda
1/2 teaspoon salt
For the Filling
1 package cream cheese
2 teaspoons vanilla
1 pound powdered sugar
Instructions
Making and Baking the Cookies

Preheat oven to 350.
Prepare baking pan by lining it with parchment paper.
In a mixing bowl, cream butter.
Add sugars and continue to mix together.
Add eggs, one at a time, beating well after each addition, and then add in the vanilla.
In a separate bowl, combine the flour, cocoa, baking soda and salt.
Gradually add to creamed mixture.
Cover and refrigerate for 1 hour.
Roll into 1-in. balls, and place them on the baking sheet.
Bake at 350 degrees for 8 minutes.
Cool on the baking sheet to allow them to slightly firm up (but they will still remain very soft) before moving to a wire rack.

Adding the Filling

Once the cookies are completely cool, spread the filling on the flat side of half of the cookies.
Add a second cookie to the top of the filling, making sure that the flat sides are both facing the filling.
Gently roll in colored sugar or sprinkles
These are rich, so be prepared to enjoy with a tall glass of milk.
http://cookingformykids.com/2012/01/20/happiness-is-recipe-chocolate-stuffed-cookies/
Have a happy weekend!
I shared this recipe at Six Sisters, Jane Deere, Mom Trends, Whipperberry, Designs by Gollum, 30 Days, Ladybird Ln, Simply Sweet Home, Ekat's Kitchen,  Alli 'n Sons and Tidy Mom.