The boys received their report cards yesterday.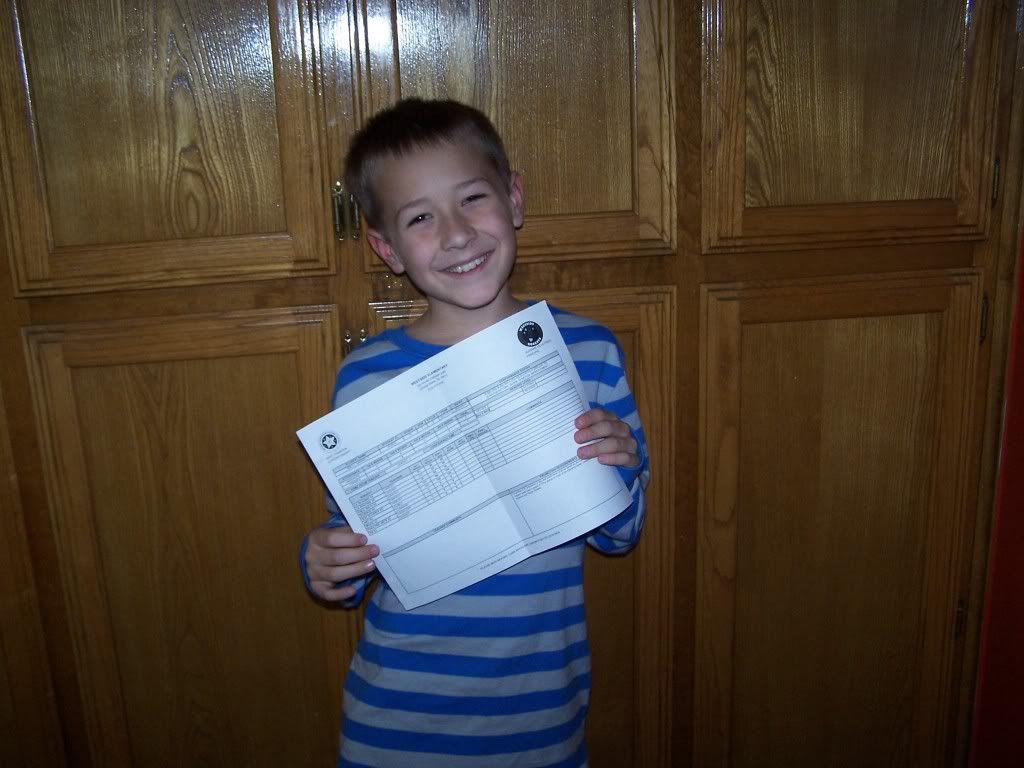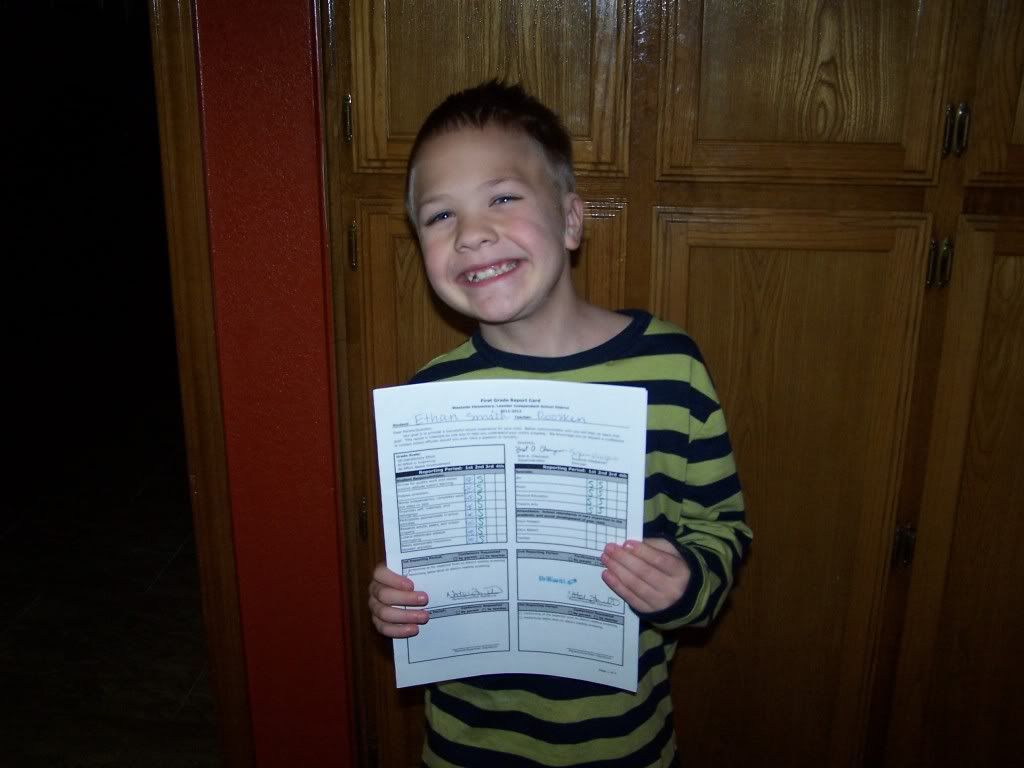 One of our family traditions is that we celebrate report card day.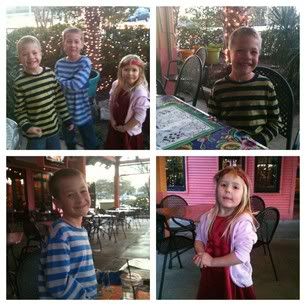 We celebrate that they did their best work and that we completed another 9-weeks.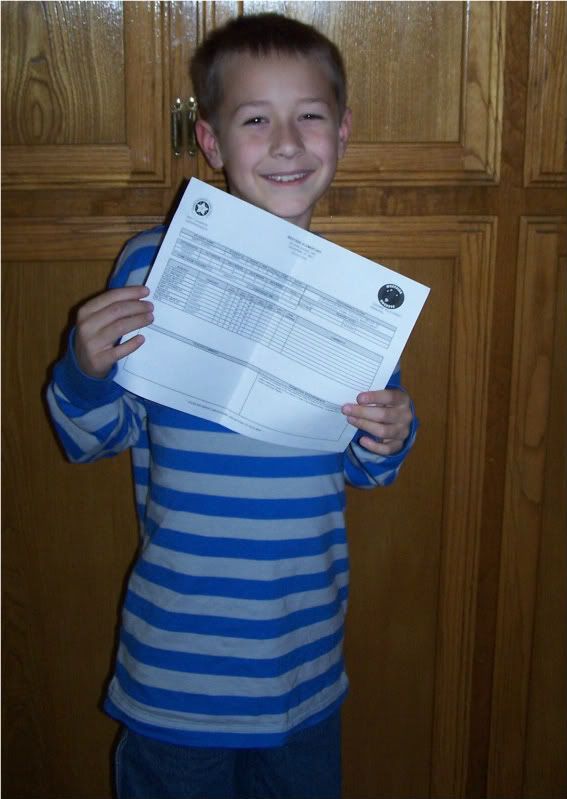 We are officially half-way through the year, and that is truly something to celebrate, too.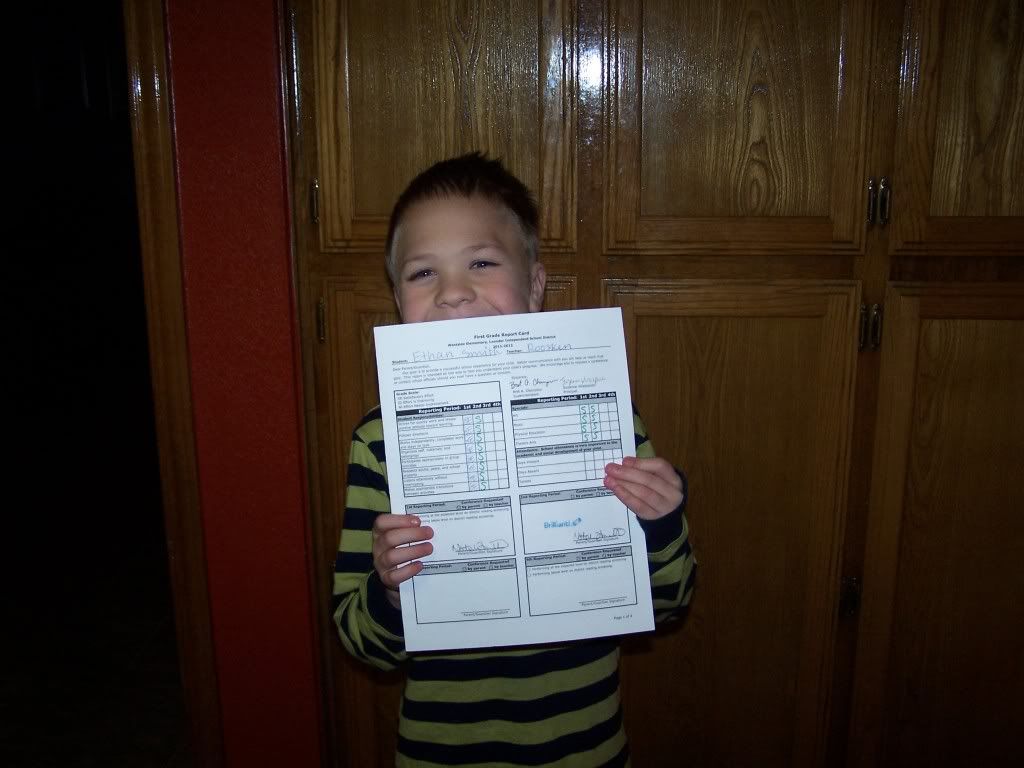 Summer wanted to get dressed up for the occasion, so Emma helped her get "fancy".  It was so sweet that she was as excited to celebrate as her brothers were.
I love that they are already aware of the fact that we celebrate the big things in life, right along with the small things.  Because, really, who is to say what is big and what is small.  Each day gives us things to celebrate, if we are really looking.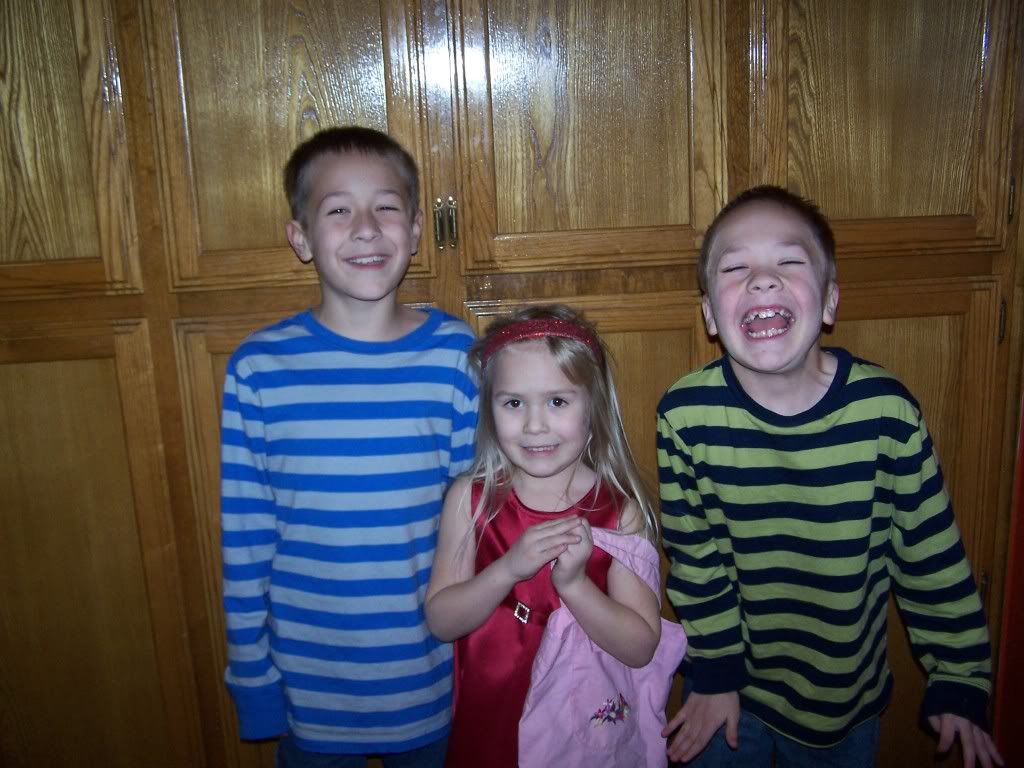 While I would love to say that we celebrate every morning with a relaxing, nutritious breakfast, I have already admitted that is just not the case.  The boys leave at 7:10 each morning, so we are hurrying just to get lunches packed, dressed, and a quick breakfast before they run out the door.  But, on the weekends and days off, we do enjoy those long, lazy breakfasts that I look forward to each week.  And, during the week, I treat myself to things like this amazing Steel Cut Oats with Blueberry Sauce because I am the only oatmeal lover in the family anyway.

I used the basic Steel Cut Oats recipe at Two Peas and Their Pod and then added the blackberry sauce and whipped cream.  It is definitely not as healthy as Maria's, but it sure was delicious for a special weekday morning treat.
Steel Cut Oats with Blackberry Sauce
Ingredients
Steel Cut Oats
1 cup steel cut oats
3 1/2 cups water
Pinch of salt
1/2 milk
1 teaspoon vanilla extract
Blackberry Sauce
1 pint blackberries
1 cup water
1/4 cup sugar
Whipped Cream
1 pint heavy whipping cream
1/4 cup sugar
1 teaspoon vanilla
Instructions
Cooking the Oats

Bring the water to a boil in a large pot. Add the steel cut oats and and salt. Stir.
Reduce the heat to medium low and cook for 20-30 minutes, stirring the oats on occasion so that they do not stick to the pain.
When the oats start to thicken add in the milk and vanilla. Stir the oats, milk, and vanilla together and cook for ten more minutes.

Blackberry Sauce

Add the blackberries, water, and sugar to a sauce pan.
Cook over medium high heat for about 10 minutes, allowing the water to boil and reduce some.
Reduce heat to low and continue to cook for another 5 minutes.

Whipped Cream

Add the cream to a bowl.
With an electric mixer, start beating the cream while adding the sugar and vanilla.
Continue to beat for about 15 minutes, until the cream is thick and small peaks start to form.

Putting it all together.

Add a serving of steel cut oats to your breakfast bowl.
Sprinkle with a touch of brown sugar, optional.
Add the blackberry sauce.
Top with the whipped cream.
http://cookingformykids.com/2012/01/19/report-card-celebration-recipe-steel-cut-oats-with-blackberry-sauce/
Enjoy!
I shared this recipe at Somewhat Simple, 36th Avenue, Miz Helen's Country Cottage,  A Glimpse Inside, It's a Keeper, Fireflies and Jellybeans, Domesblissity and A Little Nosh.