Ethan's week was busy, a little bad, but mostly good.
We started the week with Ethan feeling better and going back to school, while Gabriel and I spent the day in bed with whatever Ethan had last week.  But, the good in that was that I felt so terrible Sunday night that I honestly considered just letting Ethan stay at home with us on Monday so that I did not have to pack his lunch or get him ready for school.  However, when I gave him the choice about going to school or staying home, he chose school.  I knew that even if I was crawling on my hands and knees that I would find a way to get my sweet boy to school. Luckily, I did feel well enough on Monday to get Ethan off to school with a hug, a smile, and a fresh lunch.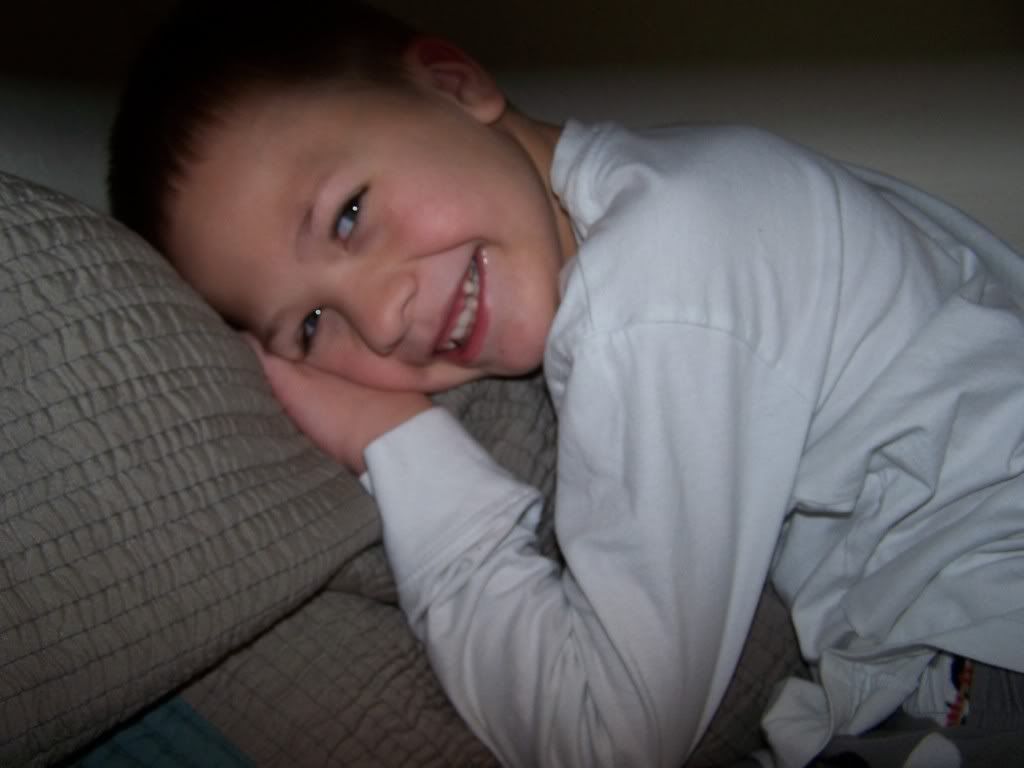 Ethan's reflux/ulcers did continue to flare up this week.  He made his way to my sister's clinic 2-3 times this week during lunch.  Bless his heart.  We still are not sure what happens that makes him get sick during that time – additional stress, noise overload, excitement.  We are just hoping that increasing his medication will help.
We had Ethan's follow-up GI appointment on Thursday.  The doctor is a bit puzzled by why Ethan is not getting better.  He decided to leave him on the stronger dose of medication until his next endoscopy, and he also increased the dose of the 2nd medication that is supposed to coat and soothe his little tummy.  We scheduled the endoscopy for March 5.  This time, Ethan gets to continue taking his medicine because the doctor said that he is determined to prove that the medicine is working.  If the ulcers have reduced in size or are gone entirely, we will know that it is.  However, even if the endoscopy has good results this time,  Ethan will still need to continue the medication for at least another 6 months.  But, the good news is that Ethan is continuing to grow at a healthy pace.  He had grown 1/2 inch and gained 1 1/2 pounds since November.  And, the great news is that the doctor loves my Ethan and continues to be amused by my sweet boy.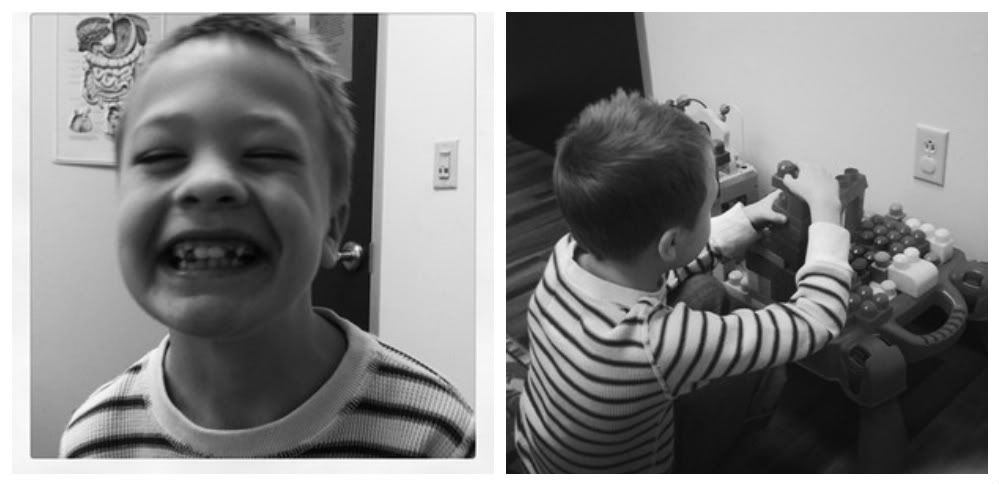 We also had Ethan's occupational therapy evaluation on Thursday.  Ethan does qualify, so he will start having 60 minutes sessions one day per week.  She really wants to focus on Ethan's core muscles because she said that controls everything – posture, fine motor skills, oral motor skills.  Ethan had a great time with the therapist, and we are hopeful that he will enjoy occupational therapy as much as he does speech therapy.
And, finally, he did wonderful with speech therapy this week, too.  He is continuing to do great with his sounds, which is encouraging.  The therapist is literally having to show him how to make each sound.  His muscles and brain just really have not worked together to determine how to do that.  But, we are hopeful that the therapy will continue to produce positive results.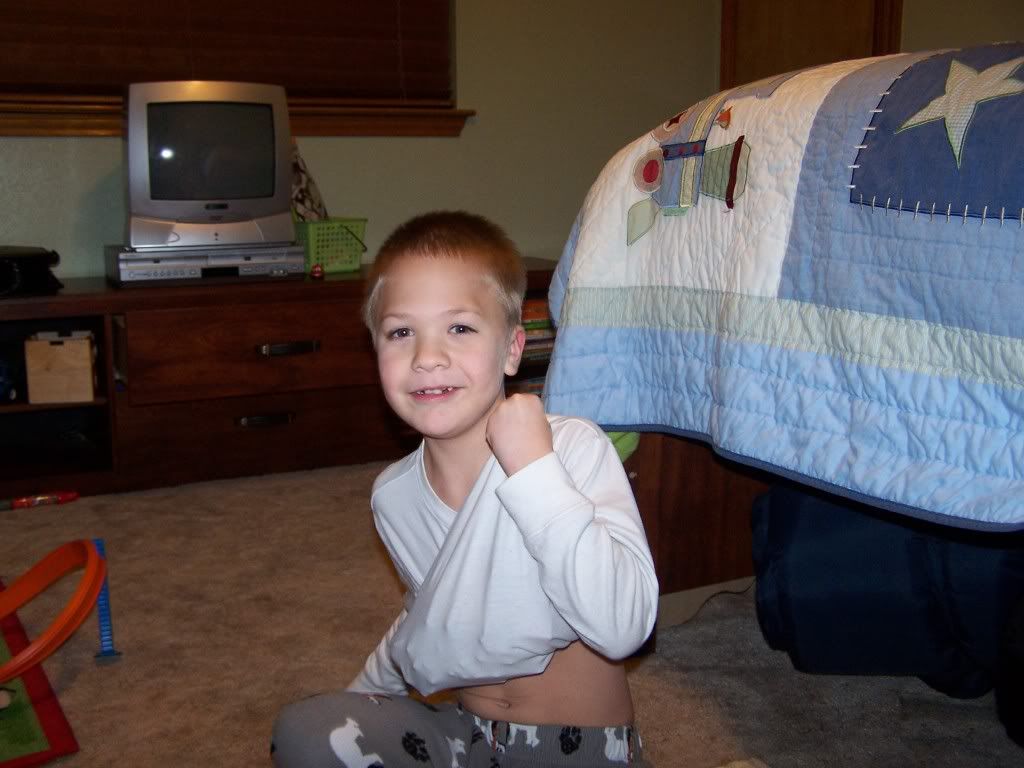 So, overall, while it was a busy week, it was also a good week.  We are definitely still concerned about Ethan's health, but we believe that his doctor is on top of everything.  He is trying so hard to determine what is causing Ethan's problems, and he believes that it can be resolved with medicine, not surgery.  When he told me that, I knew that I had absolutely made the right decision when I never returned to Ethan's initial GI doctor almost 7 years ago.  We also believe that we have some great therapists in place for Ethan.  We are very fortunate that he receives some great services in the public setting at school, as well as the private setting now, too.  We are hoping that the combination will garner amazing results for our sweet youngest boy.
I know that I continue to talk about the love that my littles have for each other, but it truly is heart-warming.  Gabriel and Summer are absolutely the best therapy for Ethan.  They wrestle, run, jump, play, and laugh together.   And, Summer is great at coming up with imaginative, creative games to play with Ethan when he comes home early on Tuesdays and Thursdays for his therapy sessions.  This week she said, "I love it when Ethan comes home early, Momma!"  Me, too, sweet girl.  Me, too.