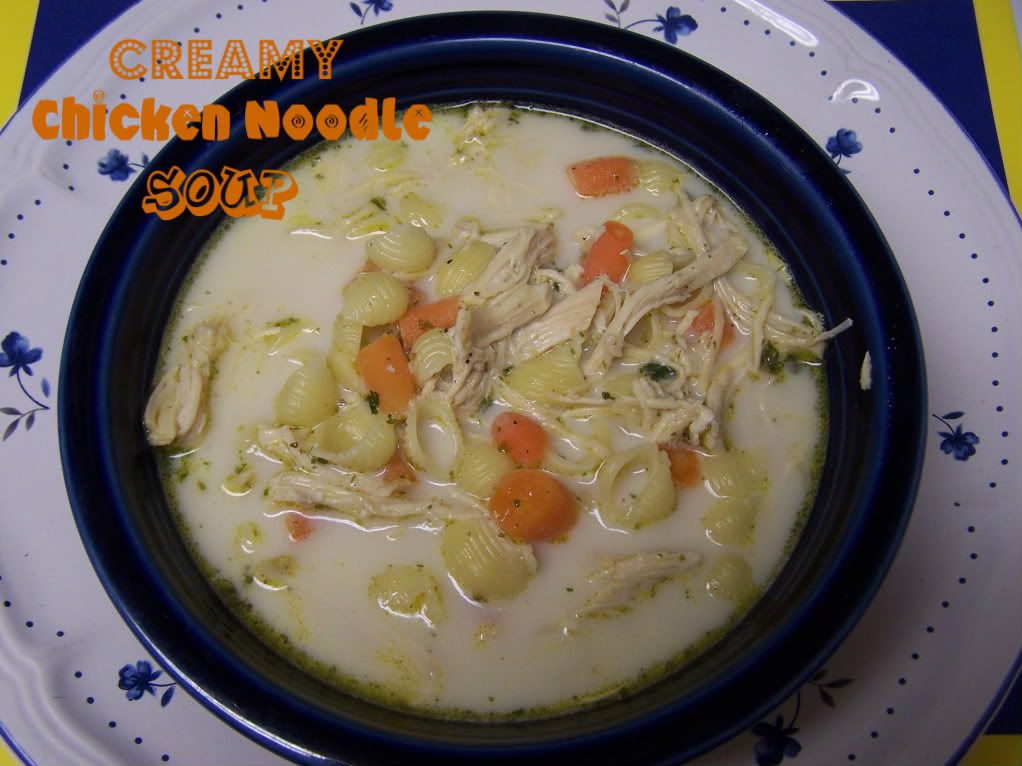 I posted a quick Instagram photo of our dinner last night, and it received responses from some friends who wanted the recipe.  I had planned to have breakfast week here at Cooking for My Kids.  But, I decided to slip in a soup so that my friends can warm their bellies with this delightful, comfort food in a bowl.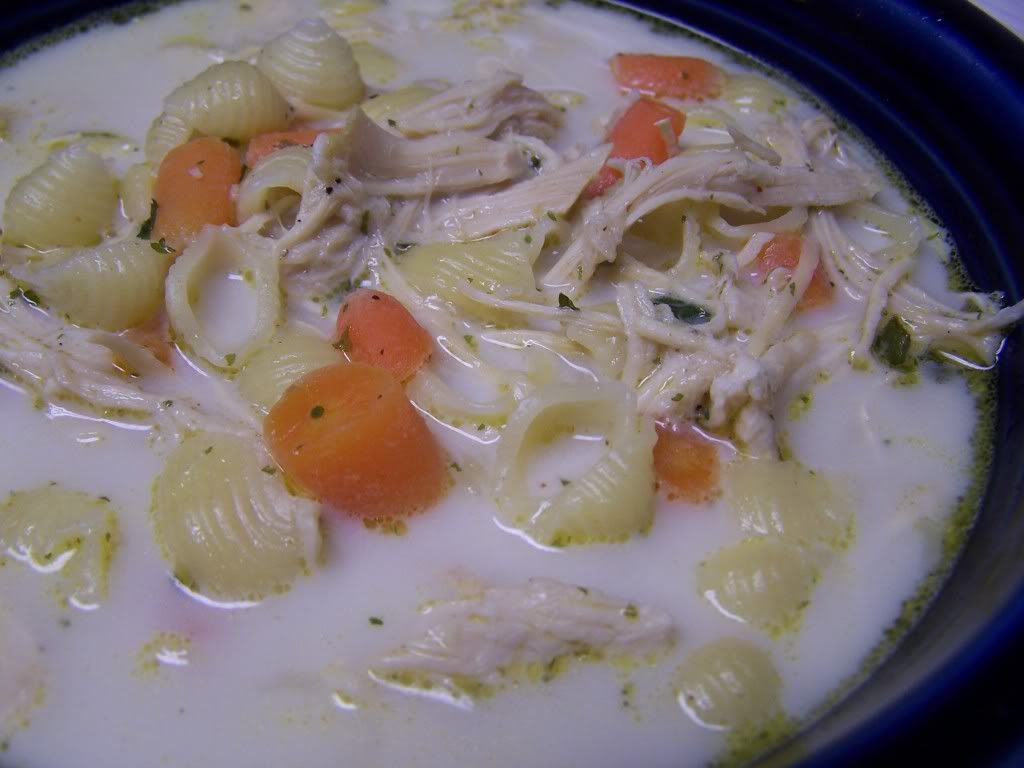 I will share the recipe in a moment, but first I have to share some pictures of our night.
Ethan was back at school yesterday, but Summer, Gabriel, and I were all at home.  We spent most of the day in our pajamas watching cartoons and playing games.  It was a nice day at home together, recovering from a weekend illness.  At one point Gabriel looked at me and said, "Thank you for letting me stay home today, Momma."  What a sweet, sweet boy he is.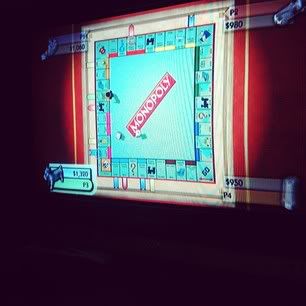 So, while we enjoyed the rest and relaxation during the day, everyone had some energy to burn after dinner last night.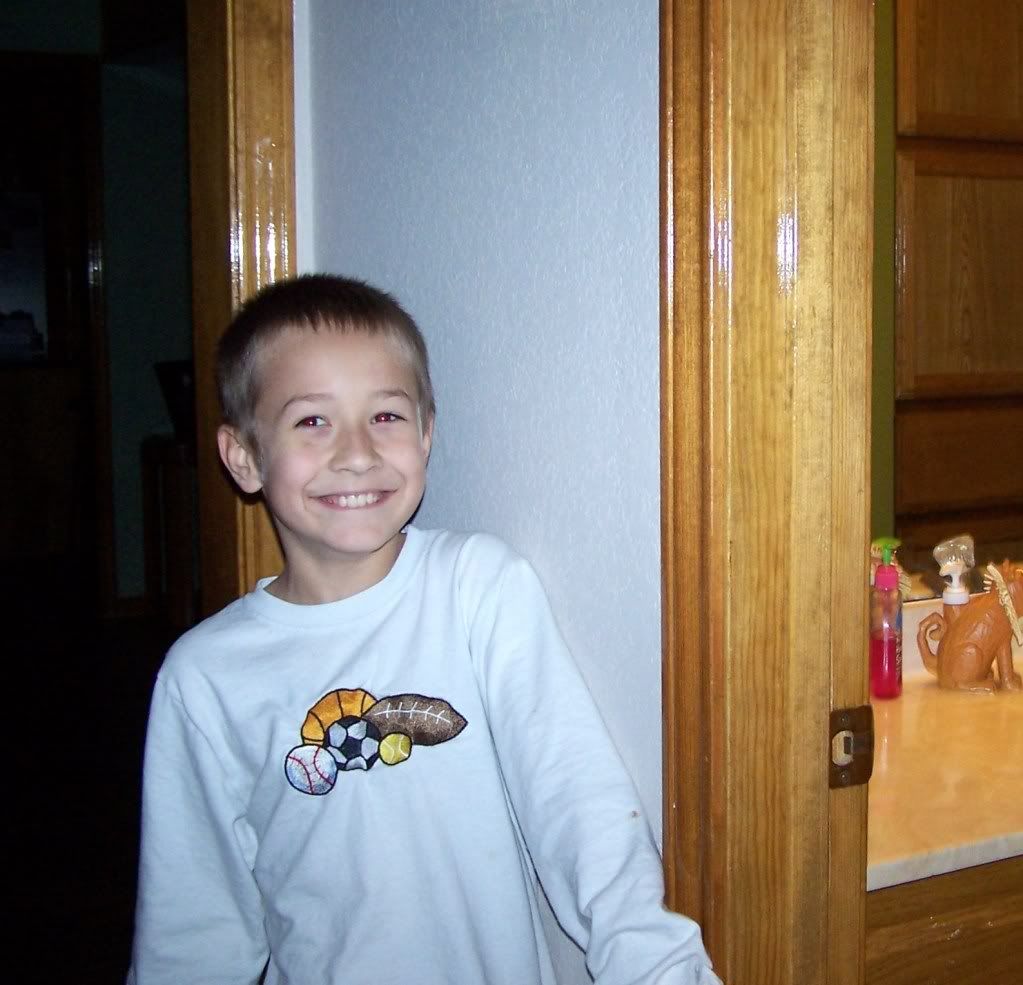 Summer remembered that Sean had told her that he would play hide and seek with her the other night if she tried a new food that we were having.  So, she ran with that.  She tried the soup and declared that it was time to play!  And, who could resist that?  Certainly not papa.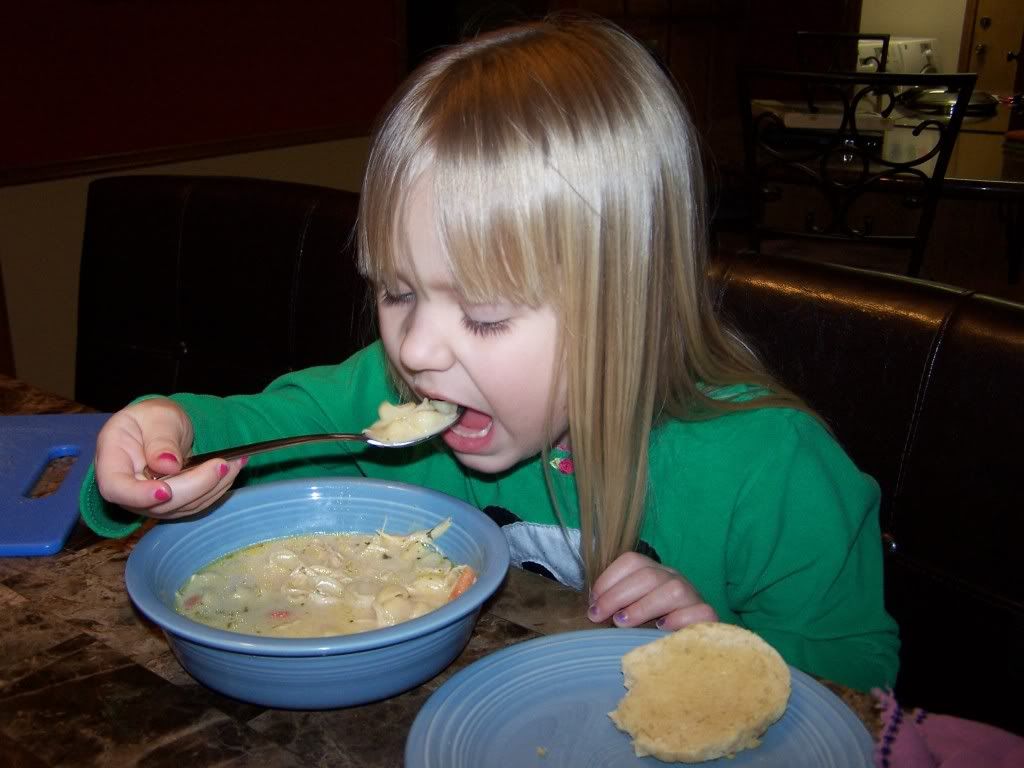 After the dishes were cleared, a fun game of hide and seek commenced.  I was just along for the ride, snapping pictures, helping with some hiding strategies, and making sure that we practiced counting, too.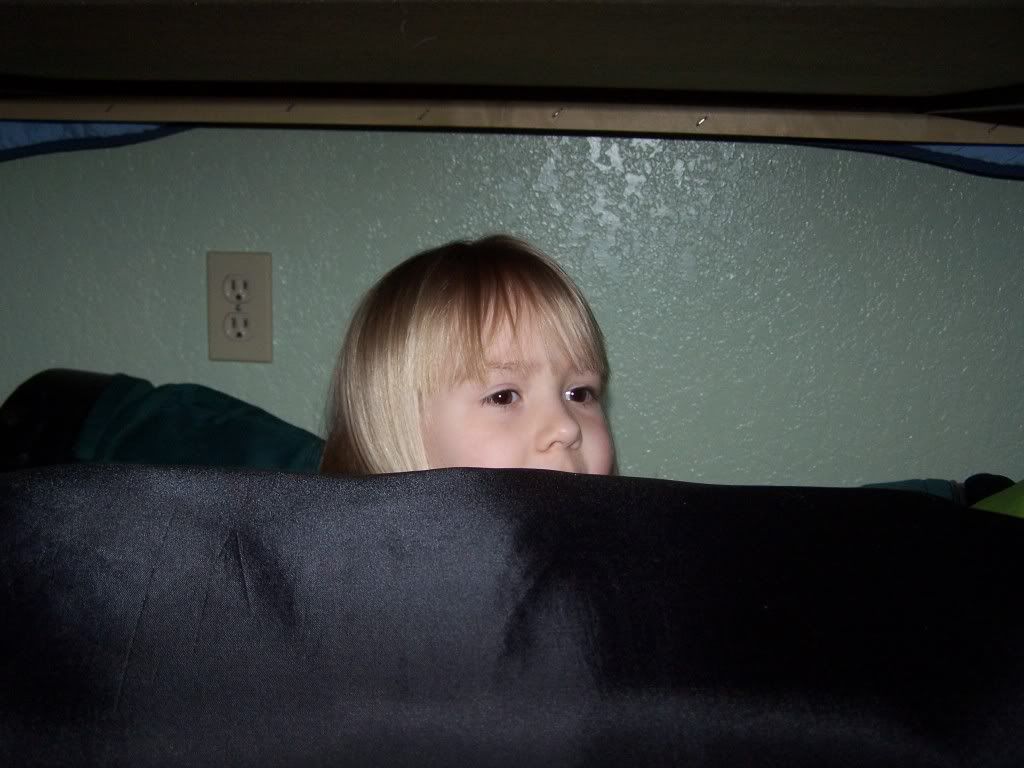 It was a great way to end the day, playing and laughing together as a family.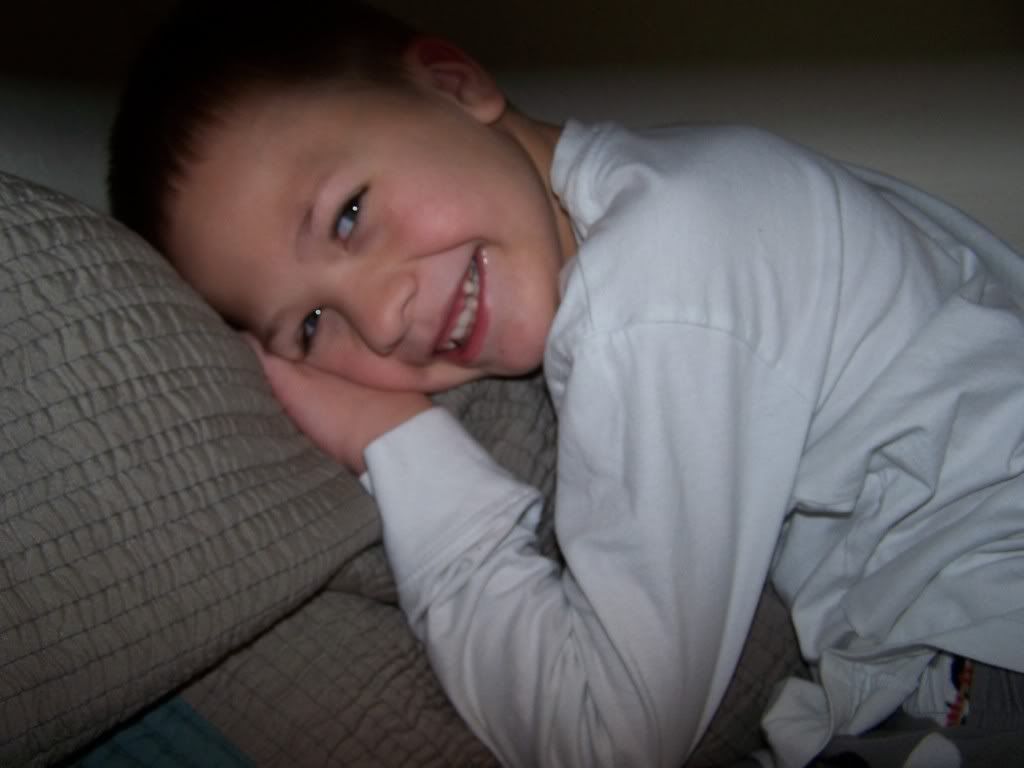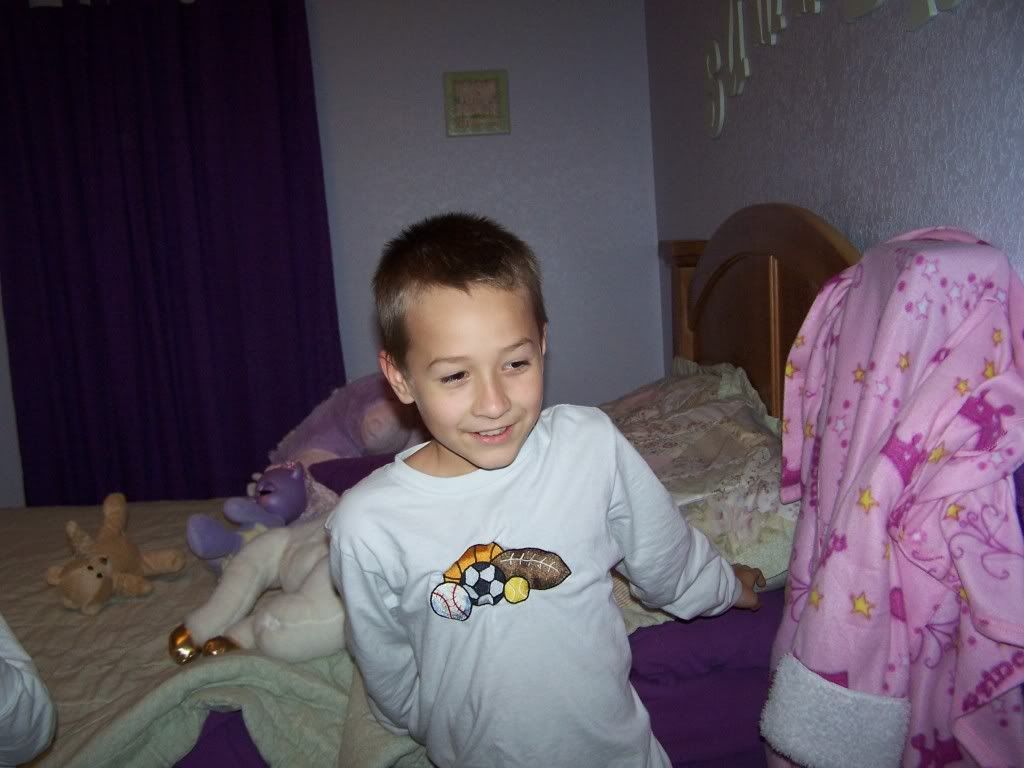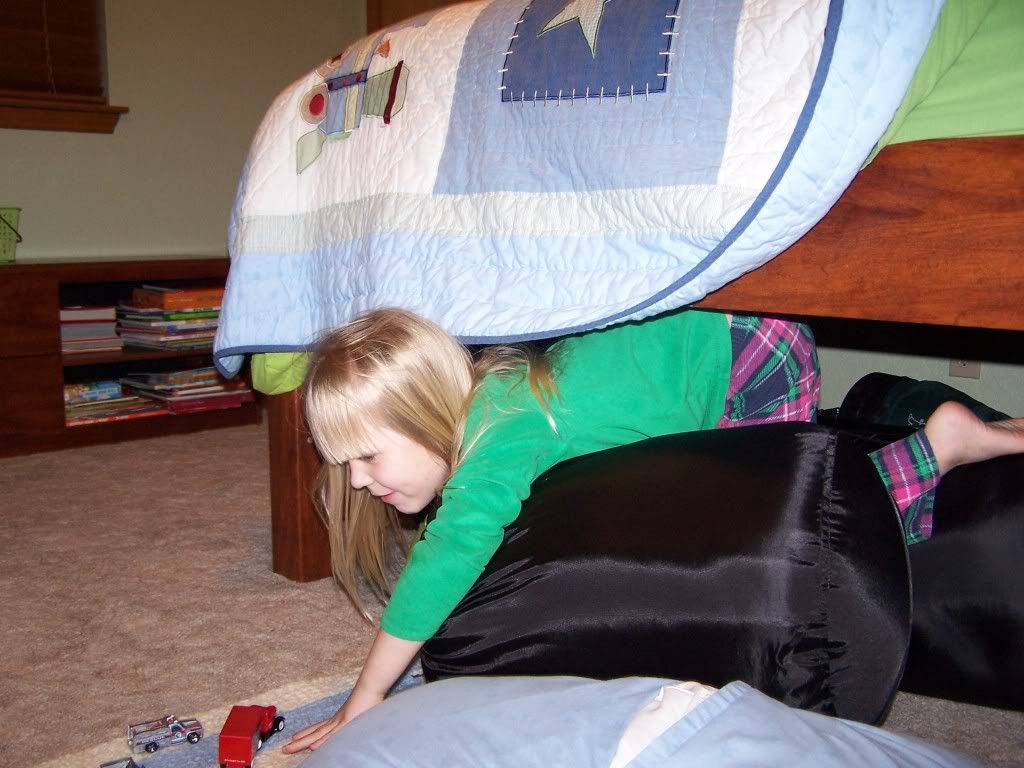 And, this soup was a perfect way to enjoy a cold, rainy day outside yesterday.  When I found this Paula Deen The Lady's Chicken Noodle Soup on Pinterest, I knew that I wanted to try it.  I changed things up a bit, but I believe that the basic flavors are still there.  It was delicious.  It was yummy. It was just what the momma ordered for some good, old-fashioned healing food.  And, based on the energetic game of hide and seek after dinner, it totally worked.
Creamy Chicken Noodle Soup
Ingredients
3 bone-in chicken breasts
3 quarts water
1 teaspoon salt
1 teaspoon pepper
1 teaspoon chili powder
1 teaspoon cumin
1 cup sliced carrots
1 1/2 cups uncooked noodles (I used small shells)
1 tablespoon parsley
1 cup grated Parmesan cheese
3/4 cup heavy cream
1/3 cup red cooking wine
Season salt, to taste
freshly ground black pepper, to taste
kosher salt, to taste
Instructions
Place chicken in crockpot. Fill with water. Season with salt, pepper, cumin, and chili powder. Cook on high for 6 hours. Move the chicken to a cutting board. Strain the broth - it should yield about 8-10 cups.
Bring stock to a boil in a large cooking pot, add carrots, and cook for 10 minutes.
Add the noodles and cook according to directions on package, approximately 8 minutes.
While the noodles are cooking, shred the chicken.
When noodles are done, add chicken, parsley, and cooking wine, and stir it all together.
Then, add the Parmesan and cream, cooking for another 2 minutes.
Taste and then add the additional seasonings, as needed. I used about 1 teaspoon each of the season salt, pepper, and kosher salt. You can add more or less, depending on the taste preference of your family.
Serve with bread sticks, rolls, crusty bread, or grilled cheese sandwiches.
http://cookingformykids.com/2012/01/10/hide-and-seek-recipe-creamy-chicken-noodle-soup/
Enjoy!
Come join SoupaPalooza at TidyMom and Dine and Dish sponsored by KitchenAid, Red Star Yeast and Le Creuset.
I shared this recipe at Dine & Dish, Mess Hall to Bistro, It's a Blog Party, 33 Shades of Green, Blessed with Grace, Mandy's Recipe Box, Permanent Posies, Two Maids a Milking, Not Just a Housewife, Nap Time Creations, Chef in Training, Reasons to Skip the Housework.