I have thought all day about how to write this blog post, how to turn it into a positive.  But, instead, I have decided to just state the facts.  Was there good in the week?  Absolutely!  However, even for a unicorns and rainbow momma, it was hard, at times, to see the good through the cloud of bad.
We went back to school on Tuesday, which was rough.  But, Ethan only had a half day because he went to speech therapy.  He did great at speech.  He was showing off all of the things that we had worked on during the week.
And, his speech therapist?  Wow!  She is the first rainbow for this week of twists and turns.  She is absolutely amazing.  I love how she is just starting with the basics with Ethan – working on letters, how to form them, etc.  She gets so excited when he does great work.  Ethan absolutely loves going to speech therapy, and he works hard at home, too.  He tries so hard to form the letters and say the words.  We are so proud of him!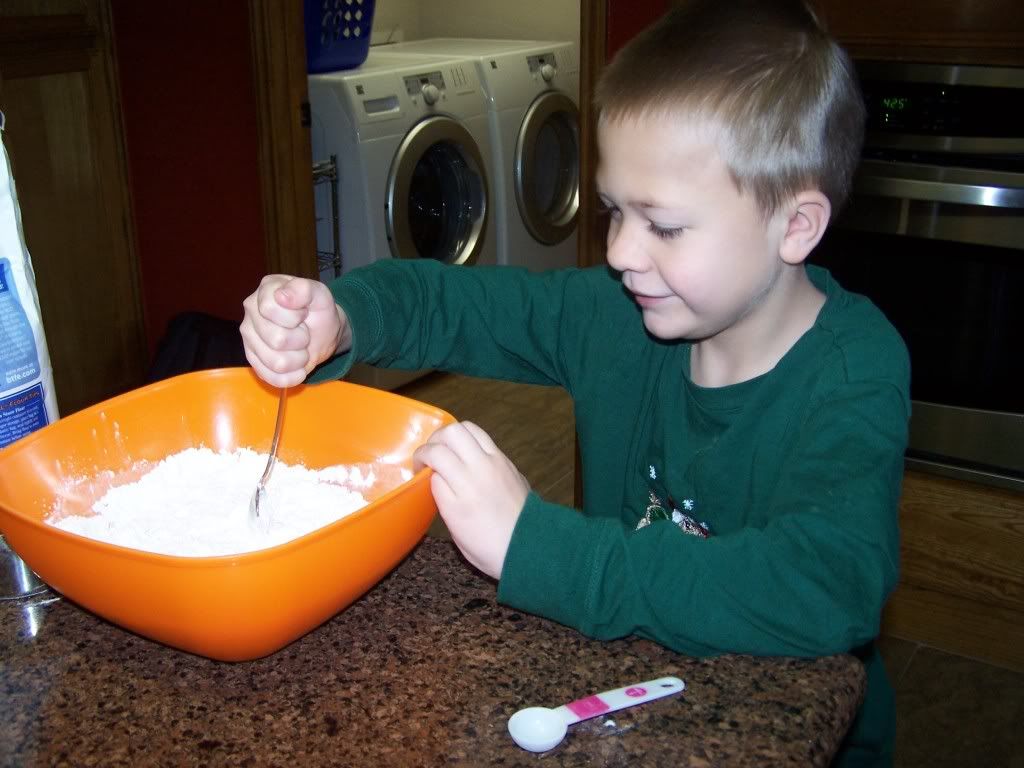 That gets us to Wednesday, where things kind of started falling apart.  Ethan had two choking episodes at school, with one leading to vomiting, in my sister's clinic.  What in the world would we do without her?
I called Ethan's GI doctor and left a message for the nurse, and she talked to our wonderful, amazing doctor.  We can make him the 2nd rainbow in the cloudy week.  He decided to put Ethan on a 2nd medication, which will coat his stomach.  And, he wants to see us next week.  I can only imagine that we will discuss our next options and possibly a 2nd endoscopy.
Ethan went back to school on Thursday, but he only stayed for half a day again.  He came home earlier than he had to because I just wanted him to eat lunch with us and rest before speech therapy.  He thought that we missed our turn on the way to speech therapy because I decided to run a quick errand before speech.  I heard him in the back seat let out a little moan of despair, and I realized that he thought that we were not going to speech.  I explained that we were running a quick errand before speech but that we would not miss it.  He pumped his little fist in the air and said, "Yeah!"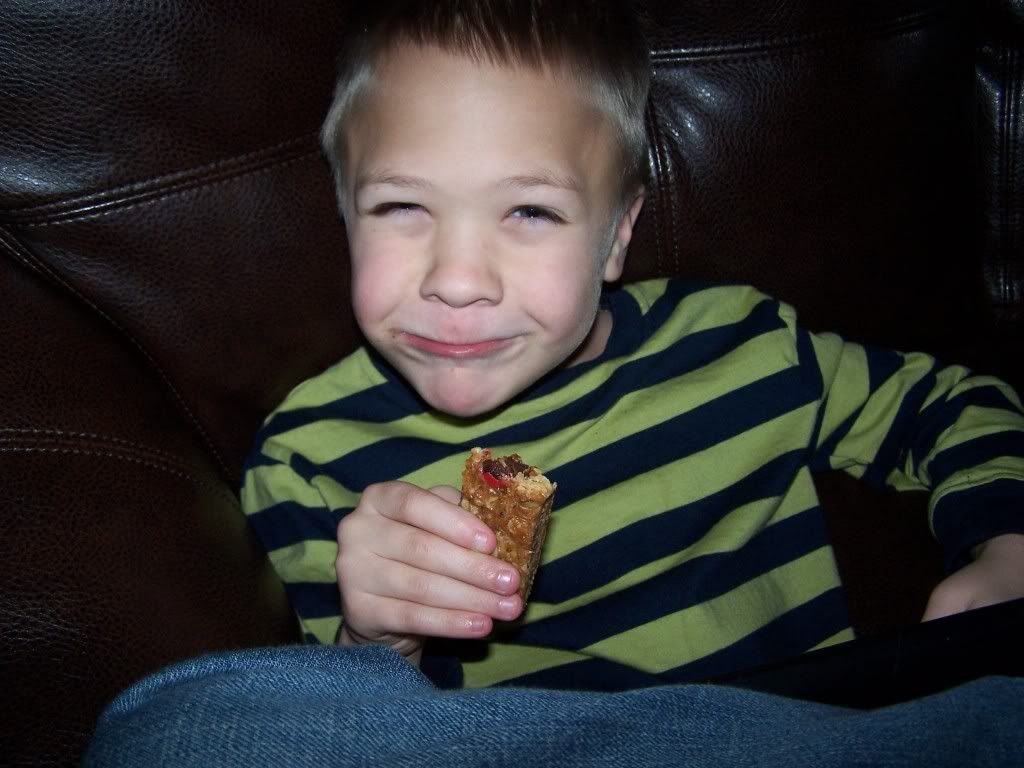 Early Friday morning, Ethan developed a terrible stomach virus.  I spent the morning taking care of him, doing laundry, and cleaning house.  By lunch, I was exhausted.  But, even though Ethan felt terrible, he still lit up the room with his effort at a smile.
Bless his heart.  He finds joy when others would not see it.  He wants to smile when he feels miserable.  He loves with all his mind, body, and soul.  He amazes me every single day.  So, when I am exhausted, feeling down, and wondering where the answers are, I only have to look at my sweet youngest boy.  He brings the unicorns and rainbows without even trying.  Actually, he is the unicorns and rainbows.  He is magic.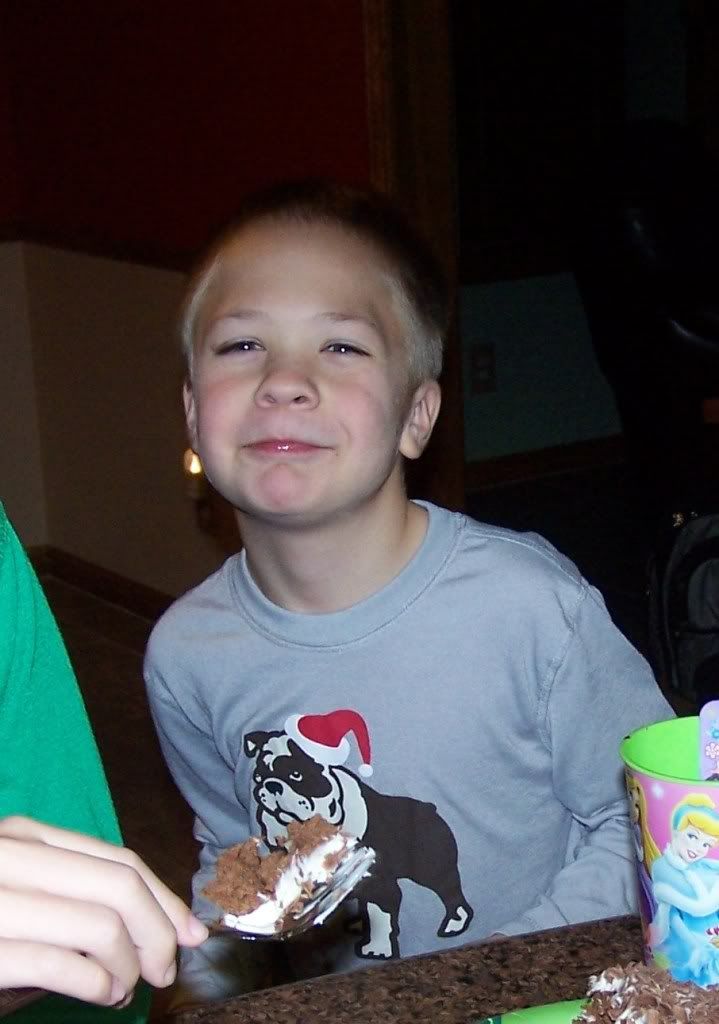 So, while I struggled all day with wondering how to write this post, with thinking that the week was too bleak to share, now I realize that the theme song that Sean and I have held onto to throughout our 15 years together is the theme song for our family, too.  All you need is love.  Ethan is proof of that.  And, together, we have plenty to create our own magic, to bring about the unicorns and rainbows anytime we want to see them, especially on cloudy days.