Happiness is family.
Happiness is looking back with fondness on old memories while looking forward with anticipation to new ones.
Happiness is watching sweet littles take care of a special pet for their brother.
Happiness is baking with the littles with the Easy Bake Oven.  Thank you, Uncle Steve and Aunt Jessica!
Happiness is being at home together for the weekend while we ring in a new year.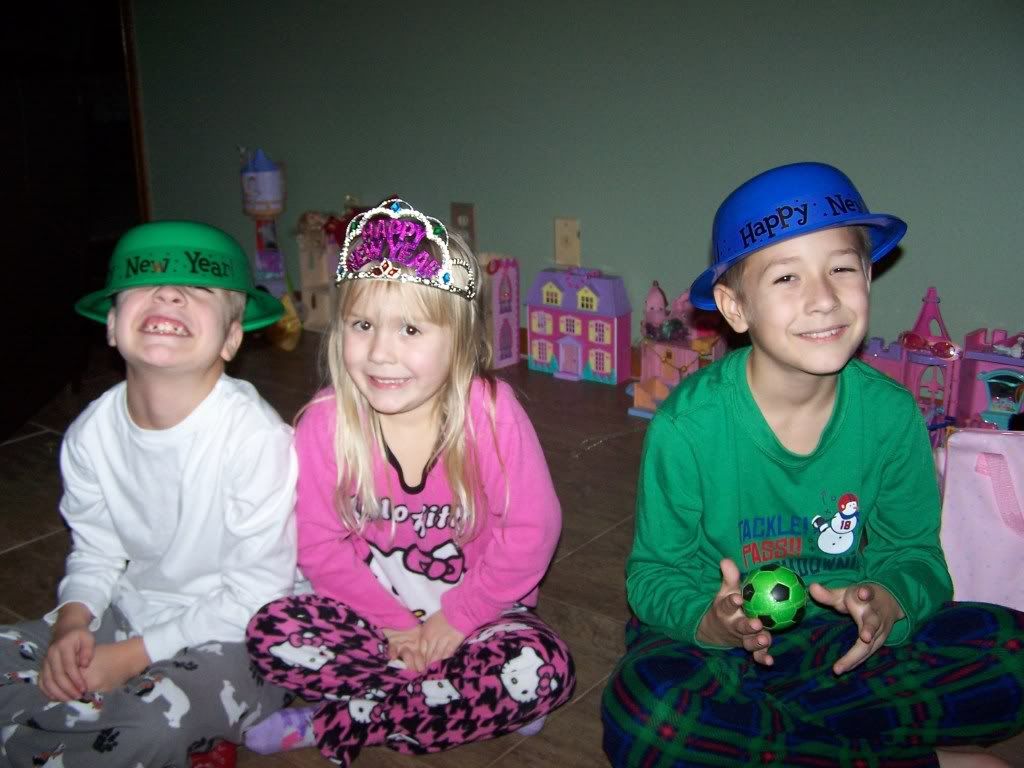 Happiness is special desserts to celebrate special days.  I made clock cupcakes last year and decided to kick that up a notch this year, with My Baking Addictions' amazing brownies.  They are sweet, they are yummy, they are a great way to count down the hours until 2012.
Happy New Year!