Christmas Eve and Christmas Day are always filled with magic for the littles.
It all starts with Snowman Pancakes on Christmas Eve…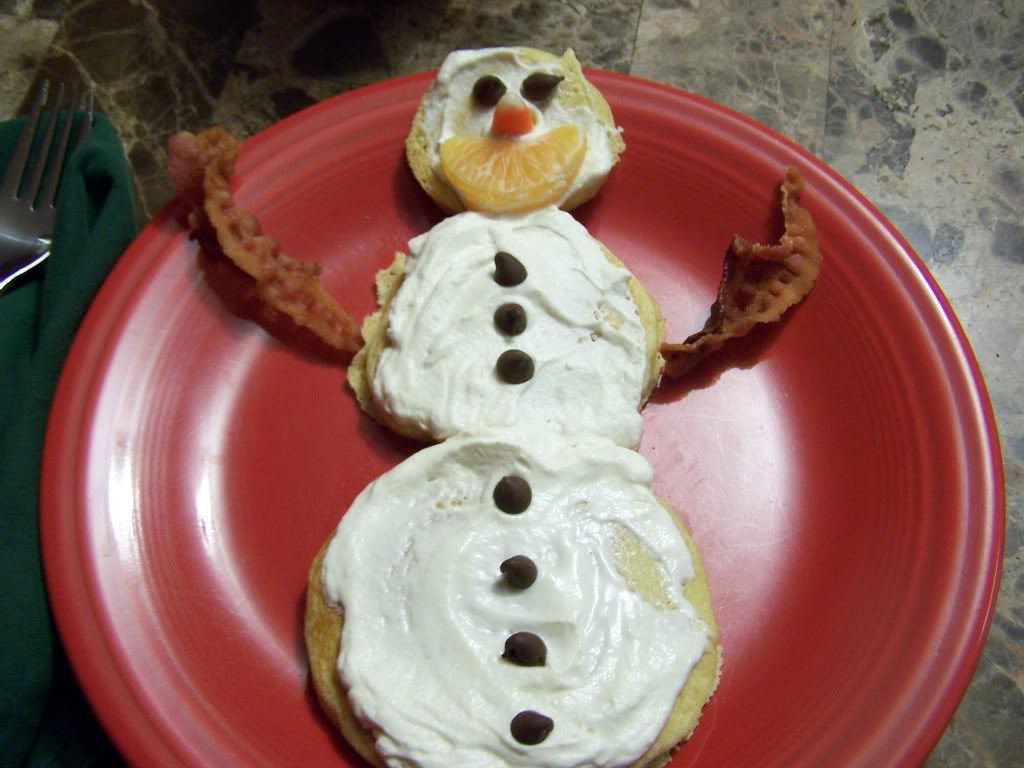 Followed by a bit of present opening.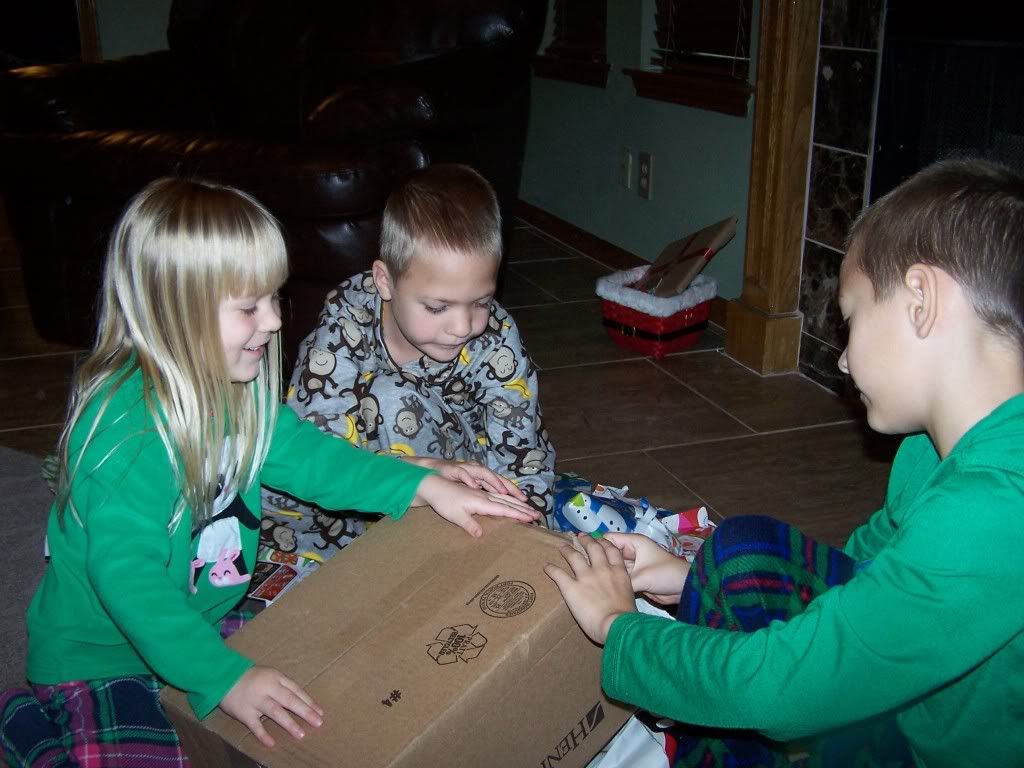 Usually, they spend the day playing while I spend the day cooking and finishing up the final details for Christmas morning.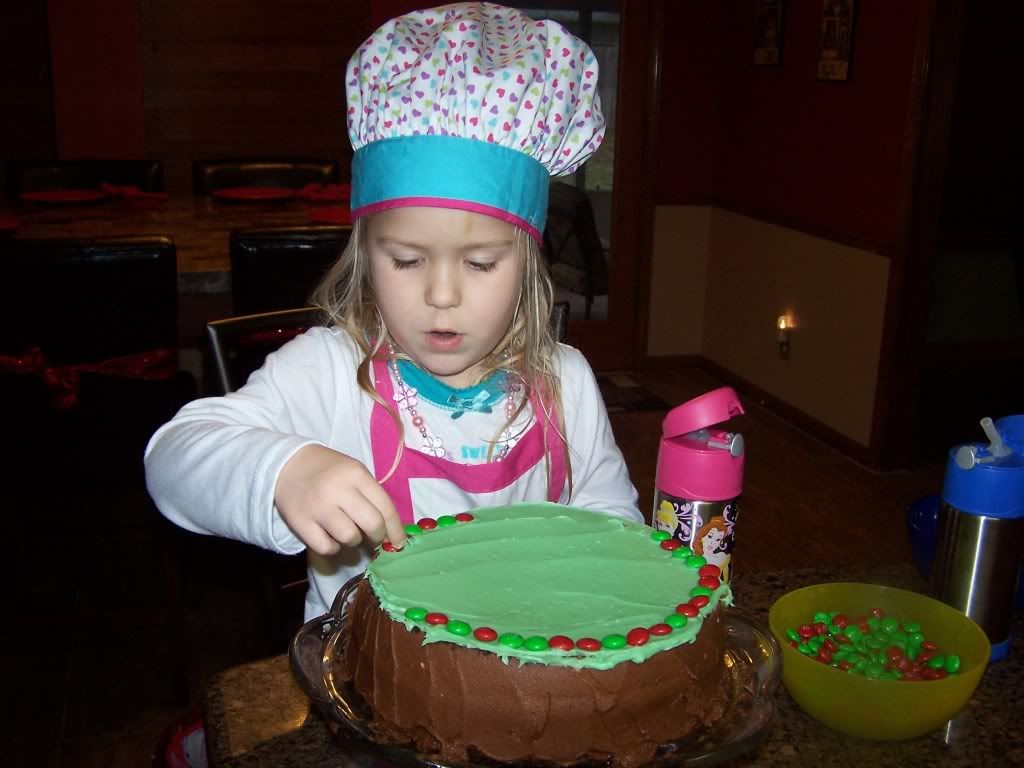 It is at this point where I have to remind myself of all of the things that I have done with my littles instead of thinking about the things that I did not get around to doing – not enough crafts, books, or movies (all things that I will figure out how to incorporate more next year, when, hopefully, a few appointments, procedures, and a hospital stay will not be added into the holiday mix).  I am slowly learning, after almost 9 years of parenting, that I simply cannot do everything that I want to do.  All I can do is the be the best wife and momma that I can be on any given day.  And, I think that Sean and the littles believe that wife and momma is a pretty good one.  🙂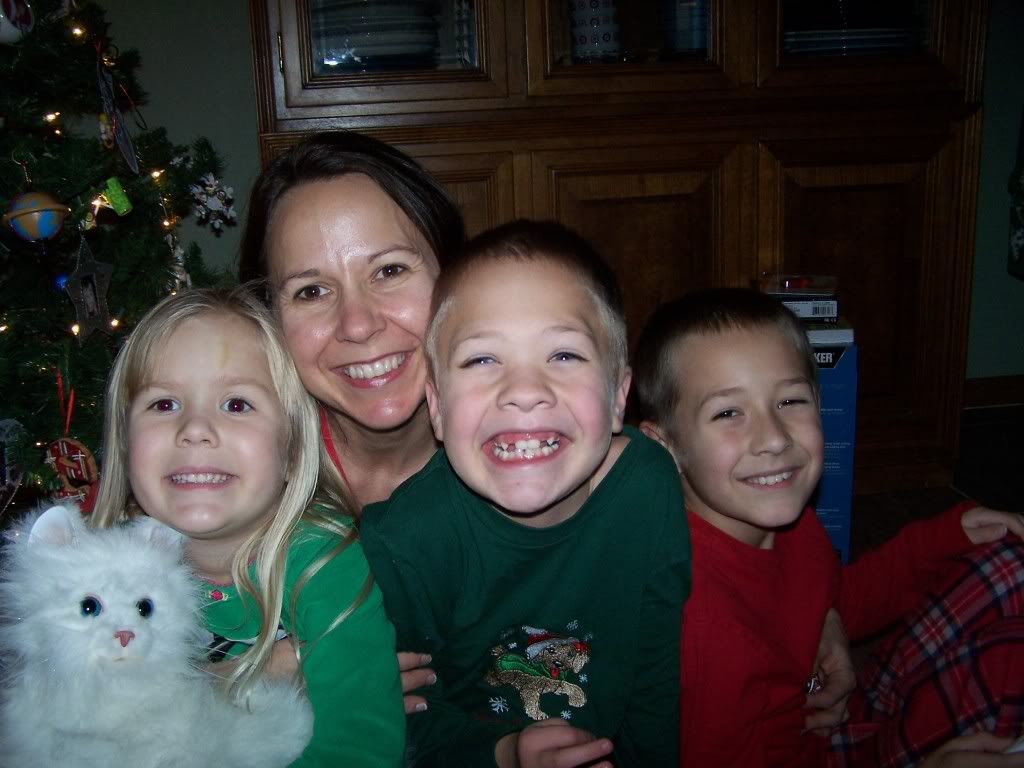 We end the day with a special Christmas Eve dinner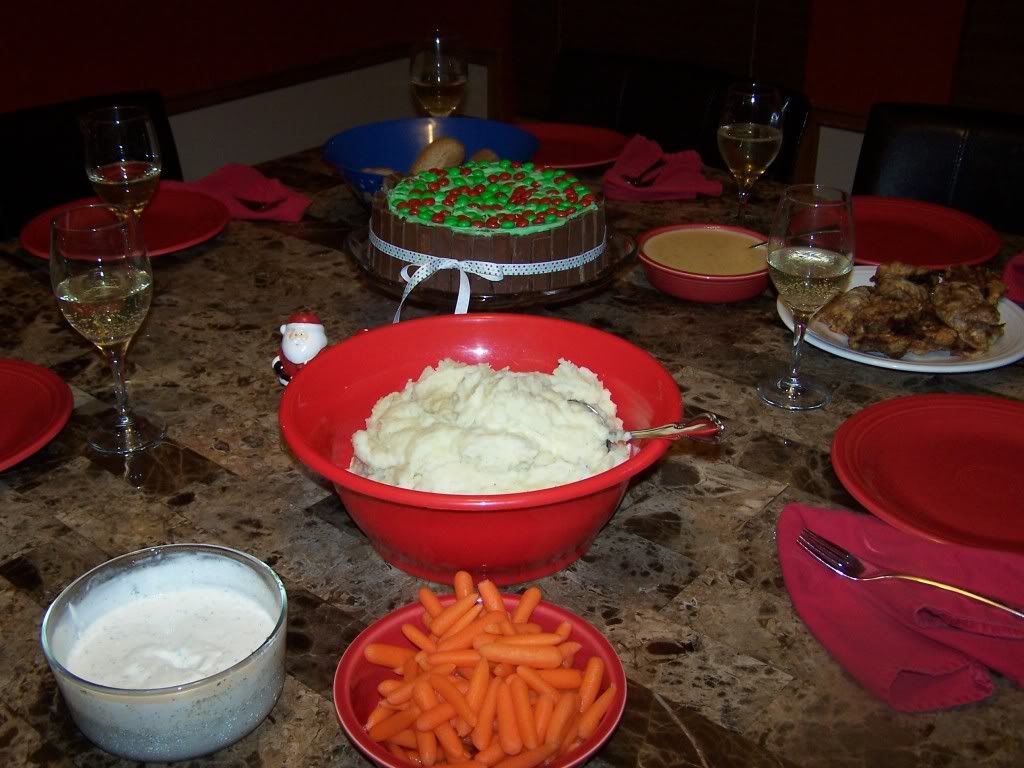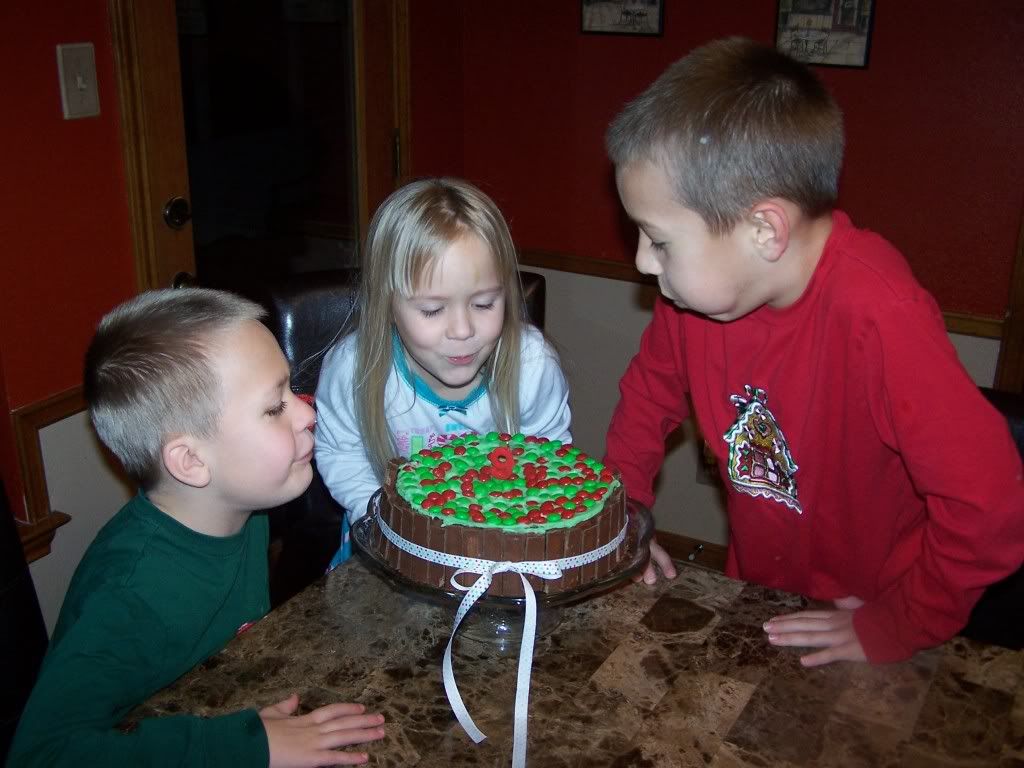 And, sprinkling reindeer food on the driveway.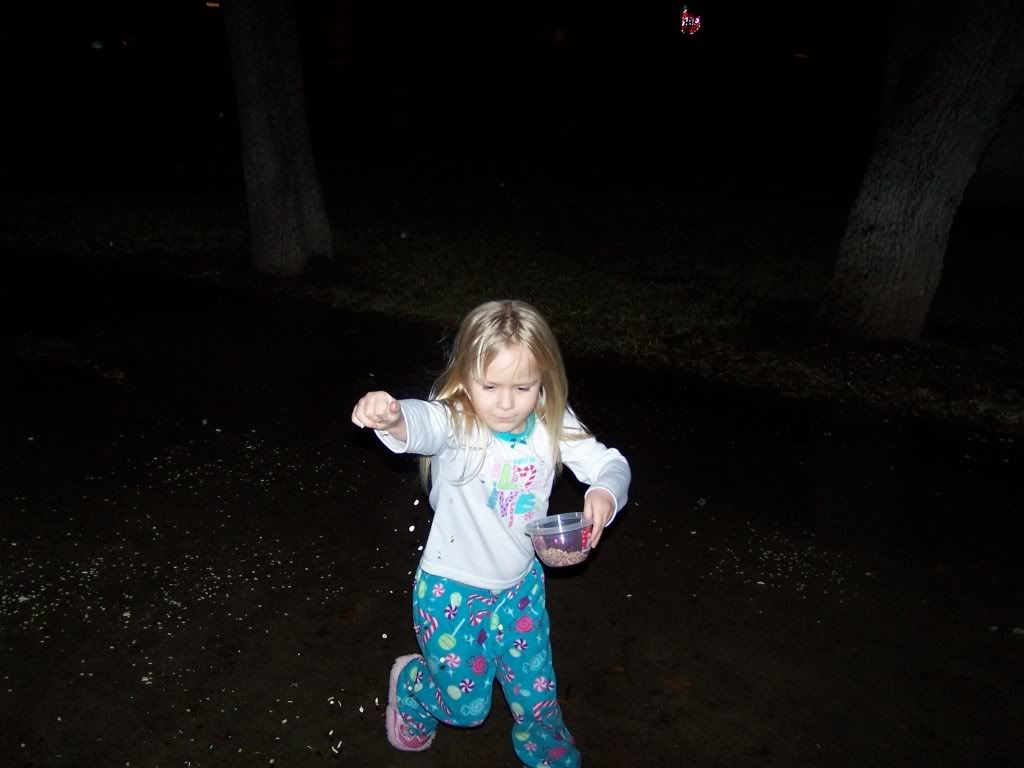 Letters, cake, fruit, and carrots are put under the tree,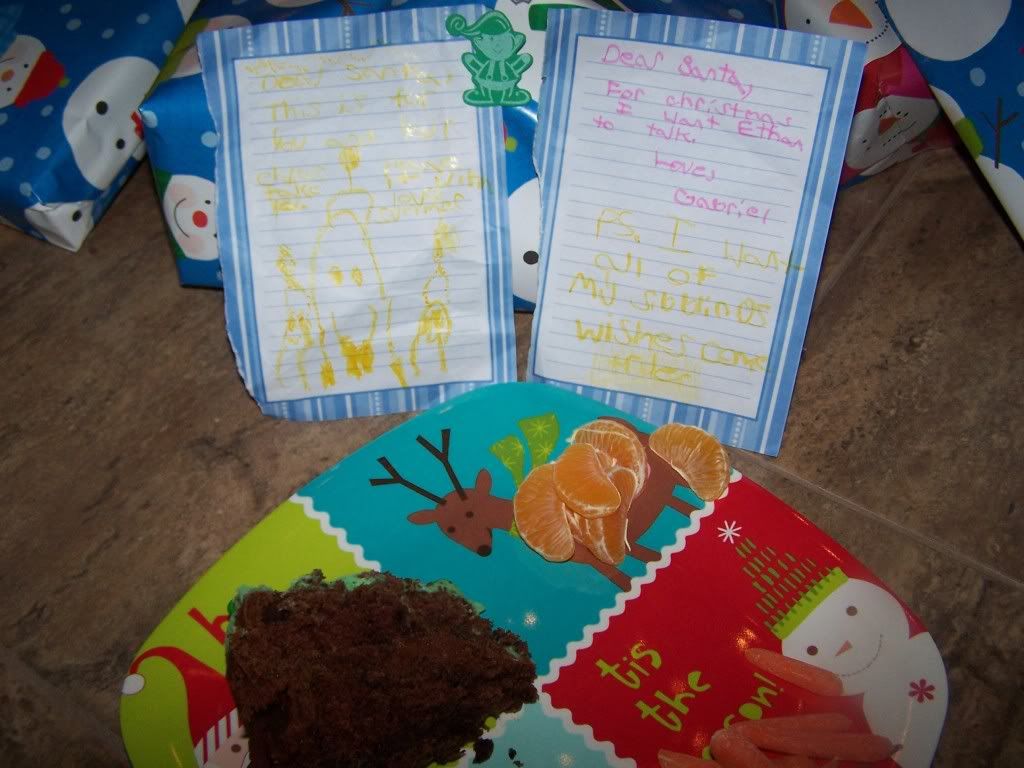 And, excited littles are put to bed to dream sweet Christmas morning dreams.  They all chose to sleep in the same room this year, and watching them all just filled my heart with complete and utter joy.  In that moment, all of my Christmas dreams came true.  Being a mom is truly the best present in the world.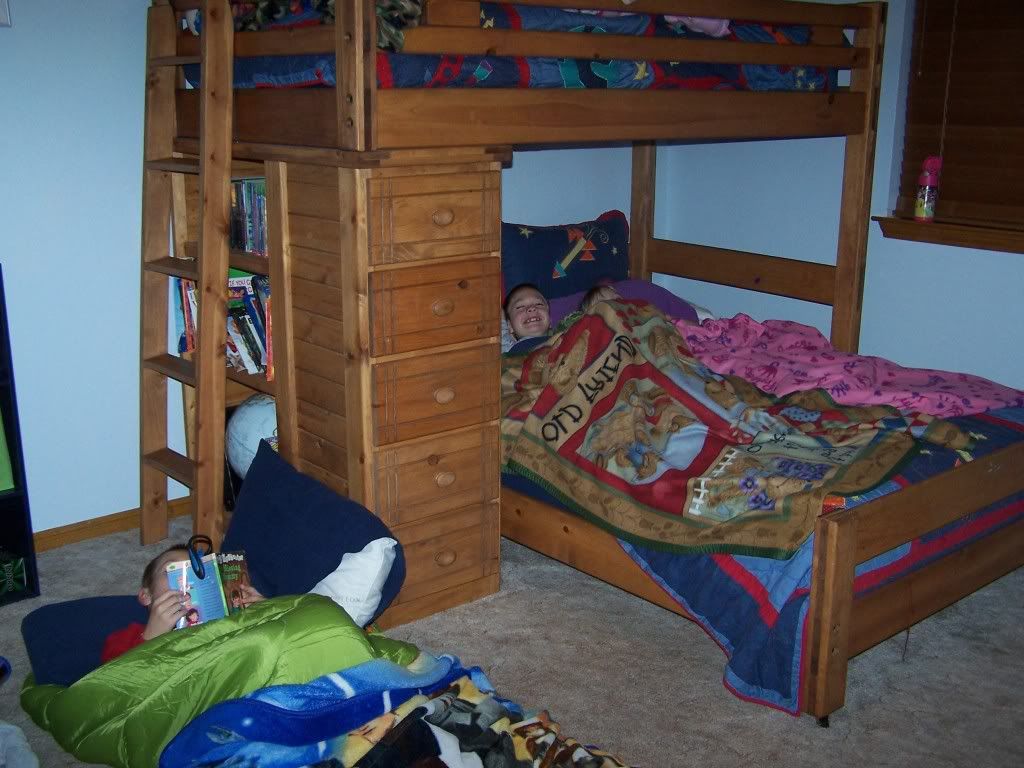 Christmas Day…well, Christmas Day is just pure magic.  It is one of those days where unicorns and rainbows just magically appear without even trying.  All of the work that has gone into preparing for one very special day is so worth it.
I always try to capture the looks on their faces when they see their presents from Santa.  I thought that the boys' sweet faces were pretty priceless this year.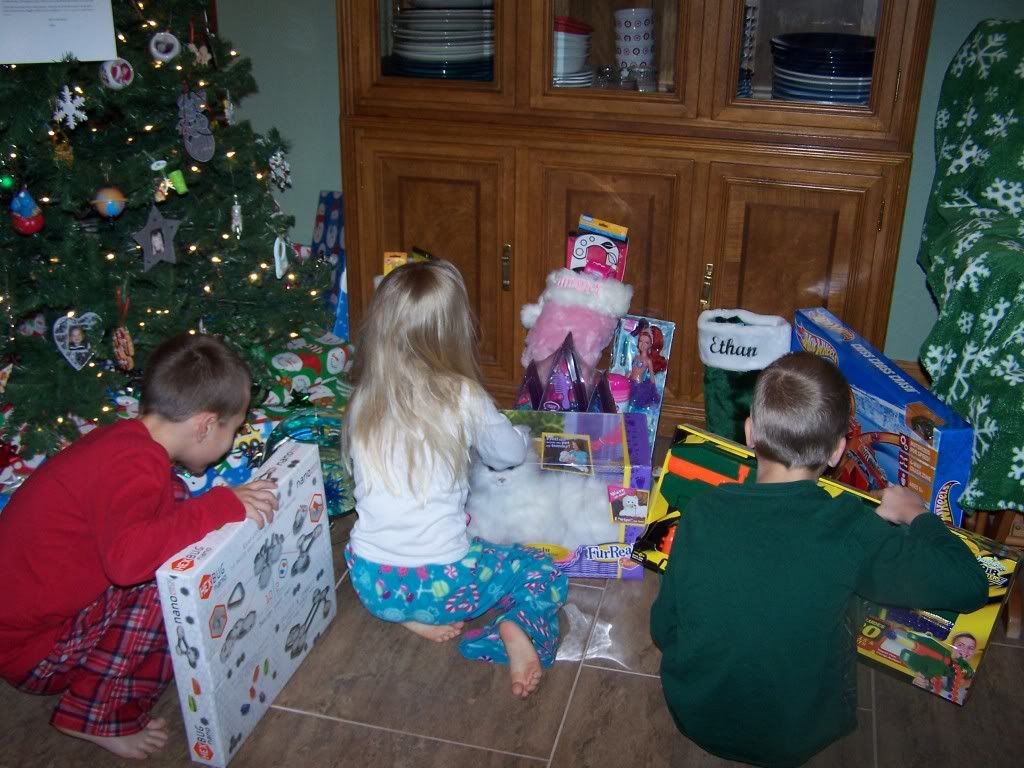 After Santa presents and stockings, we moved on to unwrapping presents.
Summer quickly tore through all of hers, just stopping long enough to squeal and say, "Thank you, thank you, thank you!" She soaked up all of her presents later in the day, but the first order of business for her was to open, open, open as fast as she could.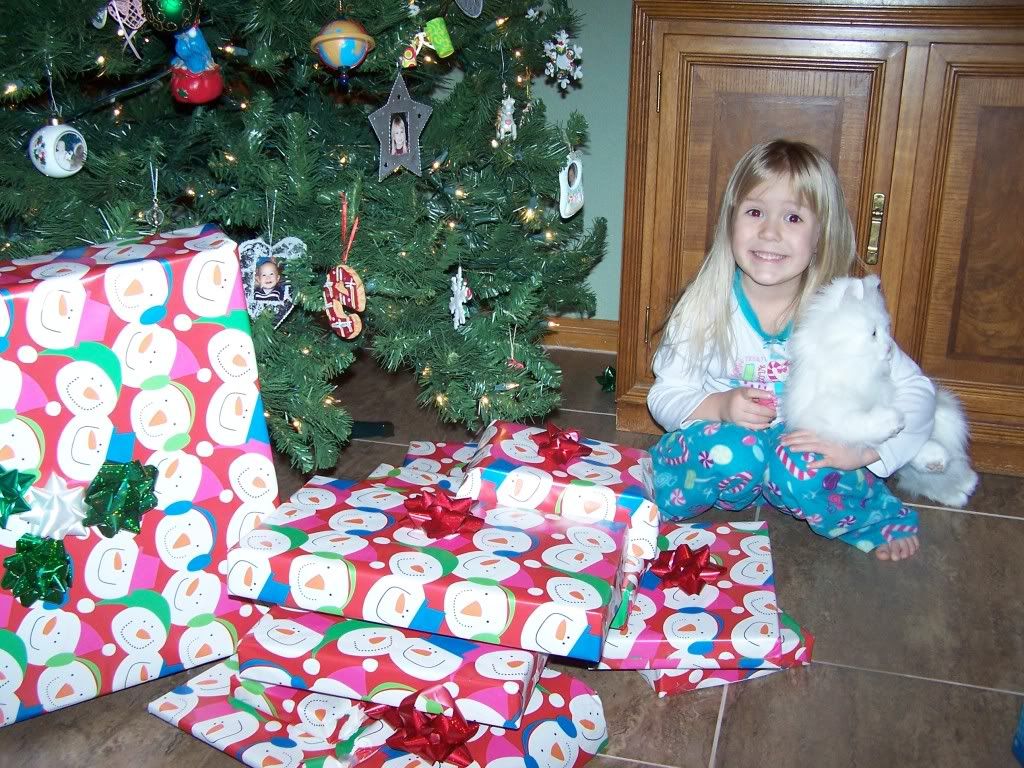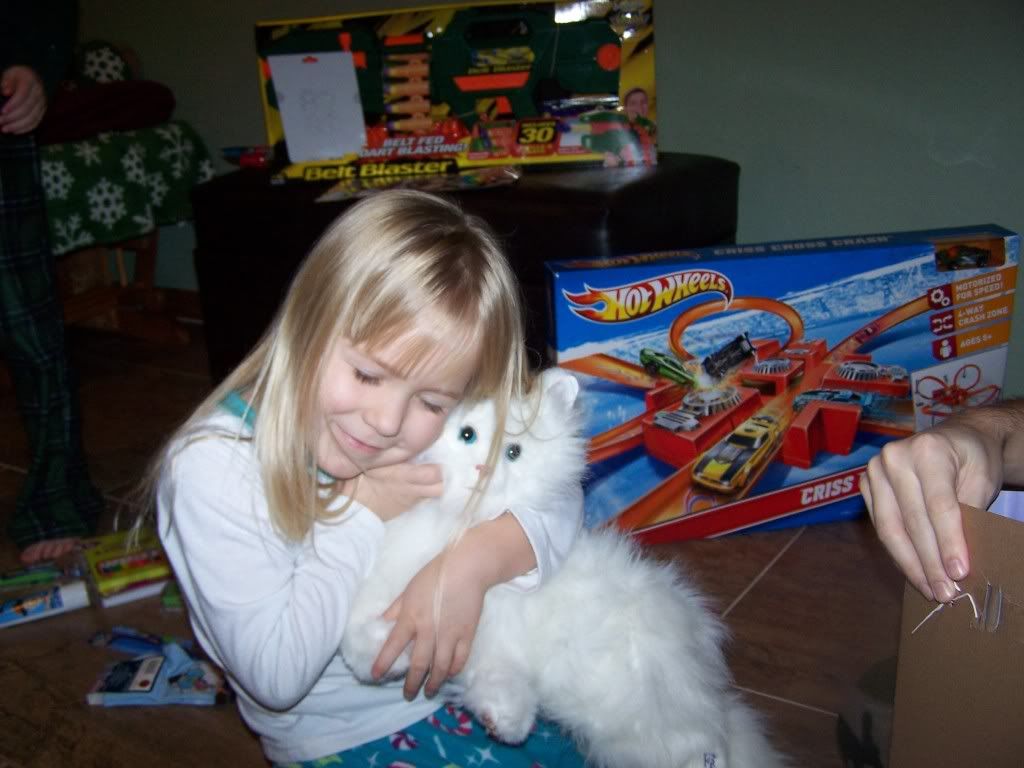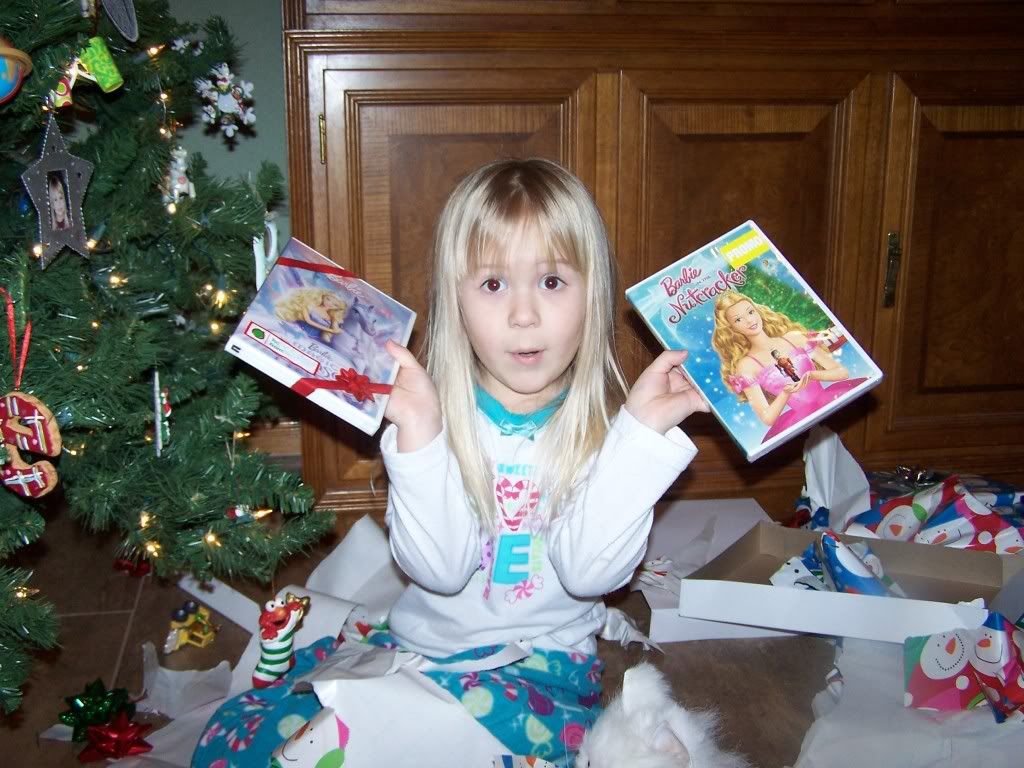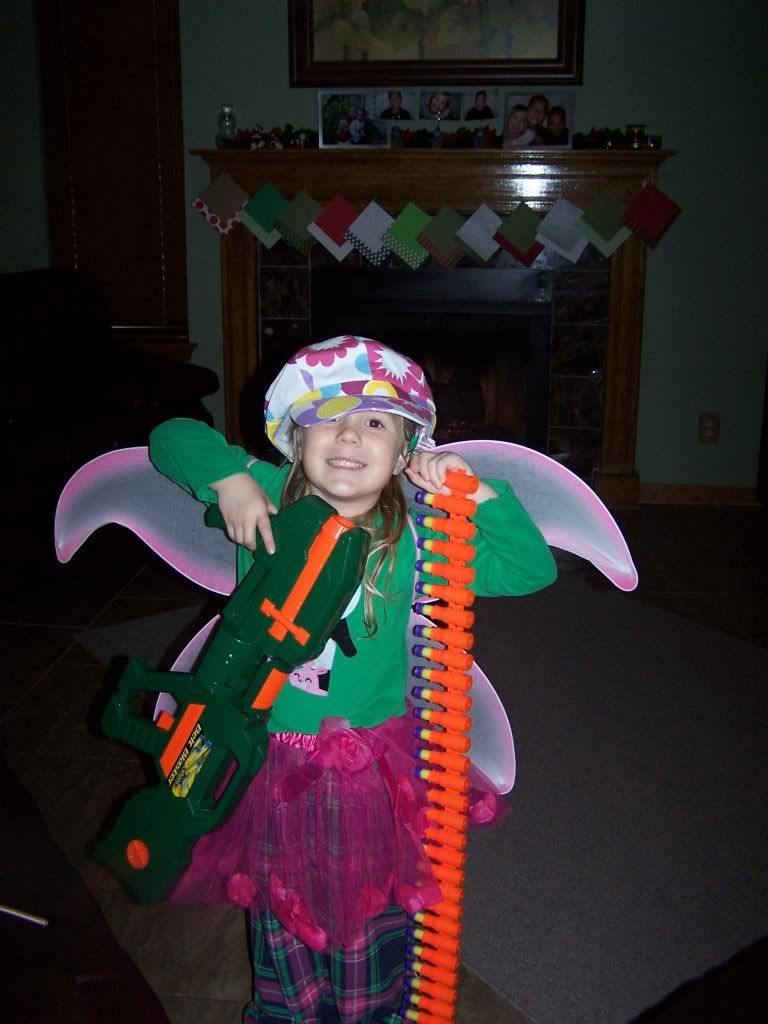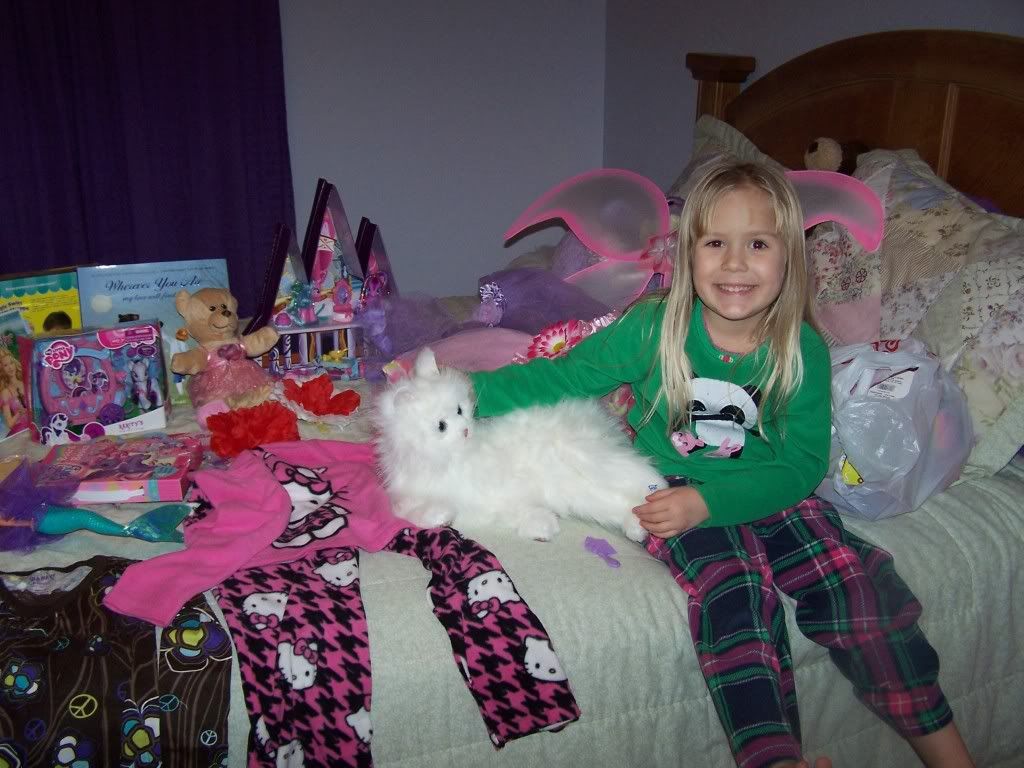 Gabriel was smiling the entire morning.  He would open one present, smile even bigger, say, "Thank you!", put that present in an organized stack, and then move on to the next one.  He was very deliberate with his present opening.  He was savoring the moment.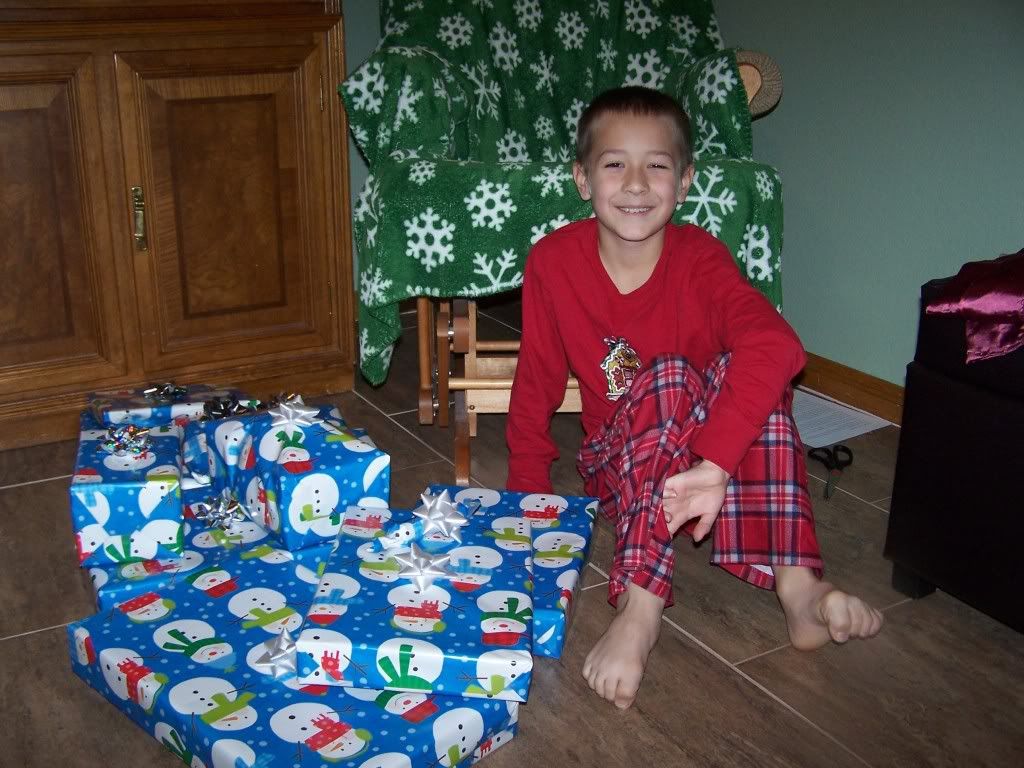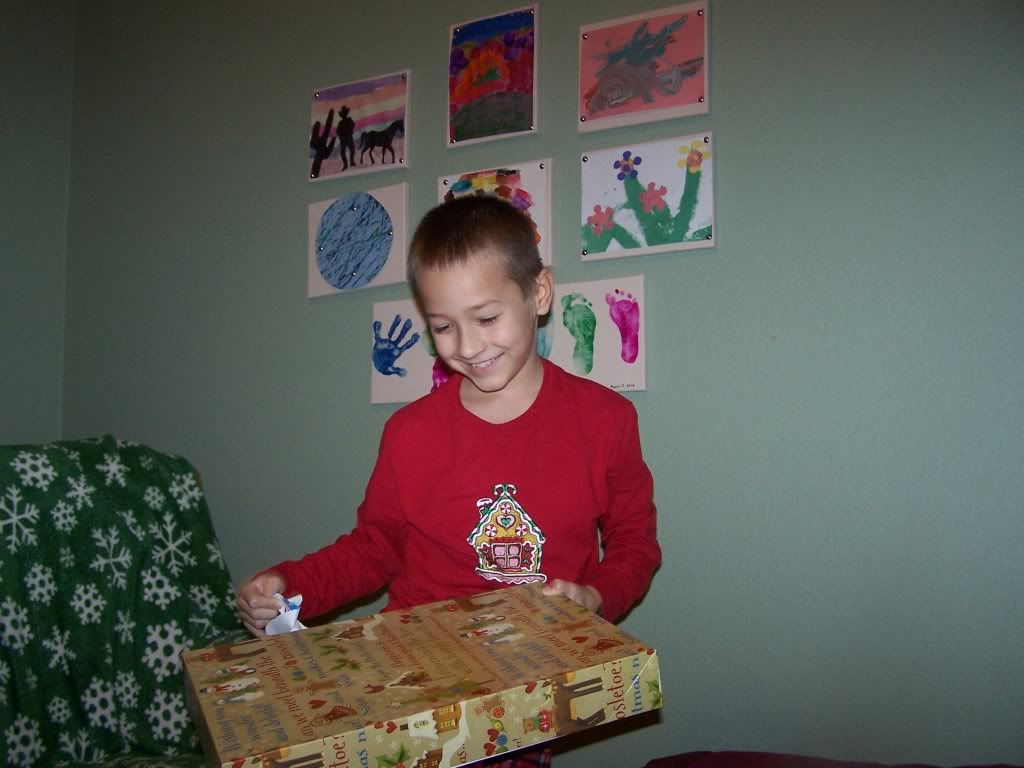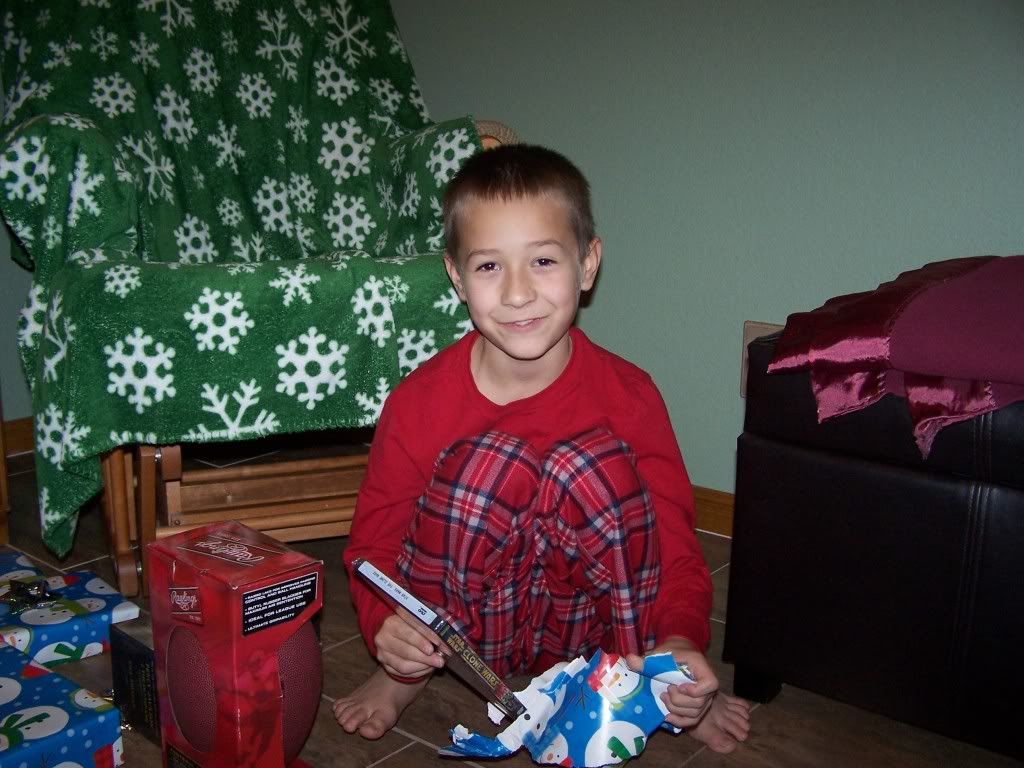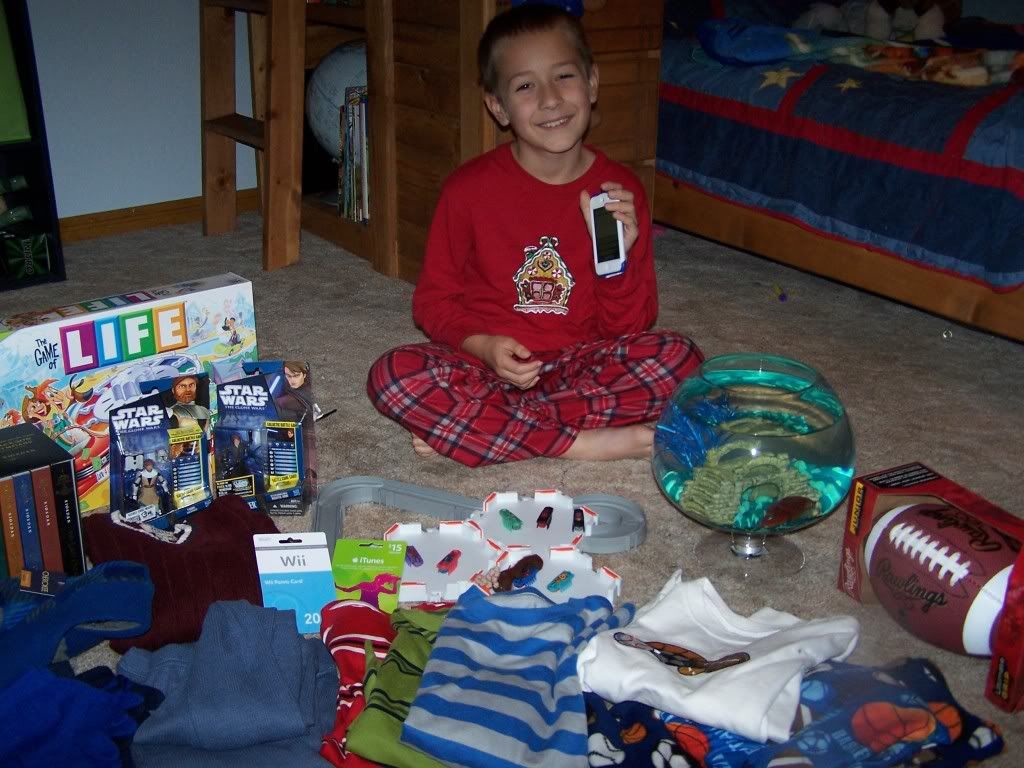 Ethan is very slow with his present opening.  And, he wants each thing opened before he moves on to the next present.  Sometimes we can convince him to wait.  It all depends on how magical, how special the present is to him.  We always give them a box of new clothes.  This year, that was the first gift that sweet Ethan opened.  You would have thought that it was a box full of toys.  His eyes lit up, and he said, "Thank you, Momma!"  He has such super-sweet manners.  Needless to say, that made me even more excited for him to move on to all of his new cars, books, movies, and games.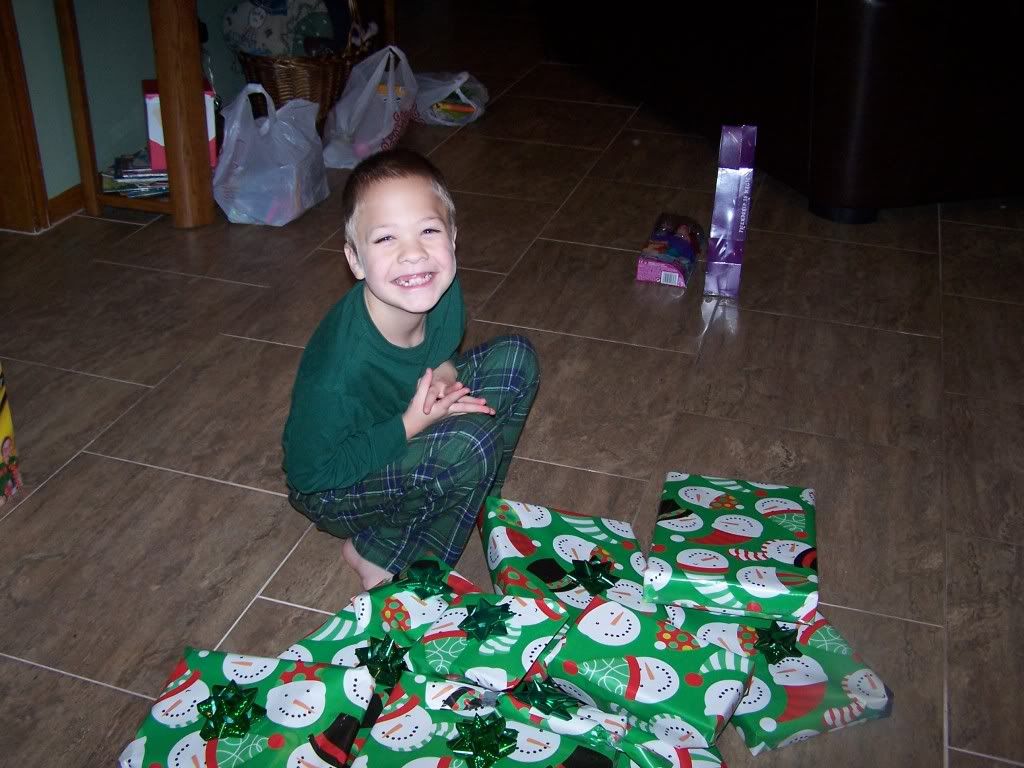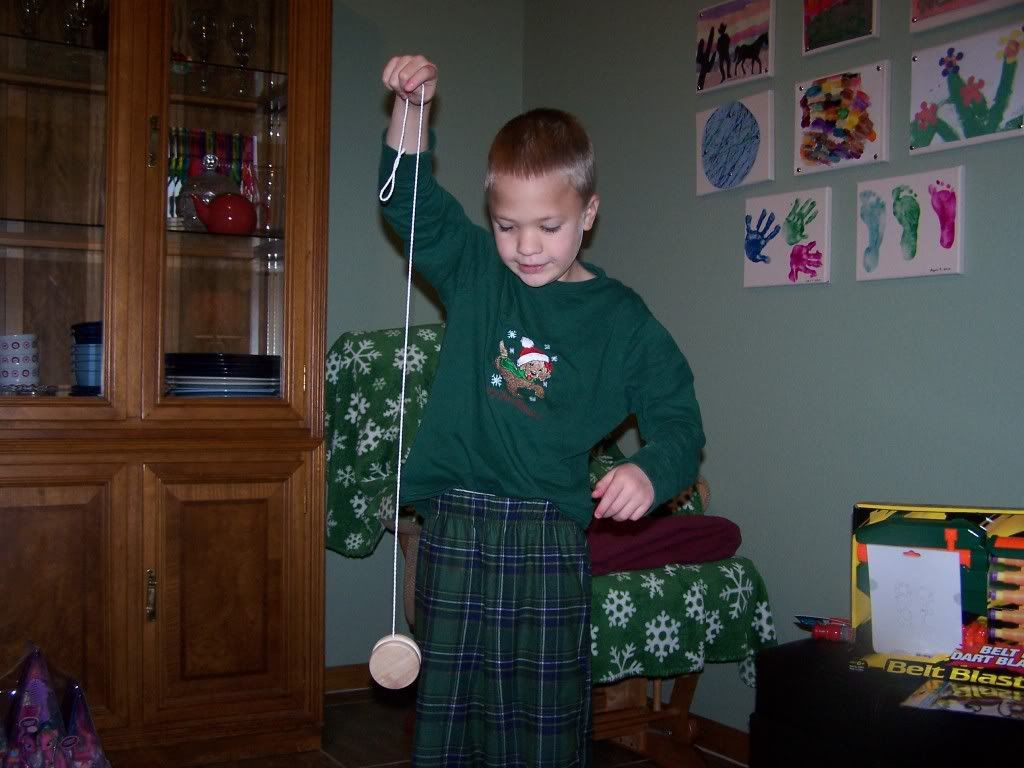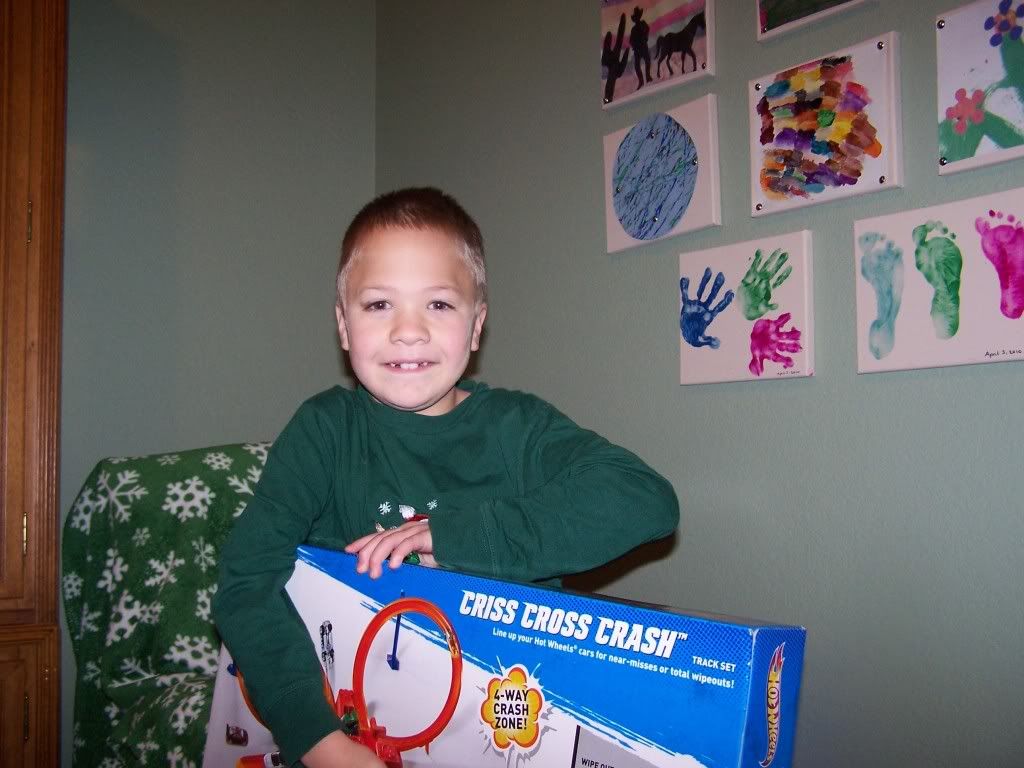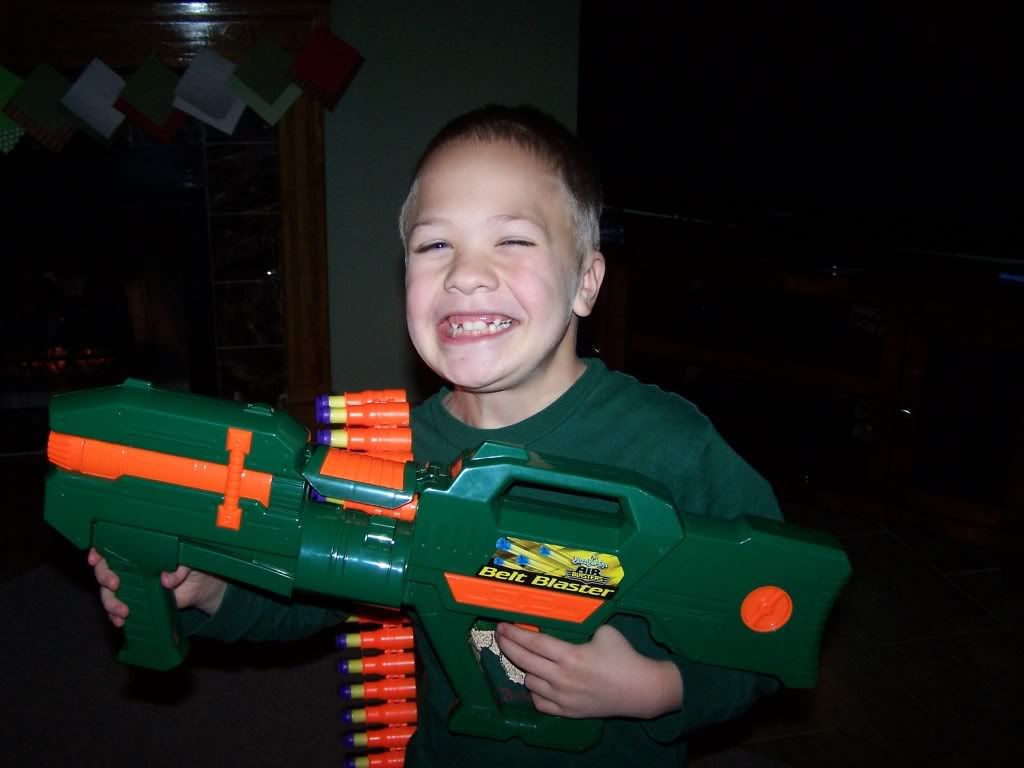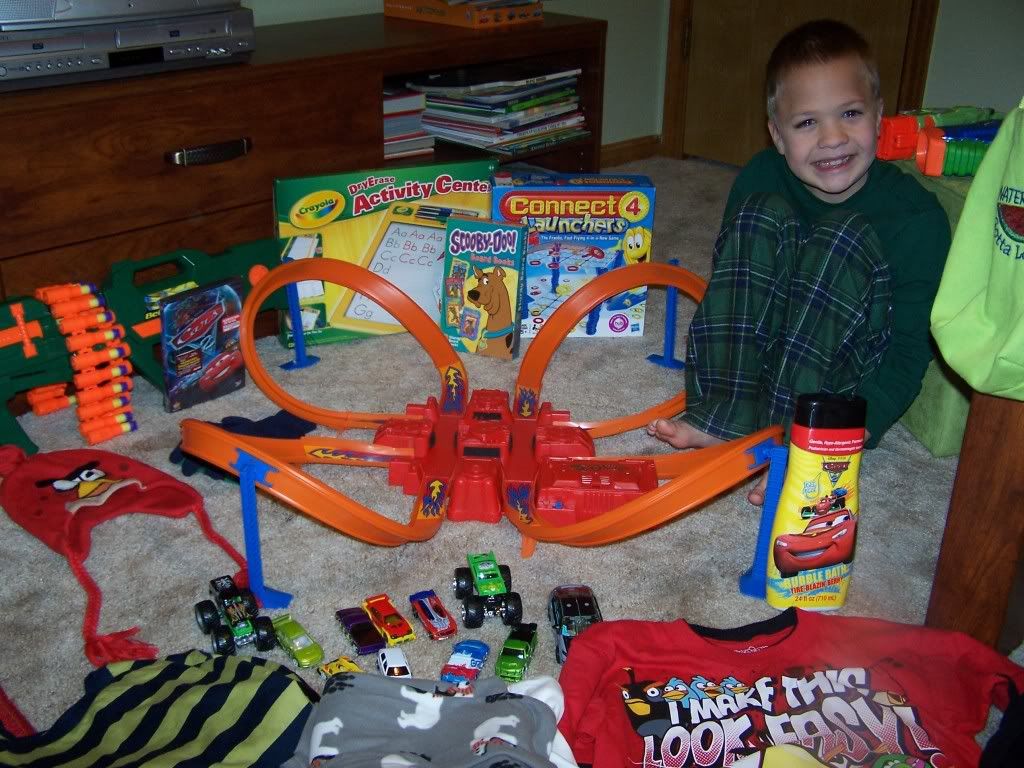 After presents, we had our special Christmas morning breakfast.  And, then we spent the day opening boxes, putting together toys, and playing.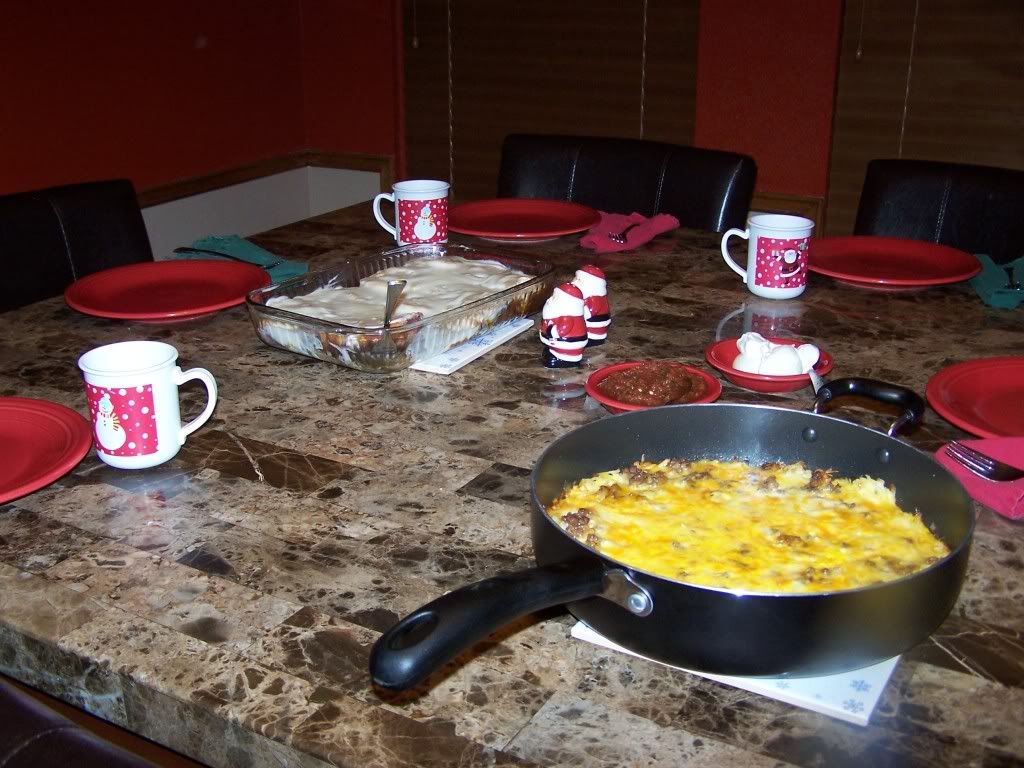 I honestly think that the littles smiled most of the day.  Gabriel and Summer both expressed that it was "the best Christmas ever!"  And, Ethan smiled and nodded with complete agreement.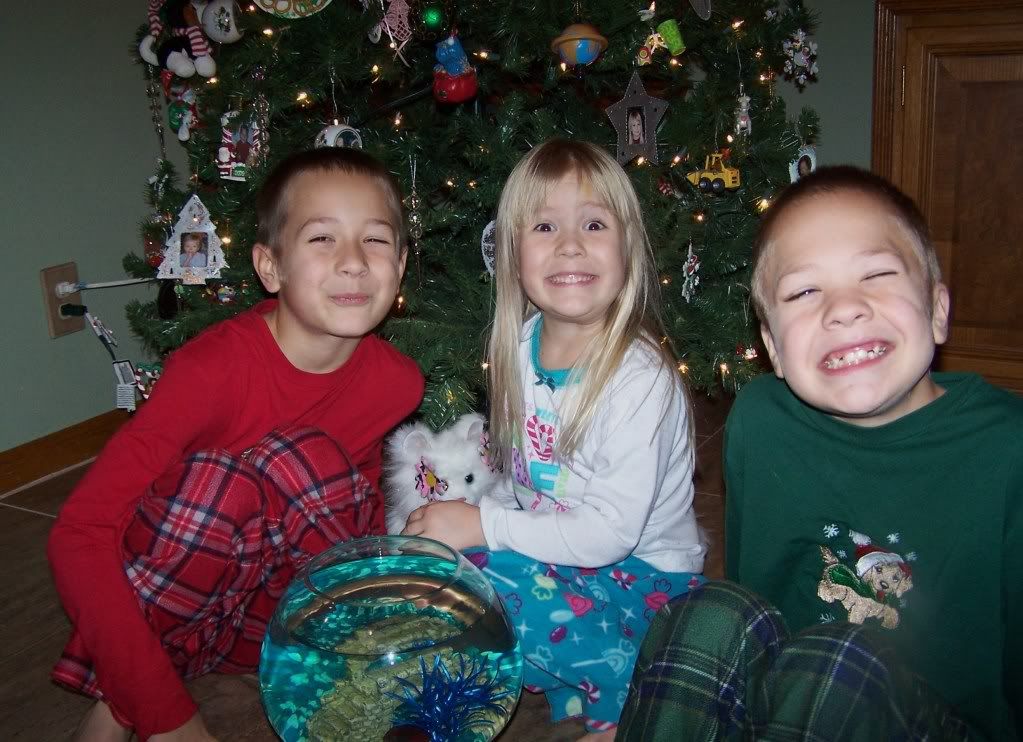 We ended the day with a "fancy" dinner – grilled chicken, Pioneer Woman's mushrooms, twice baked potatoes, green bean casserole, sparkling grape juice (for cheers, of course), cake, homemade ice cream, Our Best Bites hot fudge sauce, and whipped cream.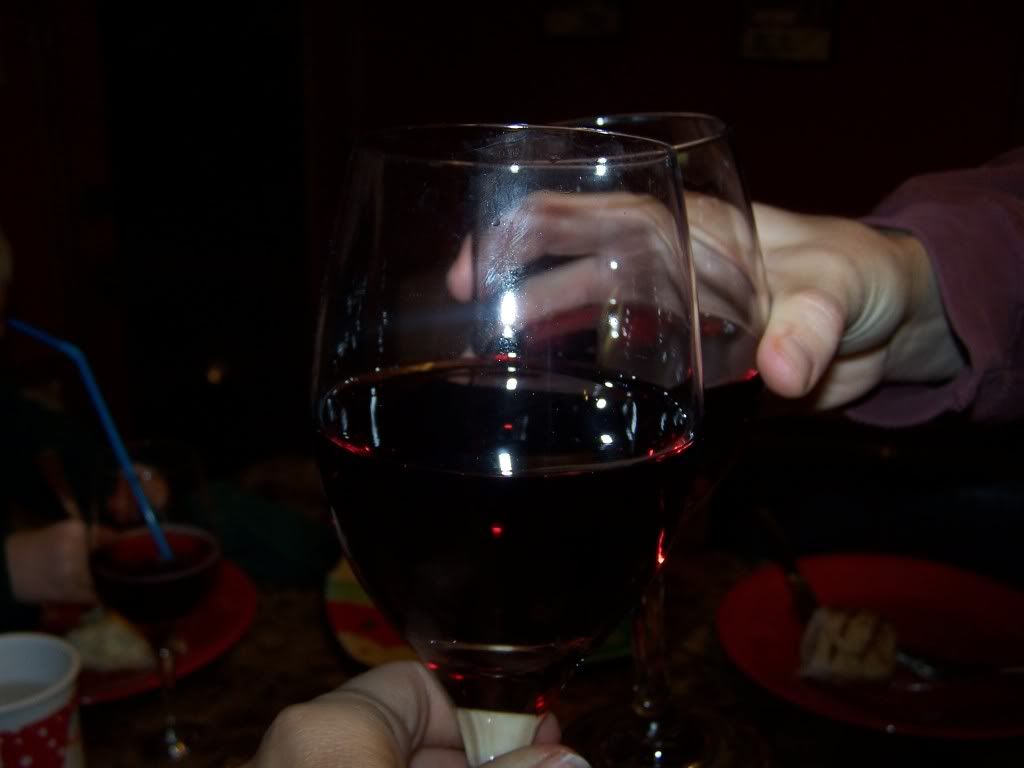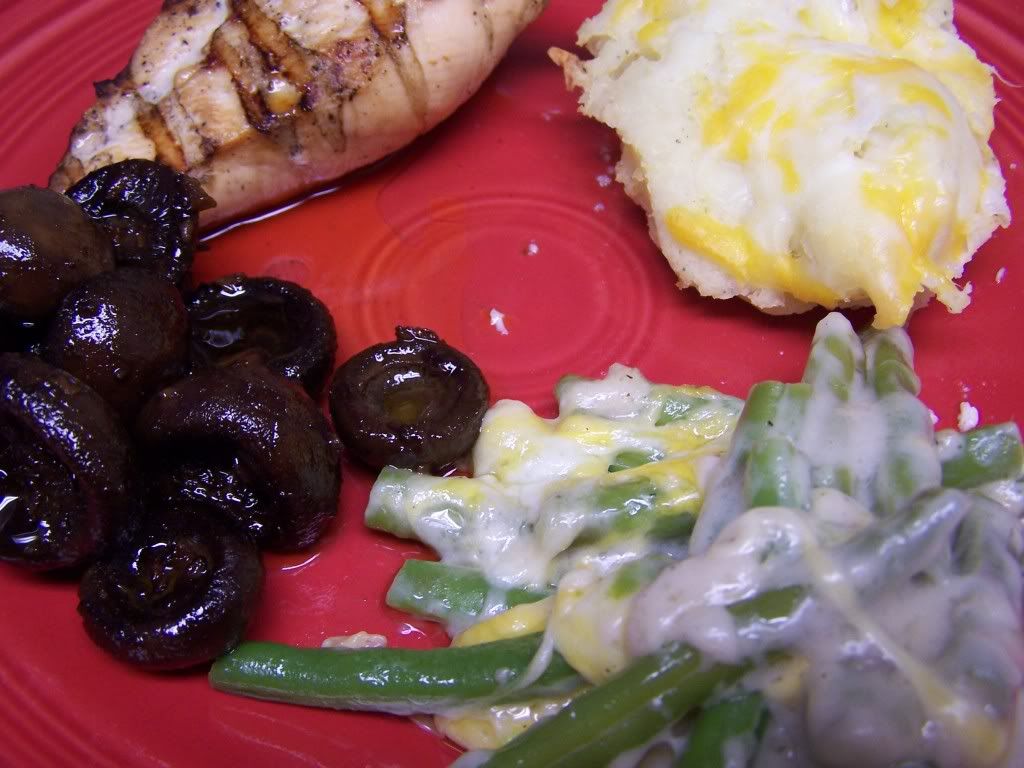 The day was everything that I had hoped and dreamed that it would be for my littles.
And, that moment on Christmas Eve when I worried that I had not done enough?  Well, it disappeared on Christmas Day amidst all of the smiles, laughter, "thank you's", and "the best Christmas ever" comments.  It was magical.  It was fun.  To us, it was good and perfect in every way.
These mushrooms are slightly adapted from Pioneer Woman's Burgundy Mushrooms. Mostly, I just halved the recipe and added just chicken broth instead of the water and bouillon cubes.
Ingredients
2 pounds White Button Mushrooms
1 stick Butter
1-1/2 teaspoon Worcestershire Sauce
1 cup red wine
1 teaspoon Freshly Ground Black Pepper
2 cups chicken broth
5 cloves garlic, peeled and minced
2 teaspoons Salt
Instructions
Thoroughly wash the mushrooms and throw them into a large stockpot. Add all the remaining ingredients except the salt. Stir to combine.
Bring the mixture to a boil over medium-high heat. Reduce heat to low and simmer, covered, for six hours.
Remove the lid, then continue cooking, uncovered, for three hours.
Add salt to taste at the end if desired. The mushrooms will be very dark in color. Simmer until needed. Server straight from the pot or in a serving bowl. They are amazingly awesome with grilled chicken.
http://cookingformykids.com/2011/12/28/christmas-2011-recipe-burgundy-mushrooms/