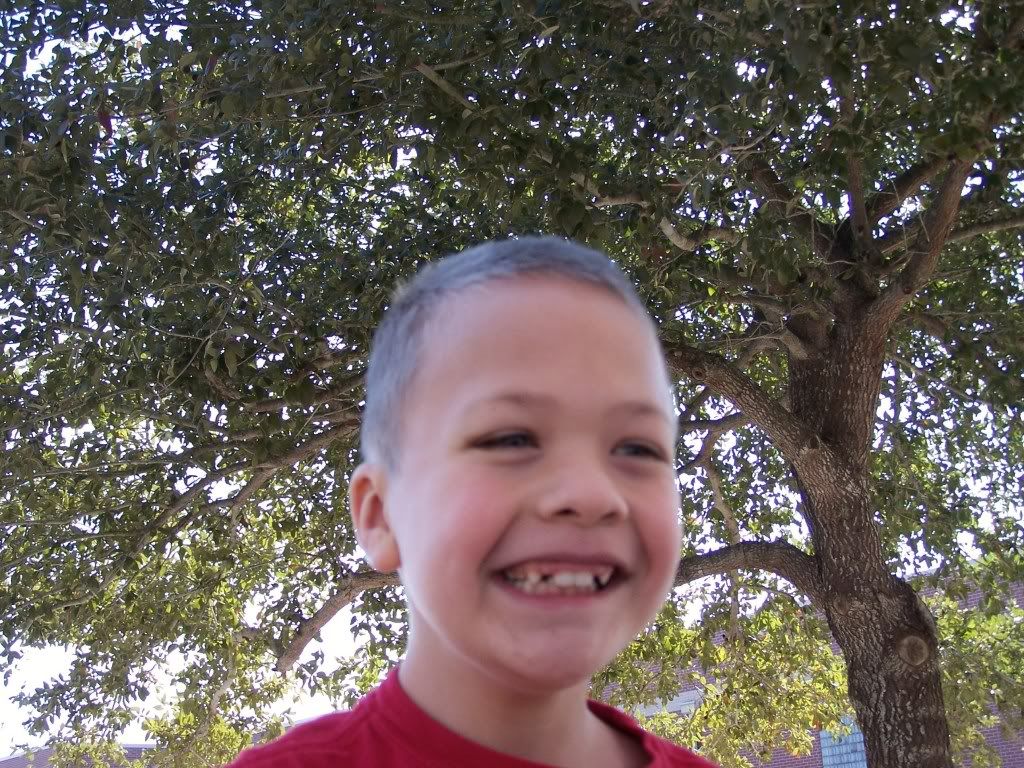 It has been a great week…just what the momma ordered.  I so needed to have this time with my family.  We have had so much fun playing games, watching movies at home, going to see a movie at the theater, going out to lunch, shopping, resting, and relaxing.
I truly, truly love having my family at home together.  I sometimes forget how crazy the reality of the school/work week schedule is until we have time to just be together, without being bound by a schedule.
Unfortunately, Ethan had a minor set-back this week.  He was so excited to have a "sleep-over" with Gabriel and Summer Thursday night.  We had stayed up late watching Harry Potter, and we went to bed singing Christmas carols.  It was a wonderful, magical night, and I walked to my room thinking, "I love the holidays.  This is everything that I had always dreamed that it would be."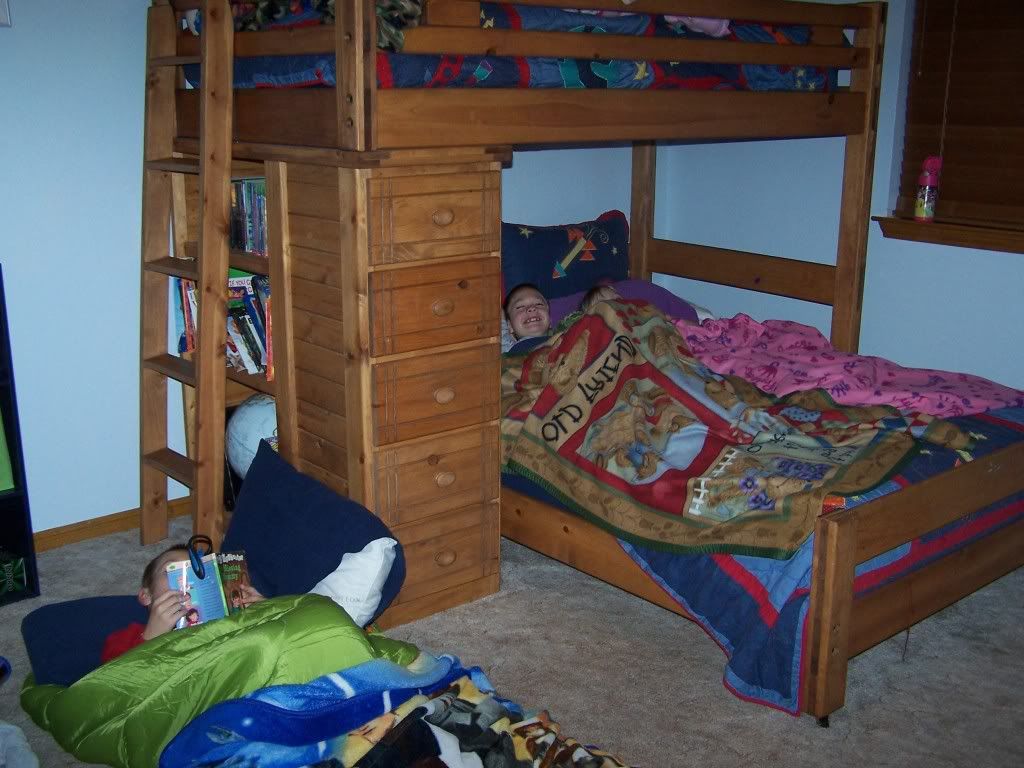 Things kind of crashed about 10 minutes later when Gabriel came running in telling me that Ethan was choking.  I ran into the bedroom to find that Ethan had just thrown up.  He was clawing at his throat as I ran him to the bathroom.  Bless his heart.   He was either refluxing, or his ulcers were agitated.  It was a crushing moment for us because we had been so hopeful that the medicine was working.
We had just reduced the medicine last Friday.  Earlier in the week, he had what appeared to be a little stomach bug, and he had just not been himself this week.  He has been happy and having fun.  He has just been low energy with watery eyes.  So, I called the doctor yesterday morning and talked to the nurse.  I told her about Ethan's week and what had happened the night before.  She believes that the little stomach bug just put Ethan's system out of balance, leading to the episode on Thursday night.   She decided that we needed to increase the medicine again for the next two weeks and then reduce it again before his next appointment to see if he has another flare-up.
We are remaining optimistic…because that is what we do.  Of course, I am worried, wondering if there will be another surgery in sweet Ethan's future, hoping that the medicine will work, and just wanting him to feel good, to be healthy.  I want him to get a good boost of energy and health so that his Christmas day will be the merry and bright day that he deserves.
Even in the bad on Thursday night, there was so much good.  I saw two siblings doing everything that they could to help their brother.  One was getting him new socks for his feet, while one was sweetly talking to him, telling him that everything was going to be okay.  One was helping me get everything to the laundry room, while one was sitting with Ethan, trying to make him laugh.  And, both were loving their brother with every fiber of their being, because that is what they do.  You see, I do not have to create the unicorns and rainbows.  My littles are just magic….they make them appear.
*Note – I have updated Ethan's Story here.  If you have not read it, it gives a little background about my sweet boy, as well as all of the information that we have discovered in the past few months.  In the coming year, my goal is to learn more about blogging and design so that I can create a specific section for Ethan's Progress Reports, as well as other family information with all three of my amazing littles.