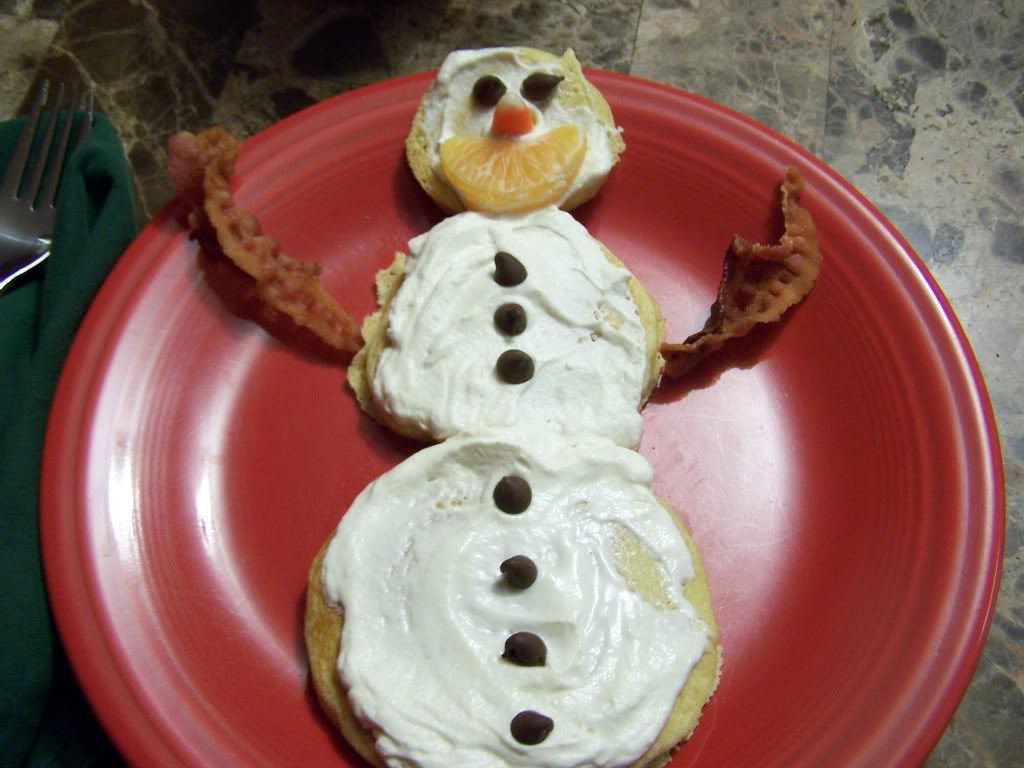 On Christmas Eve morning, I make pancakes in different sizes.
Then, I put out the toppings/decorations – chocolate chips, candy corn, banana slices, whipped cream, orange slices, maple syrup, and bacon.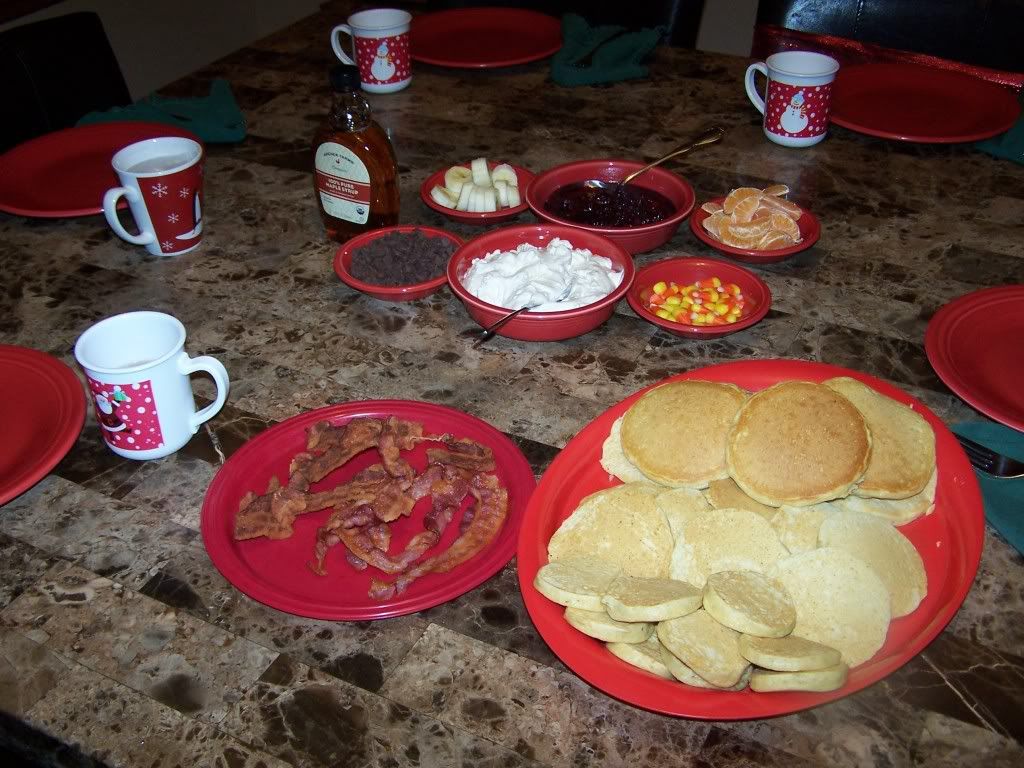 I put the pancakes on their plates, and then I let the littles create their very own snowman.
Ethan is always more interested in the chocolate chips….and being a monkey.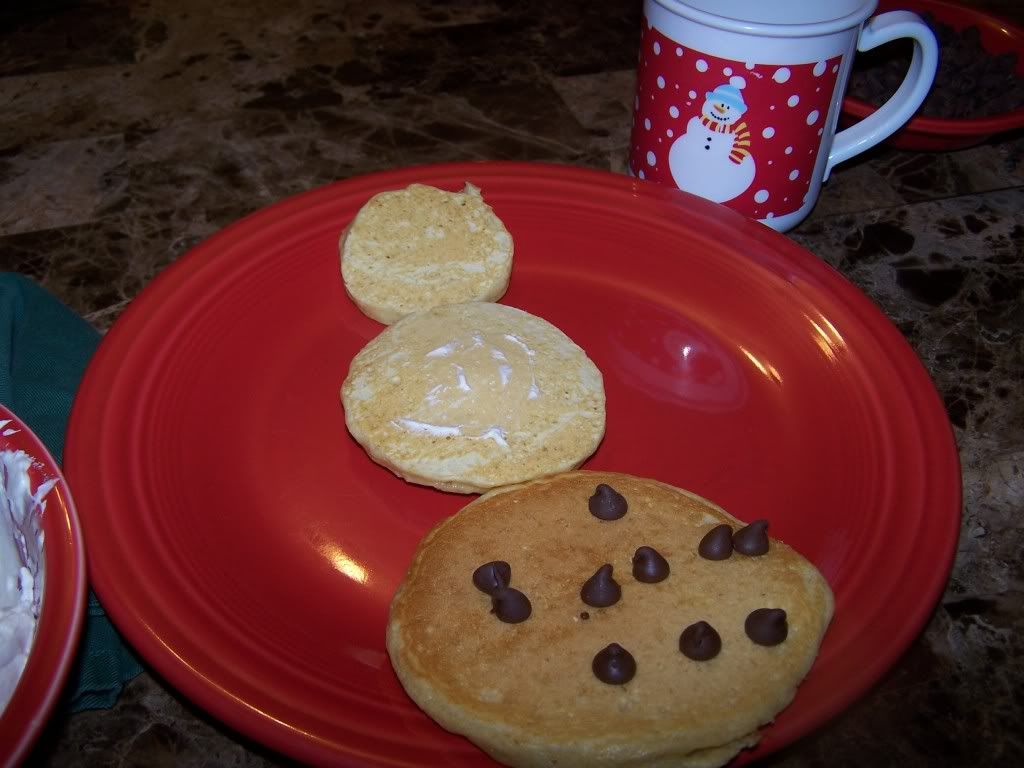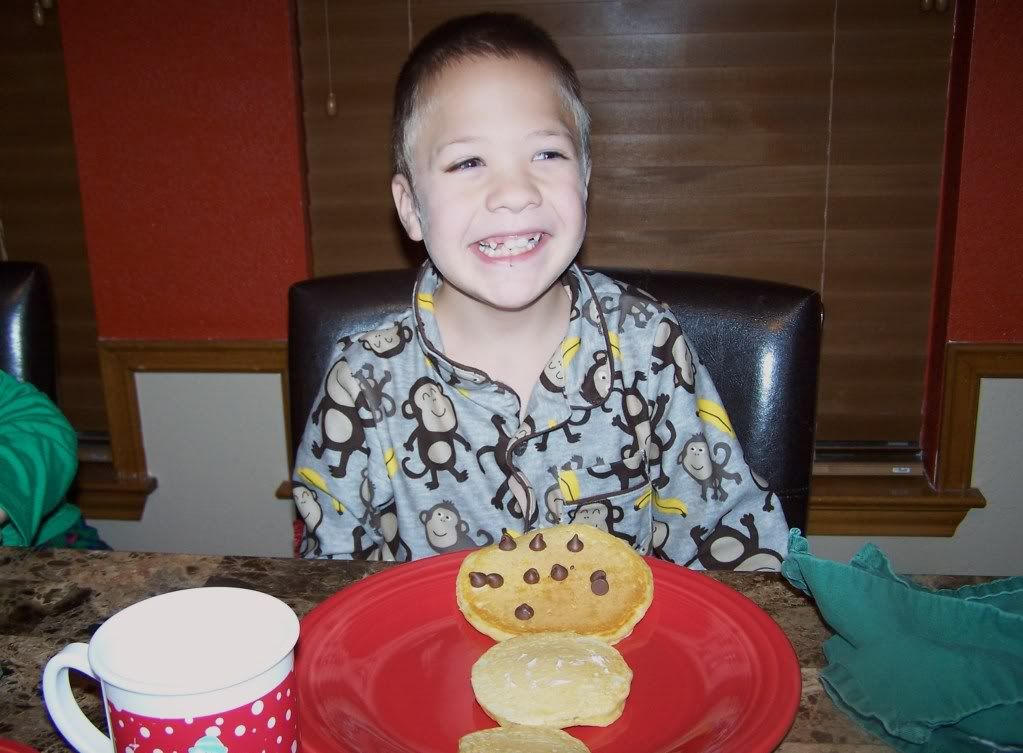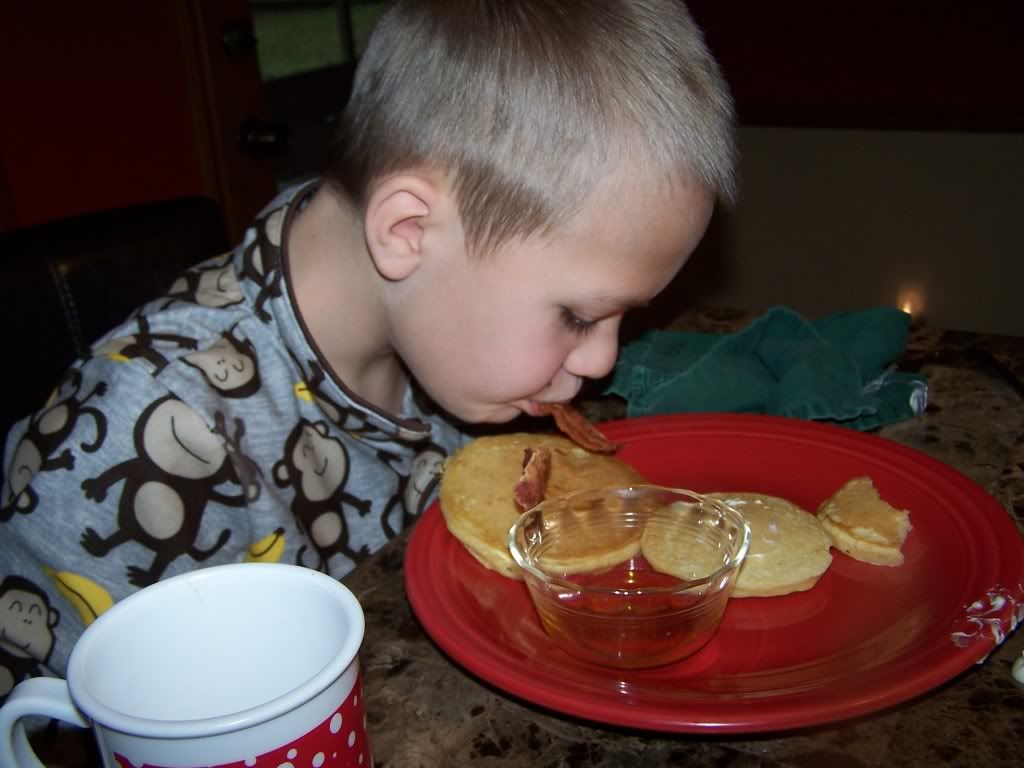 Gabriel is all about the whipped cream, making sure that his snowman is perfectly white.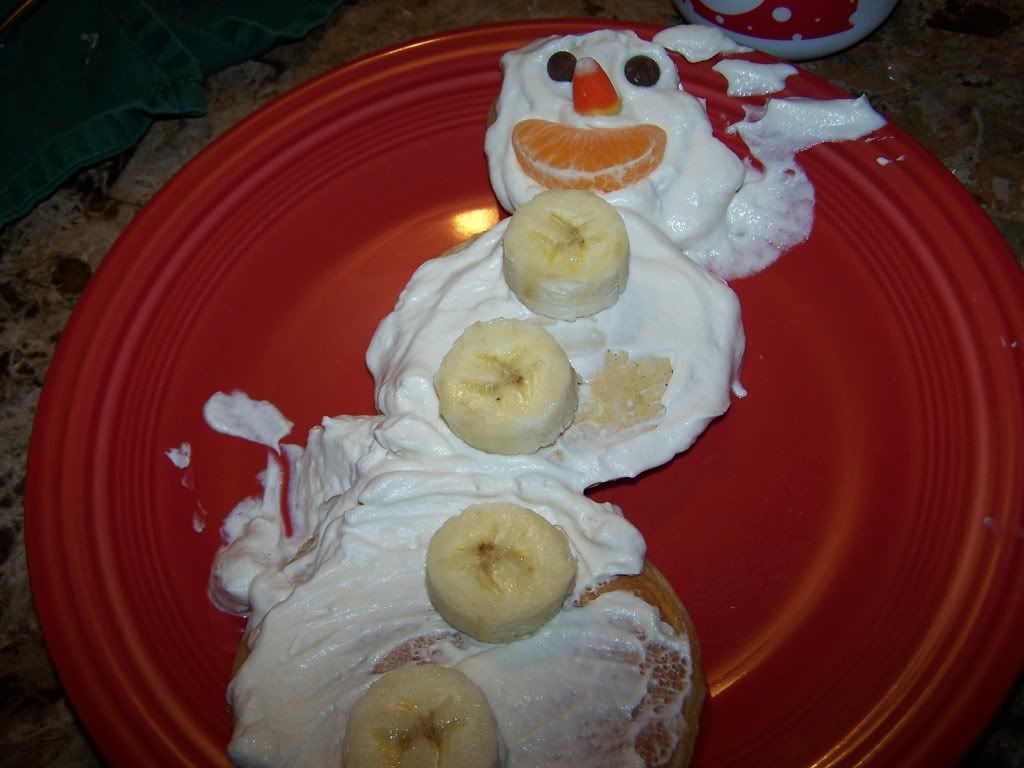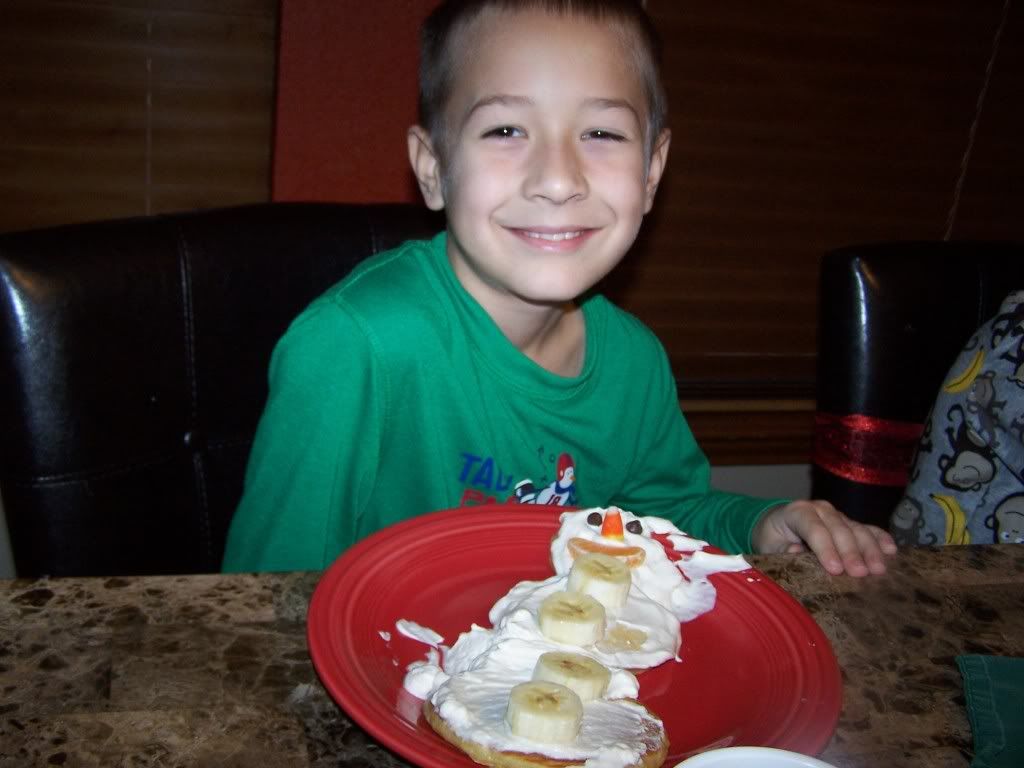 And, Summer likes to be creative, while still making sure that it looks exactly like a real snowman would look.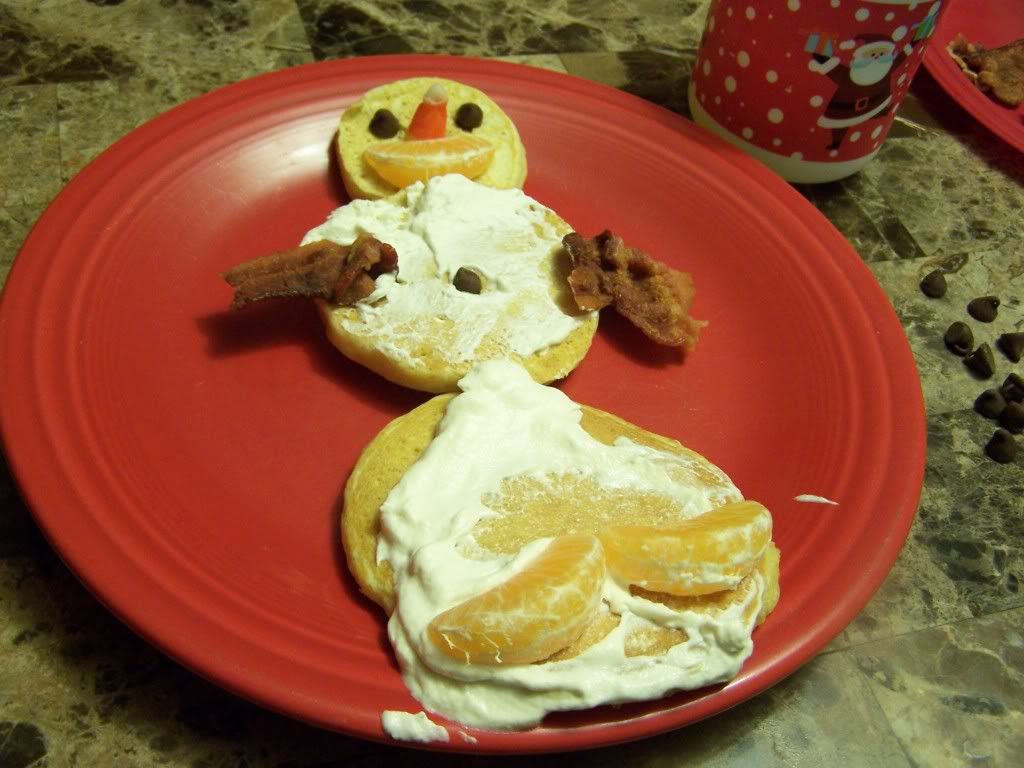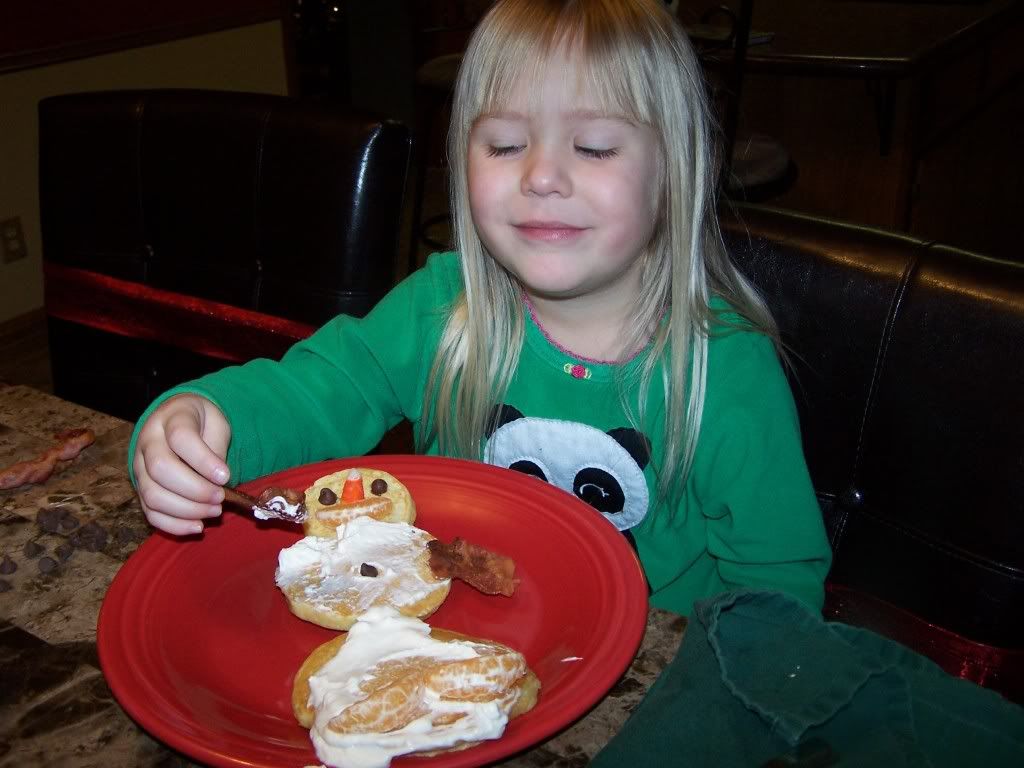 Even though they do not always eat the whole pancake, they always enjoy creating it and watching it magically come to life for them.
It is simple, it is fun, it is perfect in every way.
Merry Christmas Eve!