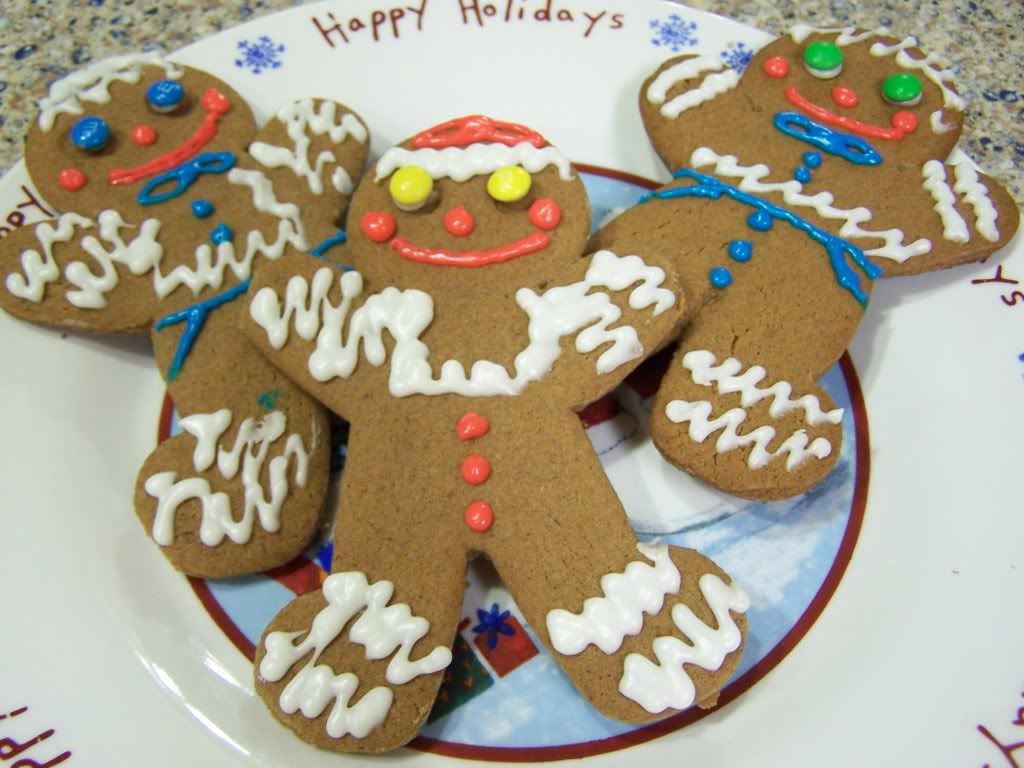 When we were at my parents' house, Summer wanted to bake cookies with Nonna.
And, she did not have to ask twice.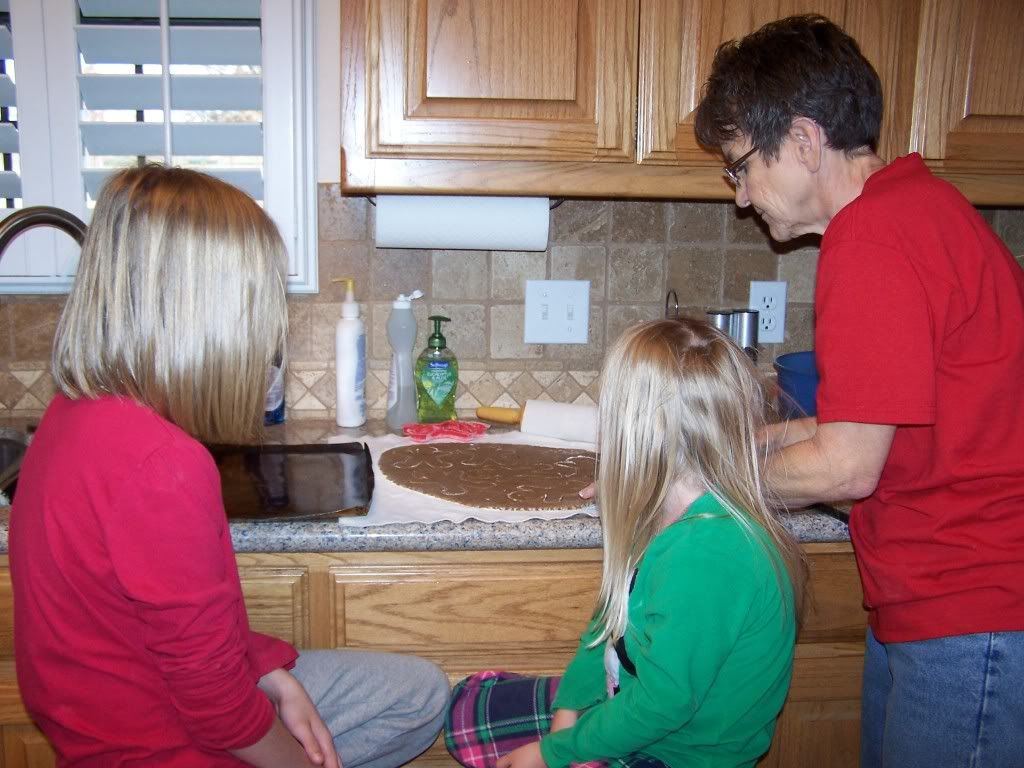 Before I knew it, Summer, Emma, and Ethan were all in the kitchen rolling out cookies and cutting them into gingerbread men and women.
Snapping the pictures of all of those cute little hands pressing the cookie cutters into the dough was one of my favorite moments of the entire weekend…and, there were a lot of great moments.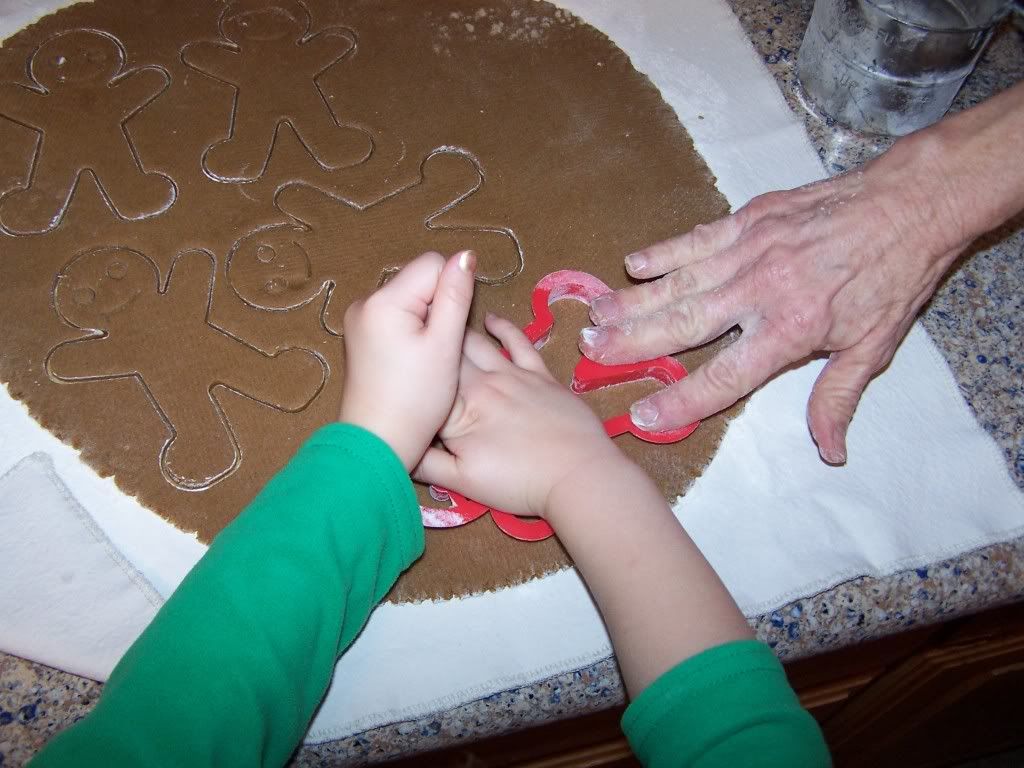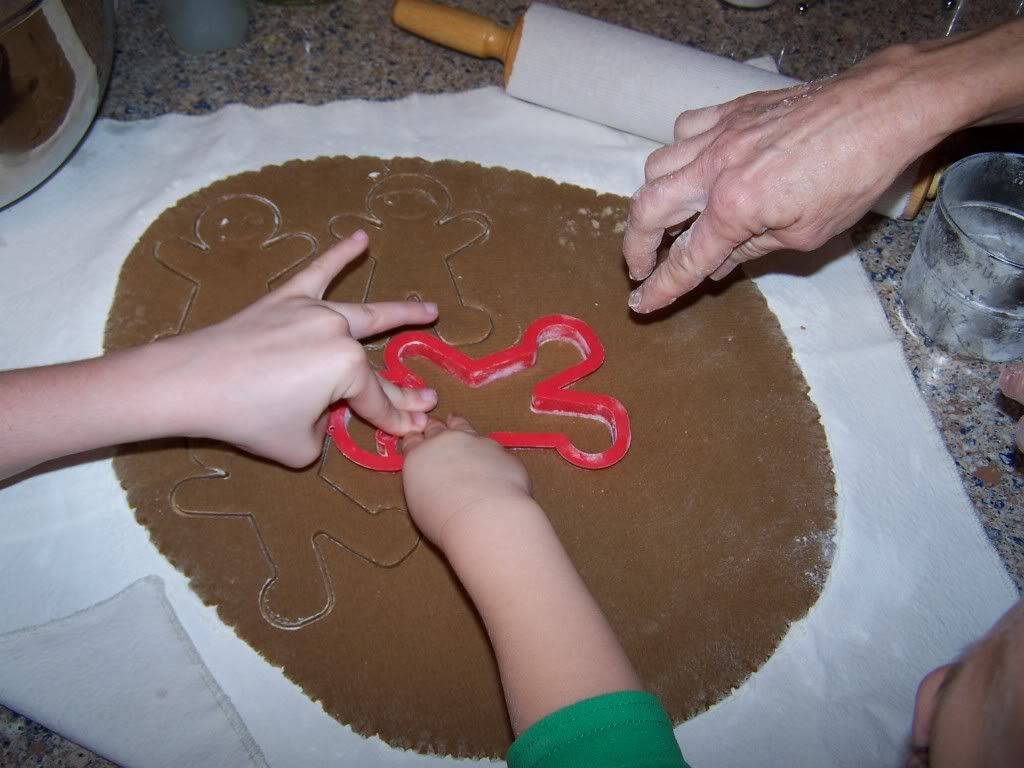 But, there is just something about watching my mother bake with my littles that just warms my heart.  The sound of laughter.  The looks of complete, utter contentment on their faces.  The wonderful aroma.  It all combined together to create pure magic in the kitchen.  Perfect, wonderful magic.
Nonna's Gingerbread Cookies
Ingredients
2/3 cup shortening
1 cup sugar
1 egg
1/4 cup molasses
2 cups all-purpose flour
1 teaspoon baking soda
1 teaspoon salt
1 teaspoon ground cinnamon
1 teaspoon cloves
1 teaspoon ginger
Instructions
Preheat oven to 350.
Line baking sheets with parchment paper.
In a mixing bowl, cream shortening and sugar.
Beat in egg and molasses.
In a separate bowl, combine flour, baking soda, salt, and spices.
Gradually add to the creamed mixture, and mix well.
Refrigerate for 2 hours or overnight.
On a lightly floured surface, roll dough to 1/4-inch thickness.
Cut into desired shapes.
Place on baking sheets.
Bake for 8-10 minutes or until edges begin to brown.
Cool on a wire rack.
Decorate with icing, candy, and or chocolate chips and watch your gingerbread man/woman come to life.
http://cookingformykids.com/2011/12/21/baking-with-the-littles-recipe-nonnas-gingerbread-cookies/
Enjoy!