We celebrated Christmas with my husband's family this weekend.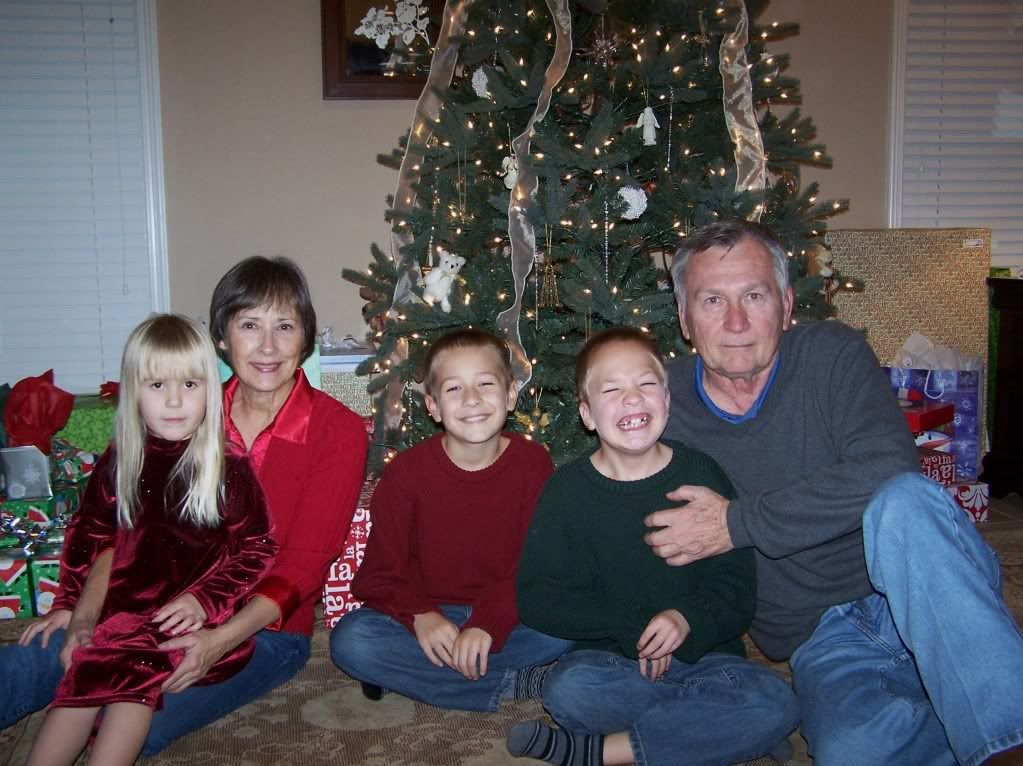 Actually, they are my family now, too.  And, I love that.  I love how marriage unites more than just two people.  It unites families, as well.
I really love how we welcomed the newest member to the family this year.
And, oh, how I love that we had our very own Santa Baby at the Christmas celebration.
Our precious Baby Garrett is truly adorable.  He has the most gentle, sweet spirit.  He smiles, he coos, and I am convinced that we had a little conversation at one point.
Summer and Gabriel both adored him….and, the feeling was very mutual.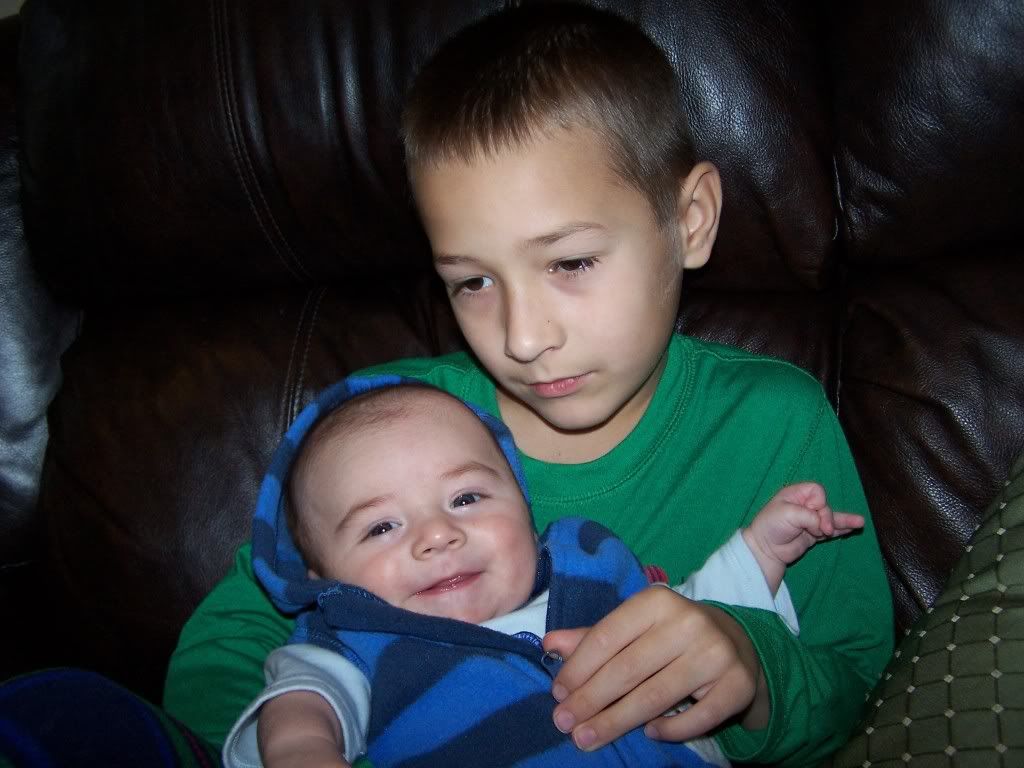 Ethan kind of wondered what all of the fuss was about.  So, I assured him that he is still my baby.
There is always something extra special about having a baby around for the holidays.  I am so happy that Baby Garrett added that extra something magical to our Christmas celebration this year.
While these cookies were not nearly as special as having our own Santa Baby, they were still pretty adorable and delicious.  I used my regular Peanut Butter Blossom cookie recipe, but I turned them into cute little cookie cups and made them more festive by rolling them in green and red sugar.
Peanut Butter Kiss Cookie Cups
Ingredients
1/2 cup butter, softened
1/2 cup granulated sugar
1/2 cup brown sugar
1 egg
1/2 cup creamy peanut butter
1/2 teaspoon vanilla
1 1/4 cups flour
3/4 teaspoon baking soda
1/2 teaspoon salt
1 small bag Hershey's Kisses
Red sugar
Green sugar
Instructions
Preheat oven to 375.
Place mini muffin liners into mini muffin tins.
Combine butter, sugar, and brown sugar.
Add egg and vanilla, and mix until combined.
Scoop in peanut butter, and continue to mix.
In a separate bowl, mix together the flour, baking soda, and salt.
Add the flour mixture to the peanut butter mixture until just combined.
Roll dough into 1 - 1 1/2 inch balls. Roll half in the red sugar and half in the green sugar.
Place the balls into the cupcake liners.
Bake for 8 minutes.
Remove from oven and immediately press a Kiss into the center.
Let cool on a wire rack.
Enjoy!
http://cookingformykids.com/2011/12/19/santa-baby-recipe-peanut-butter-kiss-cookie-cups/
Enjoy!
I shared this recipe at Frugal Antics, Make-Ahead Meals, and Mrs. Happy Homemaker.