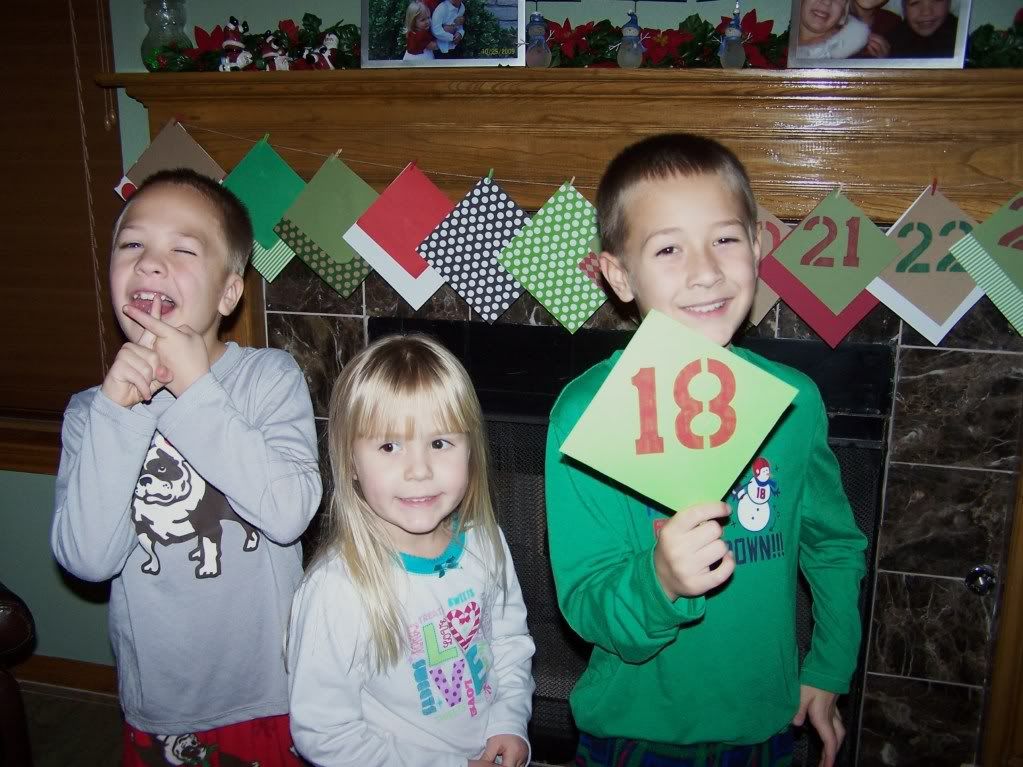 Today's clue was:
Watching Christmas movies is comfy and nice, Especially when we add some popcorn with sugar and spice.
We watched Snowmen.  It was a a sweet, heart-wrenching movie.  I do highly recommend it.  Just make sure that you have a box of tissues handy.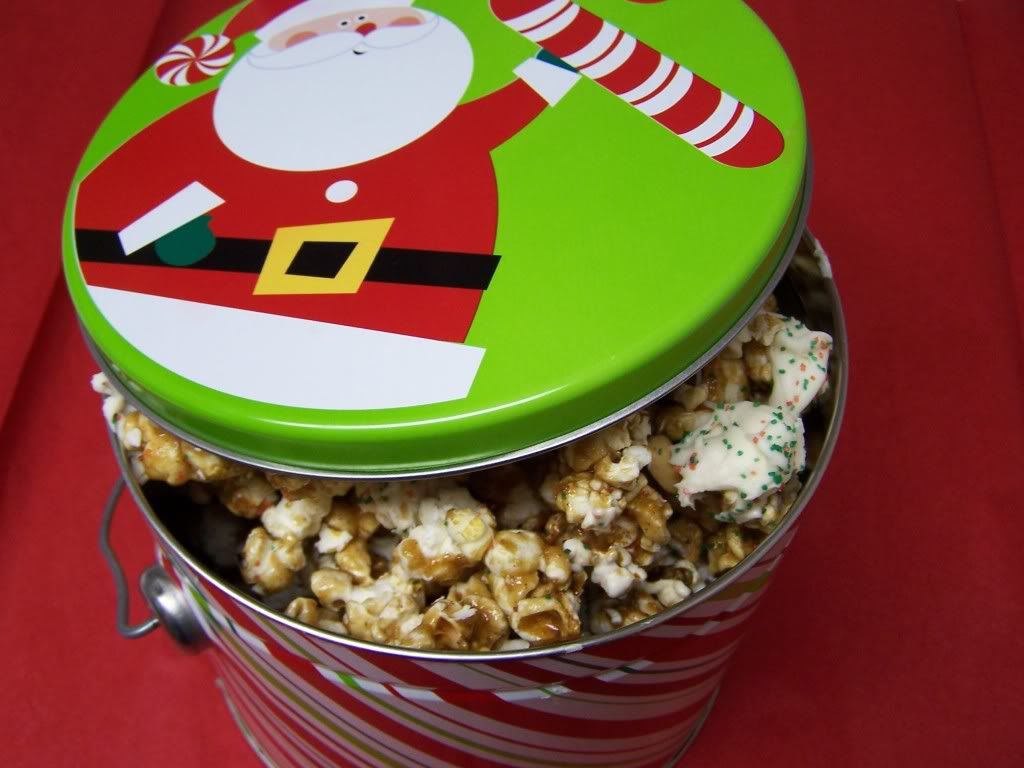 And, I made this amazing popcorn.  As always, Our Best Bites did not let me down.  I often turn to them when I need something yummy, and this popcorn was exactly what we needed for a rainy day movie afternoon.
Advent Day 18 – Recipe: Cinnamon Bun Popcorn
Ingredients
12 C popped popcorn (about 1/2 C kernels)
1 C cashews bits and pieces
1 C brown sugar
3/4 t cinnamon
1/4 C Karo syrup
1 stick real butter (1/2 C)
1/2 tsp. baking soda
1 tsp. vanilla
1/2 package white candy melts
Red and green sugar
Instructions
Preheat oven to 250 degrees
Place popcorn and chopped cashews in a large bowl and set aside.
Combine brown sugar and cinnamon in a big, microwave-safe bowl.
Chop butter into chunks and place on top of sugar mixture. Pour corn syrup (or honey) over the top of everything.
Microwave on high for 30 seconds (just to soften the butter a bit) and then stir to combine.
Return to microwave and heat for 2 minutes. Remove and stir and then microwave for 2 minutes more.
Remove from the microwave and add in vanilla and baking soda.
Pour it over the popcorn and cashews. Keep stirring until everything is well coated.
Spread popcorn mixture onto a foil-lined jelly roll pan.
Place in oven and bake for 30 minutes, stirring every 10 minutes.
When it's done, give it a final stir and let it cool off for a bit while you melt your candy melts in the microwave for 1-2 minutes.
Using a fork,drizzle the melted almond bark over the popcorn mixture.
Sprinkle with the green and red sugar to add a little sparkle for the holidays.
When it's hardened break into chunks and enjoy!
http://cookingformykids.com/2011/12/19/advent-day-18-recipe-cinnamon-bun-popcorn/