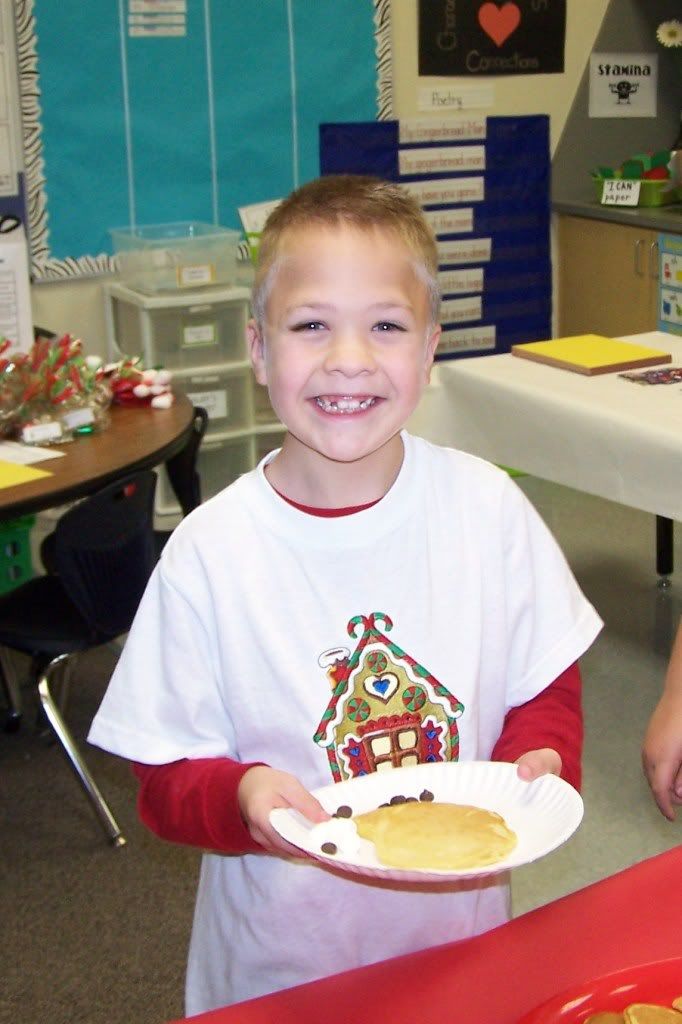 Ethan had a great week.
I loved it when I visited with his teacher on Thursday, and she said, "Ethan is all smiles today."
We believe that the great week can be attributed to a combination of things.  Of course, we believe that the medicine is making him feel so much better.  He is eating better, sleeping better, and just feeling more energetic, in general.
In addition, he had a fun, exciting week at school.  I volunteered in his classroom on Wednesday and Thursday, and then we had the party yesterday.  He participated and just seemed to enjoy it all much more than he has in the past.  I loved just watching him smile as he soaked it all in and truly enjoyed the fun, celebratory moments.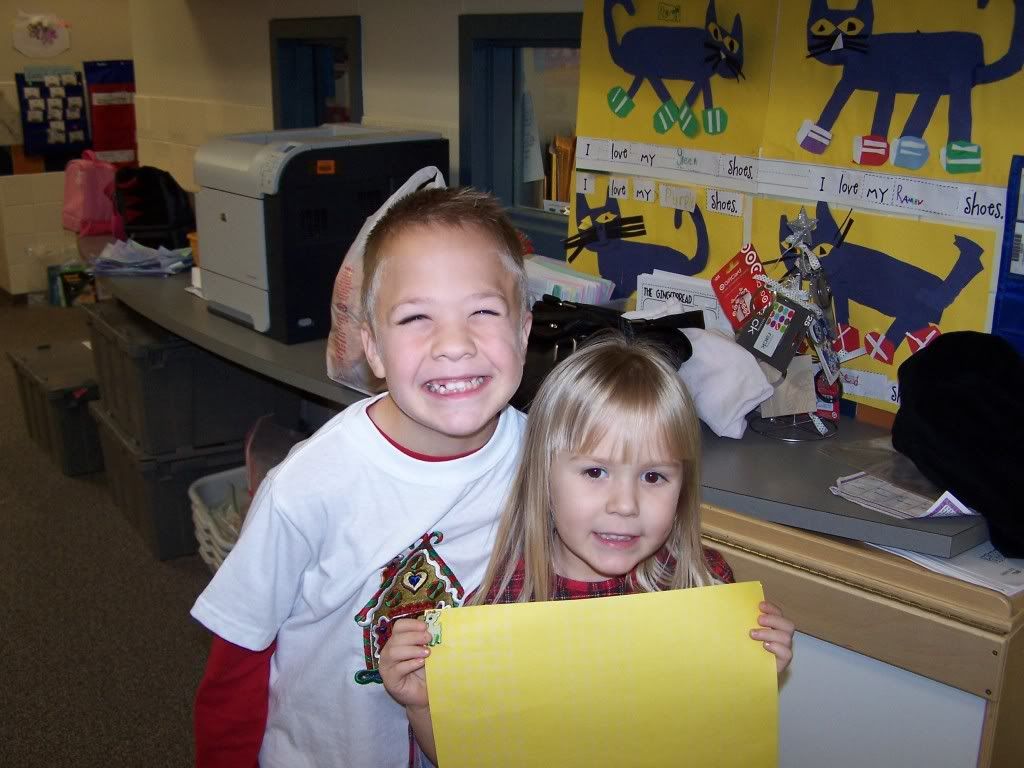 He is doing great at speech therapy.  We have noticed more language and communication, and it has been noticed at school, too.   He is repeating some words more clearly and excitedly trying to share information with us, tell us stories, and talk to his siblings.  Gabriel and I were talking about P.E. this week, and Ethan clearly said, "Yea, P.E."  I looked at Gabriel, and he said, "He just said 'P.E'."  We both smiled.  I love that Gabriel and Summer get as excited about Ethan's new words as we do.  I truly love how much they all love and care about each other.
The speech therapist feels confident that she can help Ethan gain some language, and she has been very pleased with the sessions that they have had so far.  Beginning in January, we will start going two times per week, and we are likely adding in some Occupational Therapy, too.
It has been a rough fall semester at times, and we are glad that it ended on such a positive note.  It feels good to have the appointments and tests behind us, knowing that we have a great team of specialists on Ethan's side.  After watching The Polar Express Thursday night, I realized why I love that movie so much.  It is because we do believe.  We believe in magic.  We believe in our Ethan.  We just believe.  And, believing is a good thing.