Today's clue was:
Ice cream in December always gives us fun things to remember.
We had vanilla ice cream with Our Best Bites' hot fudge sauce and homemade whipped cream for dessert.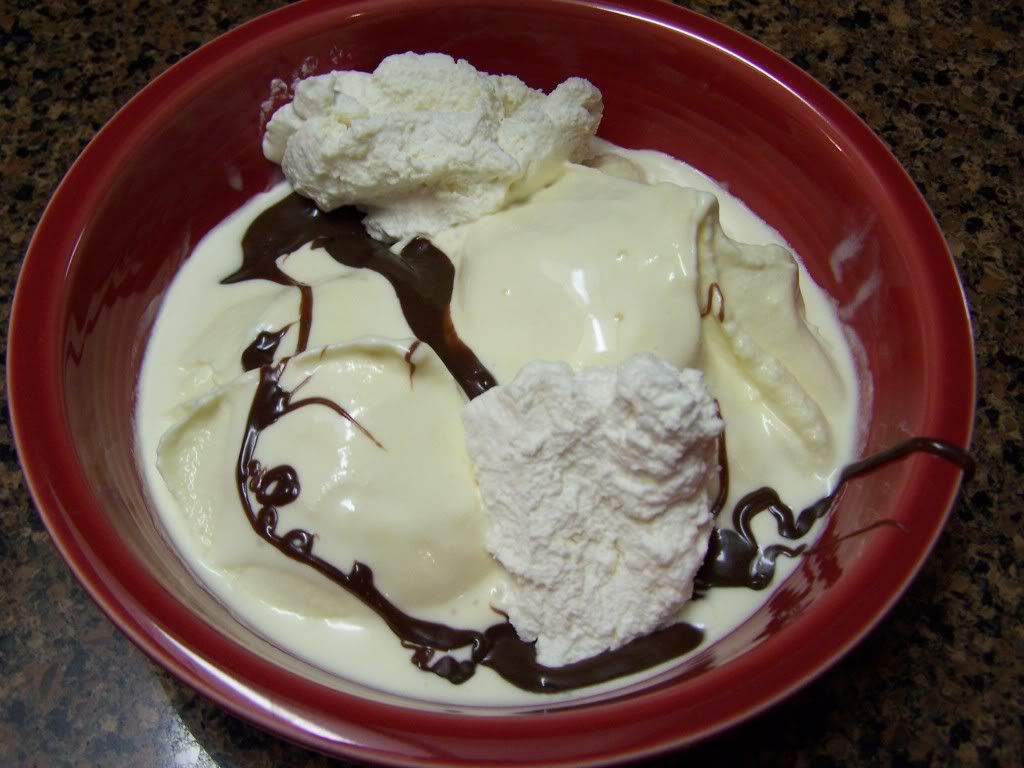 It was a a great way to end the day.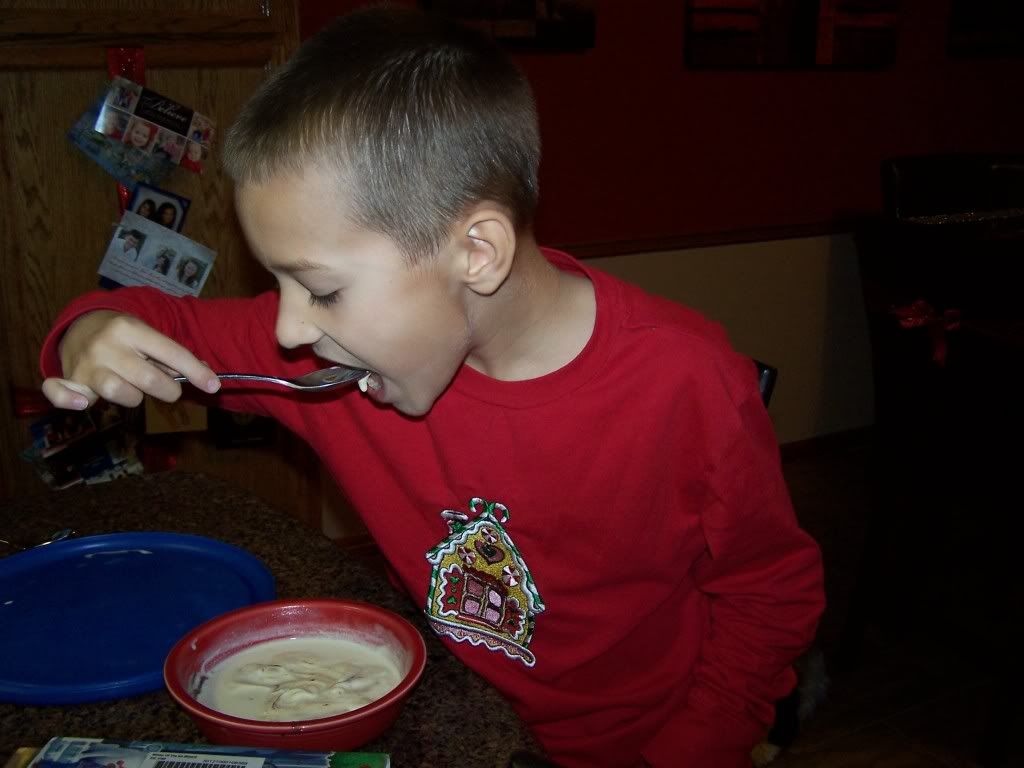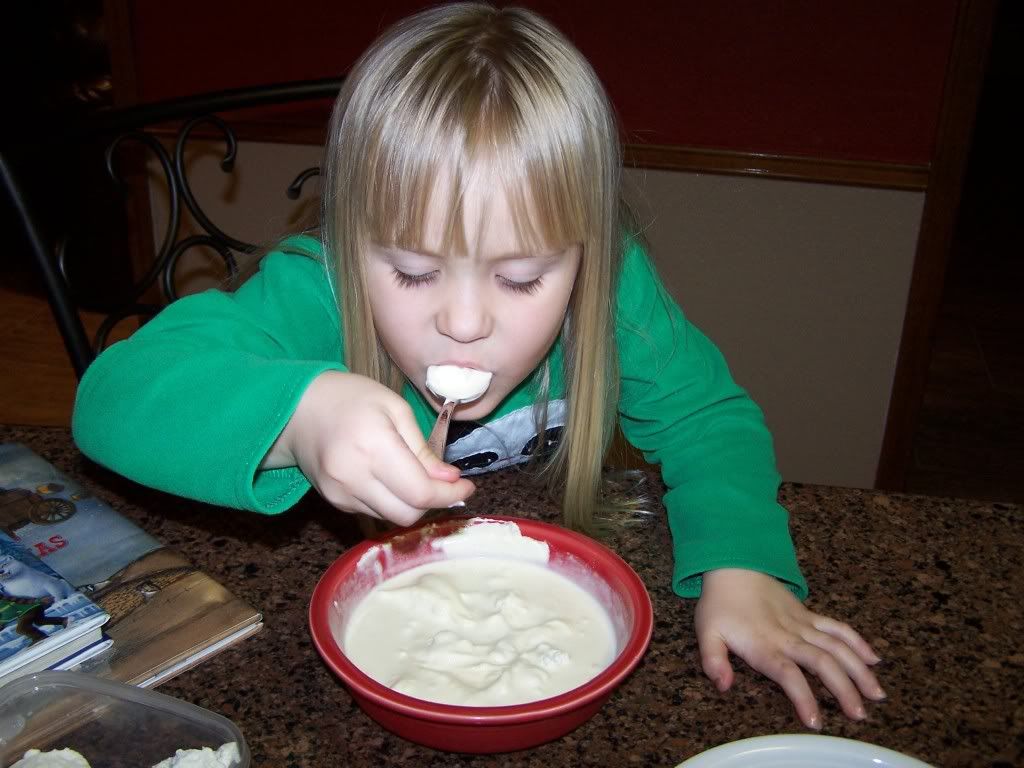 The excitement and anticipation continues to grow as we count down the days until school is out for winter break while also counting down the days until Christmas.
It is magical.  It is fun.  It is all about believing.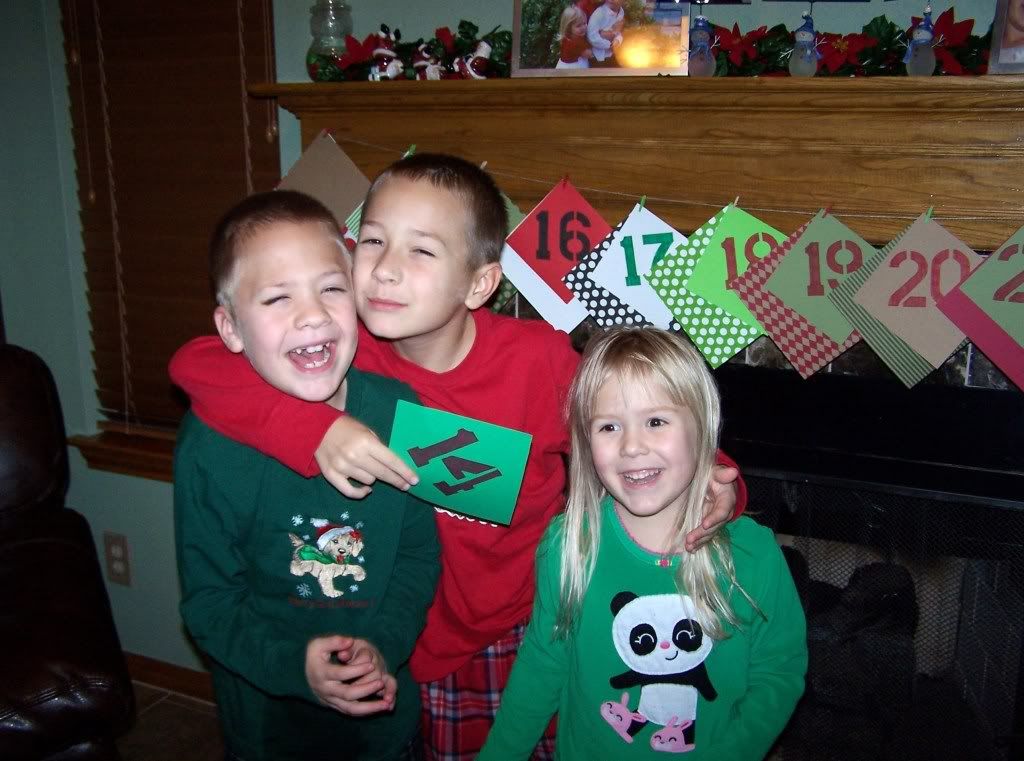 Ingredients
1 pint whipping cream
2 teaspoons vanilla
1 cup sugar
1 can sweetened, condensed milk
3 eggs
1 cup whole milk
Instructions
Blend together the whipping cream, vanilla, sweetened condensed milk, sugar, and eggs.
Pour it into the container of your ice cream freezer.
Add 1-2 cups whole milk to finish filling the freezer (adjust according to the size of your freezer).
Freeze according to the manufacturer instructions. Mine usually takes about 30-45 minutes.
Remove from container and store in the freezer until ready to use.
http://cookingformykids.com/2011/12/14/advent-day-14-recipe-vanilla-ice-cream/
I shared this recipe at Hugs & Cookies.