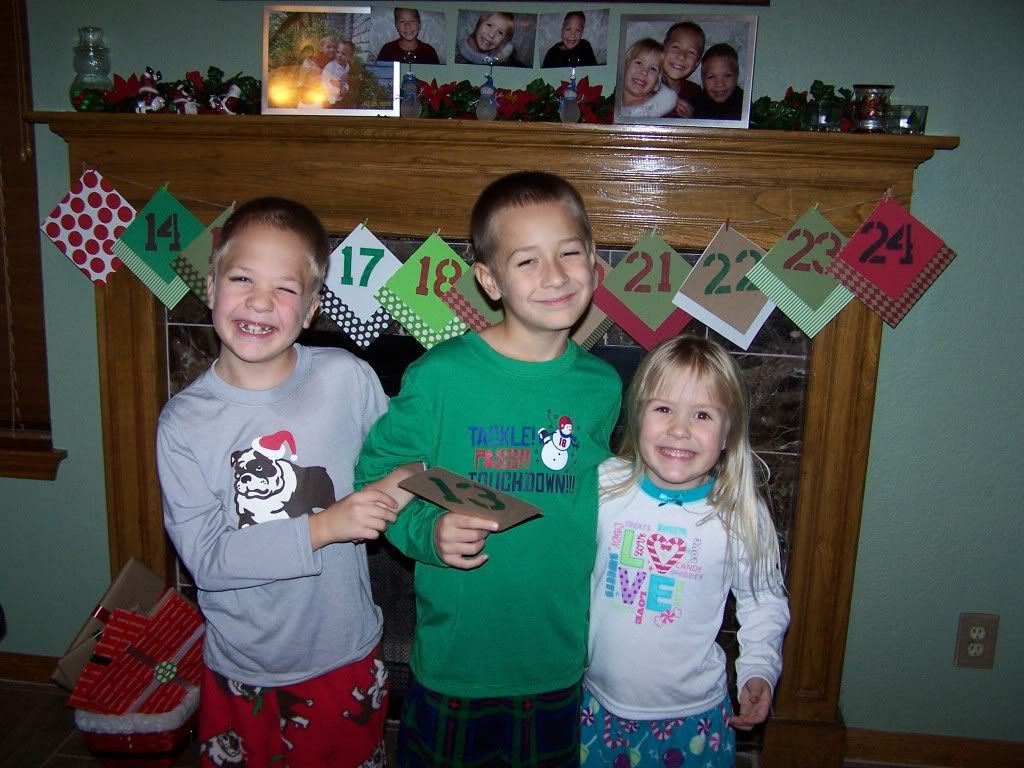 Today's clue was:
The reindeer will be so happy to see that we have not forgotten them on Christmas Eve.
Gabriel understood immediately.  The youngest littles did not know what it meant until I took them to the table to see the bowls of items for the reindeer food – oats, crushed crackers, and glitter.
They all prepared their own bowl of reindeer food.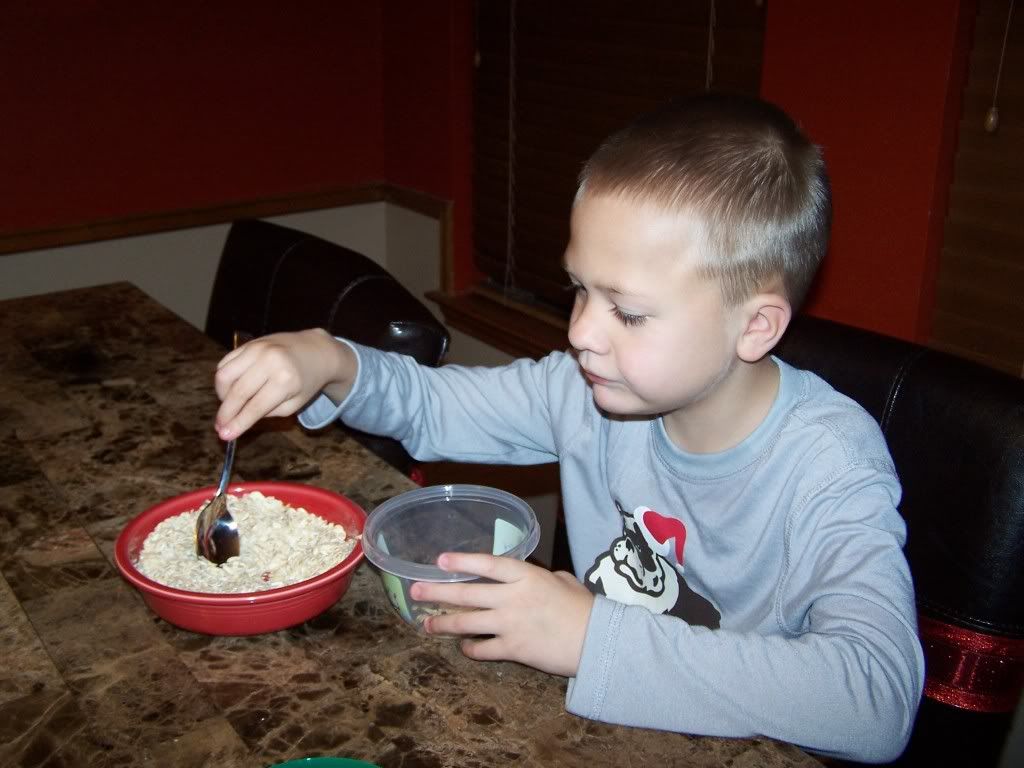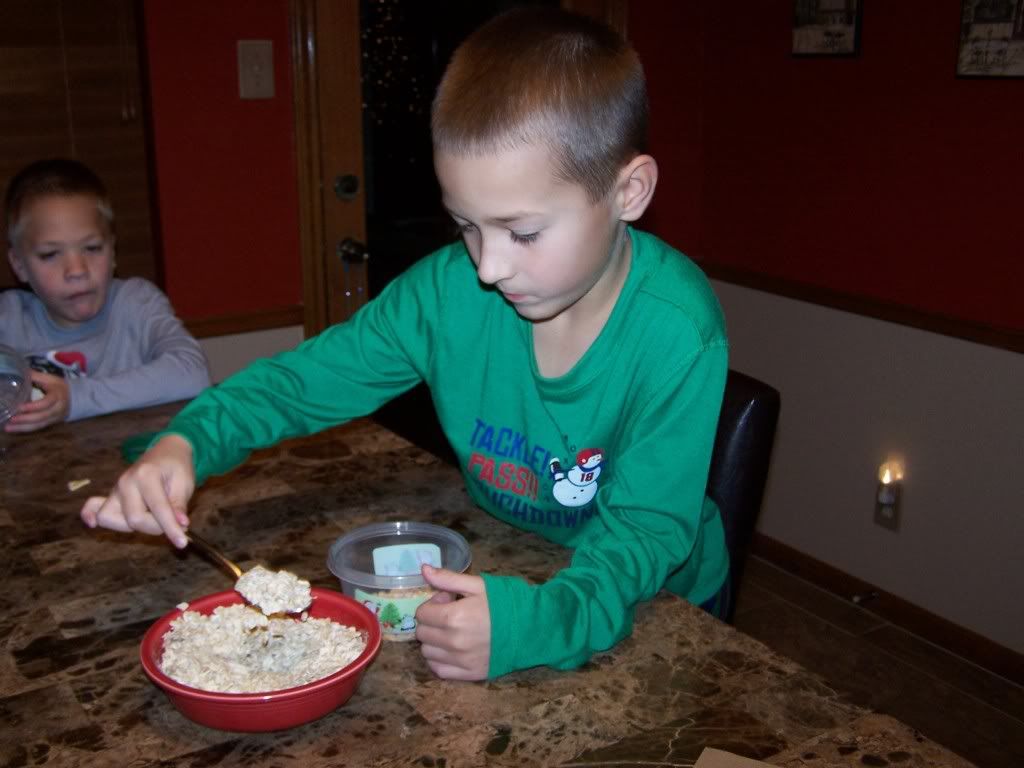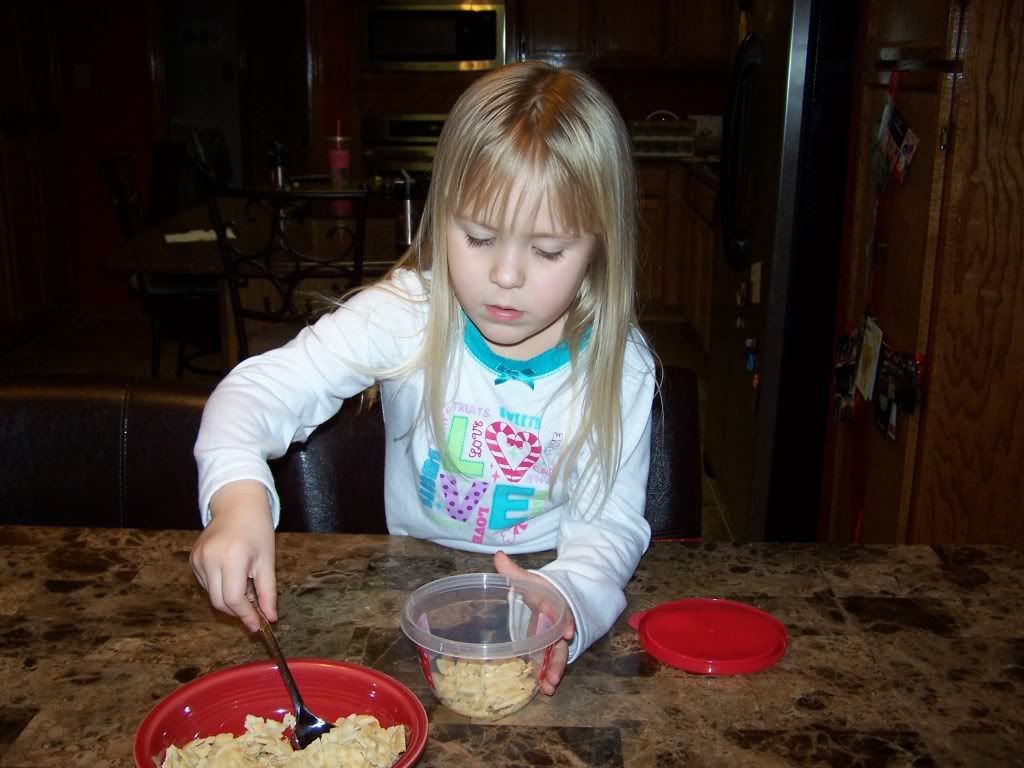 Sprinkling in the glitter…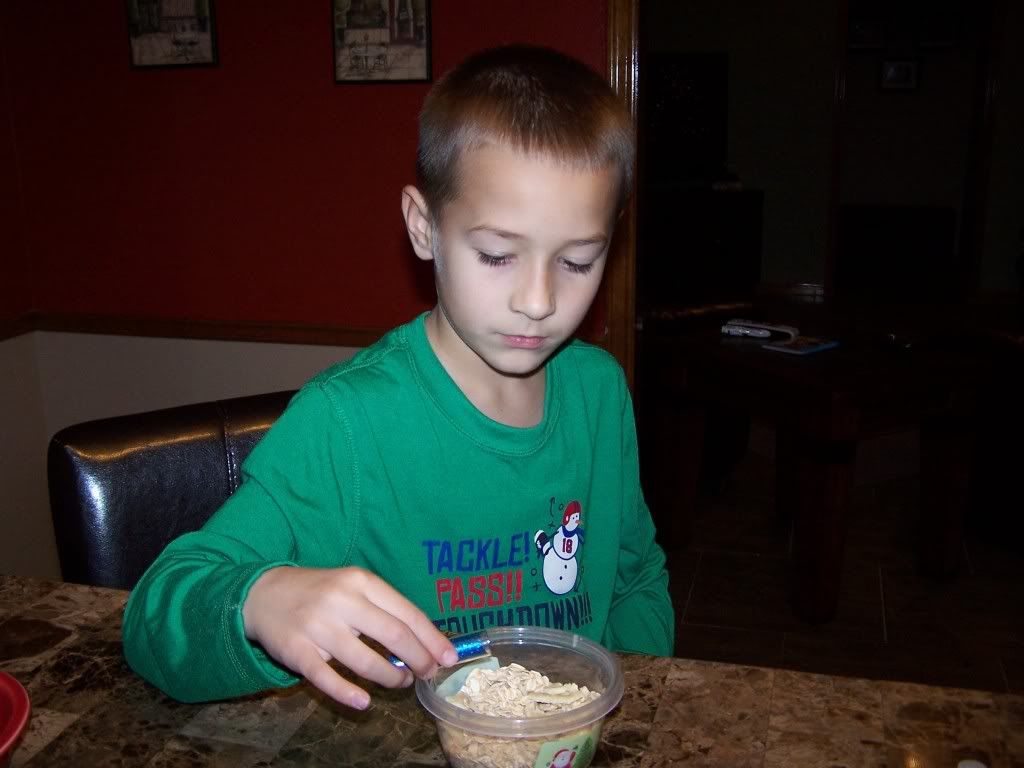 And then shaking it all up were their two favorite parts, of course.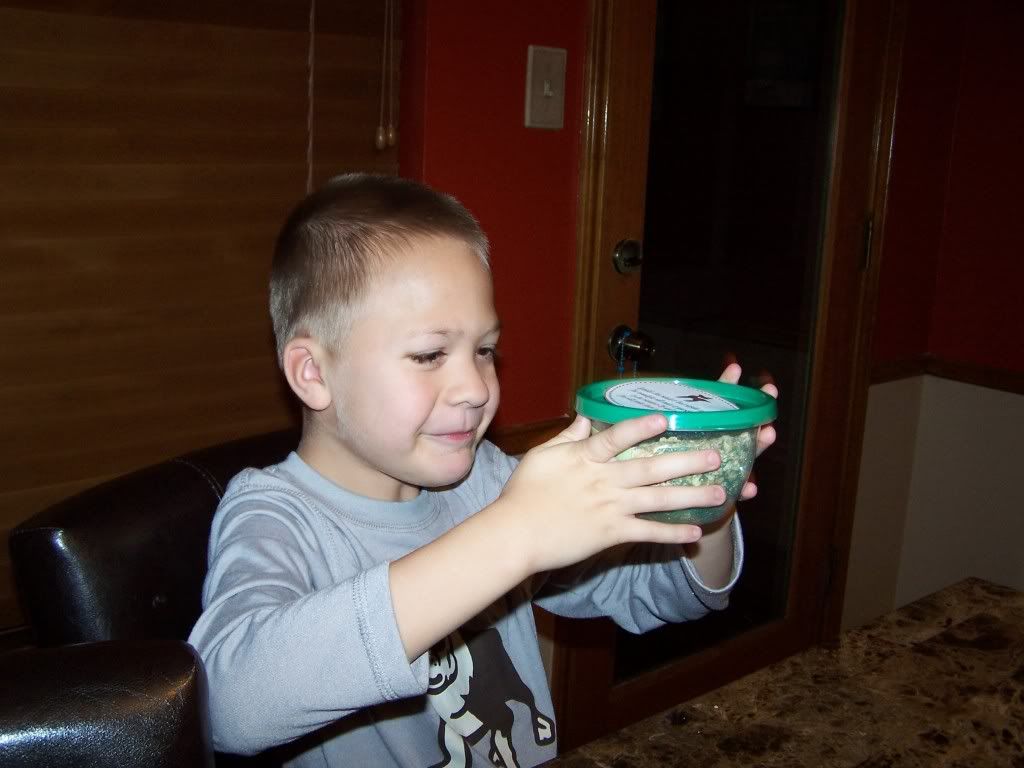 We put these adorable little labels on the lids.  I found them through Pinterest at The Tomkat Studio.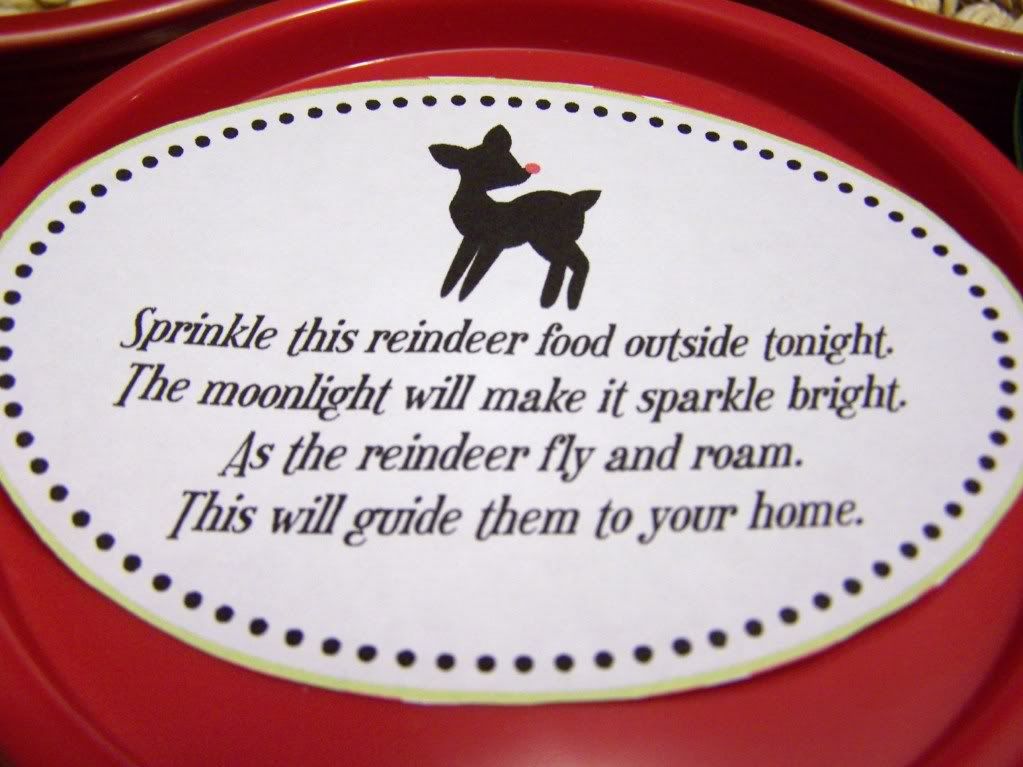 Now we have the reindeer food all ready to sprinkle on our lawn and driveway on Christmas Eve.