Today's clue was:
"Something for you to draw and write, as we make our way home tonight."
The plan was for them to open Day 11 in the car so that they would have it for our trip home on Sunday.  But, with all of the packing, unpacking, and re-packing because of going from the hospital to home to out of town, I forgot to get the presents for the car.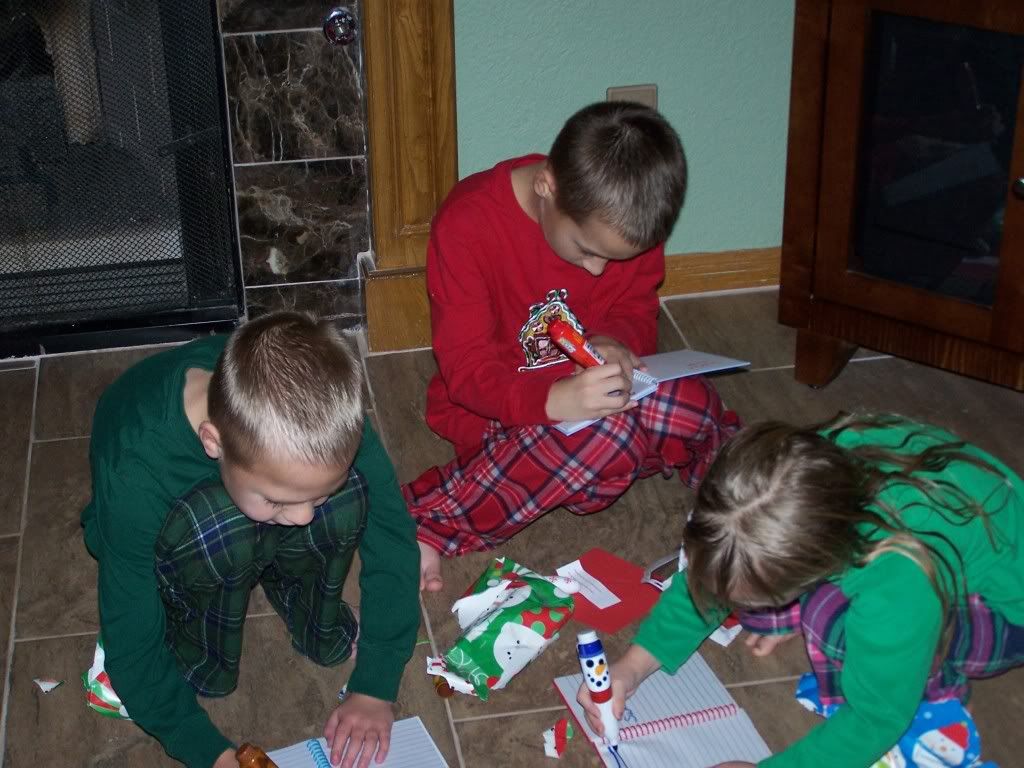 However, they did get to open their note pads and scented holiday markers yesterday, and they immediately all started drawing and playing.  Even though the clue and gift did not happen as I had planned it, it still worked out perfectly.  Moments like that are teachable parenting moments to me, reminders that planning has its place in life, but so does spontaneity.  To everything there is a season.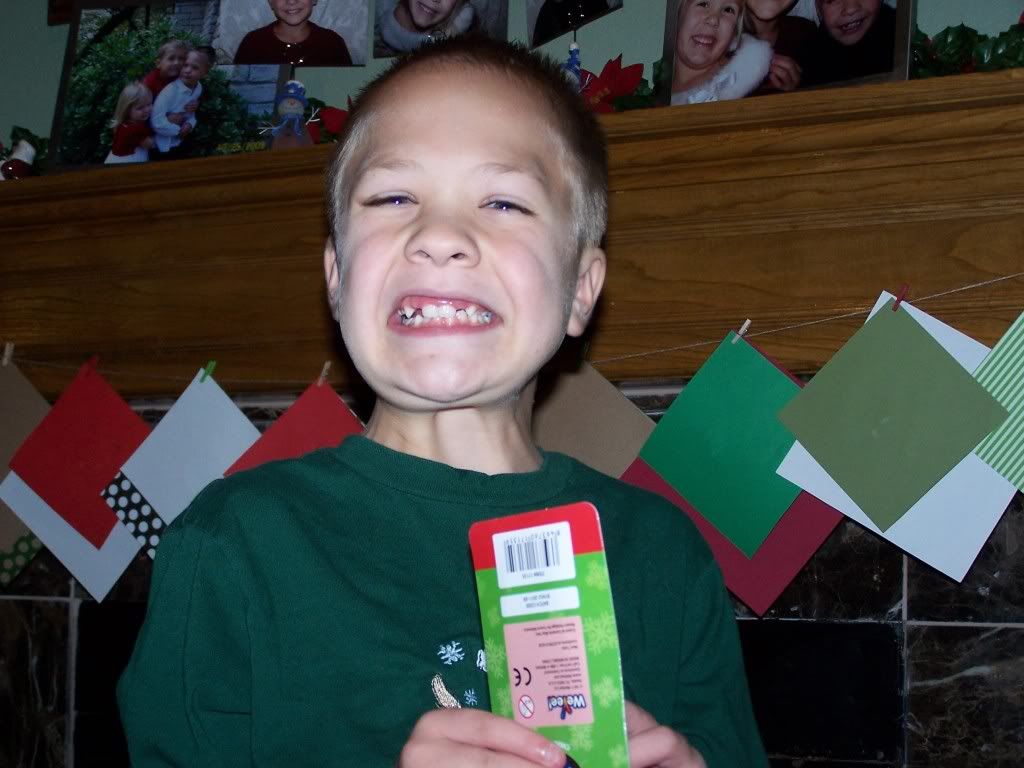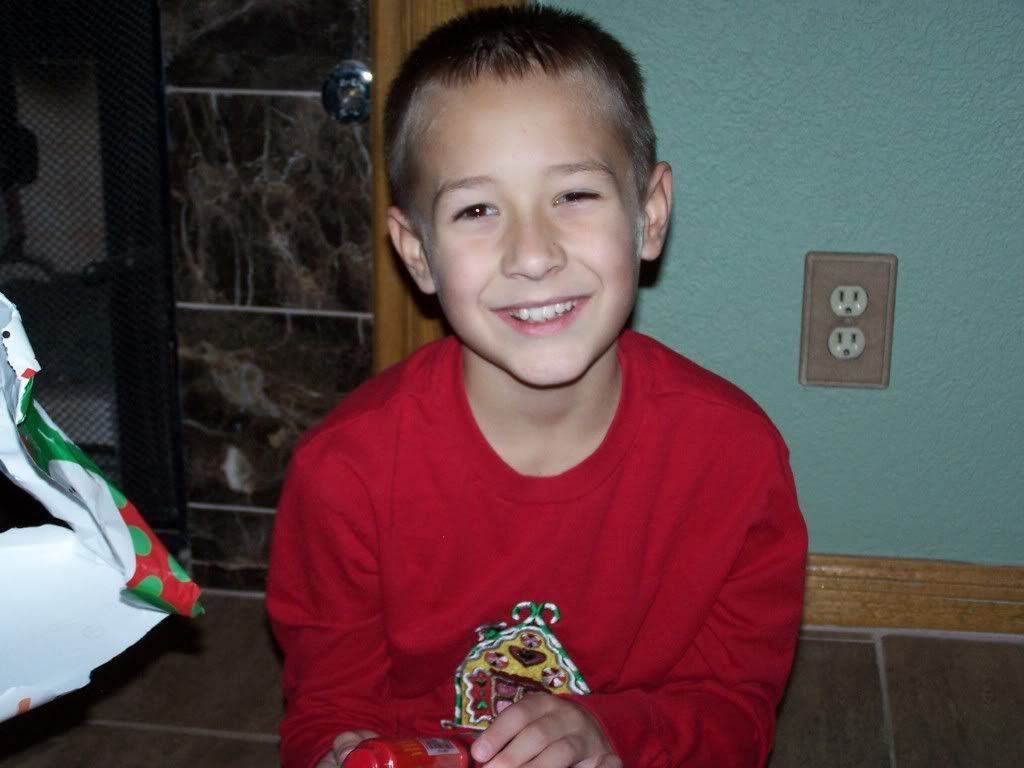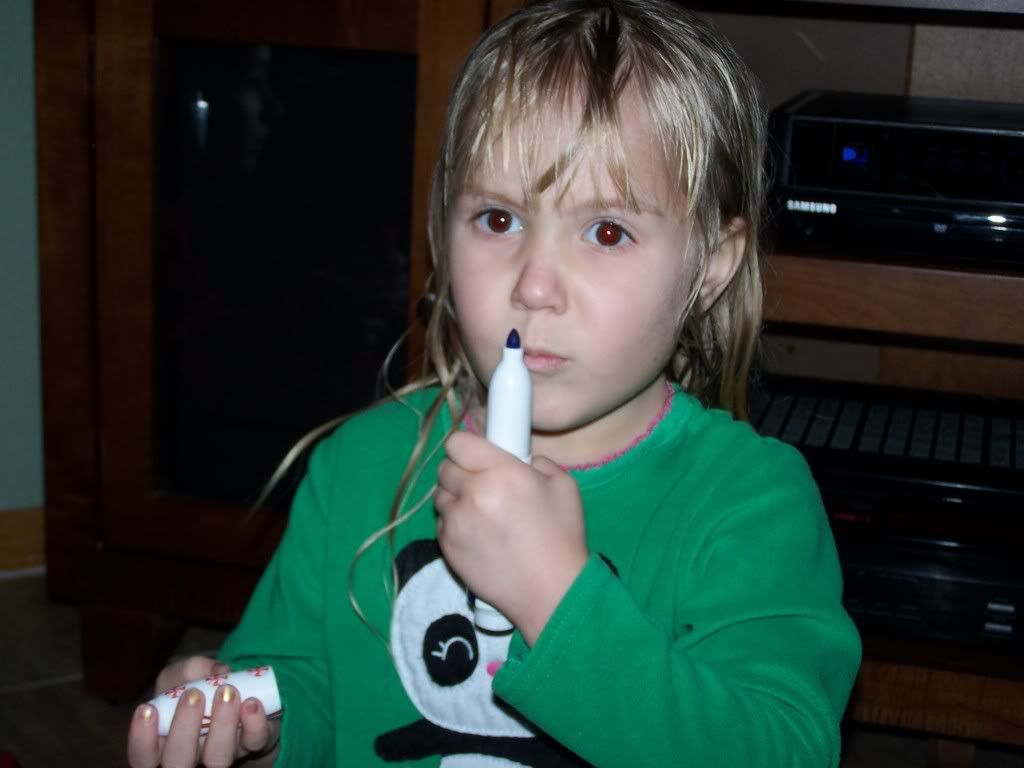 Smelly markers…so, of course, we had to smell all of them. Never fear, though, I did not allow her to keep smelling them all night.