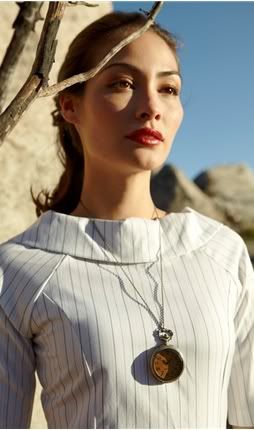 Before I became a mom, I was a wife who worked in an office environment.  I wore suits, when I really wanted to be wearing dresses.
When I became a mom, I stayed at home most of the time, only dressing up on rare occasions because my casual clothes were very casual and my old office clothes were way too stuffy.
Feel comfortable and cute in this adorable Firefly Pose Running Skirt and tank.
As the littles became older, I started wearing skirts.  I wanted to feel girly again, and I wanted to define my own style of being a wife and a mom.
I love dresses.  I love that they can range everywhere from feminine to old-fashioned to sophisticated.  I love that there is something special and fun to being a woman and wearing something that is designed for natural curves, curves that we often receive by being given the blessing of bringing babies into this world.
So, you can imagine how excited I was when Shabby Apple contacted me to do a give-away right here.  They said that they adored my blog, which is the equivalent of having me at "hello".  And, I was able to tell them that I have been admiring their online boutique for awhile.
Actually, I kind of fell in love with everything.  They offer a little bit of everything from vintage accessories to women's skirts and dresses to little girl's dresses, too.  It is all designed for women who love being a wife and a mom and who want to continue being girly, feminine, and fun.
They say it all best on their About Us page:
"We started Shabby Apple because we saw a need in women's fashion that was not being met. A need to make women feel feminine and beautiful for what they wear, not what they bare. We offer flirty, stylish dresses a woman can wear just as comfortably in the office, at a family dinner, or on a date. Shabby Apple is a fashion company for women, by women, and of women."
And, I truly love what they do with a percentage of their profits.
"Because serving women and families is a core value at Shabby Apple, we devote a certain percentage of our net proceeds to charitable causes serving women and children."
Shabby Apple has generously offered to give their The Mad Hatter Time Keeper necklace to one Cooking for My Kids reader.
To enter, you can do any or all of the following.  Each one will give you a separate entry.
1.  "Like" Shabby Apple on Facebook.  Come back and leave a comment letting me know that you did.
2.  Leave a comment letting me know what is on your holiday wish list.
3.  "Like" Cooking for My Kids on Facebook, and come back to leave me a comment letting me know that you did.
4.  Tweet the following:  "Dress up the holidays with Shabby Apple & @cooking4mykids with a vintage accessory #giveaway http://su.pr/1vVHgC."  Leave a comment just simply letting me know that you tweeted.
This give-away is open to U.S. Residents only.  It will be open until Sunday, December 18, at midnight.  I will email the winner on Monday, December 19.  There are no exchanges for this piece of jewelry. 
In addition, when you find something at Shabby Apple that just completes your holiday wish list, you can get 10% off by entering coupon code CookingForKids10Off at check-out.  This coupon code is good until January 11, 2012.
Happy Shopping!