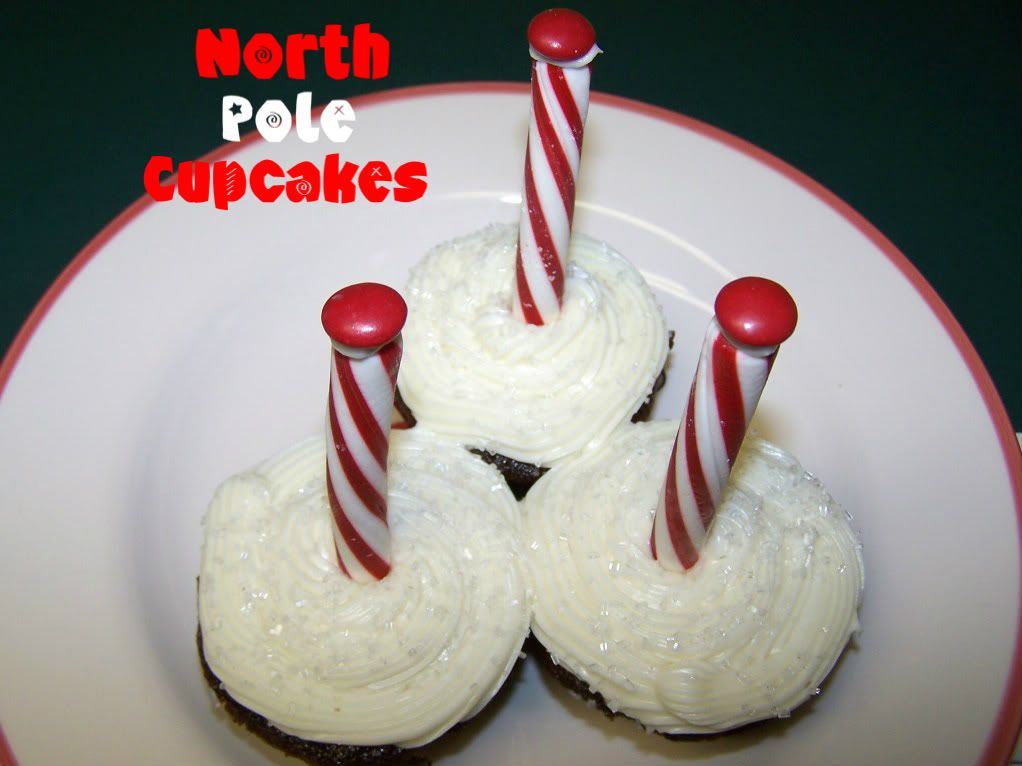 Happiness is being released from the hospital with my youngest angel boy.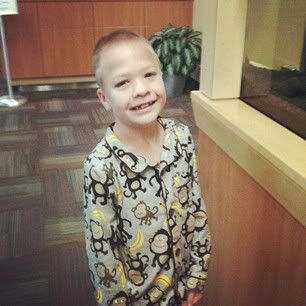 Happiness is just one week until Christmas break.
Happiness is going to my parents' house to celebrate Christmas.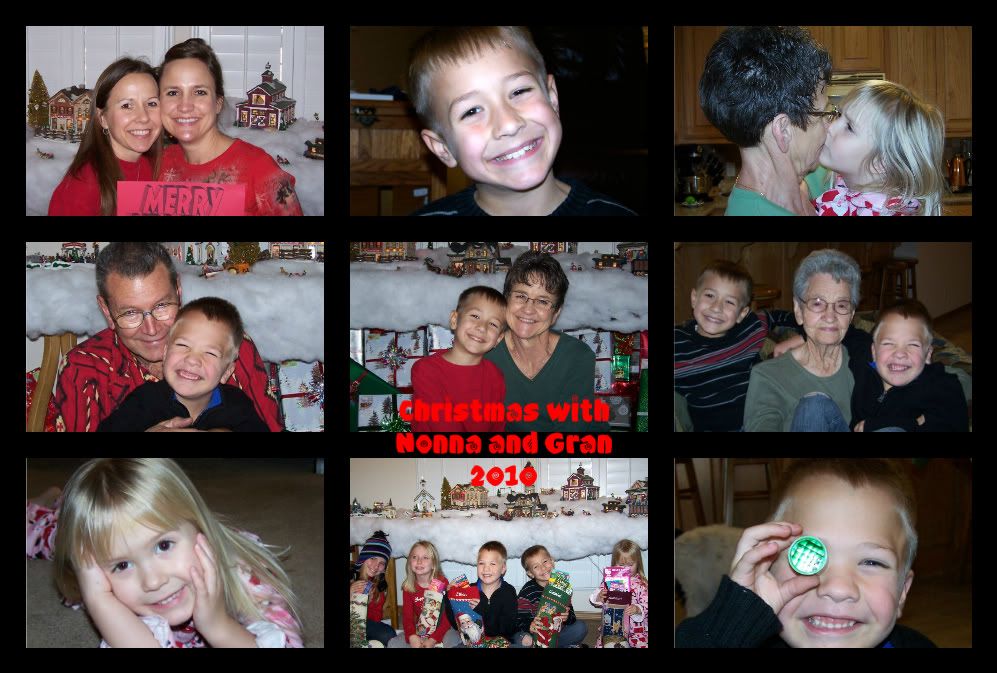 Happiness is getting good health reports back for Ethan.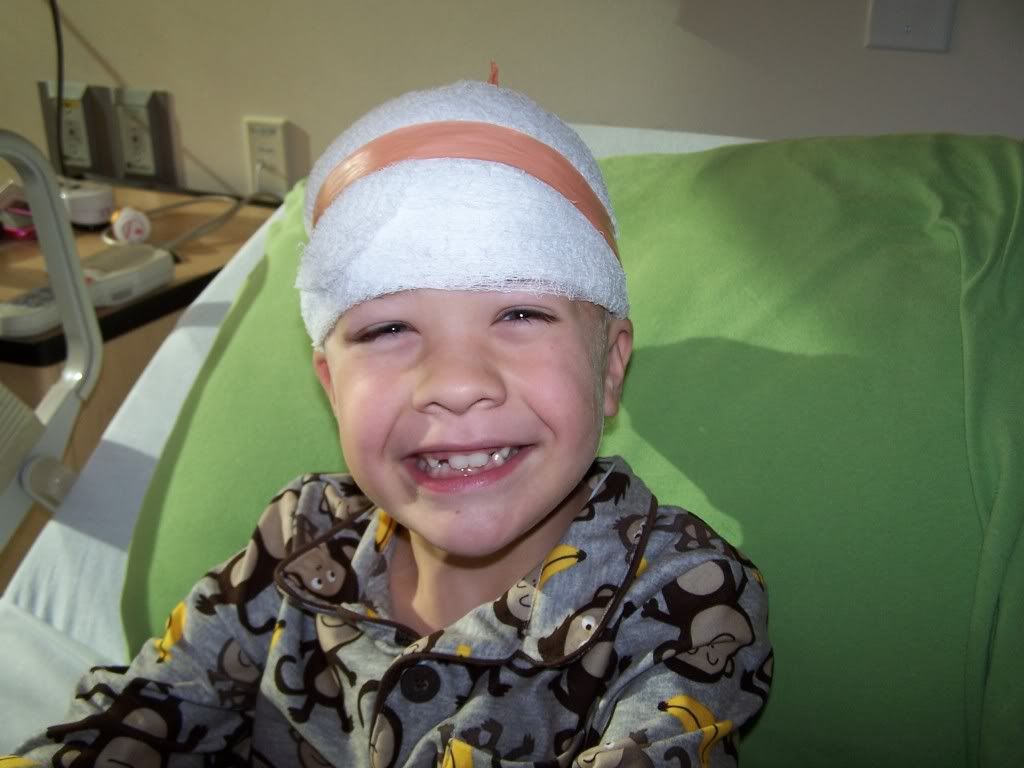 Happiness is my family of five being together again.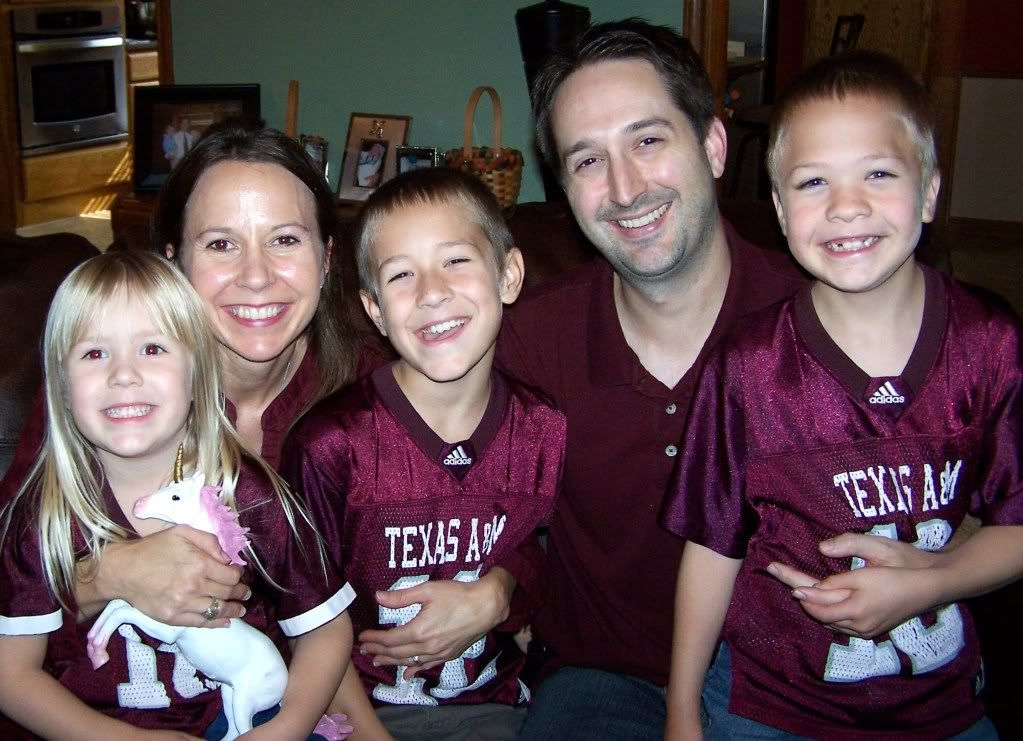 Happiness is North Pole Cupcakes.  The actual cupcakes is a recipe from my mom that she lovingly calls "Nathan's Chocolate Cake".  I found the idea at Kara's Party Ideas through Pinterest.   I changed the cake recipe it into cupcakes, piped on some cream cheese frosting, added the sprinkles to create some snow, and topped them off with peppermint sticks.  Happiness is watching plain chocolate cake transform into beautiful North Pole Cupcakes.
Ingredients
2 cups granulated sugar
1/2 cup butter
6 tablespoons cocoa
2 eggs
2 teaspoons vanilla
1 cup buttermilk
2 teaspoons baking soda
dash salt
2 cups all-purpose flour
1 cup hot water
1 cup chocolate chips, optional
Frosting
Sugar sprinkles
Soft peppermint sticks
M&Ms
Instructions
Preheat oven to 350.
Add cupcake liners to muffin tin.
Cream butter, sugar, and cocoa in mixer bowl.
Beat in eggs and vanilla.
In a separate bowl, mix together flour, soda, and salt.
Mix in 1/3 of the flour mixture, 1/2 cup buttermilk, 1/3 of the flour mixture, 1/2 cup buttermilk, and then the remaining flour mixture.
Add in the hot water, mixing to combine.
Fold in the chocolate chips.
Add an ice cream scoop of batter to each cupcake liner.
Bake for 16 minutes.
Remove from oven and allow to cool on wire rack.
Once cooled, pipe on the icing.
Sprinkle with large clear or white sugar sprinkles.
Place a soft peppermint stick into the center of each cupcake.
Add a dot of icing to an M&M and place one on the top of each peppermint stick.
Enjoy your winter wonderland North Pole cupcake.
http://cookingformykids.com/2011/12/09/happiness-is-recipe-north-pole-cupcakes/
Have a happy weekend!
I shared this post at Mom Trends, Alli 'n Son, Hoosier Homemade, Whipperberry, Designs by Gollum, Crazy for Crust, and Tidy Mom.