Today's clue was:
"Today you get to watch someone pink.  You can guess it if you just think."
They got a Pink Panther Christmas DVD to watch on the trip to and/or from Nonna and Gran's house.
They were stumped by the clue, and two of them were not quite sure what to think about receiving something pink.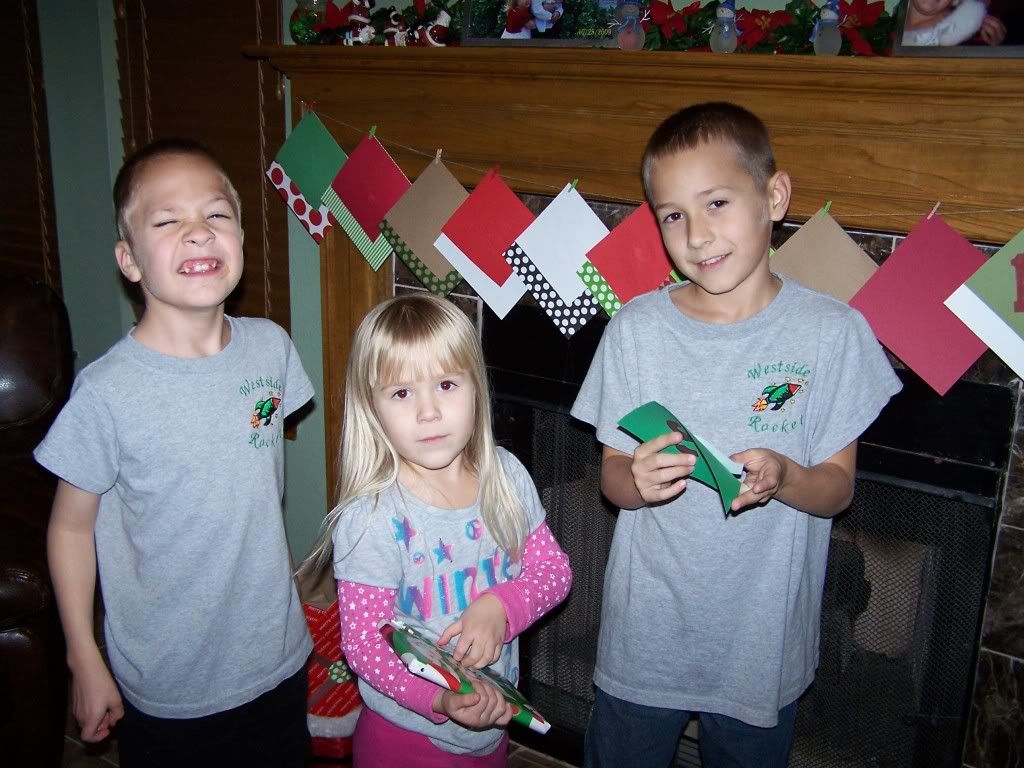 But, they all love Pink Panther, so they were thrilled when they opened it and discovered what the pink was referencing.