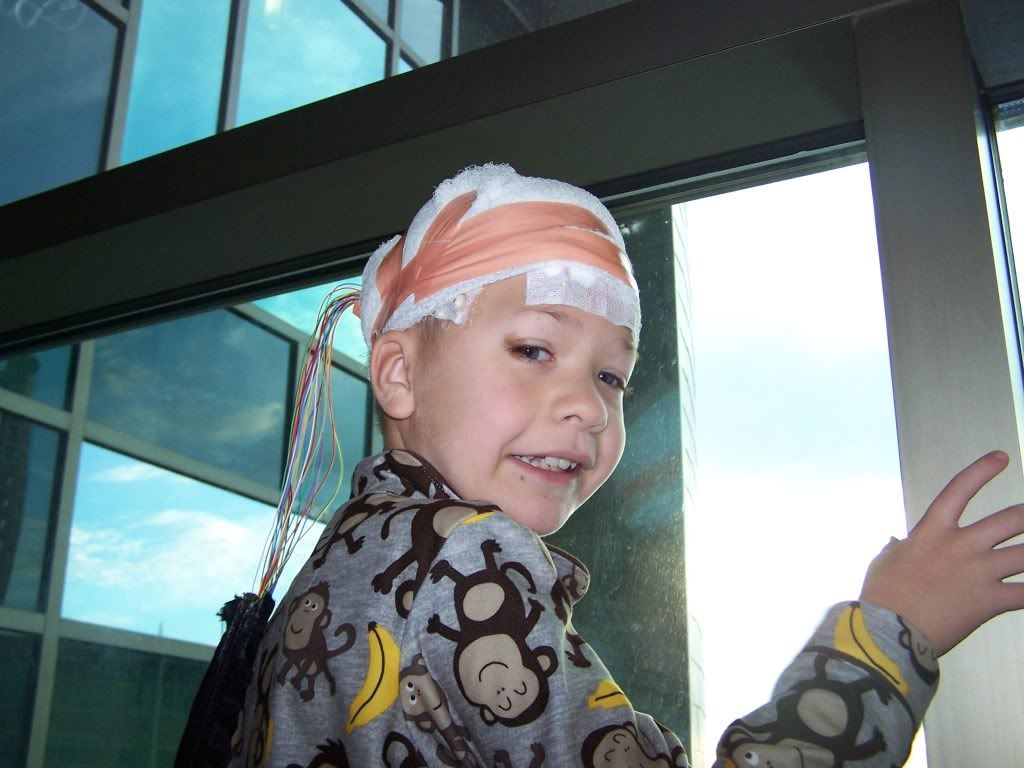 We received great news today.  The first 24 hours of Ethan's EEG was perfect.  There was no seizure activity, his sleep pattern was excellent, and all of the background information was completely normal.  We were thrilled to receive such good news.
We were not released, however, because there was one more event that they wanted to try to capture.  We are very hopeful that we will be released tomorrow morning.
Ethan has been great.  He has been eating, playing, and watching movies.  I even convinced him to do some school work.
We talked to Gabriel and Summer last night, and they wanted to talk to Ethan.  It was so incredibly heart-warming to hear Ethan talking to his siblings.  Summer must have needed her Ethan love because when I talked to her today, she wanted to talk to Ethan again.  I could only hear Ethan's side of the conversation, but, apparently, Summer's side indicated that she understood everything that Ethan was saying.  I love that they all have such a unique, amazing bond.
Thank you again for all of your thoughts and prayers.  We so appreciate it.