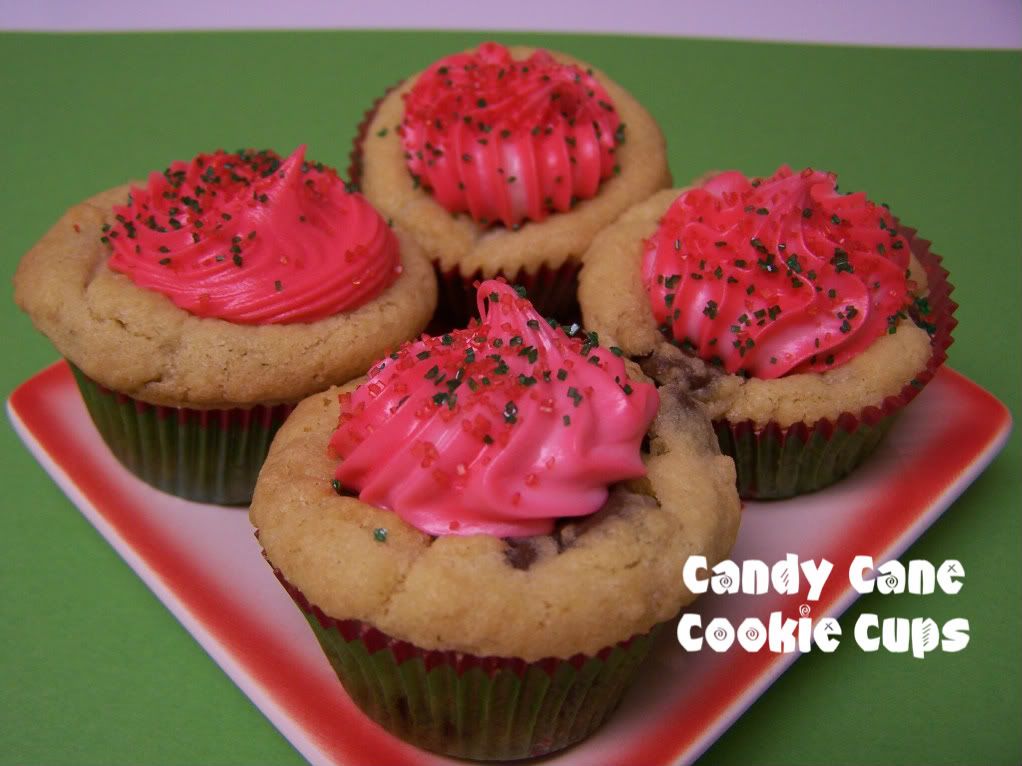 I do like to see the good, even in the bad.  My husband jokes that I am a dreamer, an optimist, living in a utopian world, while he is a realist.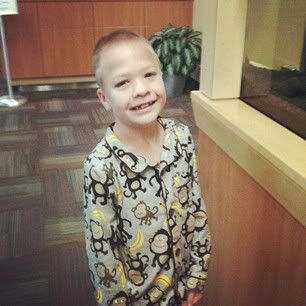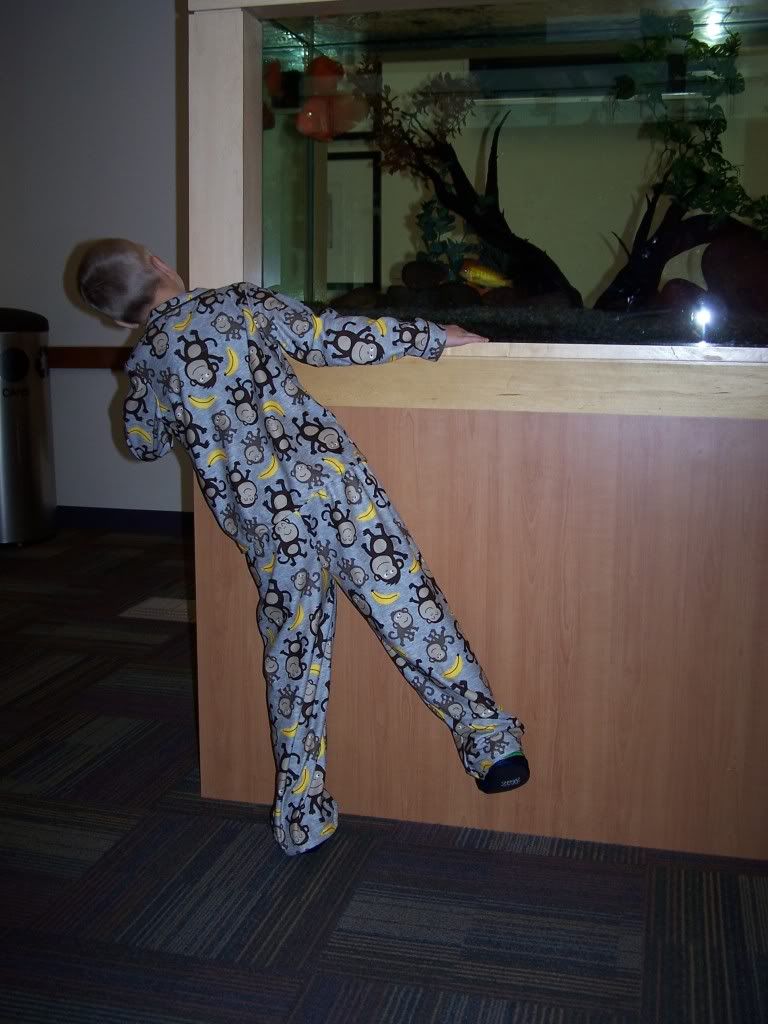 But, I believe that sometimes reality is full of optimism and hope.  I do live in a place where home is where the heart is.  My mom taught me that.  She always told us that we could make anywhere into a home – take some pictures, snacks, toys and, most importantly, family – and a home is created, no matter what the circumstances.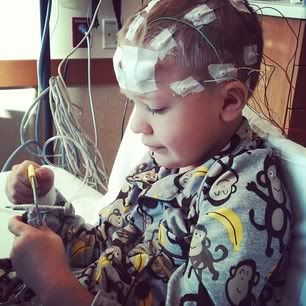 So, when I knew that Ethan and I would be in the hospital for three days for his 48-hour EEG study, I immediately started thinking of what all I would take – movies, games, crafts, snacks.
Today when we arrived, Ethan's room was immediately transformed into a happy, fun place.  The nurses smile each time they come in and see us watching a different movie, playing with a different toy, or eating a new snack.  Home is where the heart is.  And, while a part of my heart is with Summer and Gabriel, missing them like crazy today, Ethan does not know that.  What he knows is that we are on vacation.  Yes, vacation in a hospital room.  Call it being a dreamer or an optimist.  I call it being a mom.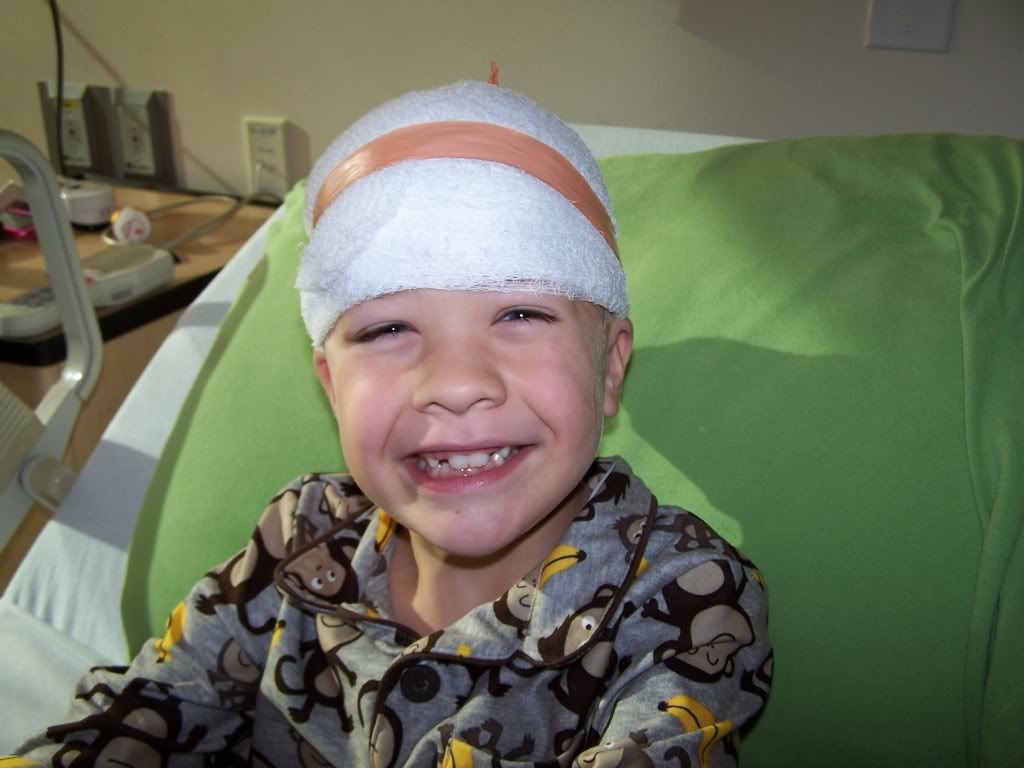 These cookies always remind me of home.  I love making them, and my family loves eating them.  There is just something about them…. I am not sure if it is because they are little and cute or because they are filled with yummy goodness – chocolate chip cookies and frosting.  I do know that baking…and especially eating…them leads to a little utopian world filled with day-dreaming and happy thoughts.
I originally found this recipe on Food.com. I made some adaptions and created the cookie into mini cookie cups instead of big cookies. You can change the color of the frosting to make them into a great treat for any occasion.
Ingredients
1 cup butter
1/2 cup sugar
2/3 cup brown sugar
2 eggs
1 teaspoon vanilla
2 cups plus 4 tablespoons flour
1 teaspoon salt
1 teaspoon baking powder
1 teaspoon baking soda
2 cups semi-sweet chocolate chips
Instructions
Preheat oven to 350.
Add mini cupcake liners to a mini muffin pan.
Beat together butter and sugars.
Add eggs and vanilla, mixing until combined.
In a separate bowl, mix flour, salt, baking soda, and baking powder.
Add dry ingredients to the batter and mix until well blended.
Stir in the chocolate chips.
Using a cookie scoop, add one small scoop to each muffin tin.
Bake for 10 minutes.
Remove from oven and immediately make a small indention in the top of the cookie. I use a tablespoon measuring spoon to make the indention in each cookie cup.
Remove to a wire rack and allow to cool.
In the meantime, mix together your favorite frosting (I used cream cheese).
I alternated a small amount of each color and then piped it into the cookie cups to create a slight swirl. You can also put the colors in separate bags and then stack both of them into one giant bag, which holds the decorating tip.
Serve to a happy, hungry family to create your own little home away (or at) home.
http://cookingformykids.com/2011/12/07/home-away-from-home-recipe-candy-cane-cookie-cups/
As you can tell by the pictures, Ethan is doing great. We will find out more tomorrow morning when his doctor reviews the EEG from the first 24 hours and then comes to visit with us.  If they have already received the information that they need, then we might be able to go home early.  We are hoping and praying for that.  As much as I do love creating a home away from home for my sweet youngest angel boy, my heart will not be complete until our family of 5 is back together.
Have a happy day!