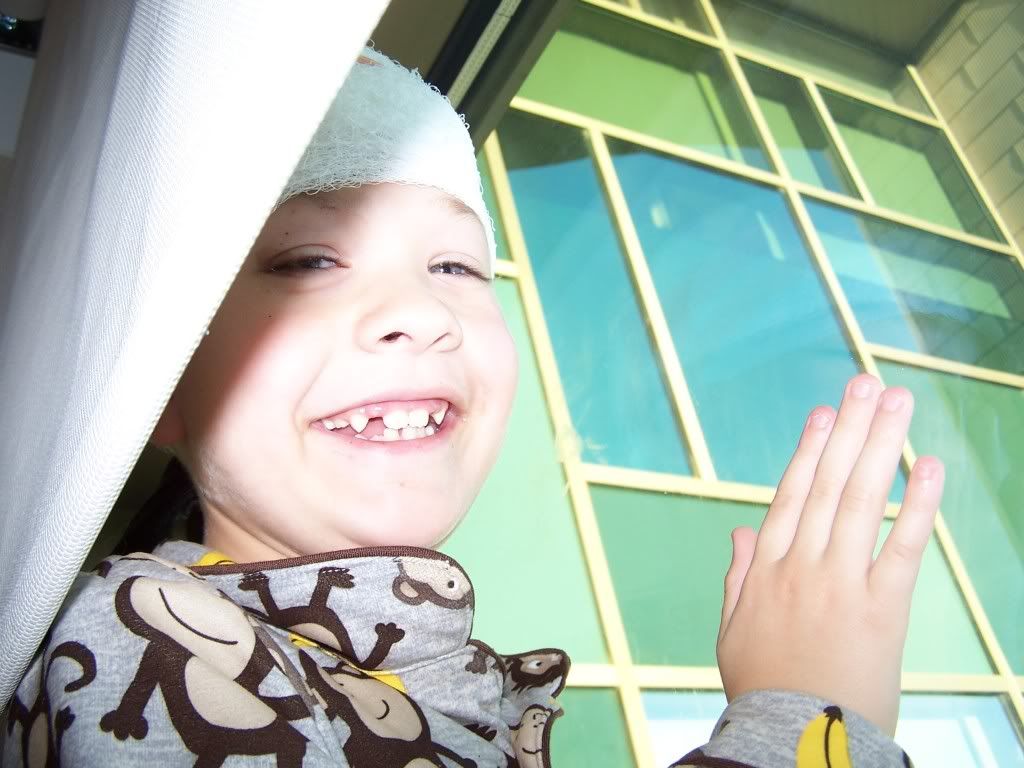 We received some good news regarding Ethan's health today.  The biopsy and lab results from the endoscopy all came back normal.  The biopsy did show mild inflammation, due to the ulcer and reflux, but there were no abnormalities.  And, the lab work showed that he is not deficient in anything, nor is he lactose intolerant.
We will still have to monitor the ulcers and esophagitis, but, for now, we believe that the medicine is doing its job.  Ethan has been doing great and has not had any choking or chest-grabbing incidents since he started taking the medicine last week.  We will go back to the doctor in two months, and then do another endoscopy in 2-3 months, as well.  Until then, we will continue to take the medication, lowering the dosage periodically.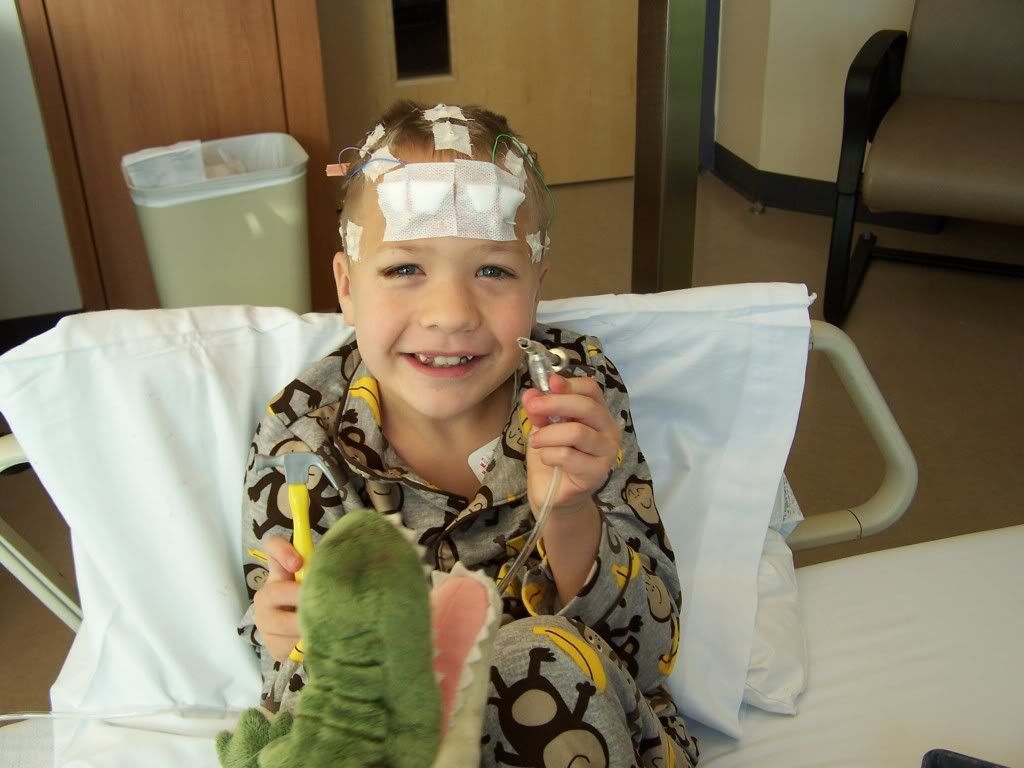 Ethan's GI doctor truly is one of the world's best doctors.  He personally called me to go over the lab results.  In addition, he had heard that Ethan was in the hospital.  There was total and complete kindness and compassion in his voice when he ended the call by telling me to, "hang in there".  He has been such an answered prayer.
As I mentioned in an earlier post today, we are in the hospital for the 48-hour EEG study  Ethan has done great.  The leads on his head are glued on and wrapped up so that he cannot pull them off.  Toward the end of the day, his head really started bothering him, so they ordered some medicine for him to help his headache and control the itching/irritation.  That did the trick, and now he is sleeping peacefully.
Thank you so much for all of your thoughts and prayers.  We truly, truly appreciate it.