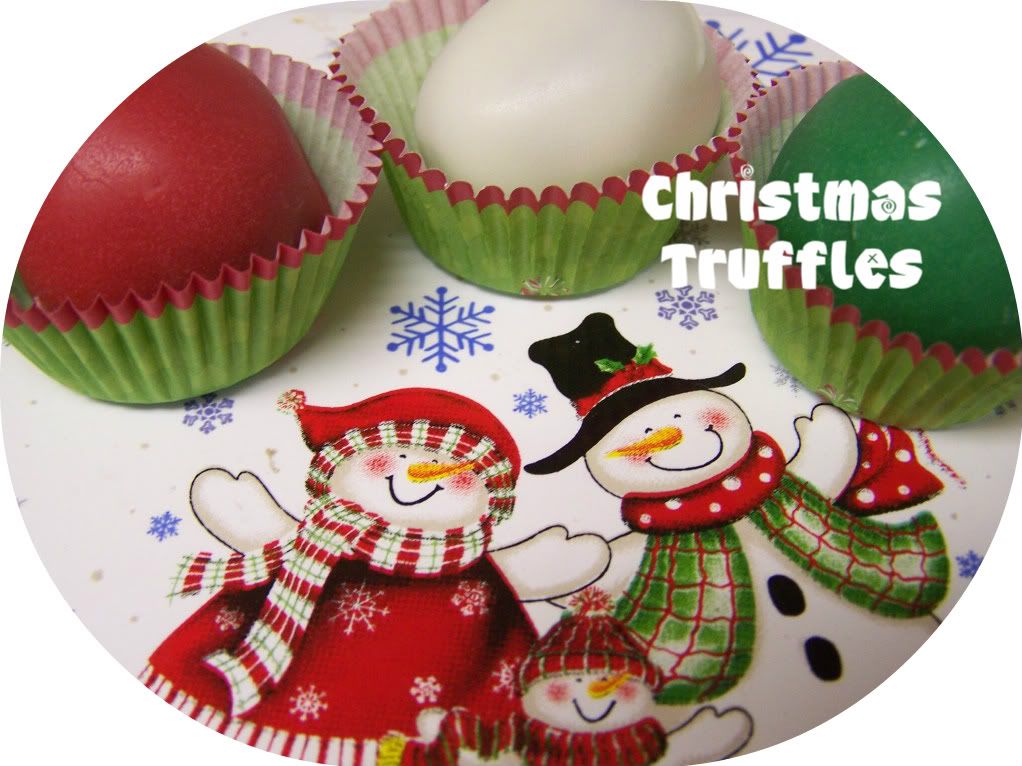 I sent a message to my sister last weekend and told her that my goal was to not use the words stressed, busy, or overwhelmed this holiday season.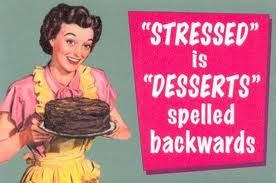 After I sent that message, I read a beautiful post by Dine & Dish and then another one by Enjoying the Small Things.  And, I realized that I was not alone in that light bulb moment of embracing the beauty behind the holiday season that can sometimes seem to hold some moments of stress, being busy, or feeling a little overwhelmed.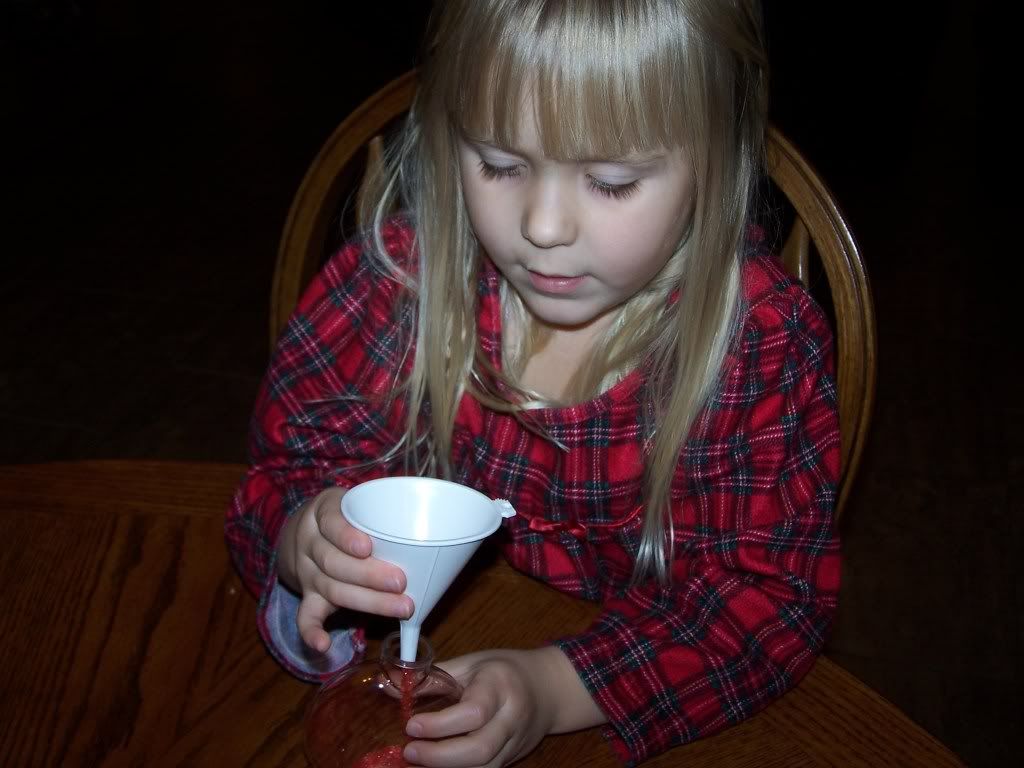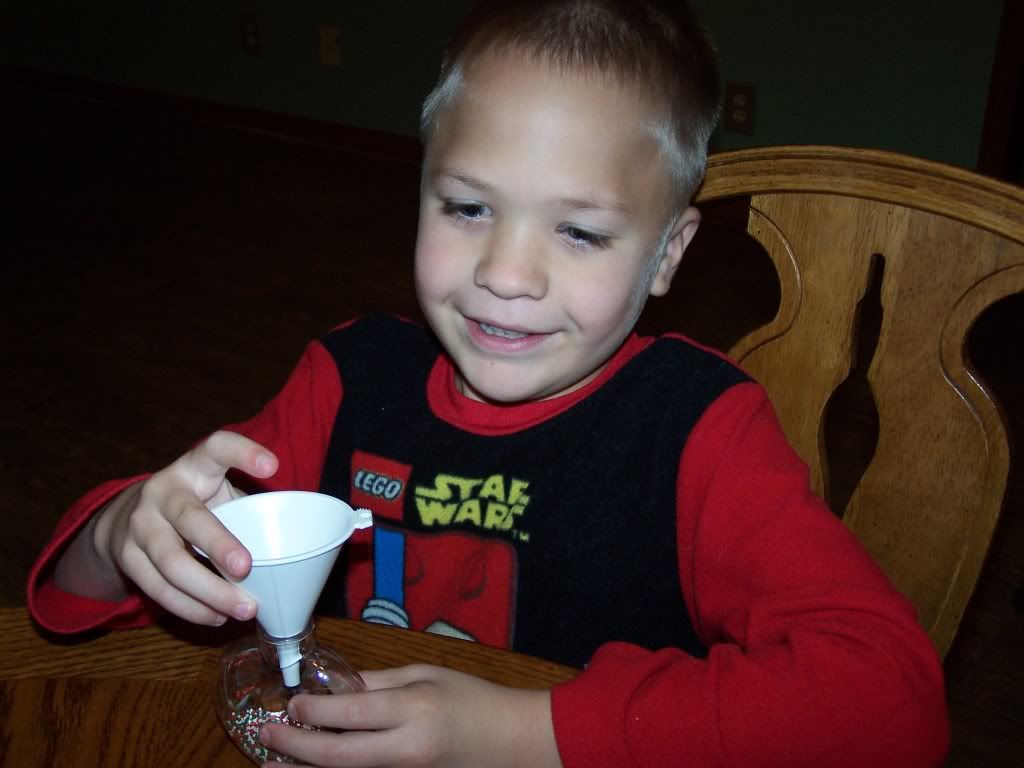 Being busy this time of the year is a blessing.  Having people who need me, rely on me, and love me is a gift.  There is so much sadness in December, and there are people who do not have full lives who would likely love to be busy enough to feel stressed or overwhelmed by the fun, simple things in life such as baking, buying gifts, wrapping presents, and attending holiday parties.
So, when I was having my baking marathon yesterday, I embraced it.  I enjoyed it.  I knew that I was making sweets for some people who really, truly deserve it.  And, I was picturing their smiles as they saw some of their favorite things on the dessert buffet table.
When I was making these Christmas truffles, I was reminded of how, when I first started making them, I did not enjoy it at all.  I did feel stressed and overwhelmed, totally out of my league and frustrated that something so simple was causing me such baking grief.  And, then my mom shared some little tips with me.
So, yesterday, as Sean looked over his shoulder as I was dipping the truffles in the candy coating, I could not help but smile when he said, "Those look really good.  Last year, I thought that you had a hard time making them."  Yes, yes, I did.  I remember saying that I would never make them again.  But, yesterday, I just smiled, knowing that there is a secret to enjoying the holidays while feeling busy, overwhelmed, or stressed, just as there is a secret to dipping truffles and making it look easy.  Sharing, giving, loving what you do…and remembering that to everything there truly is a season.
Ingredients
1 package Oreos
1 8 ounce package cream cheese
Candy melts - red, green, and white
Styrofoam blocks
Instructions
In a food processor or blender, crumble Oreos until they are just thick crumbs.
Pour into a bowl, and add the cream cheese.
Using clean hands, mix the cream cheese with the Oreos.
Once mixed, roll the mixture into small 1 to 1 1/2 inch balls.
Stick toothpicks into each ball, and place them onto a baking pan.
Put the baking pan into the freezer for about 10 minutes.
Melt the candy melts according to package directions. I poured mine into 3 separate bowls, for each color, and microwaved each bowl for 2 minutes. It was the perfect consistency.
Remove the balls from the freezer.
Dip one ball at a time into the candy melts.
Immediately place the toothpick into a Styrofoam box. I bought some at Michaels, in the floral section.
The truffles will start drying rather quickly. If you run out of room on your Styrofoam boxes while the truffles are cooling, place the remaining balls back in the freezer for 5-10 minutes while the truffles cool. If the candy melts start to harden, stick the bowl back in the microwave for about 1 minute.
Repeat the dipping step until all of the balls have magically transformed into Christmas Truffles.
http://cookingformykids.com/2011/12/05/to-everything-there-is-a-season-recipe-christmas-truffles/
Enjoy!
Come join the fun at the My Baking Addiction and GoodLife Eats Holiday Recipe Swap sponsored by OXO.
I shared this recipe at Hugs and Cookies, Frugal Antics, Skip to My Lou, A Southern Fairytale, Delightfully Dowling and Add a Pinch.