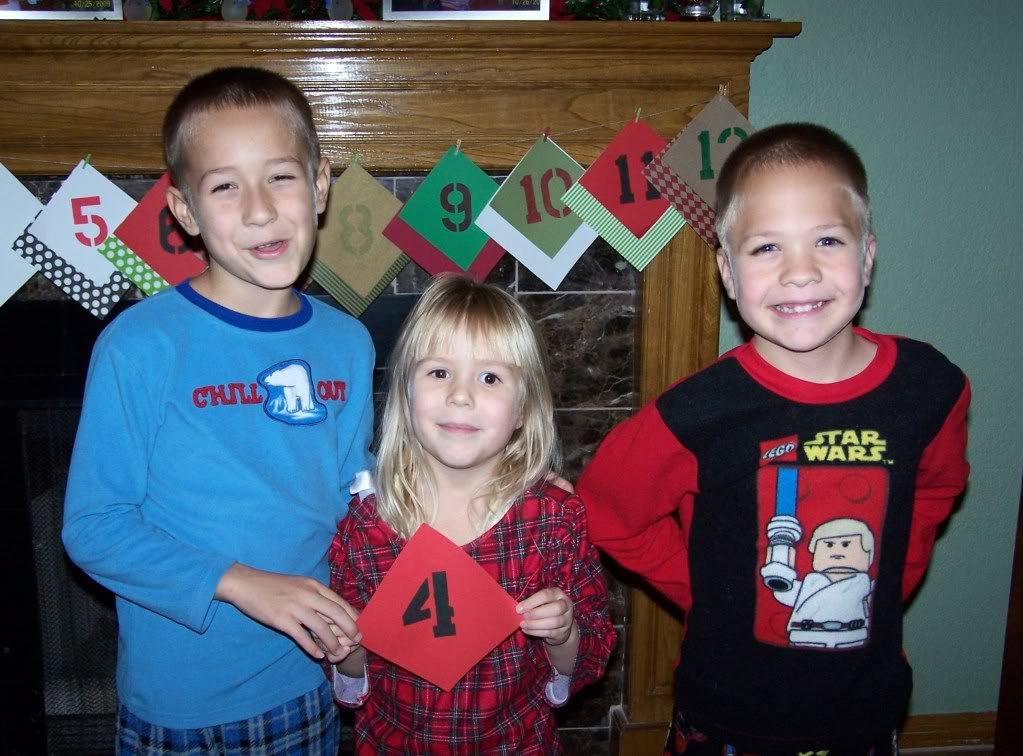 Today's clue was:
"Let's make some ornaments and maybe a card.  And, just in case we work too hard.  How about some brownies in the shape of a Christmas tree, as we sit and play some Wii."
We did not get to do everything exactly as I had planned because I was baking all day.  We did get to sample the sweets that I baked, but we did not have time to make the Christmas tree brownies.  And, unfortunately, I did not play a single second of Wii today, but Sean took over and played my share with the littles.  As I said yesterday, it is not about following a specific clue each day.  It is about setting aside the time to make some special memories.
Usually what is more important than what we did not get to do is what we did get to do.  And, we did make these precious ornaments.  I first saw some similar ones on Pinterest, and I knew that I wanted to make them with my littles.
I bought clear ornaments, paint, ribbon, and different types of sprinkles.  We already had the stencils.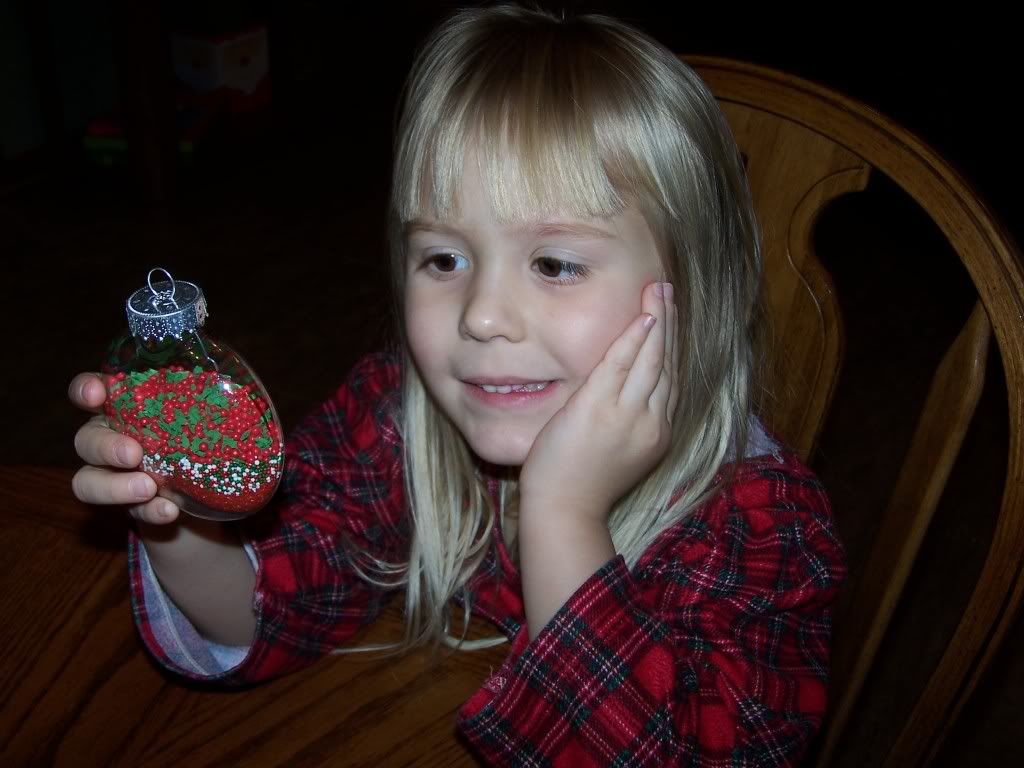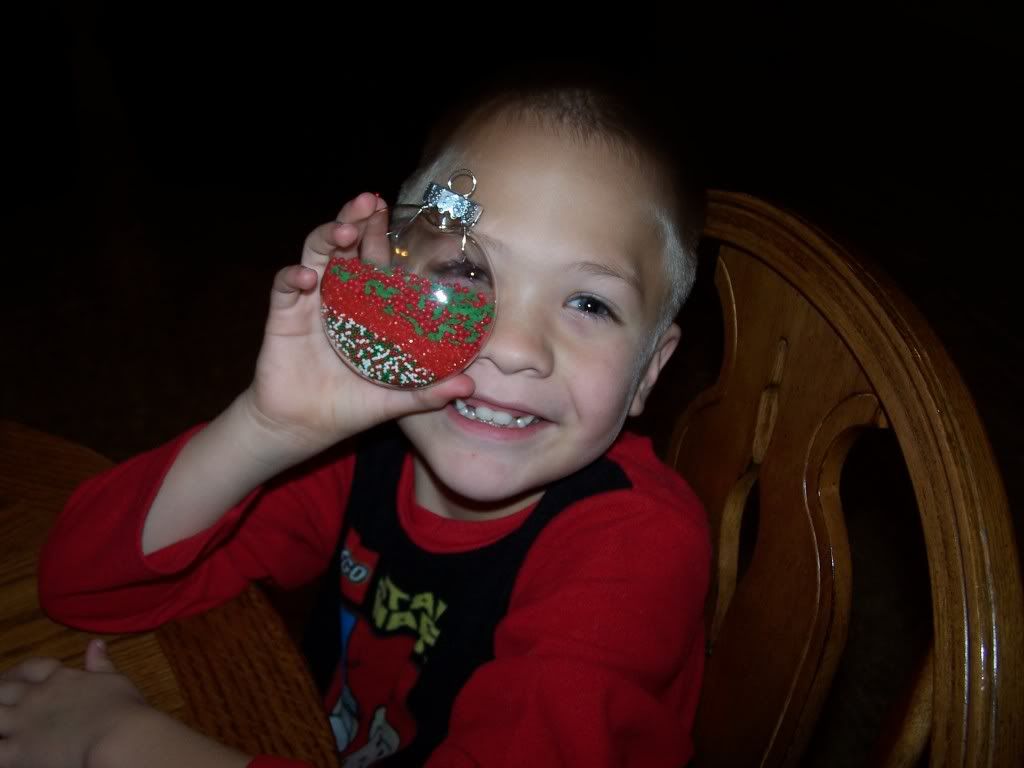 We opened up the ornaments and put a funnel in the top.  They each chose which sprinkle that they wanted to go first, and I poured it in.  When we finished, they had three layers of sprinkles  I put the top back on, and then I stenciled their letters on with paint in their color.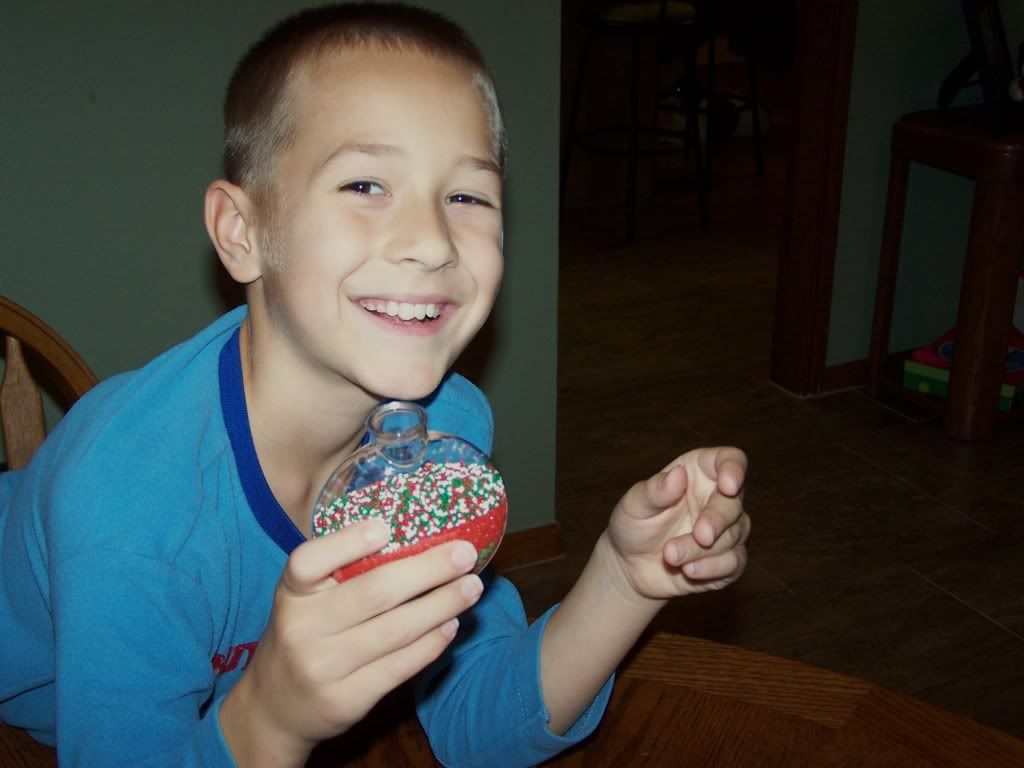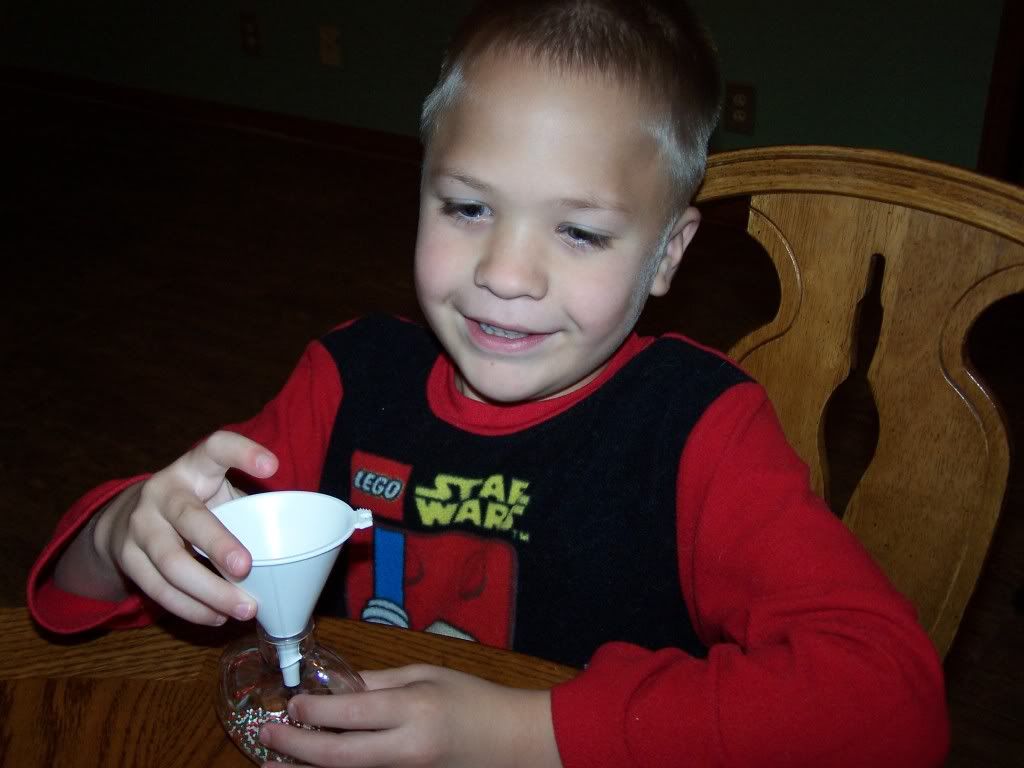 For Gabriel, we did a blue G.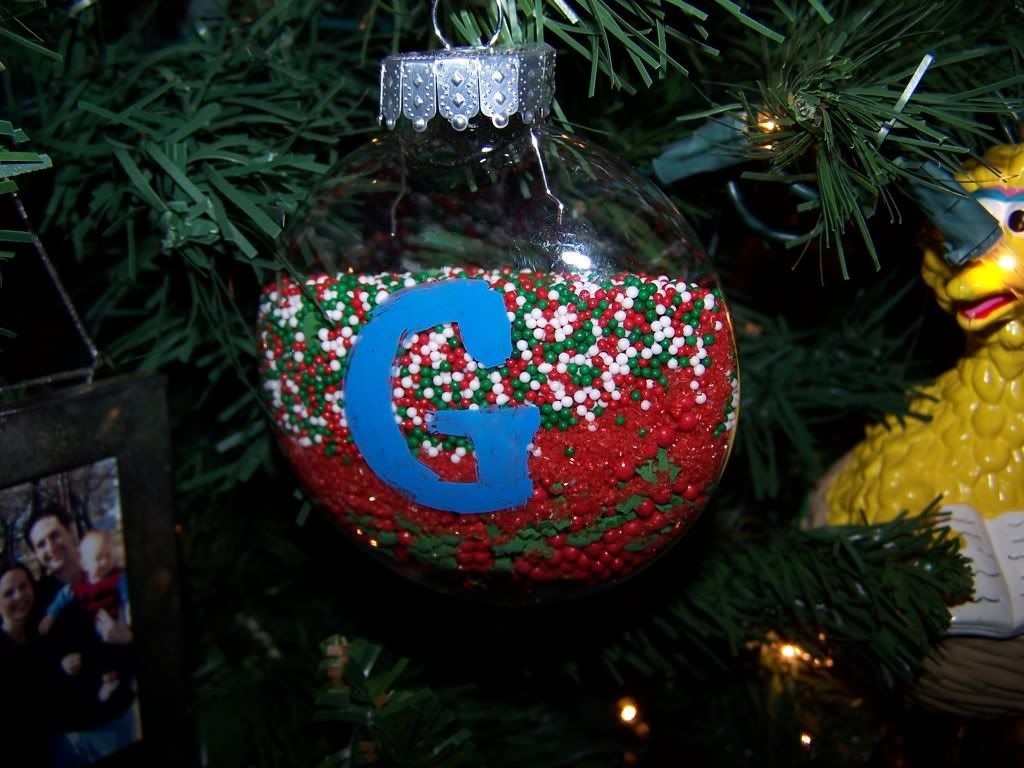 For Ethan, we did a green E.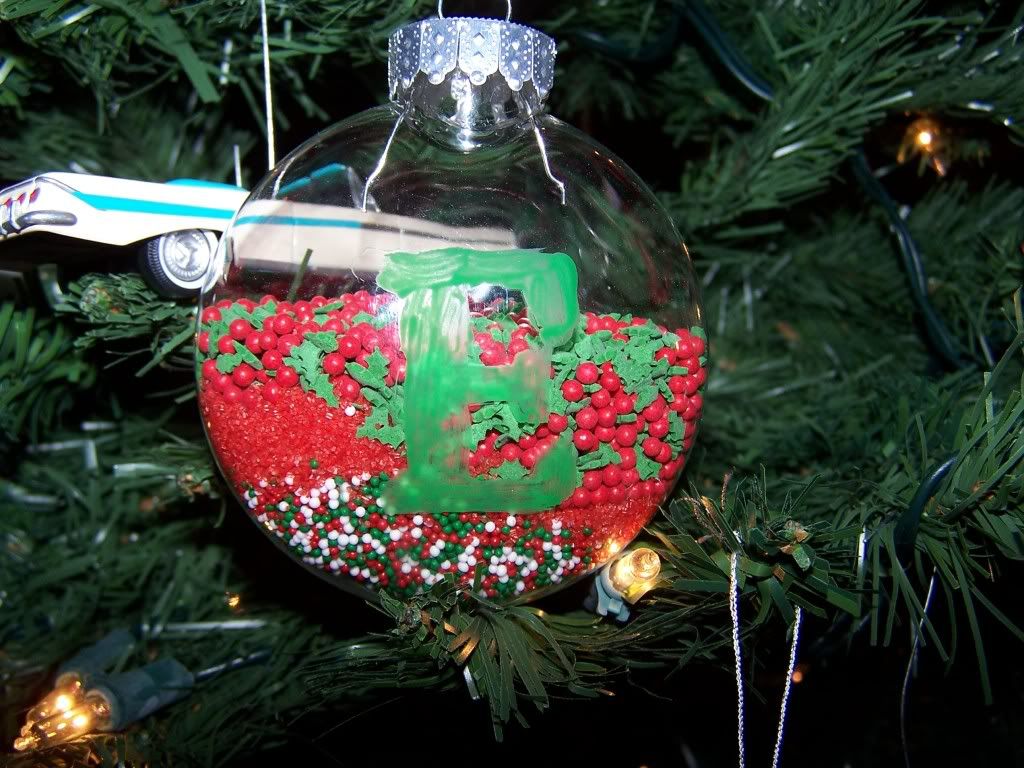 And, for Summer we did a pink S.
They were fun to make, and, just like my littles, to me, they are good and perfect in every way.