Today's clue was, "Santa letters we will write, as we drink something red, green, and white."
In all honesty, we did not get around to writing the letters because the littles chose to play Wii and watch Curious George. So, we will write them today.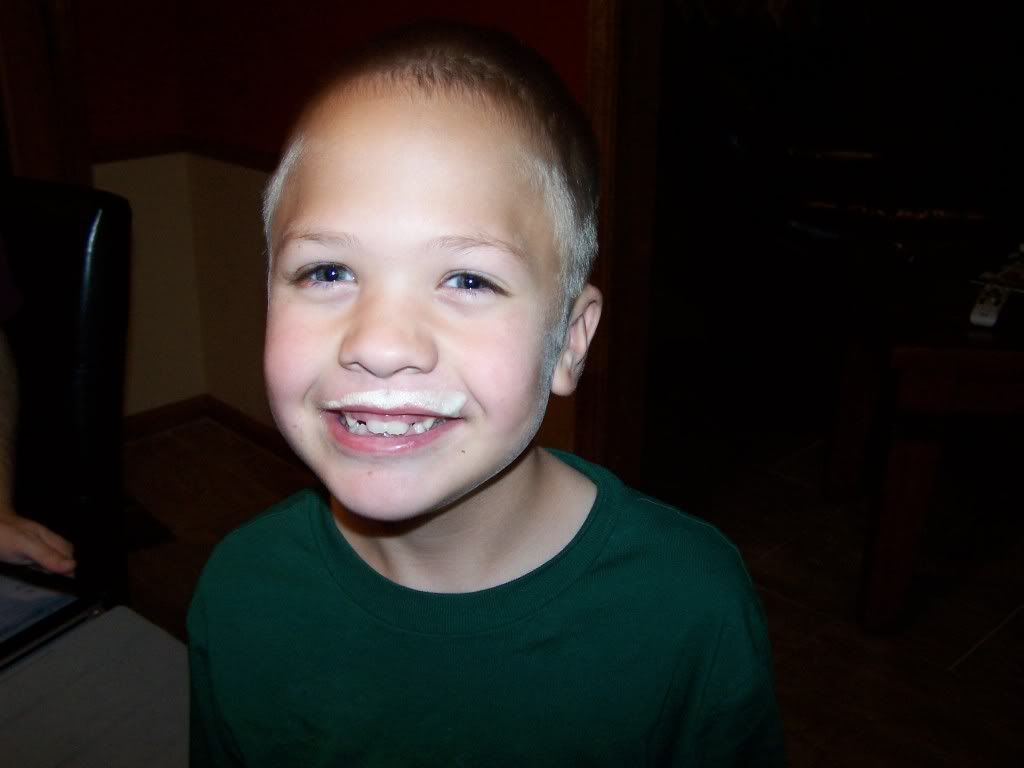 But, we did have our drink of red, green, and white, and it was delicious!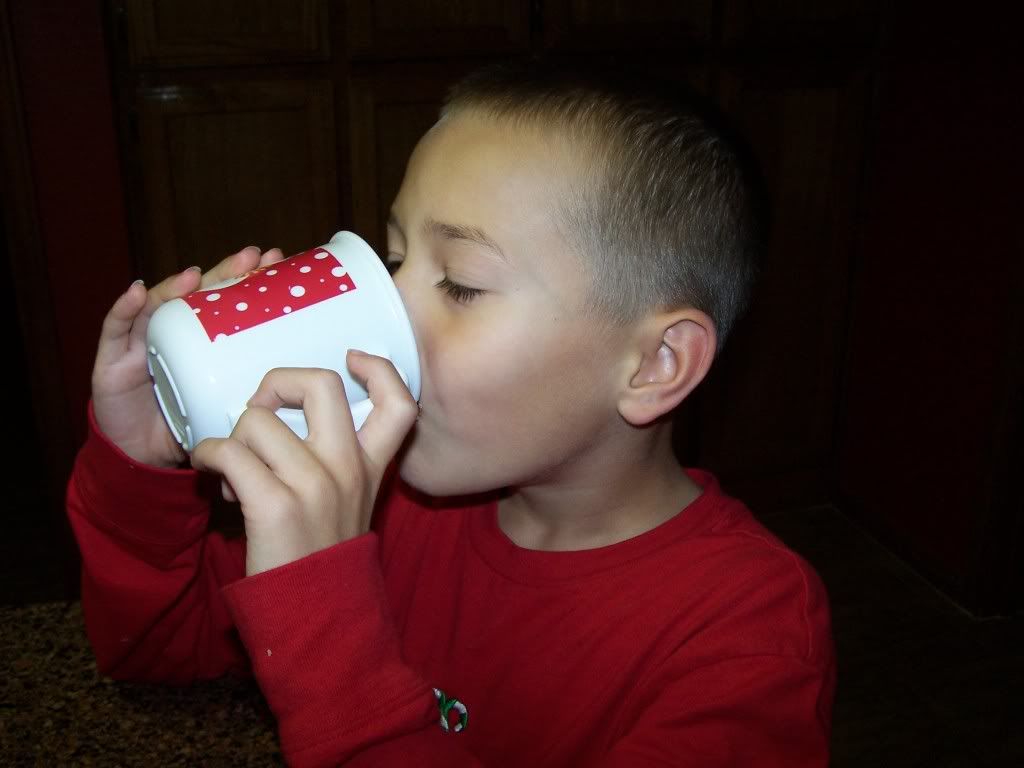 One of the things that I like about the Advent Calendar is that there is room for flexibility in it. I can go in one day and totally change the clue, switch the clues, or just adjust them, as necessary. Since they wanted to play games and watch a movie instead of write their letters, that was great. It is all about having fun and making memories. Moments that lead to amazing memories cannot be staged, they are created. And, those creations are the true beauty in it all.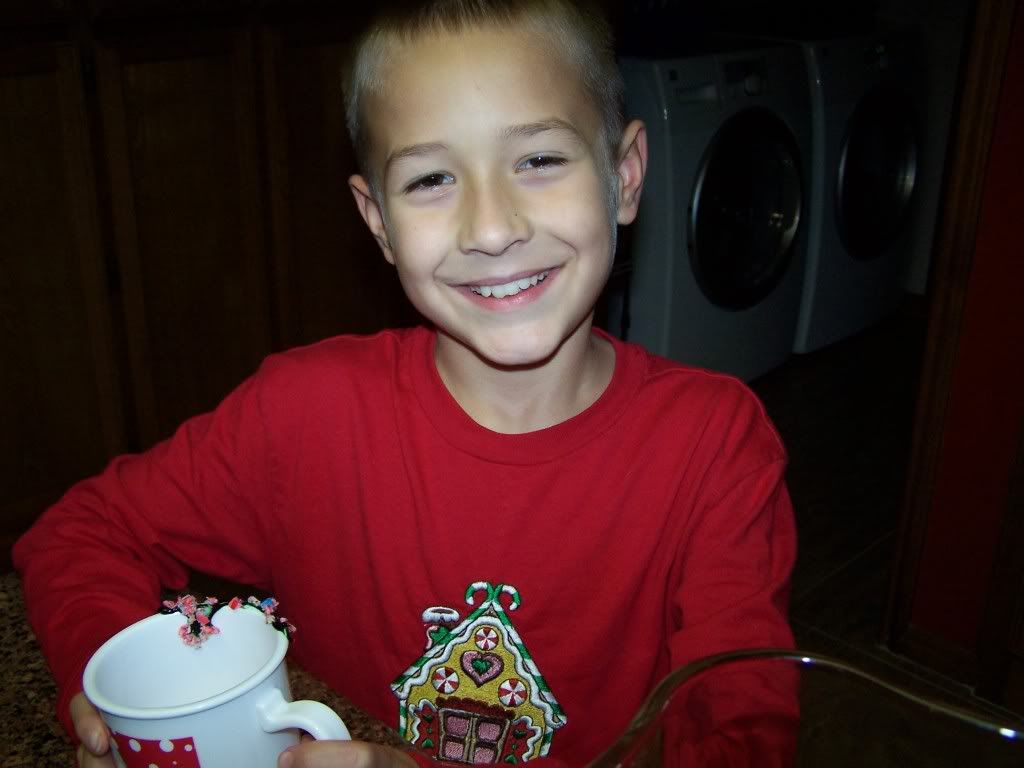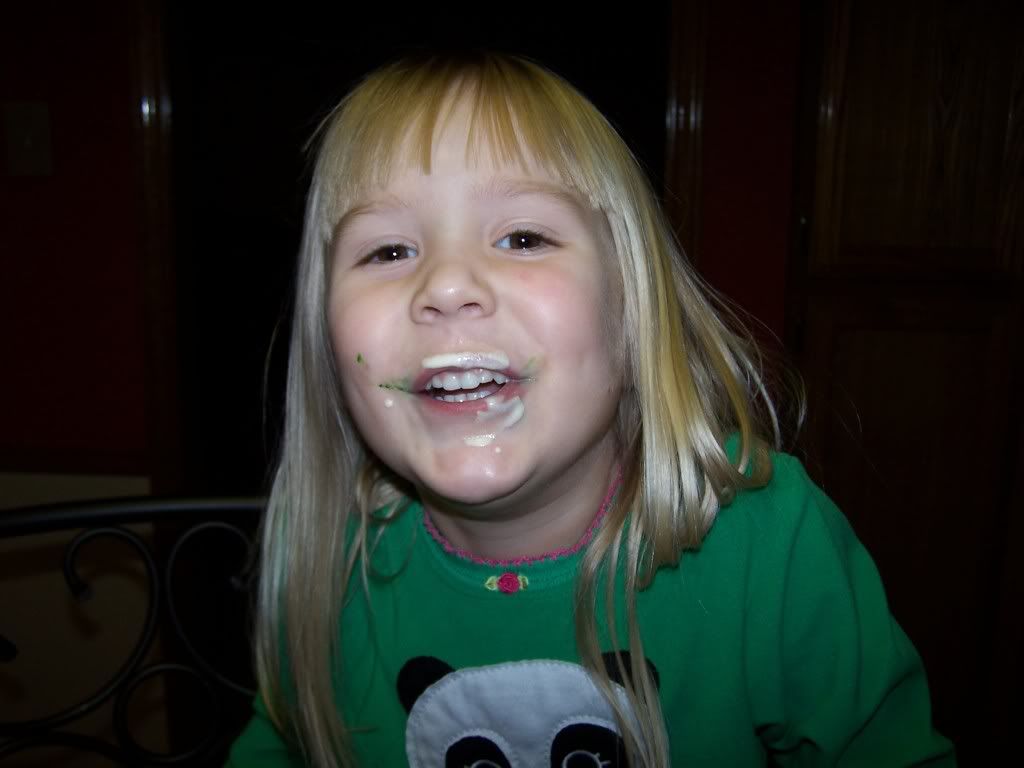 Everyone loved the Christmas Smoothie Shake. I originally found the idea here and pinned it. I adapted it, and I believe that a new Christmas tradition was magically created.
Ingredients
Ice Cream
1 pint whipping cream
2 teaspoons vanilla
1 cup sugar
1 can sweetened, condensed milk
3 eggs
1 cup whole milk
Smoothie
1 pint frozen or fresh strawberries
1/4 cup water
Decorations
Green gel
Crushed cherry peppermints
Instructions
Ice Cream

Blend together the whipping cream, vanilla, sweetened condensed milk, sugar, and eggs.
Pour it into the container of your ice cream freezer.
Add 1-2 cups whole milk to finish filling the freezer (adjust according to the size of your freezer).
Freeze according to the manufacturer instructions. Mine usually takes about 30-45 minutes.
Remove from container and store in the freezer until ready to use.

Smoothie

Remove the ice cream from the freezer to make sure that it is softened. If it is not soft enough, you can add a little milk and stir it around. I made the smoothie right after freezing the ice cream, so it was still nice and soft.
Blend together the strawberries and water. If you use fresh strawberries, you might want to add some sugar.
Add green gel to the rim of each glass or cup.
Turn it over into the bowl of prepared crushed peppermints. Or, just add a few around the rim, pressing them in with your fingers.
Add a scoop or two of the softened ice cream while pouring in about 1/4 cup of the strawberry slush.
The ice cream and strawberry sauce will combine slightly, and that is what makes it perfect.
http://cookingformykids.com/2011/12/04/advent-day-3-recipe-christmas-smoothie-shake/
Enjoy!
Come join the fun at the My Baking Addiction and GoodLife Eats Holiday Recipe Swap sponsored by Beanilla.
I shared this recipe at Hugs & Cookies and Eat at Home.