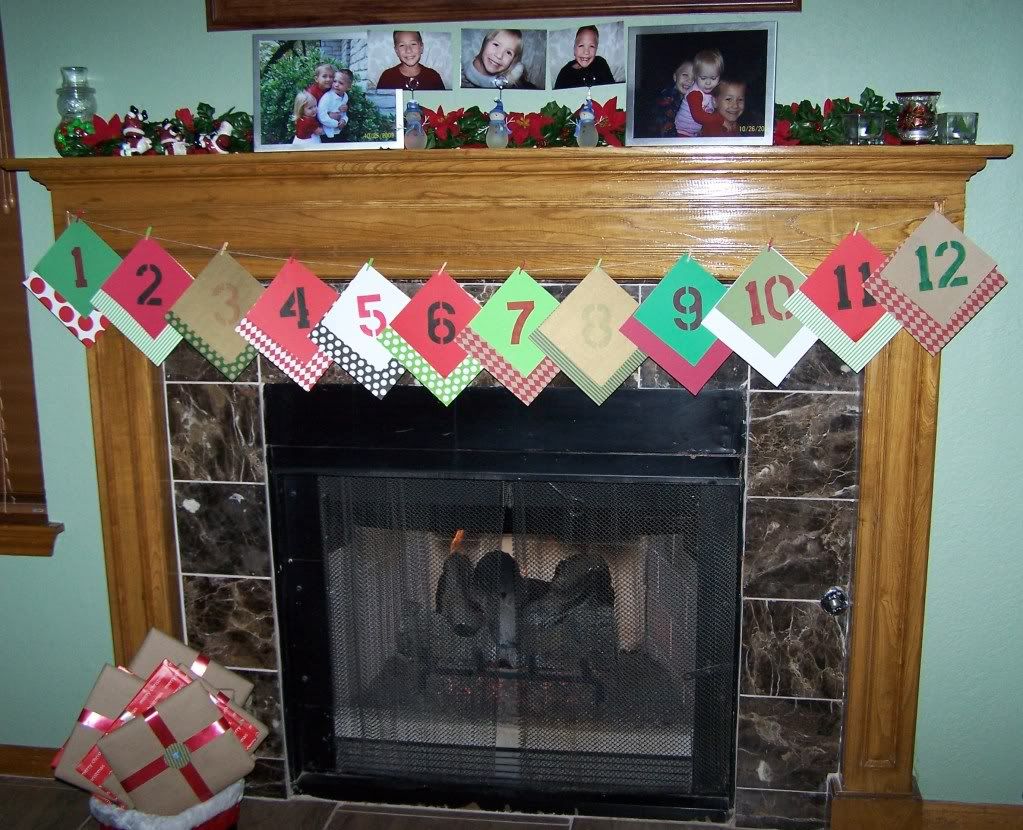 I have been trying to come up with a cute way to display our Advent calendar, count-down until Christmas.  We are doing the books every night, but we are also doing little gifts, events, crafts, or acts of kindness each day.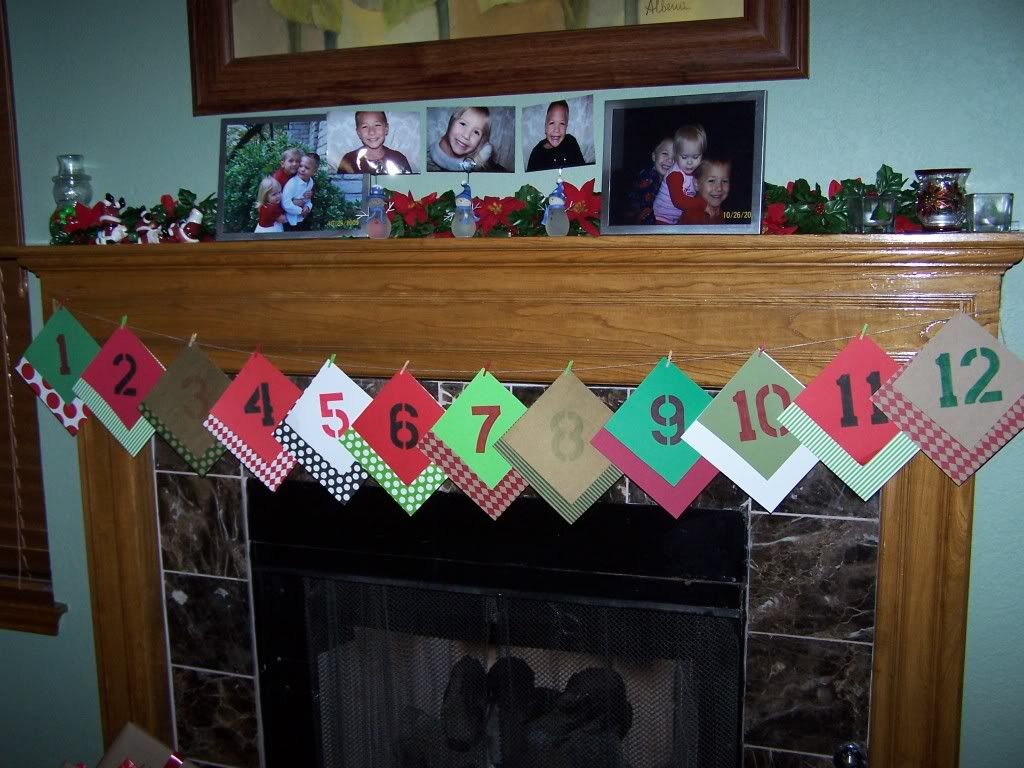 My main goals were to keep it simple, cute, and fun.  And, I believe that I accomplished my mission…even though I was seriously still putting it all together yesterday.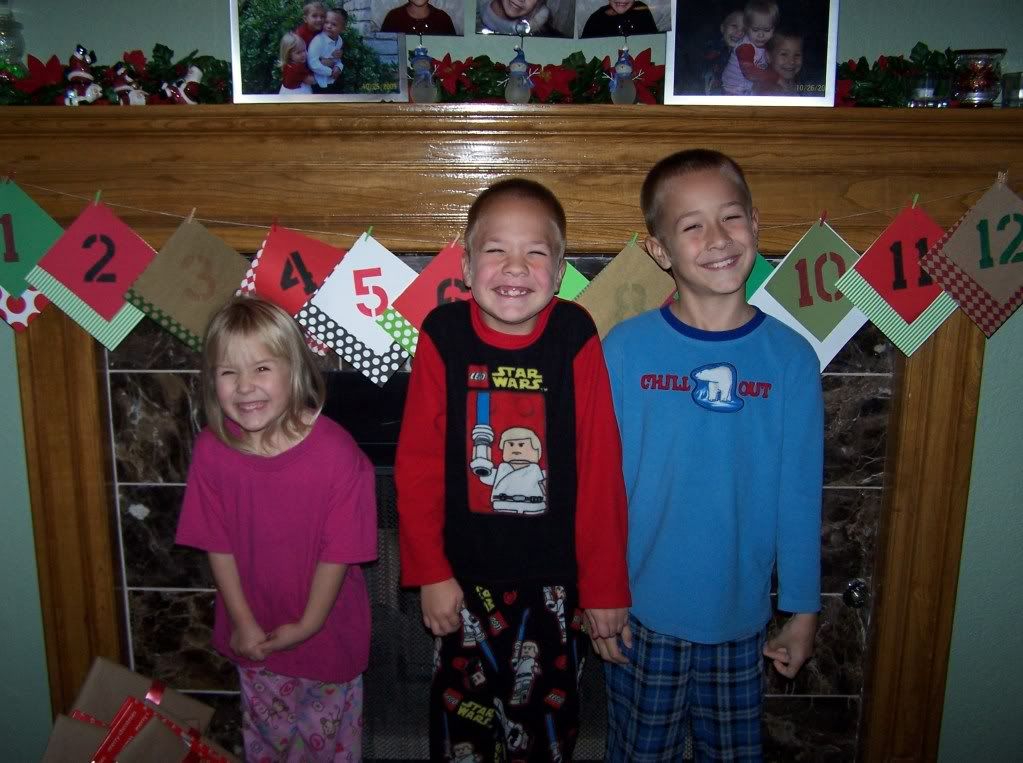 I stenciled numbers on card stock paper, and then I attached the paper with little tiny clothespins to the string that I pinned to the mantle.  On the back of each number is a little clue that details what that day's gift, event, etc. is.  For now, I just have 1-12 up.  Each day, we take that day's number, remove the clue, and turn it around so that it is just a blank page.  On the 12th, we will put up 13-24 to finish out the final 12 days until Christmas.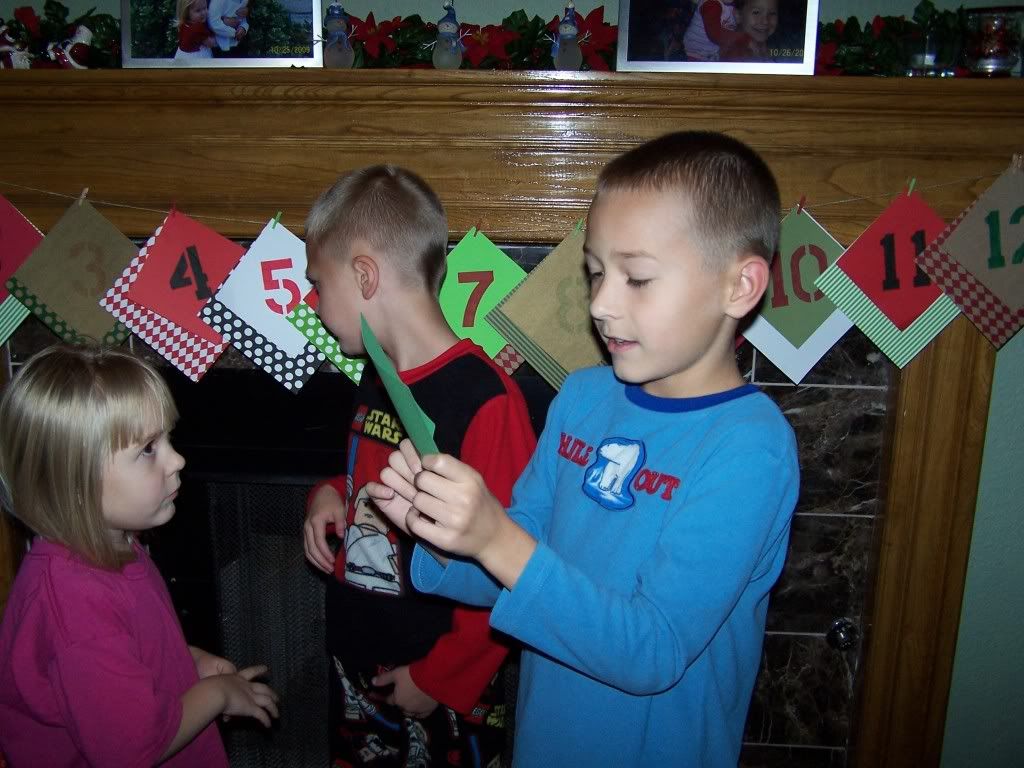 Yesterday, December 1, was "Something all cozy and new is waiting in your room for you."  They dashed to their rooms to find new Christmas pajamas, where they squealed with delight.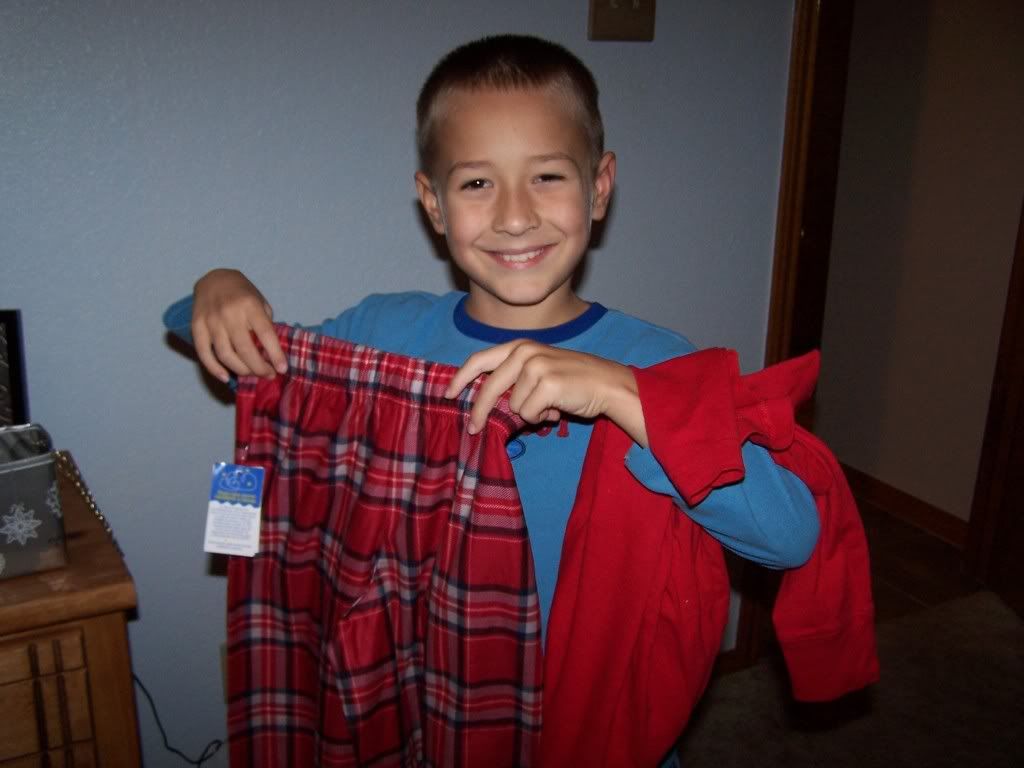 I am not sure who is looking forward to each new day more…the littles or me.  It is fun, it is joyful, and we are excited to be celebrating the month of December.
I have shared this post at Tidy Mom.