Okay, so in the interest of full disclosure, I wanted to answer a question that is sometimes posed to me.  "Do your littles really eat all of the food that you fix?"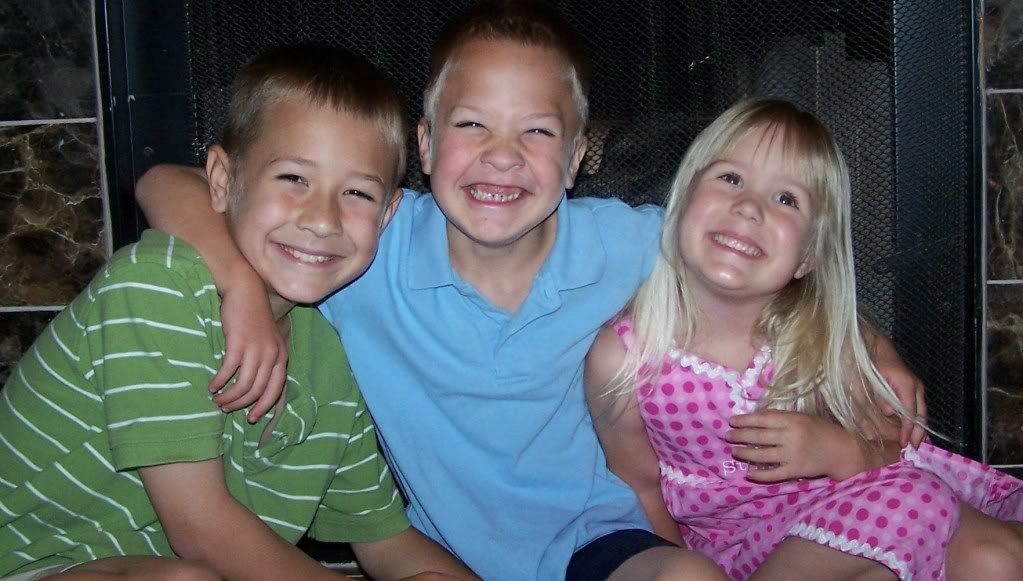 Well, the answers is yes…and no.
The boys will eat anything that I fix.  They do not always like everything, but they always try the food that I prepare.  Sometimes Ethan will turn up his nose at something until Gabriel takes a big bite of it for him, and then he will eagerly try it himself and say, "Mmmmm."  Of course they have their favorite things that they get excited about when they know that it is on the menu.  But, really, they are great about eating just about anything.
So, that brings me to Summer.  She seldom tries the things that I prepare.  She will eat little parts of it.  For example, if we are having spaghetti and meat sauce, she will just eat the spaghetti.  And, she frequently asks how something is being prepared.  Tonight I heard Sean say, "Summer, do you want corn?"  She said, "Is it cut off?"  He replied "Yes."  Her response, "No, I only like it on the cob."
I know that every parent decides to approach picky eaters in different ways.  We have taken the path of least resistance.  I do not prepare special meals for her.  She just makes due with the bits and pieces of our meals that she does like.  Recently, she has been trying new things, and we always praise her for that.  When she does decide to try something new, she often likes it.  And, you know what?  Even when she doesn't, she always ends up full and satisfied.
The one thing that is a hit all the way around the table is fruit salad.  Even though my girl does not have the healthiest diet in the house, she loves fruit.  Loves it.  Always has.  So, fruit salad or just plain 'ole cut up fruit frequently appears on our dinner table.
And, when I do something special like put it in a waffle cone and put some whipped cream on the side, I become the best chef in the world in the eyes of all three of my littles.  See…sometimes it is just the little things in life that bring about the greatest joy.
Ingredients
Fruit Salad
1 carton strawberries, cut up
3 apples, cut up
1 orange, sliced
1 cup grapes, cut in half
1 container raspberries
1/2 lime
1 tablespoon honey
Whipped Cream
1 pint heavy whipping cream
1/4 cup sugar
1 teaspoon vanilla
Serving Bowl
6-8 waffle cones
Instructions
Fruit Salad

Cut up all of the fruit and add to bowl.
Squeeze lime over the fruit.
Drizzle with honey.
Gently stir to combine.

Whipped Cream

Add the heaving whipping cream to a bowl.
Beat with an electric mixer on low speed.
Slowly add the powdered sugar and vanilla.
Continue to beat for 8-12 minutes, until stiff, fluffy peaks start to form.

Putting it Together

Scoop fruit into the waffle cone.
Top with whipping cream.
http://cookingformykids.com/2011/11/17/the-truth-recipe-fruit-salad/
Enjoy!
Come join The Salad Social at TidyMom sponsored by The International Olive Council's Add Some Life" in your blog post. 
I shared this recipe at Hugs & Cookies and A Little Nosh.