I just now talked to the nurse for Ethan's GI doctor.  And, we have great news!  The ultrasound was perfect, which means that all of his organs looked great.  Given that this has been going on so long, that was one of the biggest concerns…that something had been missed that he might have had since birth.  Knowing that all of his organs are perfect and functioning at full capacity is a huge blessing and a huge relief.
The test did indicate that there was some mild thickening in the fold of his stomach.  It likely indicates inflammation.  We had already scheduled the endoscopy for Monday, November 28, just in case.  The doctor does want us to keep that appointment because that is the procedure that will determine if he has been refluxing and if he has any damage to his esophagus.   While we are hesitant to keep running tests, we also would like a definitive diagnosis before starting any medication to treat symptoms, given that we have done that so often in the past.
This morning, I scheduled his speech evaluation for the possible verbal apraxia.  That appointment is on Monday, November 21.  The evaluation is an hour, and the therapist will determine if he has verbal apraxia or something else that they can help with extensive therapy.
On a personal note, please keep my cousin's (Julie) family in your prayers.  This morning they experienced one of the most heartbreaking things that a family can ever experience.  Their baby girl, Megan Grace, was born via c-section.  Her heart had stopped beating before she was born, so their angel was carried away to be in heaven before they ever had a chance to hold her.  We have known for a few months that she had health complications that were not going to allow her to live for more than a few hours.  But, knowing about it and actually facing it in real life today are two different things.  My heart is breaking for them.  They have remained strong and faithful through it all, stating last night, "It brings me peace knowing that our angel is in God's arms today."
In closing, I wanted to share what her mom had to say, because it is beautiful and gave me some peace.  She said, "As I have told everyone, God is using your family as an example to show others how to survive adversity. Our Angel is visiting with all her Great Great Grandparents now. I know the race is on to see who gets to hold her the most!"  I can picture my Papaw holding that baby girl, and the thought of that has given me some peace today.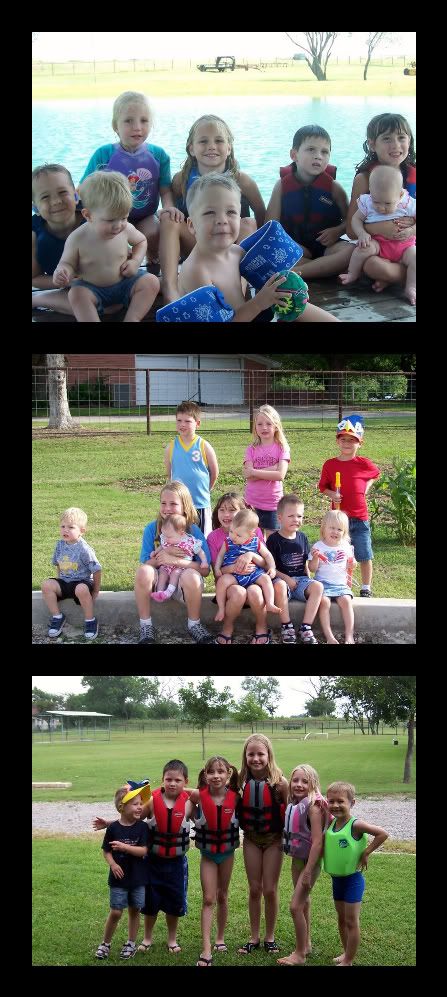 Thank you again for all of your thoughts and prayers.  We truly, truly appreciate it.