I love November.  Of course, in my typical fashion, I do love at least one thing about every month.  But, November truly is one of my favorites.  I love the weather, the family togetherness, the football, and Thanksgiving.
Actually, I put together an early Thanksgiving for my family last week.  And, while it felt a little odd making a Thanksgiving meal with no parade or football game on the background, it was still fun and peaceful and just joyful, in general.  I loved the wonderful smells of turkey, dressing, and pies coming from my kitchen.  And, I really enjoyed the calm of it all, as Summer sat, watched, helped, and kept me company.
And, while I enjoyed an early Thanksgiving with my family, it reminded me of a couple of things.  First of all, we can and need to be thankful every day.  We talk about it a lot during November, but it is something that should be discussed, not just during the fall, but throughout all of the seasons, too.  And, it also reminded me that a little day can be turned into a big event, simply by transforming our kitchen, our table, our home into a magical day full of sweet surprises…something as simple as an early Thanksgiving.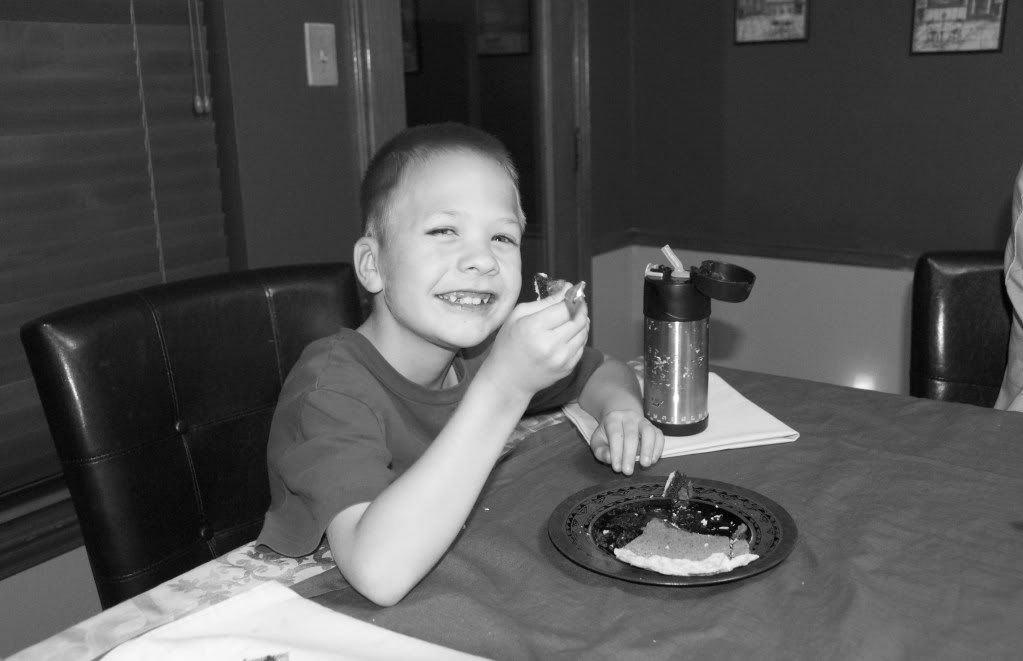 We had a great weekend.  And, some things happened to make us realize that we are so blessed, that we do have so much to be thankful for.  We hugged each other and our kids a little tighter, just knowing that these moments, these days, are special. Whether it is an official holiday sat aside to remind us to be thankful.  Or, just a conversation that takes our breath away, reminding us that it truly is the little things that add up to the big things, both of which equal a huge sum of thanksgiving, gratitude, peace, and joy for the family that has blessed our lives in so many wonderful, amazing ways.
Nonna's Cornbread Dressing
This is my mother's cornbread dressing. She created and perfected the recipe herself over the years. Just the smell of it takes me back home.
Ingredients
Cornbread
2 eggs
1 1/2 cups buttermilk
1/4 cup butter, melted
1 1/2 cups white corn meal
3/4 cup flour
1 teaspoon salt
2 tablespoons sugar
1 teaspoon baking powder
3/4 teaspoon baking soda
Dressing
2-4 quarts prepared cornbread (double the cornbread recipe)
1 cup celery, chopped
1 cup onions, finely chopped and sauteed
1 tablespoon poultry seasoning
1 teaspoon sage, optional
2 tablespoons salt
1/2 teaspoon pepper
4 hard boiled eggs, chopped
1 10 ounce can cream of celery soup, optional (if you omit this, add extra broth)
2 quarts fresh turkey broth, from prepared turkey
Instructions
Preparing the Cornbread

Preheat oven to 400.
Prepare cake pan or skillet by spraying with cooking spray.
Mix together eggs, buttermilk, and butter.
Add dry ingredients to a separate bowl, and stir to combine.
Whisk the dry ingredients into the egg mixture.
Bake for 20-25 minutes.

Preparing the Dressing

Preheat oven to 325.
Prepare large baking dish or roasting pan by spraying with cooking spray.
Blend together the cornbread crumbs and the seasonings.
Add the onions and celery.
Gradually add the broth, stirring lightly.
Add hard-cooked eggs and more seasonings, as desired.
Add additional broth, making sure that the consistency is slightly juicy, so that the dressing does not dry out when it bakes.
Bake for about 1 hour.
Serve with turkey and cranberry sauce.
http://cookingformykids.com/2011/11/14/november-goodness-recipe-nonnas-cornbread-dressing/
Enjoy!
I shared this recipe at Delightfully Dowling,  Make-Ahead Meals and A Southern Fairytale.