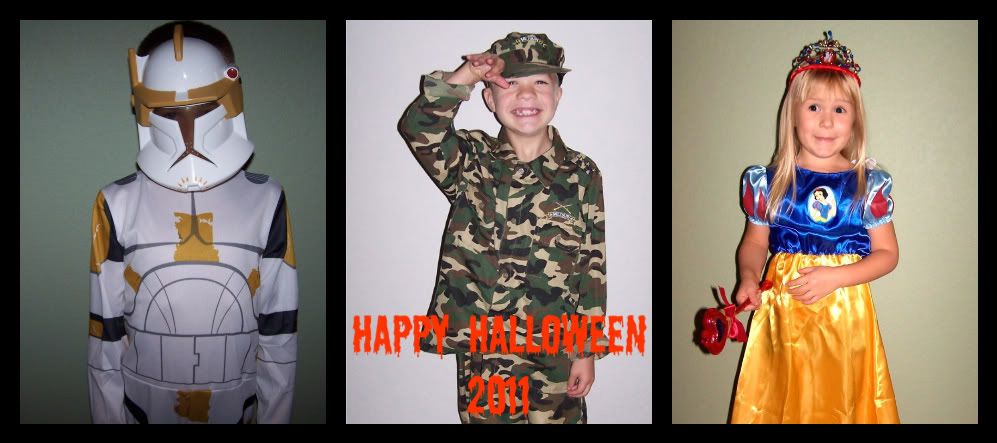 Happy Halloween!
My littles are beyond excited about trick-or-treating tonight.  So, I am trying to get everything done before they get home from school so that I can entertain them before the big event.
We have a tradition that we started several years ago.  My sister's family comes over for dinner.  We visit, eat, take pictures, and then head out to trick-or-treating.  We do it for fun…and for sanity…as all of the children have an unbelievable amount of energy by dinner time.  This way, they can focus on each other for a little while we get some good food in our bellies for the long night ahead.
Gabriel is Captain Cody (Star Wars the Clone Wars Storm Trooper).  He could not decide on a costume, and I was starting to panic because Halloween was approaching ever-so-quickly.  So, Ethan and I went to Halloween Express after his swallow study a couple of weeks ago.  I picked it out, and they told me that they did not accept returns.  Great.  I held my breath, hoping that Gabriel would like it…and…never fear…he absolutely loved it.
Ethan is an Army Man.  It was Gabriel's costume from last year, but it is the one that he chose, after going to multiple stores, looking at magazines, and looking on-line.  We are not sure if he really just loves his brother that much…or if he loves to salute people.  Either way, it is pretty cute.  And, the costume is perfect for him.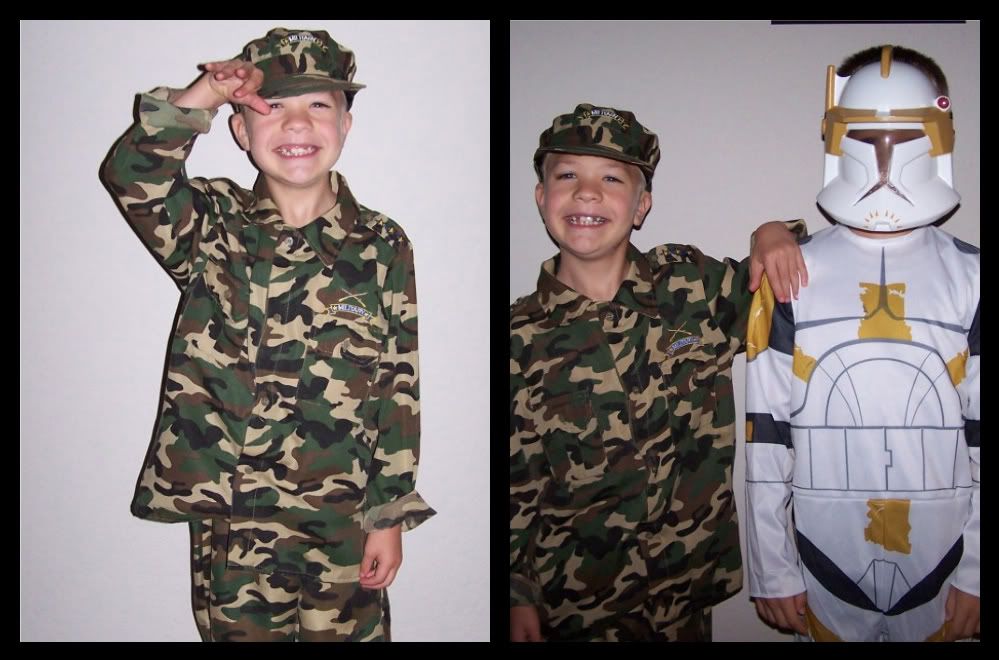 Summer is Snow White.  We looked and looked and looked for her, too.  We were actually about to come home and look on-line again when lights shone down on the costume that she wanted.   She ran to it and said, "This one is the one I want."  She tried it on as soon as we got home, and she said, "Oh, mommy.  It is perfect.  I always wanted to be Snow White."  Her smile was absolutely priceless.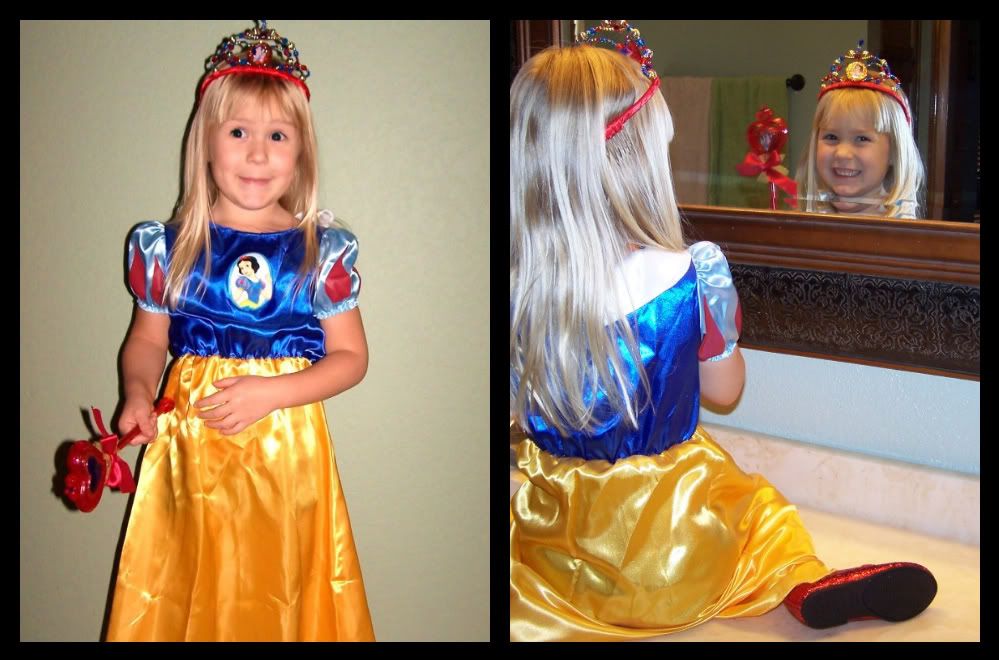 Yep, seeing the looks on their faces makes the crazy night oh-so worth it.  Getting to see the world through their eyes is honestly a privilege and an absolute joy.
So, we spent the weekend making foods to gear up for the big night.
Caramel apples on Thursday.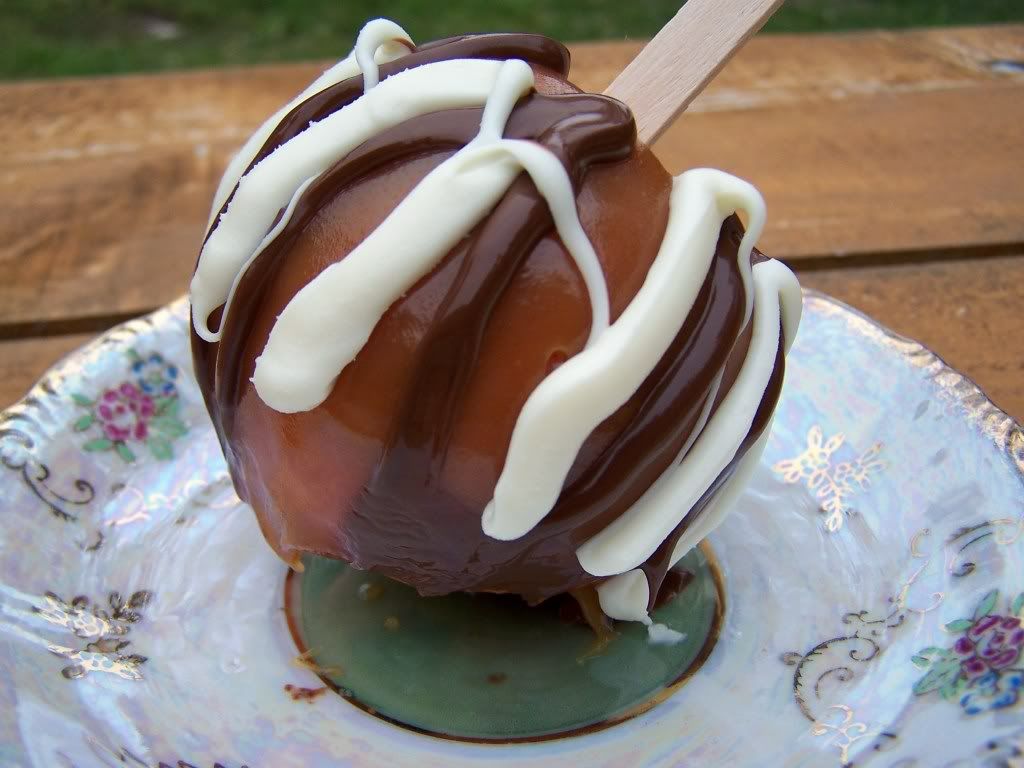 Jack-o-Lantern pizza on Friday.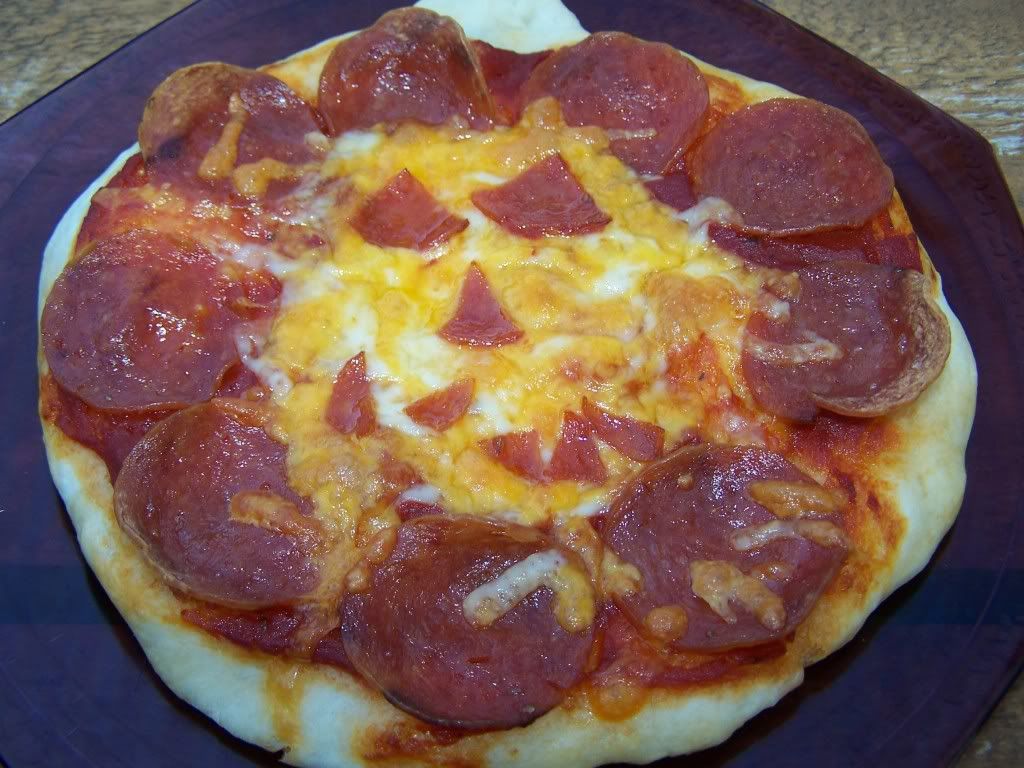 And, these pumpkin cookies on Sunday.
Ingredients
3 cups flour
1 cup sugar
1 1/2 teaspoons baking powder
1/2 teaspoon salt
1 cup butter
1 teaspoon vanilla
3 tablespoons heavy cream
1 egg
Instructions
Preheat oven to 400.
Prepare baking sheet by lining with parchment paper.
Add butter to mixer, and mix until whipped.
Slowly add the sugar, and mix until combined.
Add the egg and vanilla.
In a separate bowl, mix together the flour, baking powder, and salt.
Slowly add the flour mixture, and mix until combined.
Lightly flour working surface.
Roll out cookie dough, cut out with shapes, and place onto baking sheet.
Bake for 8-10 minutes, depending on how thick you make the shapes.
Remove from oven and place on wire rack to cool.
Decorate with favorite frosting (I used buttercream).
http://cookingformykids.com/2011/10/31/happy-halloween-recipe-nathans-sugar-cookies/
We have our costumes, we have had our fill of yummy food, and we are all ready for some trick-or-treating.
I am sharing this recipe at Home Savvy, The Girl Creative, Add a Pinch,  Frugal Antics, Keeping it Simple, Delightfully Dowling,  Make-Ahead Meals, A Southern Fairytale, Skip to My Lou, Reasons to Skip the Housework, Chef in Training, 2 Maids a Milking, Sweetology, Something Swanky, The 36th Avenue, Sweet as Sugar Cookies, Alli 'n Son, Bizzy Bakes, Simply Sweet Home, Tidy Mom, Six Sisters' Stuff, Be Different Act Normal, Gingerbread, Lamb Around, 30 Days, and Homemaking Haven.