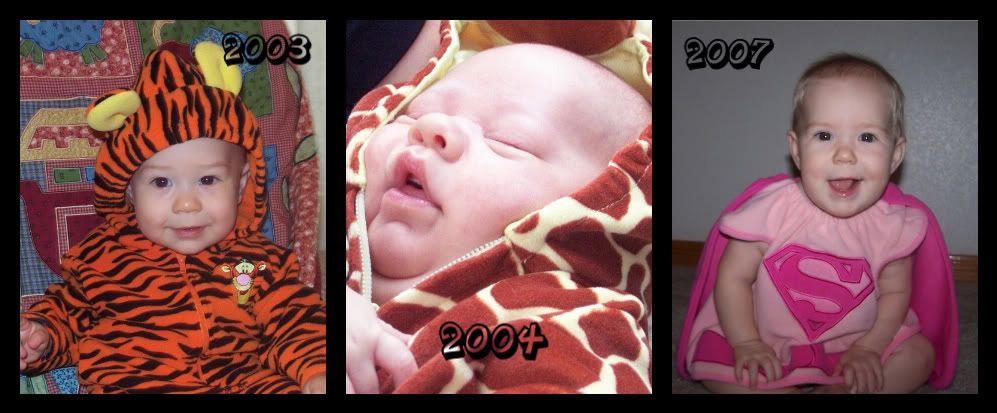 Since I just now started this blog and want to keep a journal of our life, I decided to do a little post detailing all of our Halloween's past.  There is no cooking or recipes in this one…just cute littles.
Gabriel (Tigger) – 2003
Gabriel (Fireman) and Ethan (Giraffe) – 2004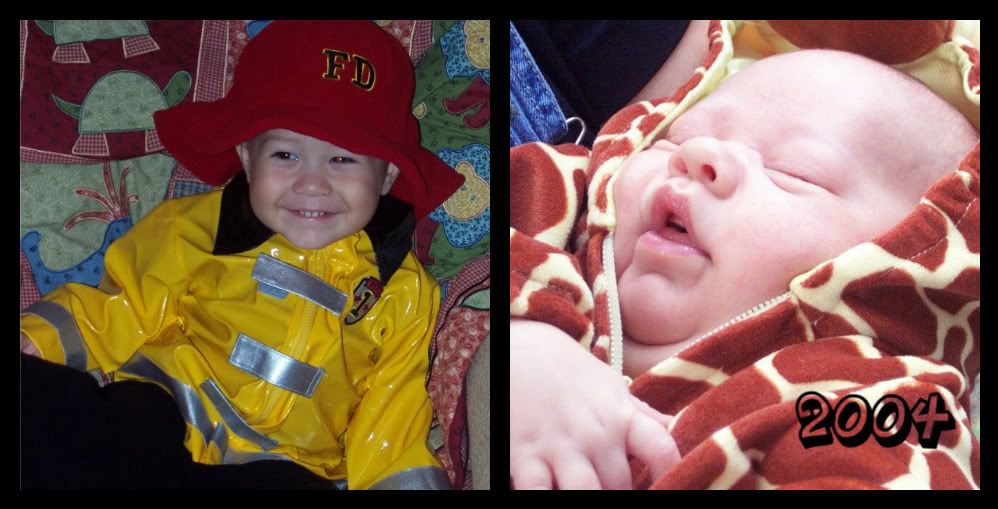 Gabriel (Superboy) and Ethan (Superbaby) – 2005
Gabriel (Batman) and Ethan (Robin) – 2006
Gabriel (Spiderman), Ethan (Green Lantern), and Summer (Supergirl) – 2007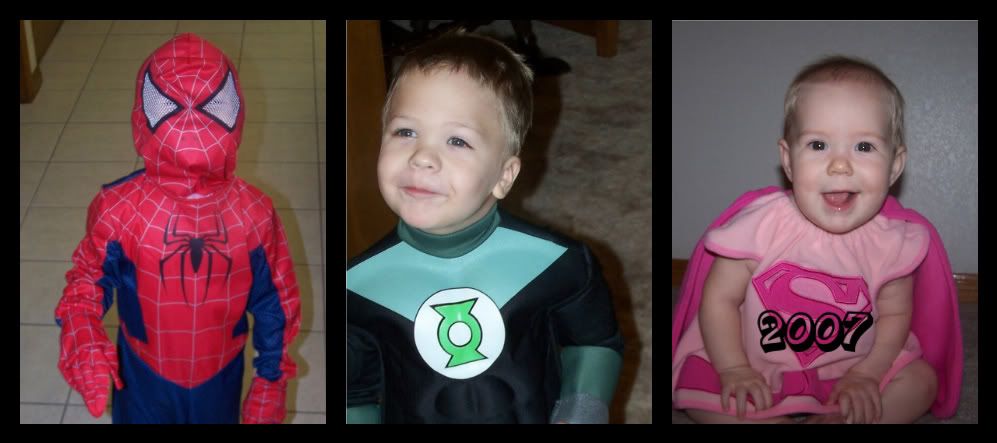 Gabriel (Storm Trooper), Ethan (Anakin Skywalker), and Summer (Princess Leia) – 2008

Gabriel (Harry Potter), Ethan (Fireman), and Summer (Cheetah) – 2009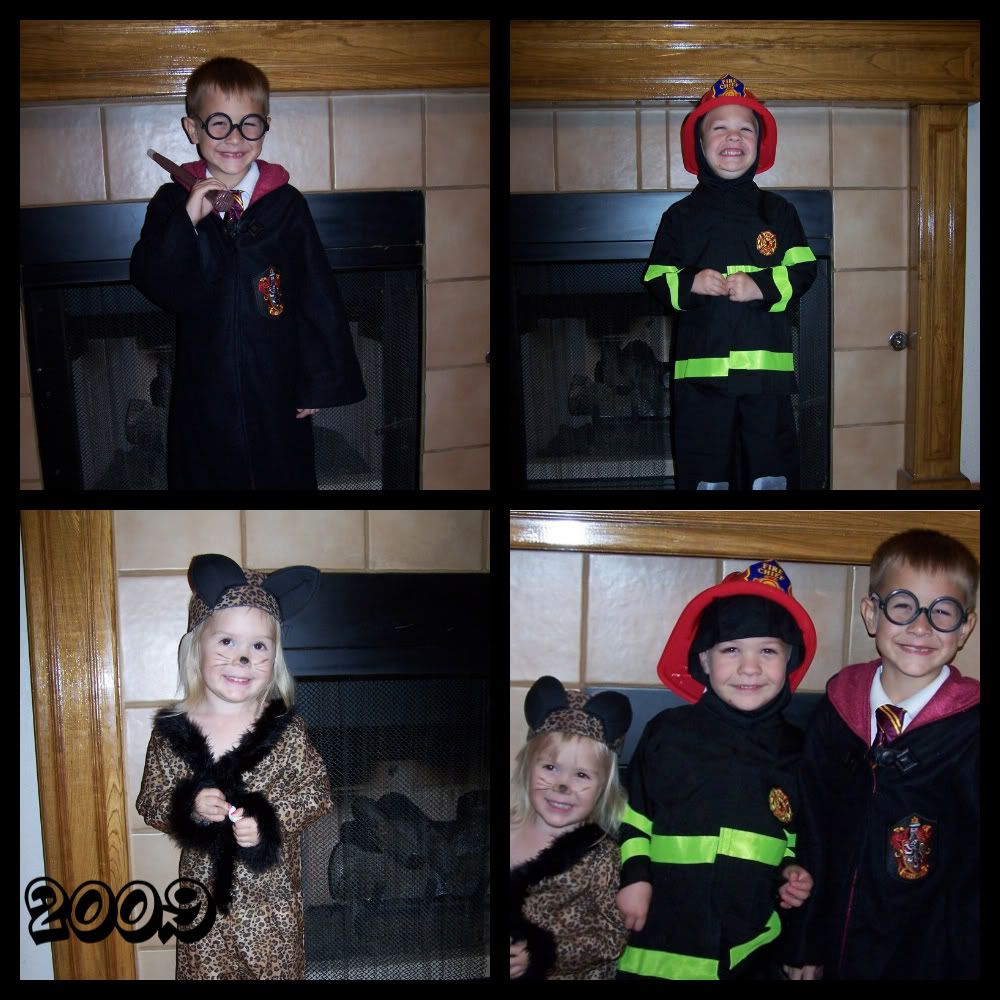 Gabriel (Army Man),  Ethan (Fireman – yes, again), and Summer (Pink Princess) – 2010


As we are starting that really busy period of the season, running here, there, and everywhere, it is often hard to just stop and catch our breath.  There are times that the exhaustion sets in, and we just want to rest for awhile.  Looking at these pictures game me the refresher that I needed.  They remind me of why we continue to do all of the things that we do…for them, of course.  All of it is for them, and that is absolutely worth it.
Have a great weekend!