As I have mentioned in other posts, it was Red Ribbon Week.  The littles love it because every day is a special dress-up day.  The only negative about it is that it can make the week a little crazier, at times, because all of the students are a bit more energized – the dress-up days combined with Halloween on the horizon combined with the cooler weather is just a lot for little ones to process all at once.
So, we went into the week not really knowing how Ethan would do.  It was 50/50.  He might do great because of all of the excitement and fun activities.  Or, he might do not-so-great because of sensory over-load.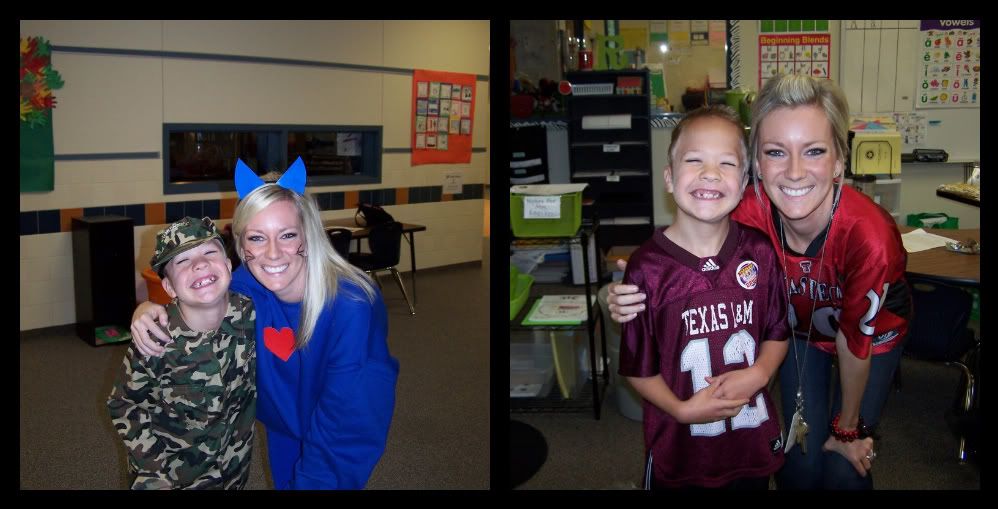 Luckily, I think that he did pretty great.  He loved the dress-up days, and he loved having his picture taken with all of his friends each day.
And, do you know what I loved?  I loved going to the school every day and watching his classmates with him.
They truly, truly adore him.  I know that we all want our children to be liked and accepted.  Having a child with special needs just makes those feelings so much stronger.  And, being there to actually witness it all is just a huge blessing, one that I actually cannot even put into words.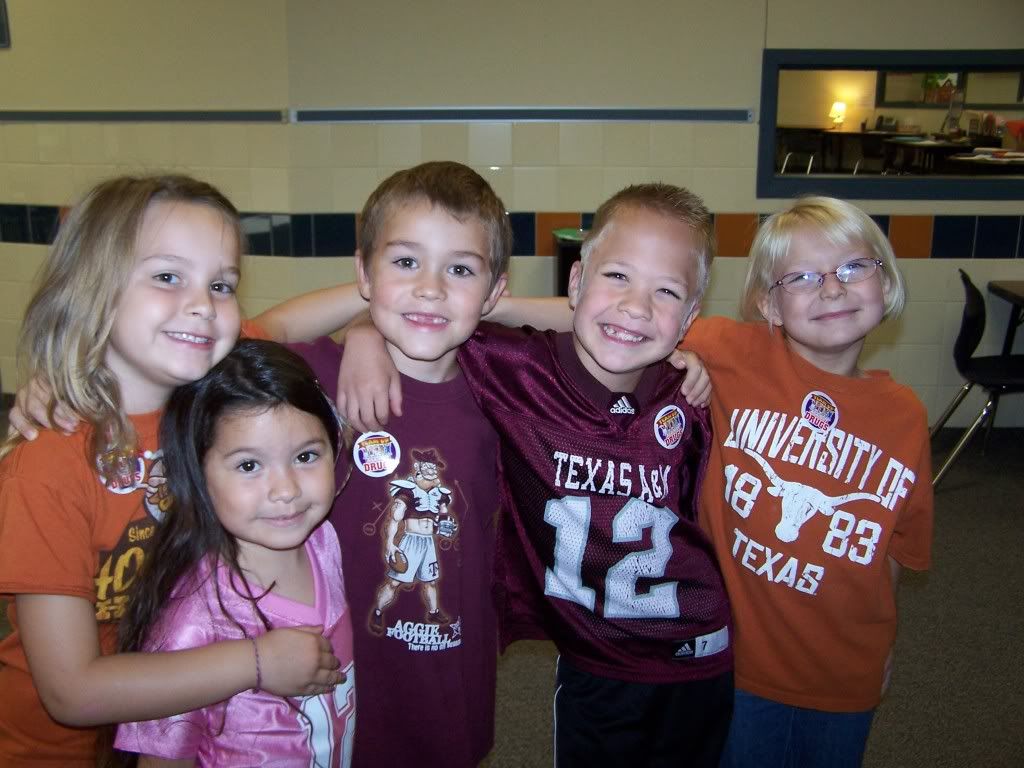 I heard things like, "Mrs. Smith, can you take my picture with Ethan?"  "Ethan, come stand by me."  "Mrs. Smith, I love Ethan."  "When can Ethan come to my house for a play-date?"  "Can Ethan sit by me at lunch today?"  To say that my heart was warmed and over-joyed all at once is just an under-statement.  They see Ethan just as we see him.  They know that he does not have to talk to communicate.  And, they honestly love him just the way that he is.
Ethan also received his 1st 9-weeks report card this week.  His report card is different because his accomplishments are measured by goals that we set for him, as a committee, each year.  He is assessed daily/weekly/monthly, taking data to see where he is in regards to his goals.  And, he needs to master a certain percentage of them by the end of the year.  We were so pleased to see that Ethan has already mastered some of his goals.  The hope is that he will master them by the end of the year.  So, to see that he has already mastered some of them in the first 9-weeks was incredibly awesome.  We were so proud of him!
It was a fun, happy, busy, celebratory week.  Yes, Ethan still has rough moments, just like any child.  The more that I am in the classroom volunteering, the more that I see that every child has their own needs, their own challenges.  While Ethan does have a big obstacle to overcome by not being able to verbalize most things, he has so many other things going for him.  He is happy, kind, loving, sweet, enthusiastic, caring, curious, goofy, and amazingly awesome.  He is making his mark on this world, and I honestly believe that it is a grand one.