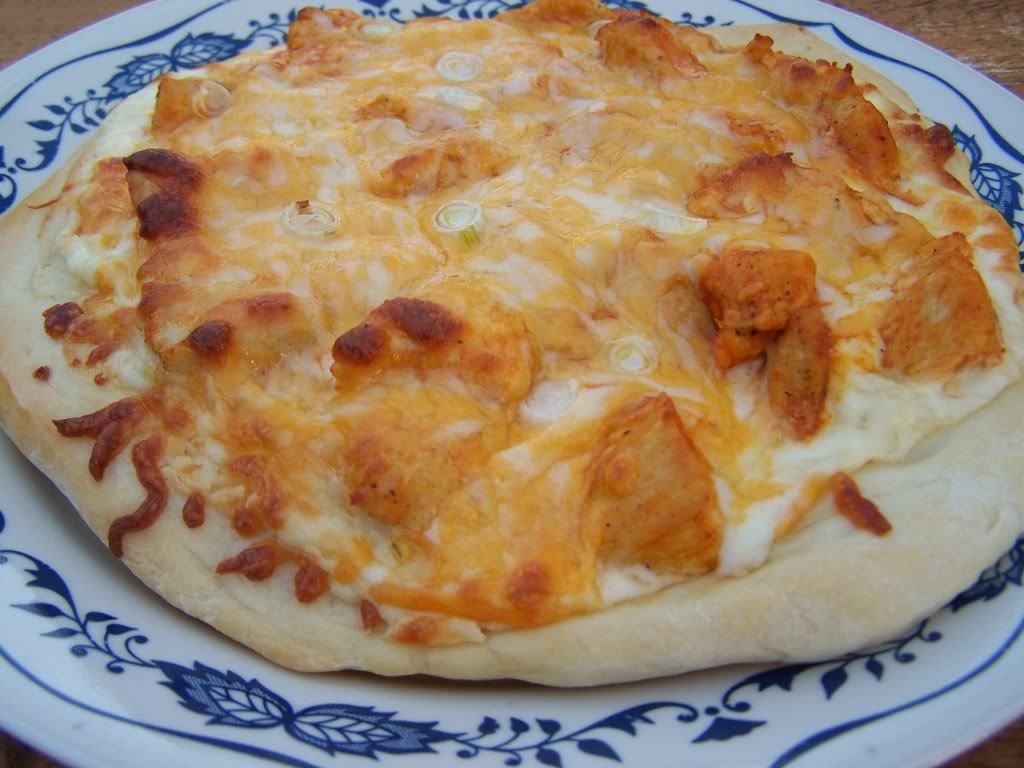 Happiness is Red Ribbon Week.
Happiness is Caramel Apples for snack.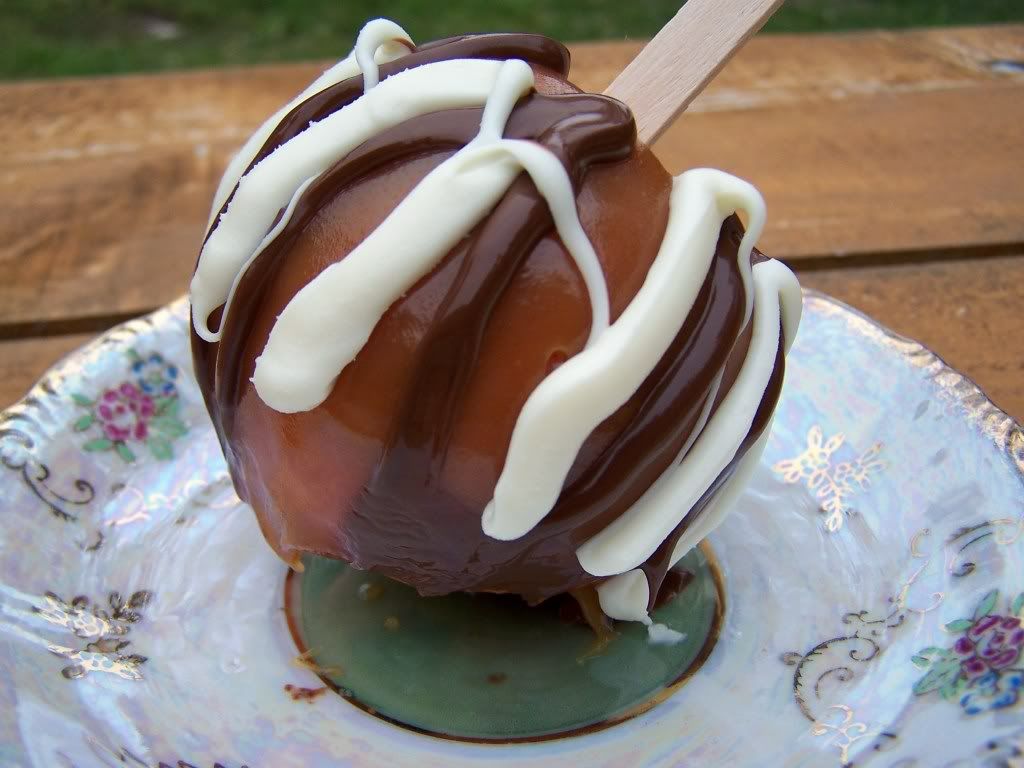 Happiness is seeing a picture that takes me back in time (note the foot position).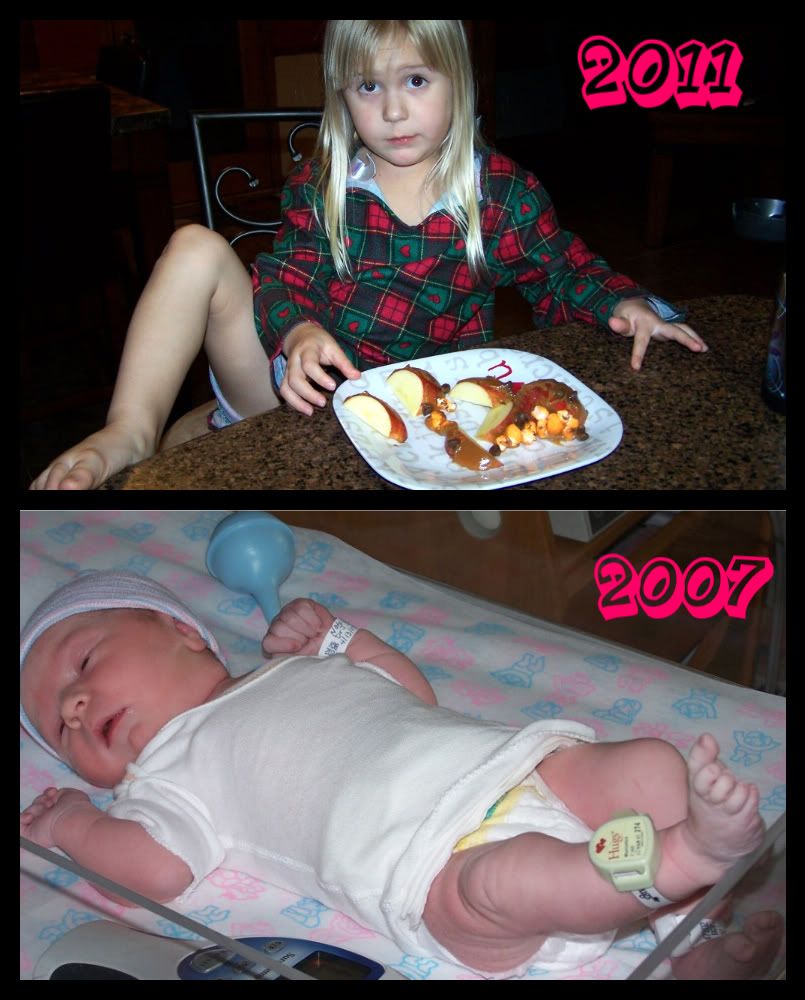 Happiness is Pizza and Movie Night…because…it is FRIDAY!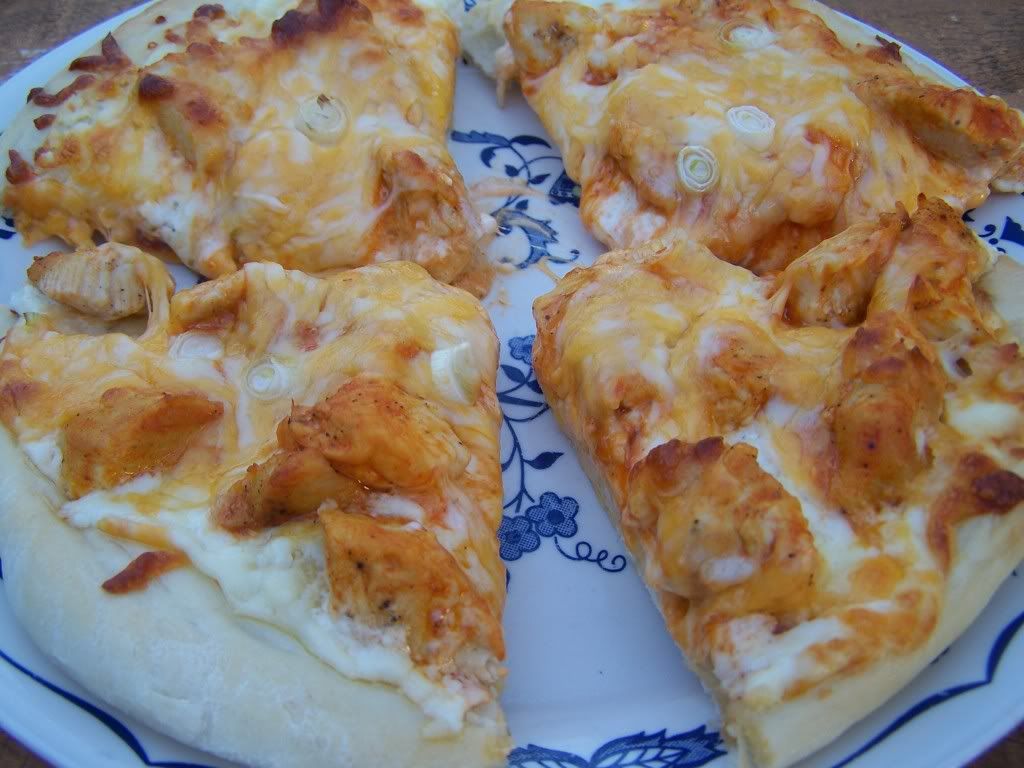 The pizza dough makes 2 large pizzas or 6 personal pizzas. The topping ingredients in this recipe are for 1 personal pizza. To make a large pizza or more personal pizzas, just double the pizza topping ingredients.
Ingredients
1 boneless skinless chicken breast, cut into small cubes
1 tablespoon olive oil
1 teaspoon salt
1 teaspoon pepper
1/4 cup buffalo wing sauce
1 tablespoon green onion tops, chopped
4-6 ounces Colby Jack, mozzarella, or cheddar cheese
Sauce
1/4 cup feta cheese
1/4 cup heavy whipping cream
1 teaspoon active dry yeast
1 1/2 cups water
1 tablespoon sugar
4 cups flour
1/3 cup olive oil
Instructions
Pizza Dough
Sprinkle yeast over 1 1/2 cups warm water
In a mixer, combine flour and salt.
With the mixer running on low speed (with paddle attachment), drizzle in olive oil until combined with flour.
Next, pour in yeast/water mixture and mix until just combined.
Coat a separate mixing bowl with a light drizzle of olive oil, and form the dough into a ball.
Cover with a towel and allow to rise for 1 1/2 hours.
Preparing the Sauce
Add feta cheese and whipping cream to a sauce pan.
Cook on medium heat for 10-15 minutes, allowing to boil, until thickened.
Remove from heat, and it will continue to thicken slightly.
Preparing the Chicken
Add 1 tablespoon olive oil to frying pan, and heat over medium high heat.
Add chicken, sprinkling with salt and pepper, while it cooks.
Cook for 7-10 minutes, until no longer pink.
Remove from pan and drain on paper towel-lined plate.
Once drained, put the chicken in a bowl, add the sauce, and stir to coat all of the pieces of chicken.
Putting It All Together
Preheat oven to 500, and prepare cookie sheet or pizza pan by spraying lightly with cooking spray.
Remove dough from the bowl and roll or press out onto cookie sheet or pizza pan.
Add about 3 tablespoons of the sauce to the dough, spreading around to make it even.
Sprinkle about 1-2 ounces of cheese on the the sauce, to make a very fine layer of cheese.
Add the chicken, making sure to include all of the excess sauce.
Sprinkle another 2-3 ounces of cheese on top of the chicken, and top with the onions.
Bake for 14 minutes.
Have a Happy Weekend!
I have shared this recipe at Jane Deere, Designs by Gollum, Fingerprints on the Fridge, Simply Sweet Home, 30 Days, Whipperberry, Ekat's Kitchen, Ladybird Ln, Six Sisters' Stuff, Be Different Act Normal, I Heart Naptime, and Tidy Mom.