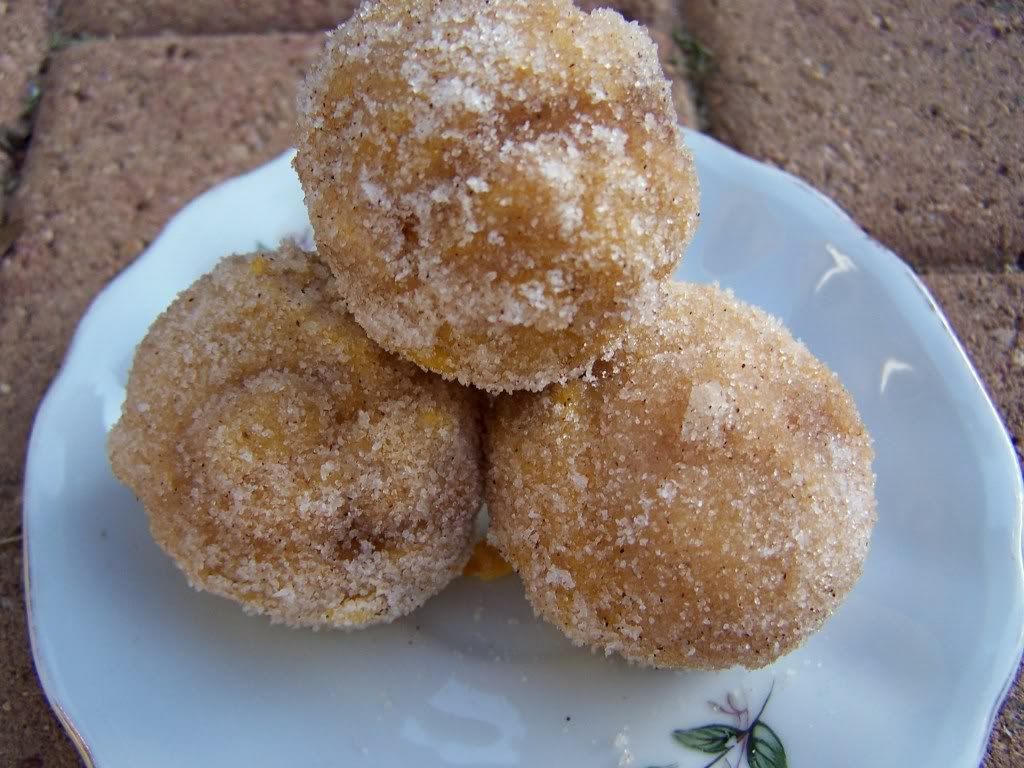 I took the littles to the Pumpkin Patch last week.  It is just at a little church down the road, and there is nothing to do there except for take pictures and pick out pumpkins.  But, to my littles, it is one of the best traditions ever.  They love it…so, of course, so do I.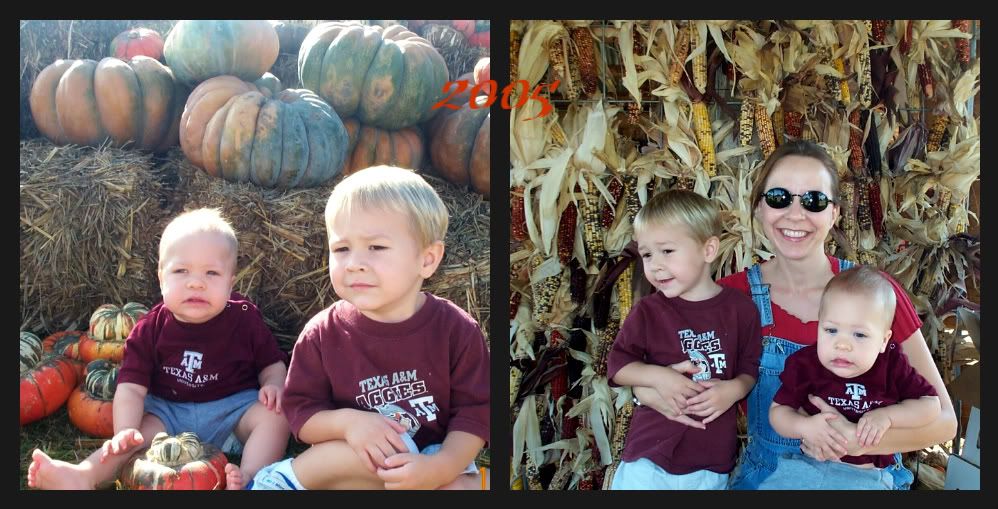 It is one of those things, like taking Texas Bluebonnet pictures, that we do every year.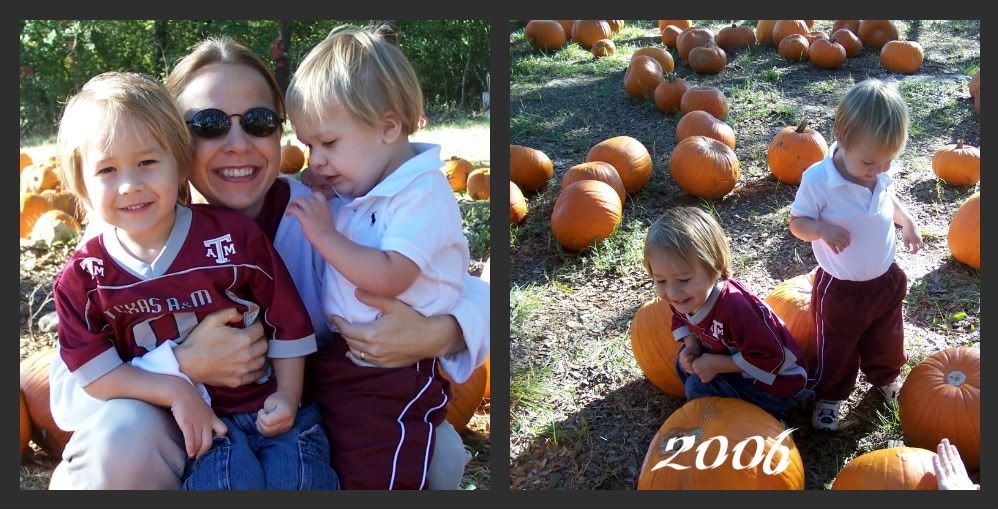 We definitely do not always get the best pictures.  But, looking back, that is one of the things that brings up the best, funniest memories now.  I can totally remember the faces, why they were making them, and how we finally would resolve to just have fun and not try to capture the perfect picture.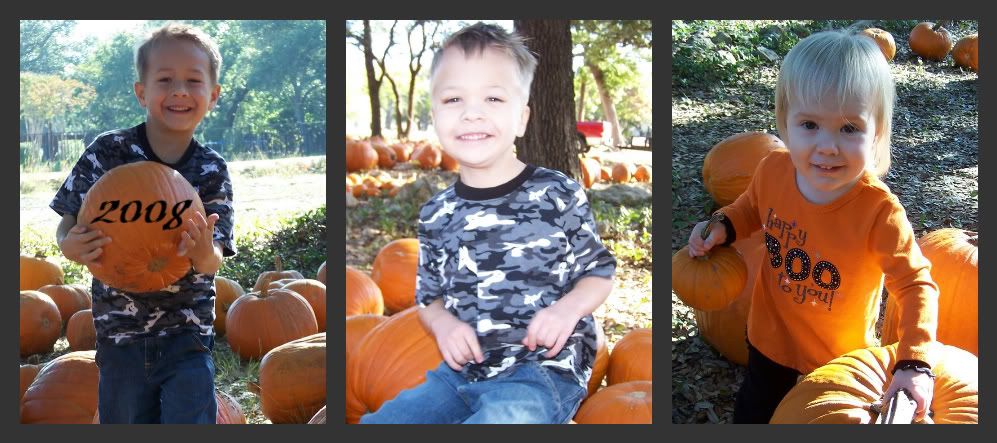 Because, it is really about the memories.  And, the picture does not have to be perfect for the memory to still be great.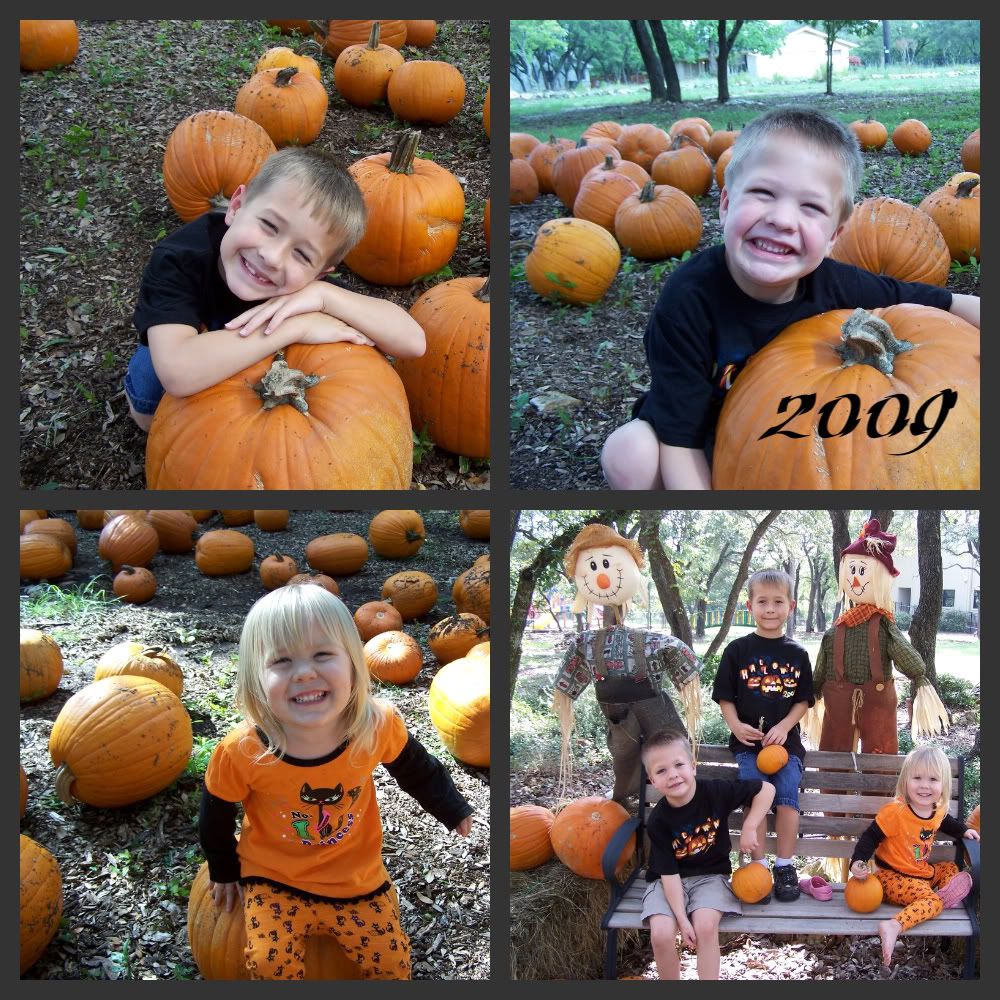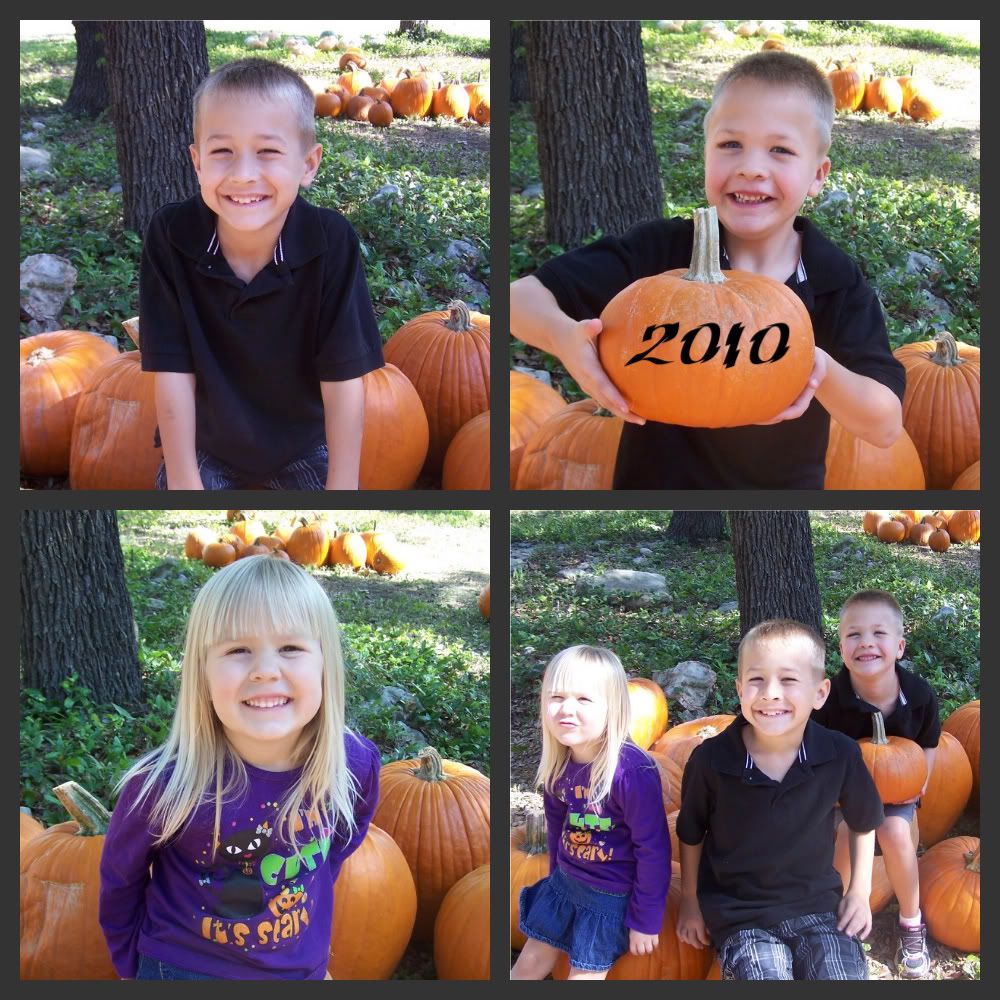 As with every year, this year, we had a great time taking pictures, enjoying the fall Texas air, and picking out the perfect pumpkin.  Of course, I already knew which ones were perfect…there were three of them…all good and perfect in their own way.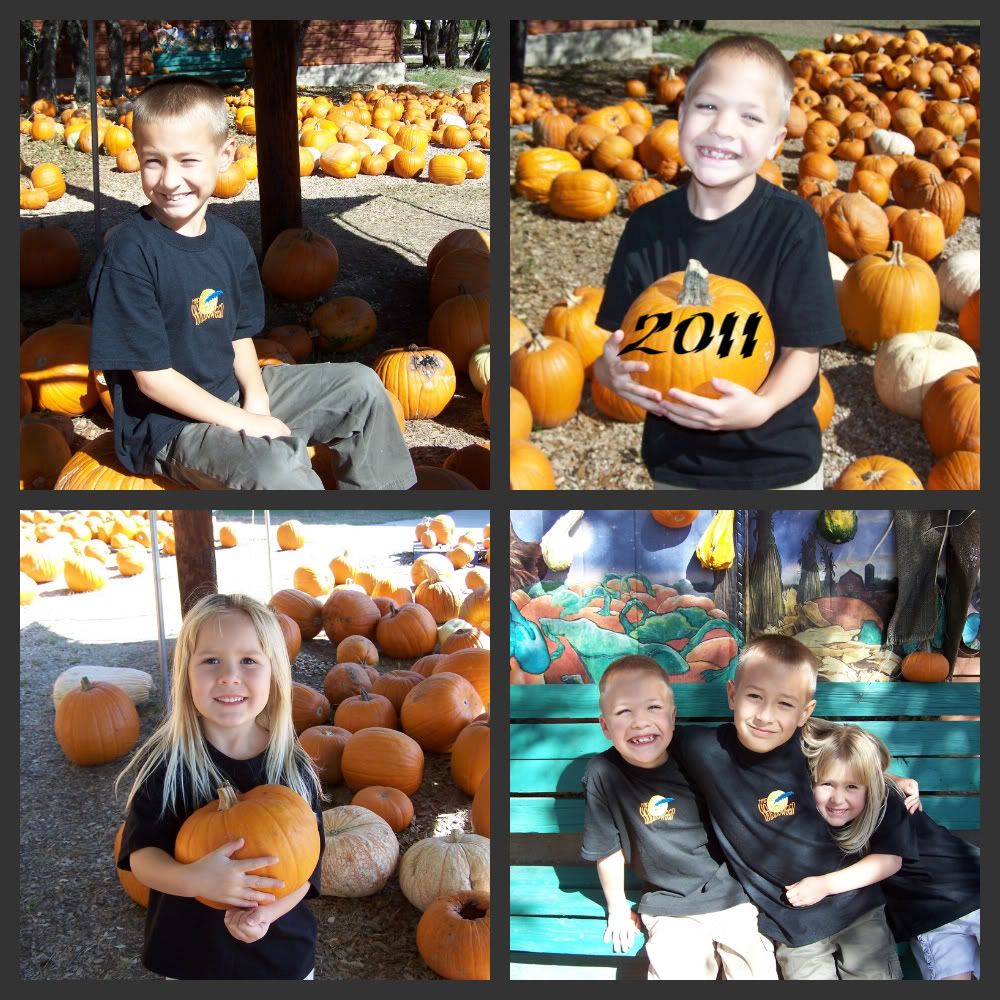 Speaking of perfect…if you want a breakfast that will just make you sit back, relax, and smile with utter contentment, I have it for you.  Two Peas & Their Pod posted it last week.  I read it that morning, pinned it, and made it as soon as I got the boys off to school.  I was so giddy with excitement that I posted a picture on Twitter right away, letting Maria know that her Baked Pumpkin Donut Hole recipe made my morning complete.  If you have not visited their blog, you really should.  Just be prepared to lose an hour or two of your day…because you will find it hard to stop reading all of their amazing recipes.  Yep, they really are that good.
Baked Pumpkin Donut Holes
I found this recipe at Two Peas & Their Pod, and I followed it exactly as stated. It was absolutely perfect. Everyone needs this recipe in their Fall breakfast rotation.
Ingredients
For the Donuts:
1 3/4 cups all-purpose flour
2 teaspoons baking powder
1/2 teaspoon salt
1/2 teaspoons cinnamon
1/2 teaspoons nutmeg
1/2 teaspoon allspice
1/8 teaspoons ground cloves
1/3 cup canola oil
1/2 cup light brown sugar
1 large egg
1 teaspoon vanilla extract
3/4 cup canned plain pumpkin (not pumpkin pie filling)
1/2 cup milk
For the Coating:
4 tablespoons unsalted butter, melted
2/3 cup granulated sugar
2 tablespoons cinnamon
Instructions
Preheat oven 350°F. Spray a 24-cup mini muffin tin with baking spray and set aside.
In a medium bowl, whisk together flour, baking powder, salt, cinnamon, nutmeg, allspice, and cloves. In a separate, large bowl whisk together oil, brown sugar, egg, vanilla, pumpkin and milk until smooth. Add dry ingredients to wet ingredients and mix until just combined.
Divide batter evenly among muffin cups. Bake for 10-12 minutes or until a toothpick comes out clean.
While the muffins bake, melt butter in one bowl and combine granulated sugar and cinnamon in another bowl. Remove muffins from oven and cool for 2 minutes. Dip each muffin in melted butter, then roll in cinnamon sugar to coat. Serve muffins warm or at room temperature.
http://cookingformykids.com/2011/10/27/my-three-pumpkins-recipe-baked-pumpkin-donut-holes/
Enjoy!