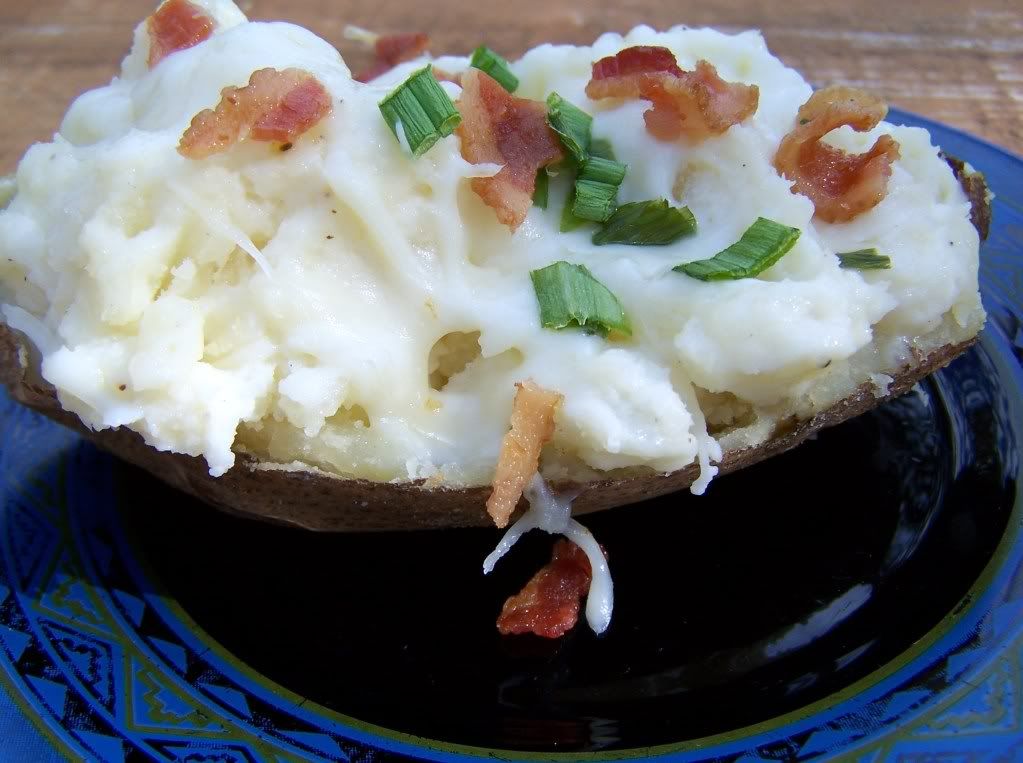 Meals often take me back in time – whether it is to my childhood, dating Sean, living in a tiny dorm room with my sister, or making special meals for my own children.  These twice baked potatoes bring back memories of two different things – my childhood and dating Sean.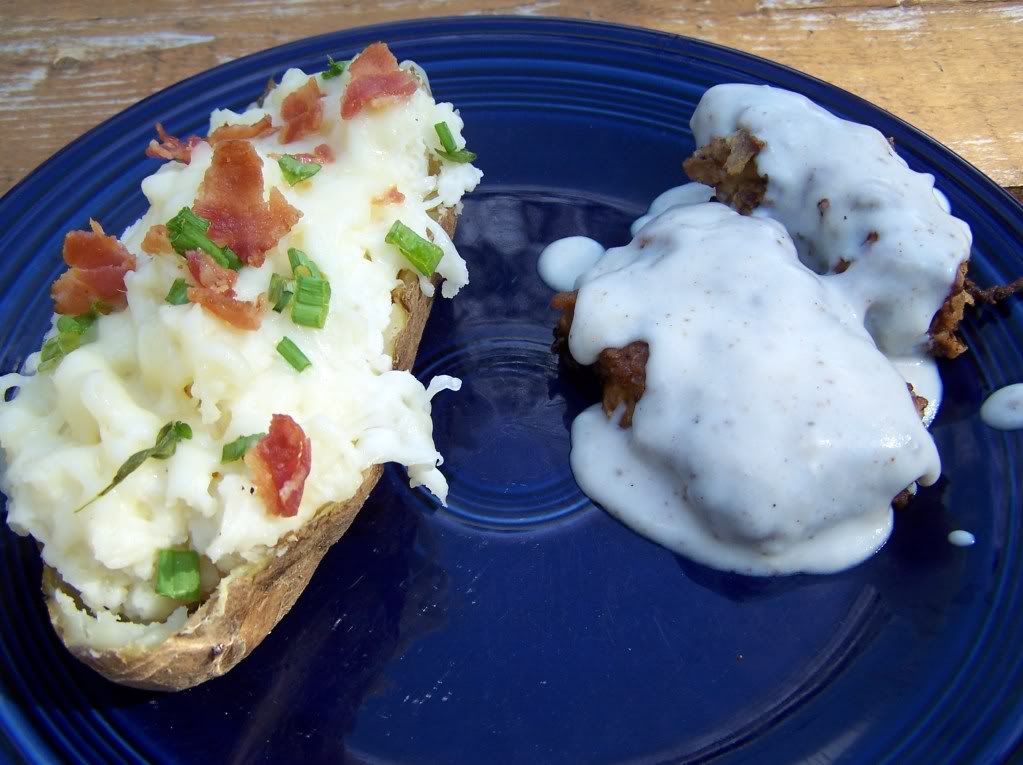 My mom would make these when we were growing up.  She is a fantastic cook, who also has the talent of making food look beautiful, as well.  Instead of just putting the potatoes in a dish to bake, she would scoop them out of the potato skin, and put them back in.  I had never attempted it until yesterday.  And, you know what?  Those details make quite an impression.  I believe that Ethan and Gabriel ate the potatoes better than they have ever eaten them.  Sometimes even food needs to look a little special in order to garner the greatest attention.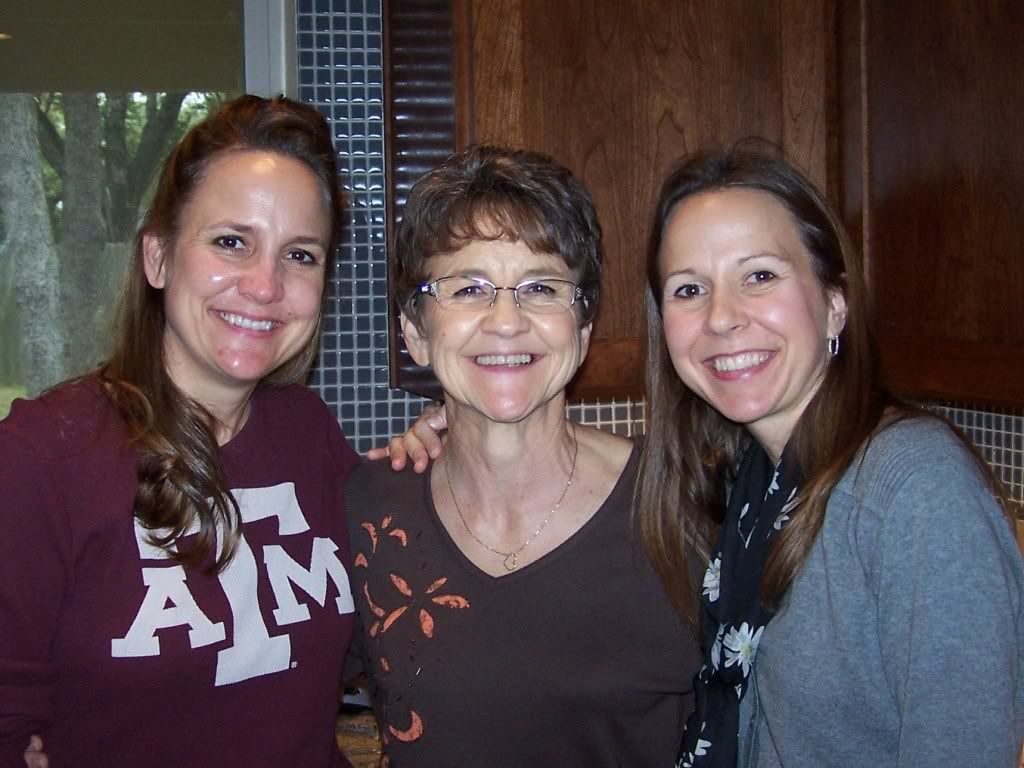 The dating Sean memory stems from a little restaurant that we would sometimes visit.  They made these twice baked potatoes, wonderful soup, and salad.  So, when we ate them yesterday, I could not help but smile at Sean, as I told the littles about the restaurant in College Station where Momma and Papa sometimes went on dates.  They smiled their cute little smiles of wonder as I shared the story, looking at us in a different light for a moment, as the people who had this whole other life before we then created this wonderful, amazing life with them.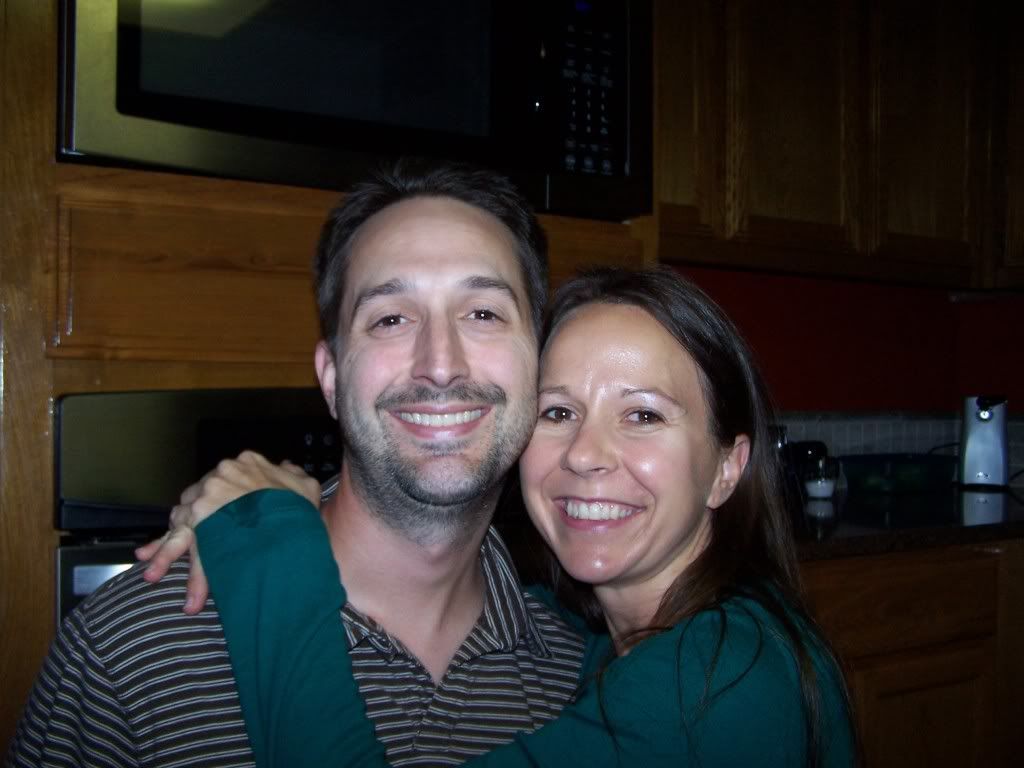 That is one of the things that I love most about food and family meals.  It is just another little step in the making and sharing of great memories.
Ingredients
4 baking potatoes, rinsed
1/2 cup (1 stick) butter
1 cup sour cream
2 cups cheddar or Colby Jack cheese
4 slices bacon, cooked and crumbled
1/4 cup chopped green onions
Salt, to taste
Pepper, to taste
Instructions
Preheat oven to 425.
Place the potatoes in foil, and bake for 1 1/2 hours.
Remove from oven and allow to slightly cool.
Reduce the oven heat to 350.
Cut the potatoes in half, and gently scoop out the potato, preserving the skin.
Mix the potatoes with butter, sour cream, salt, and pepper.
Spoon the potatoes back into the potatoes skins. You will only use 6 of the 8 skins because you will add slightly more potato mixture back in than what you originally removed.
Sprinkle with cheese, bacon, and green onions.
Place on a baking pan, and bake for another 10-15 minutes.
Remove from oven and serve.
http://cookingformykids.com/2011/10/24/making-memories-recipe-twice-baked-potatoes/
Enjoy!
Come join the fun at the My Baking Addiction and GoodLife Eats Holiday Recipe Swap sponsored by OXO.
I have shared this recipe at A Southern Fairytale, Make Ahead Meals, Delightfully Dowling, and Mrs. Happy Homemaker.