I often have people ask me if I ever have a bad day.  Of course, I do.  I just choose to focus on the positive as much as possible.  Well, yesterday was one of those days that I was stretching really hard to find the unicorns and rainbows, which makes me happy for today.
Dakota, our dog, had a rough day.  We really thought that we might lose her, and it was more than any of us could handle.  Thankfully, she is much better today.  Thank you all so much for asking about her and sending me kind emails and comments.  I truly, truly appreciate it.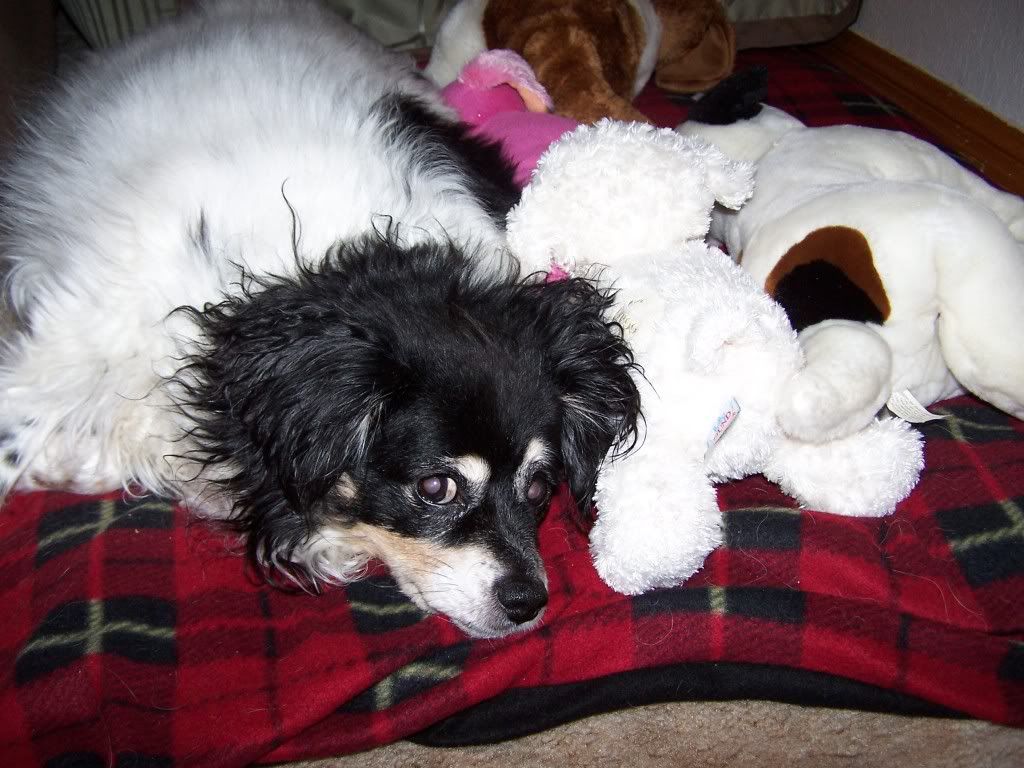 Additionally, I was changing my blog.  I wanted to be able to control more things, specifically with my recipes.  I have added ZipList so that you can now print recipes.  Even though my blog is little and definitely in its infancy, I still want it to be user-friendly and helpful to my readers.   I do this blog of our journey to keep a journal for my family.  I know that the littles will love reading it one day, and I so wish that I had started it sooner.  I honestly never thought that I would have any readers, outside of family.  But, since I do, I want to make sure that it is easy to navigate.  I know that you enjoy the stories as much as the recipes.  However, when there is a recipe that catches your eye, you can now easily print it.
As I have mentioned before, I am way behind the times in social media, and I have lost some technical skills over the years.  However, I am learning by teaching myself, and I truly appreciate your support and encouragement along the way.  I will continue to make some changes over the next few days.  As I am changing things, I am sure that I will make mistakes along the way.  So, I thank you in advance for your patience with this newbie blogger momma.
The biggest lesson in all of this is one that I really already knew.  I am always a momma first.  As I was trying to learn some new things this morning, Summer wanted to have a picnic.  I was just about to say the dreaded words of, "I don't have time", when I caught myself.  I always have time for my littles.  And, you know what?  I was so glad that I stopped what I was doing and had a picnic with my little girl.

Another lesson, one that I am always learning, is that I will not know unless I try.  When I am experimenting with new recipes, I have to be willing to try new things.  Such was the case with these pancakes.  I knew that we all loved pancakes and caramel apples, so I was hoping that these pancakes would be a hit.  And, they were.  In cooking, and in life, learning new things can be fun, which is exactly the example that I want to set for my children.
Ingredients
For the Pancakes:
3/4 cup buttermilk
3 tablespoons butter
1 teaspoon vanilla
1 egg, slightly beaten
1/4 cup sugar
1 cup flour
1 teaspoon baking powder
1/2 teaspoon baking soda
1/4 teaspoon salt
For the Apples:
3 apples, diced
1/4 cup sugar
1/4 cup water
1 teaspoon vanilla
For the Caramel Sauce:
1 cup sugar
2 tablespoons butter
1 teaspoon vanilla
3/4 cup heavy whipping cream
Whipped cream (I made my own)
Instructions
Pancakes:

Add the butter to a large mixing bowl, and melt it in the microwave for about 30 seconds. Remove it from the microwave, and add the egg and vanilla. Slowly whisk in the buttermilk. In a separate bowl, mix together the sugar, flour, baking powder, baking soda, and salt. Add the flour mixture to the buttermilk mixture, and stir to combine.

Apples:

Add diced apples and water to a medium saucepan, and cook over medium heat. Add the sugar. Cook on medium for about 10-15 minutes, until the apples are starting to soften. Remove from heat and add the vanilla.

Caramel Sauce:

Add the sugar to a 3-5 quart sauce pan, and heat over medium high heat. Whisk the sugar while it melts, and then add the butter. Bring the mixture to a boil while it darkens (about 3-5 minutes), making sure that the sugar does not burn. Remove from heat, and add the vanilla. Be careful. The vanilla will make it pop a little. Then, slowly pour in the heavy cream. The cream will also make it pop. Continue to whisk together. After it is mixed and smooth, cool for 10 minutes.

Cooking the Pancakes:

Preheat the griddle to 375. Using a small ladle, add about 1/4 cup of the pancake mixture to the griddle, one scoop at a time. I usually cook about 6 at a time on my griddle. Cook for about 3-4 minutes, until it starts to bubble a little, and then flip. Cook on that side for about 2-3 minutes, and then move from the griddle to a plate. Continue until all of the mixture has been used. This recipe makes about 12 medium-sized pancakes.

To Serve:

Stack 2-4 pancakes on a plate. Spread the apples over the top (or you could even put them between layers). Add the whipped cream on top of the apples, and then drizzle with the caramel sauce.
http://cookingformykids.com/2011/10/12/learning-new-things-recipe-caramel-apple-pancakes/
I have shared this recipe at Tidy Mom,  It's a Keeper, A Little Nosh, Recipes for My Boys, Designs by Gollum, Mrs. Happy Homemaker, A Southern Fairytale, and Miz Helen's Country Cottage.