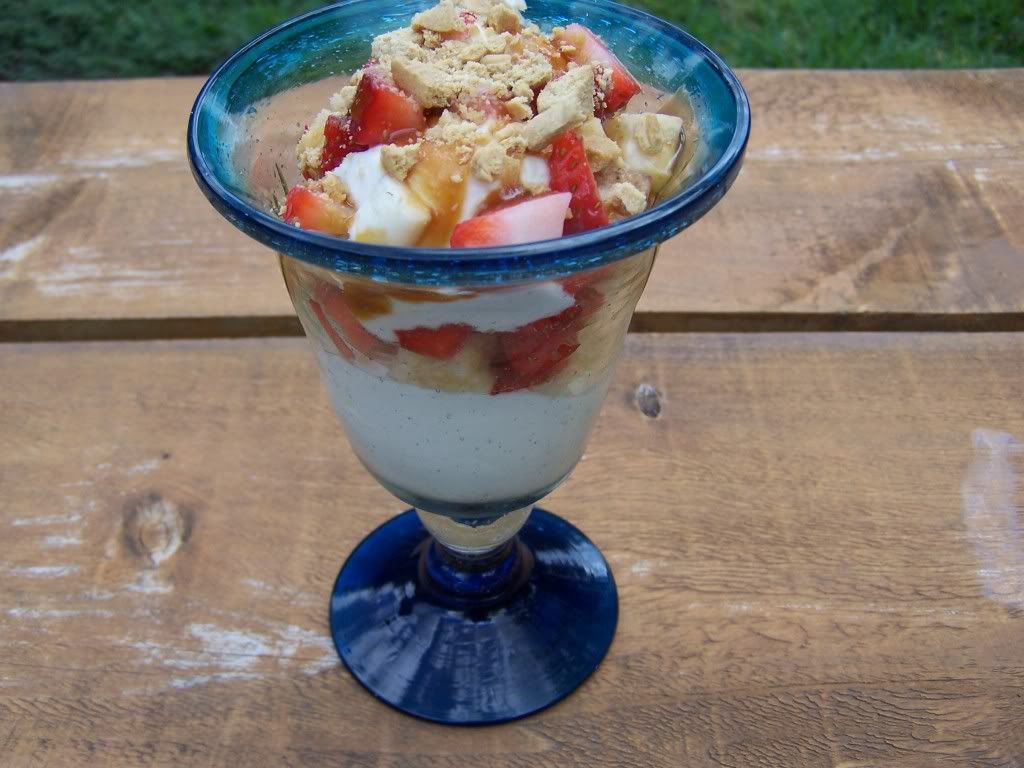 We are at that point, where Summer meets Fall.  They mingle for awhile, before Fall eventually decides to take the lead.  But, it is in those weeks when they are deciding who will win out that are some of the most beautiful.  The days are in the high 80s, the nights are in the low 60s, and clothing can move from tank tops to actual shirts.  I, personally, had to get my fall on today with a short sleeve plaid dress and mary jane shoes, definitely allowing fall to take the lead. And, as my girl headed to ballet with her little slippers, I was happy to be wearing my grown-up version of them, happy to see the smile of the little girl who stole my heart about 4 1/2 years go. She is learning her seasons now, too, and just now beginning to understand that she is named after one. It was a last minute toss-up between Summer and Autumn. But, Summer won out. I knew that I needed a Summer. While I love to get my Fall on, I am still a Summer girl at heart.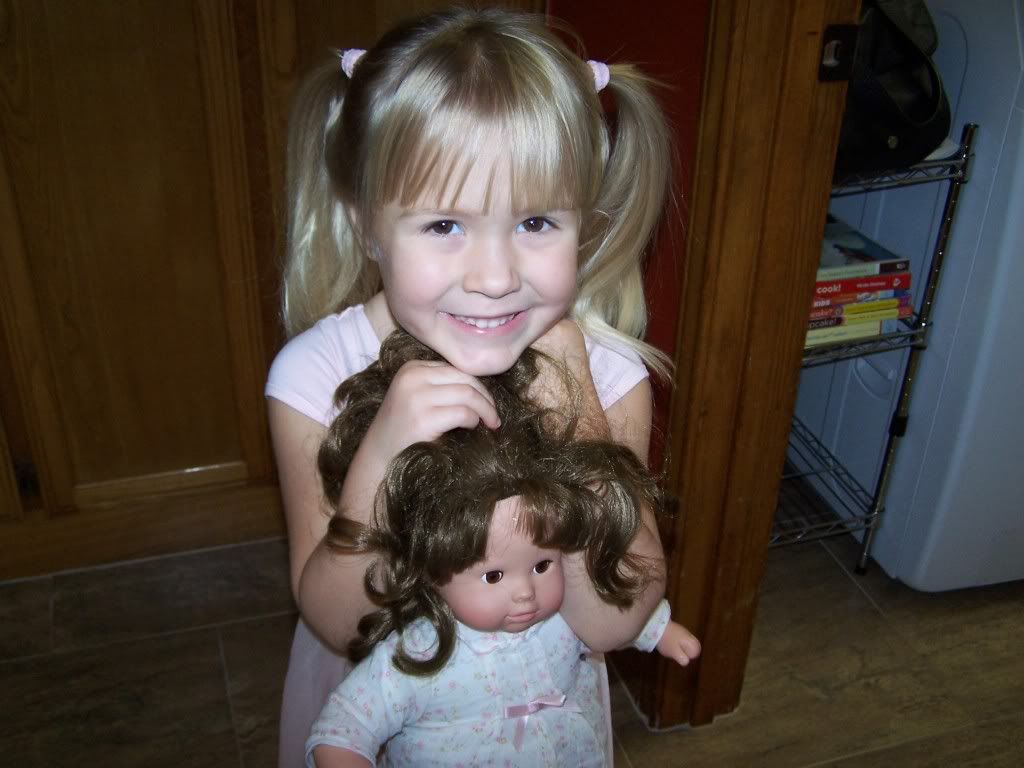 As the weather starts to change, the menu starts to change, as well.  More comfort food is added to the menu, with the addition of soups and one dish meals.  We add a variety of pumpkin-rich foods – muffins, pancakes, granola.  And, then we throw in the beginnings of the holiday season with some monster cookies, chex mix, and all things gooey, yummy and chocolatey.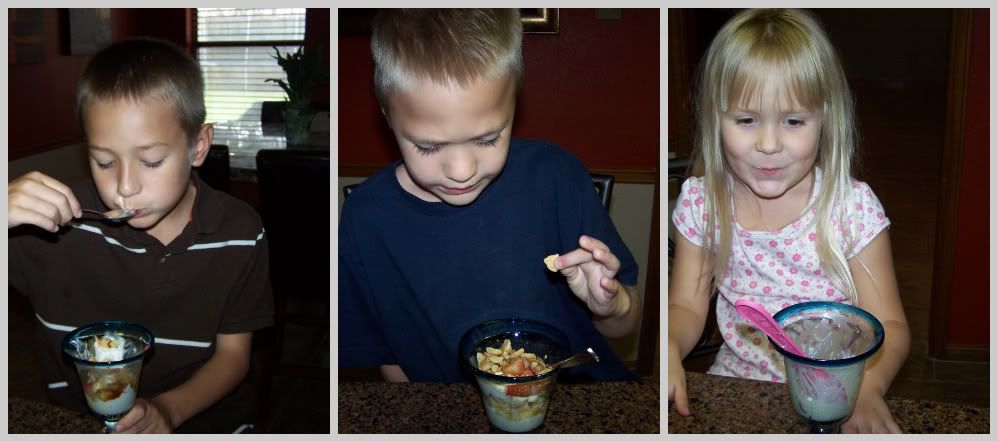 Today, I let Summer and Fall mingle in the kitchen for a day, knowing that Fall has taken the lead so often lately that I needed a chance to imprint all of the fun summer things in my mind before the weather truly turns cooler, with promises of fire place s'mores, hot chocolate, and long pajamas.  Oh, how I love the changing of the seasons. I always gear up for all of the new things that I will be cooking for my kids, and I truly love it.   But, as ready as I am for this new season, I am always equally as ready for the next.  They all hold their own special power, their own unique beauty.  And, it is in those special things that our love for food, celebrations, memories, and fun are all intertwined.
Ingredients
Yogurt – I used The Greek God's yogurt
Leftover pancakes, crumbled
Strawberries, finely chopped
Bananas, finely chopped
Bunny grahams, crumbled
Caramel sauce – I used the one from the Anniversary Brownies
Instructions
In a parfait glass, add one scoop of yogurt.
Top with about 1 tablespoon of crumbled pancakes, 1 tablespoon of bananas, and 1 tablespoon of strawberries.
Add another scoop of yogurt, and top with 1 tablespoon of bananas and 1 tablespoon of strawberries.
Drizzle with caramel sauce, and top with about 1 tablespoon of crushed bunny grahams.
http://cookingformykids.com/2011/10/06/a-parfait-kind-of-day-recipe-fruit-and-yogurt-parfait/
Enjoy!
I have posted this recipe at Tidy Mom, Lamb Around, Family Fresh Cooking, and Jane Deere.