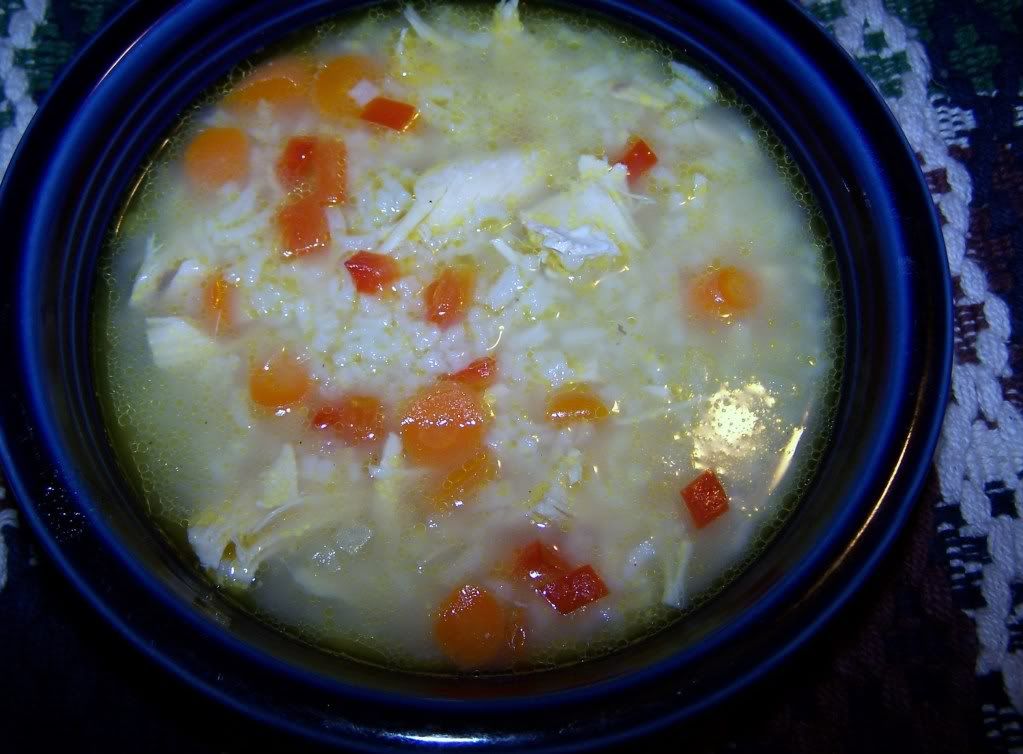 It is Monday, but it feels like it should be Sunday.  The weekend was just too short.  But, it is still simply beautiful here today, so that helps.
And, making crafts with my girl helps, too.  She had not been awake even 10 minutes when she said, "What crafts can we do today, Mommy?"
We started with this crayola art, which I found here.  Summer got a little impatient with the melting process, but once it started, she was squealing with delight.

Then, we moved on to this fall fingerprint tree craft.  Anything that involves getting hands in paint is a hit around here.

We finished off our crafty day with a fun little fall necklace.  My girl loves stringing beads and making necklaces.
We had fun.  We enjoyed our Monday, so happy that it is October, which always brings new comfort food, warmer weather, and more cuddle days.  And, those are all absolutely some of my favorite things.
Ingredients
1 package chicken breasts
4 cups water
3 tablespoons butter
1 bell pepper, diced
1/2 cup carrots, chopped
1/4 cup onions, diced
2 cups rice, cooked
8 cups chicken broth, from the cooked chicken
2 teaspoons salt
2 teaspoons ground black pepper
Instructions
Place chicken into crock pot, add 4 cups of water, and sprinkle 1 teaspoon of salt and 1 teaspoon of pepper over the chicken. Cook on low for 8 hours.
Remove the chicken from the crock pot. Allow it to cool, and then cut it into pieces.
Strain the broth into a large pot.
Add the butter to a skillet, and melt over medium heat. Add the bell pepper, onions, and carrots, and saute for 6-8 minutes, until just softened.
Add the vegetable mixture to the broth and stir. Then, add in the chicken and the rice, and simmer over low for 20-30 minutes.
http://cookingformykids.com/2011/10/03/a-crafty-kind-of-day-recipe-chicken-and-rice-soup/
Enjoy!