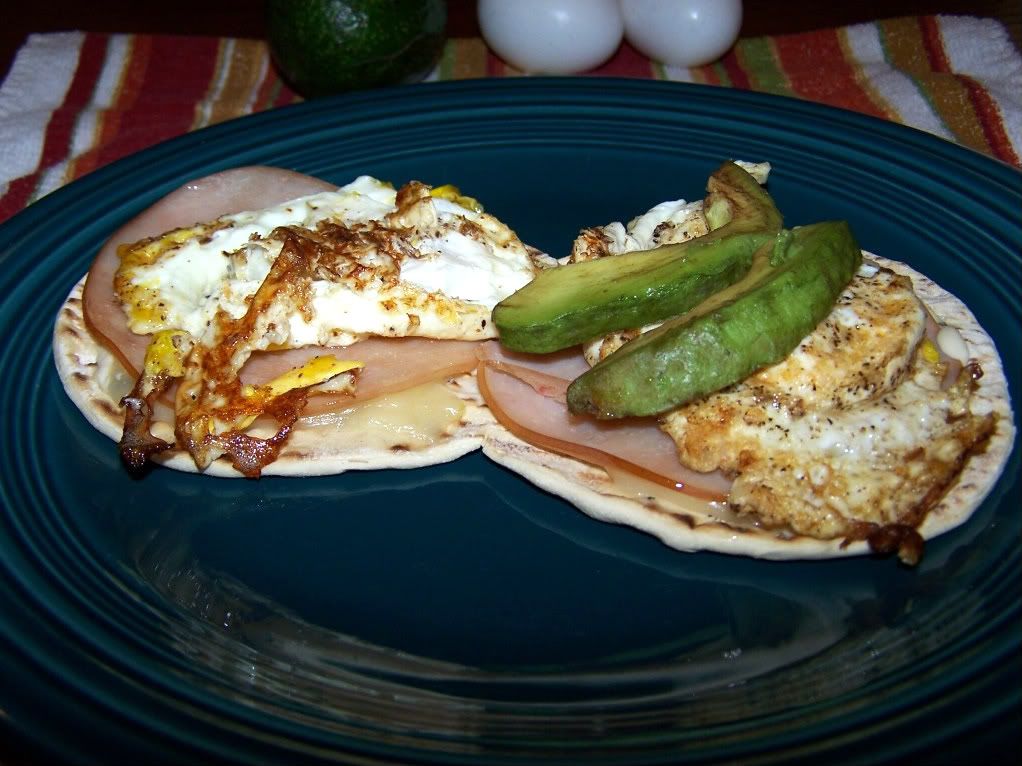 I am not always the best about eating a healthy breakfast.  I do know that it is the most important meal of the day.  And, because I know that, I do try to find, create, discover recipes that I know that my family will enjoy.  Weekday mornings are often so crazy that the boys eat fruit and cereal.  They leave for school at around 7 each morning.  And, for us, that is really early. They are like me, in that they do not have a hearty appetite in the morning.   Summer prefers pancakes or anything with bread, no matter what time she gets up.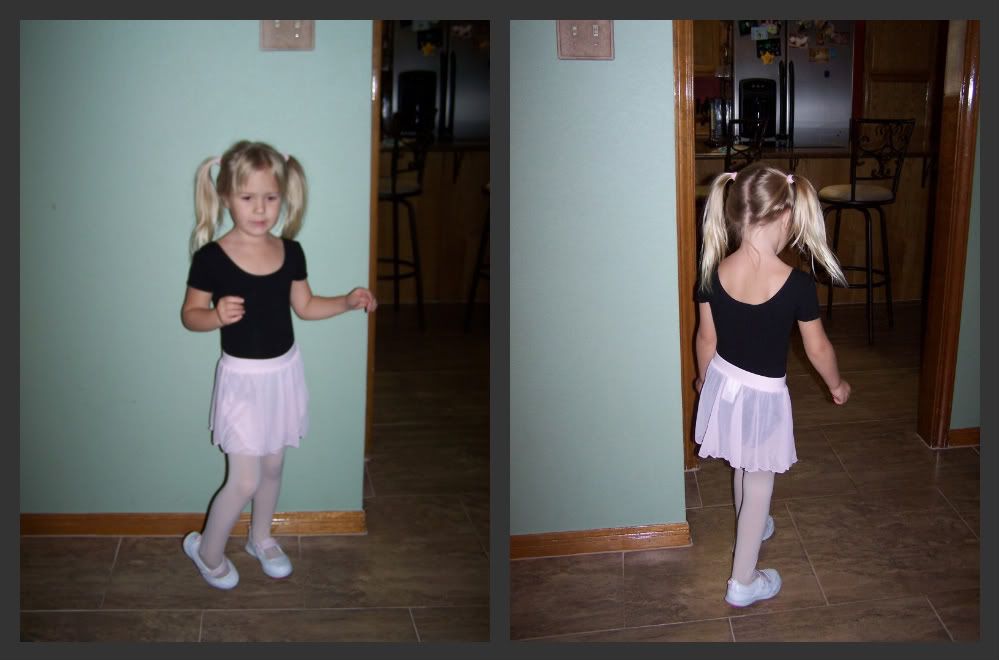 So, sometimes I experiment with breakfast at lunch or dinner, hoping to find something that will spark our early morning appetites, as well.  This wrap did the trick.
Turkey and Egg Breakfast Wrap
Ingredients
1 piece of Flatbread
Cream cheese, chive and garlic flavor
1 slice of deli cheese
2 slices of deli turkey
2 eggs
1 tablespoon butter
salt
pepper
Sliced avocado
Instructions
Preheat oven to 350.
Place flatbread on a baking sheet. Spread both sides with cream cheese. Half the cheese slice, and put one half on each side of the flatbread.
Spray a small frying pain with cooking spray. Fry two pieces of turkey over medium heat for about 3 minutes.
Add one slice of turkey to each side of the flatbread.
Bake for 7-8 minutes.
While baking, add 1 tablespoon of butter to a small frying pan, and heat over medium heat. Once the pan is hot, add the eggs, and fry according to how you like your fried eggs best - sunny side up, over easy, etc.
Remove the flatbread from the oven, and add one egg on each side.
Top with avocados and fold together.
Serve with fruit and enjoy!
http://cookingformykids.com/2011/09/29/whats-for-breakfast-recipe-turkey-and-egg-breakfast-wrap/
I am sharing this recipe over at A Little Nosh.