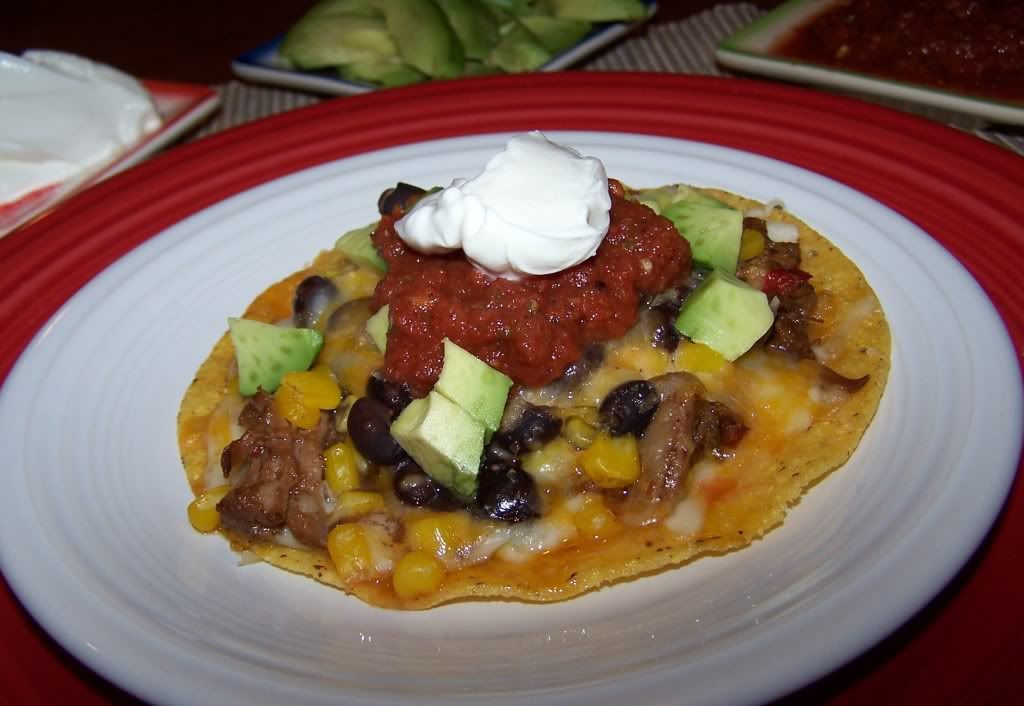 Tonight is Taco Night, so I have known all day what recipe I wanted to blog about.  However, I was not sure what else I wanted to say…that is until my sister called me at about 11:30 this morning and said, "Are you sitting down?"
I thought that she was about to tell me something that would shock me, maybe a funny story.  Her next words were not funny.  "Ethan just came in.  His face and tongue were blue.  I had to do the heimlich.  But, he is doing fine now."  Wow.  Nope, definitely not a funny story.  I really did need to be sitting down.
Needless to say, today has been filled with emotions.  I could not handle the thought of him staying at school, so I went to get him.  After talking to my sister (the nurse), my mom, and my husband, I decided to take Ethan to see his pediatrician (the one who was so sweet last week).
The pediatrician has decided to order some tests and refer Ethan to a couple of different specialists.  We know that Ethan choked today, but we just are not sure why. We are hoping that we will receive some information in the next couple of weeks that will allow us to start putting together the pieces of this puzzle.
The fact that my sister saw her nephew turning blue and was able to follow her medical instincts to save his life is not at all lost on me tonight.  I know that, because of her, Ethan is happily playing outside with his brother and his cousin, oblivious to the fact that he handed out some gray hairs and near heart attacks today.  I have tried to hold it all together today, but I know that there were guardian angels all around Ethan today.  And, I am so extremely thankful for the gift of my sweet Ethan's life.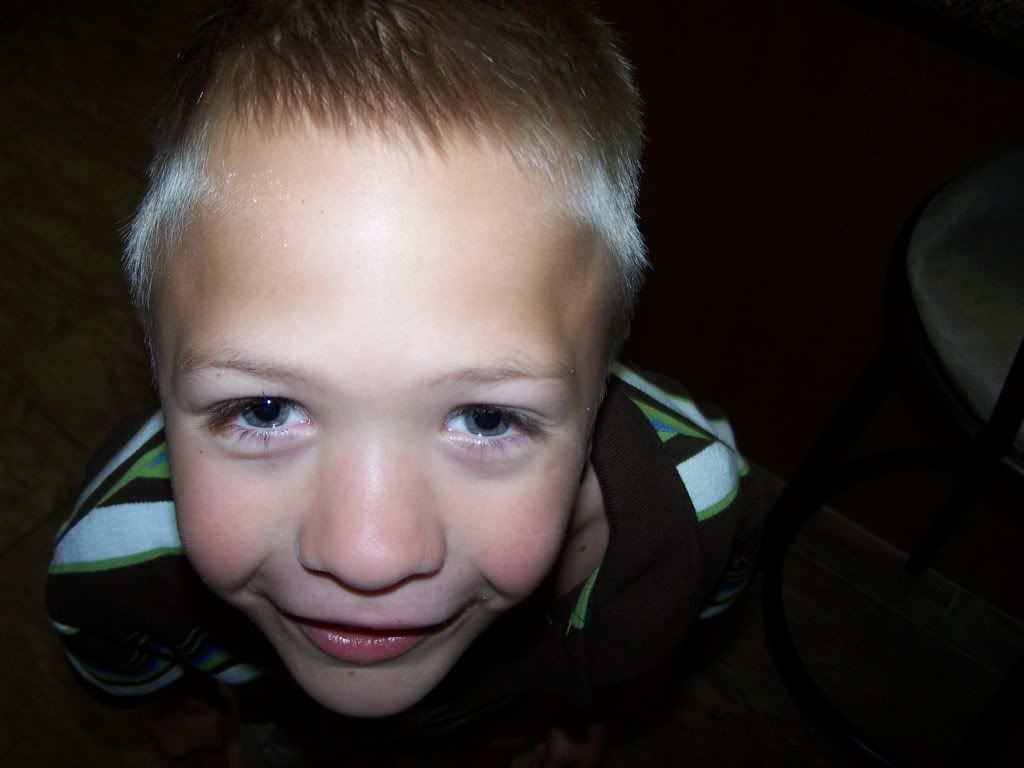 In my typical fashion, though, I cannot end on a down note.  So, I also wanted to share a little Summer lovin' with you, too.
It looked like we might actually get rain today.  As we pulled up to the house, I told the littles that they needed to go outside and do a rain dance.  Summer said, "Um, okay.  My don't know what my rain dance is.  But, my will make it up."  And, sure enough, as soon as she walked in the door, she ran outside to complete her little rain dance.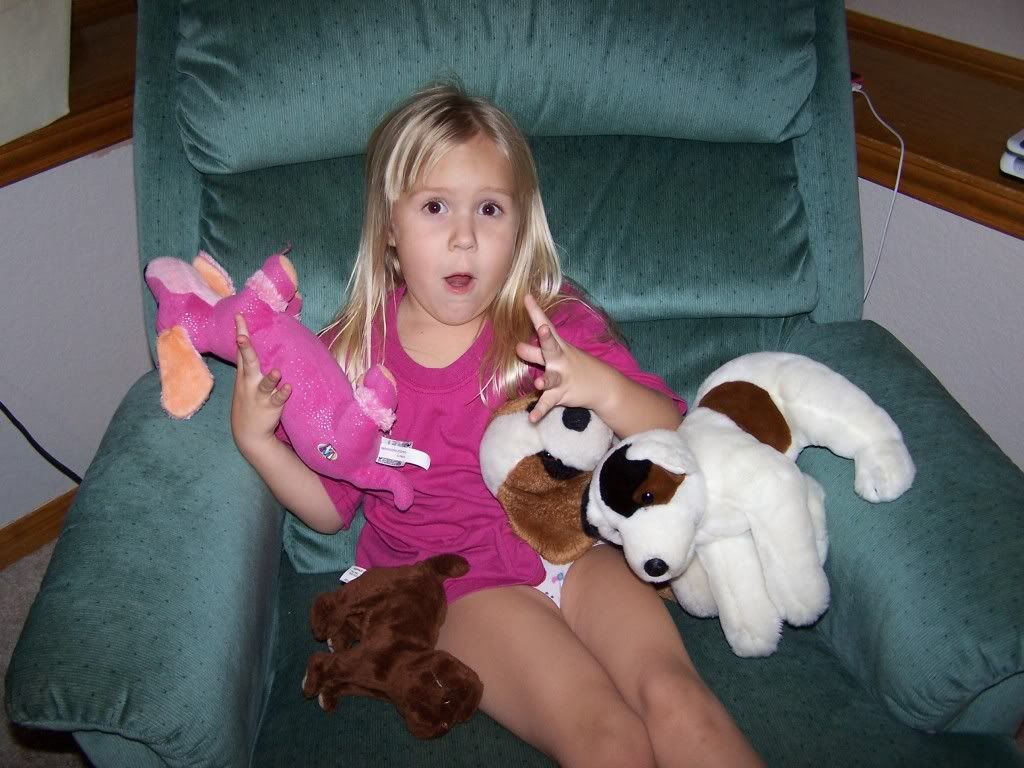 And, in other good news…while we were at the doctor, Ethan pulled his tooth!  I had told him that I could not pull it yet but that he could try if he wanted, while I finished talking to the doctor.  So, he proceeded to pull it and then show me how strong he is, complete with pumping up his muscles and all.  Yep, I am pretty sure that he has no idea that he gave me just a few more gray hairs today.  And, that is just the way that I want it.
We ended the day with two fantastic things – rain and Taco Night.  The rain was a huge reason to celebrate, and the tostadas made a great celebration dinner – celebration of rain, celebration of family, celebration of life.
Ingredients
Chuck roast
Red bell pepper, chopped
Small onion, chopped
Jalapeno, seeded and chopped
Small can tomato sauce
2 cups water
2 tablespoons chili powder
1 tablespoon cumin
1 teaspoon ground pepper
1 teaspoon salt
Black beans
Corn
Cheese
Tostada shells
Taco sauce or salsa
Avocados, optional
Sour cream, optional
Instructions
Place the chuck roast in the crock pot. Add the water and tomato sauce, and sprinkle in the seasoning. Add the chopped vegetables, and cook on low for 8-10 hours.
After the roast is cooked, shred it. Put the meat in a sauce pan, and add the juice and vegetables to it.
Preheat the oven to 350.
Place the tostada shells onto a baking sheet. Sprinkle the shredded cheese onto the tostada shell. Bake for 7-8 minutes. Remove from the oven.
Top with shredded beef, corn, black beans, more cheese, avocados, salsa, and sour cream.
http://cookingformykids.com/2011/09/27/ethan-ethan-ethan-recipe-shredded-beef-tostadas/
Enjoy!