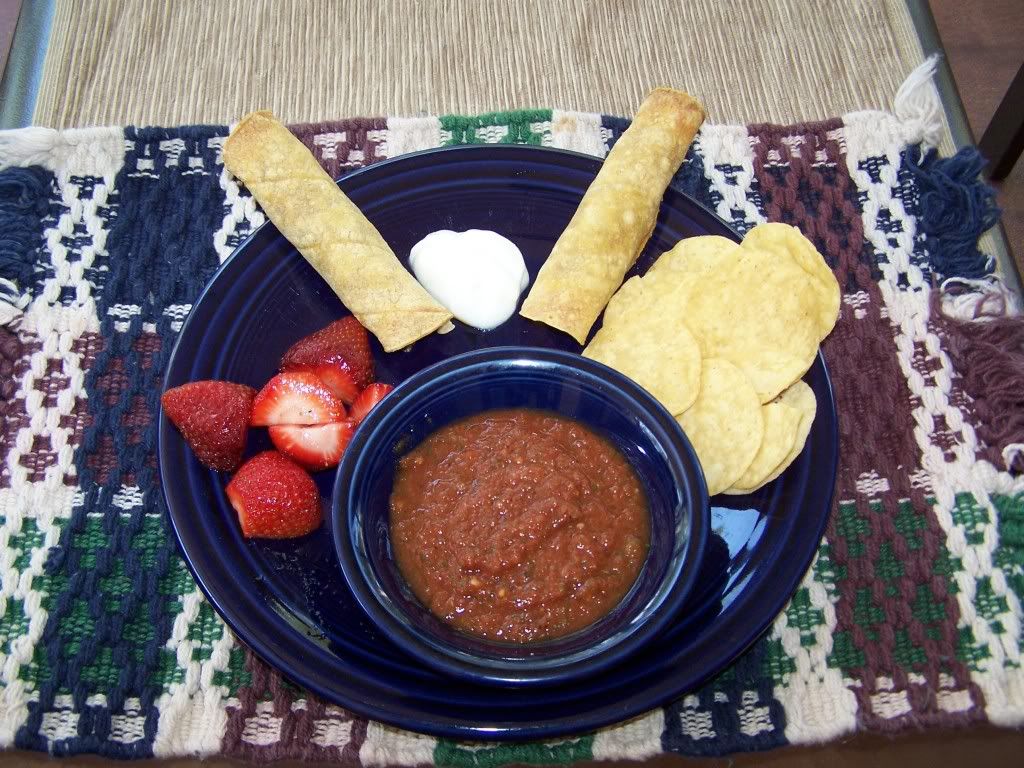 We had a yummy food day, and it made me excited to cook new food again.  While I realize that some of these recipes and menus are very simple, I still want to post them in case there are other people who find themselves in our situation and struggling with what to prepare for each meal.  I am posting my spaghetti sauce below.  It is incredibly simple, but I often get asked for the recipe.  So, I decided that simple is often good.
Breakfast – Banana slices, apple slices, and Sunbutter sunflower seed bread (we used this one and loved it)
Lunch – Beef, bean, and goat cheese taquitos, chips and salsa, and strawberries
Dinner – Spaghetti (gluten free) and meat sauce, lettuce salad, and fruit salad
Ingredients
Taco meat (prepared ahead of time)
Refried beans (prepared ahead of time)
Goat cheese
Corn tortillas
Cooking spray
Kosher salt
Instructions
Preheat oven to 425. Cover baking pan with foil.
Heat the corn tortillas in the microwave, working with 3 at a time. Place a damp cloth between each tortilla, and heat for 30 seconds. The damp cloth will add moisture to the tortillas and make them easier to fold without cracking.
Add about 1 tablespoon of taco meat, 1 tablespoon of refried beans, and 1 tablespoon of cheese. Roll up as tight as you can, and place seam side down onto prepared pan.
Keep rolling them up until you are out of ingredients or tortillas, whichever comes first.
Spray with cooking spray and lightly sprinkle with kosher salt.
Bake for 15-20 minutes.
http://cookingformykids.com/2011/07/21/todays-recipes-spaghetti-and-taquitos/
Enjoy!